A line-up of four acts – one I love CPSD, and three I didn't know what to expect, another great line-up from 360 Club. Bands I don't know is what excites me – will I like them, will they be my sort of thing?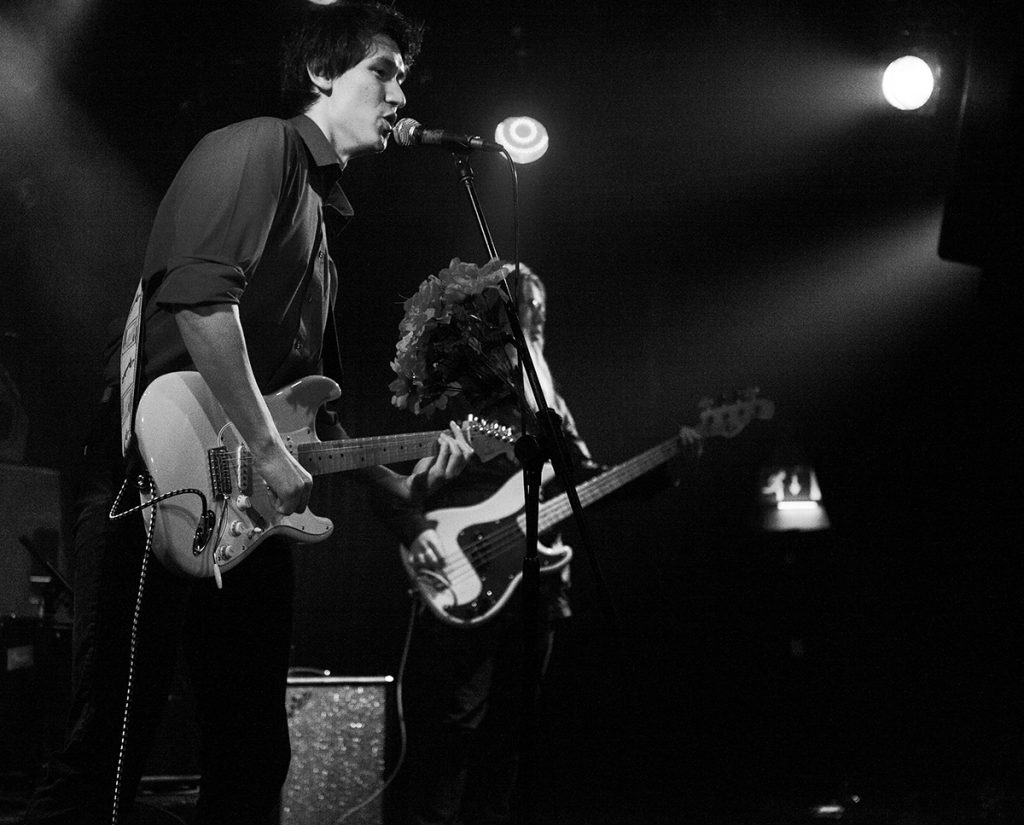 So while I didn't know what to expect from Red Shakes, I did find out that Red Shakes are not entirely new to me. Red Shakes is the new project from Sam ex of Railroads, a band I saw play at 360 Club some time ago. So just to clarify Red Shakes isn't a band as such, from what I can work out it's Sam plus some people who play live with him.
The first song is indie with something of a garage-y edge. I kind of expected something of a garage-y edge but I didn't expect the indie thing. I had a short chat with Sam later that night and he said that he was getting his 'pop thing out' (or words to that effect). Tunes featured heavily in the set, so I get what he means.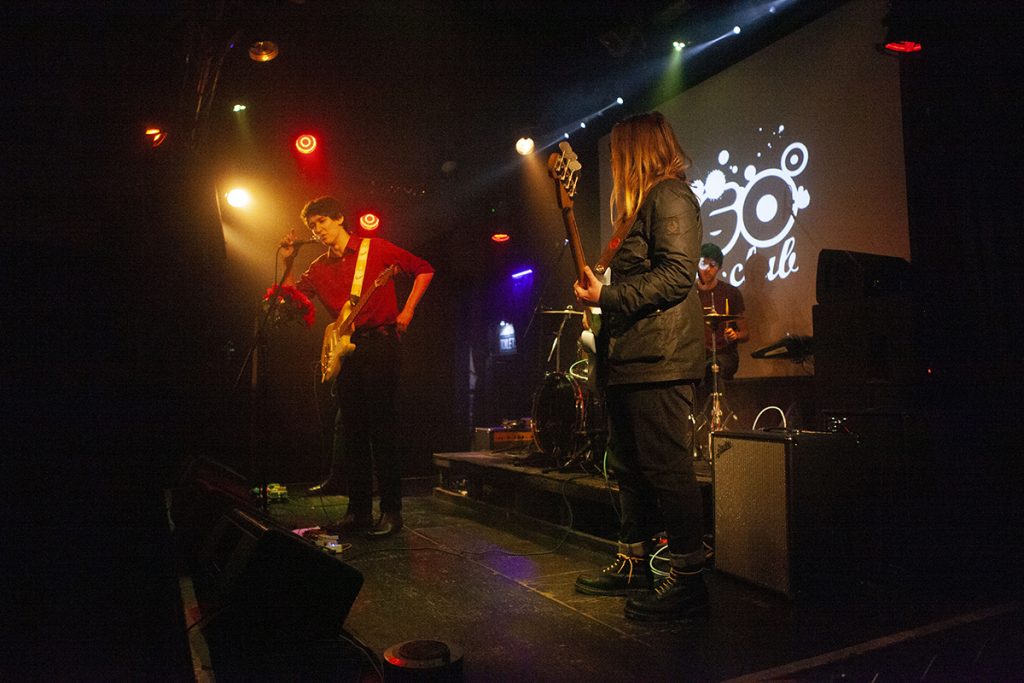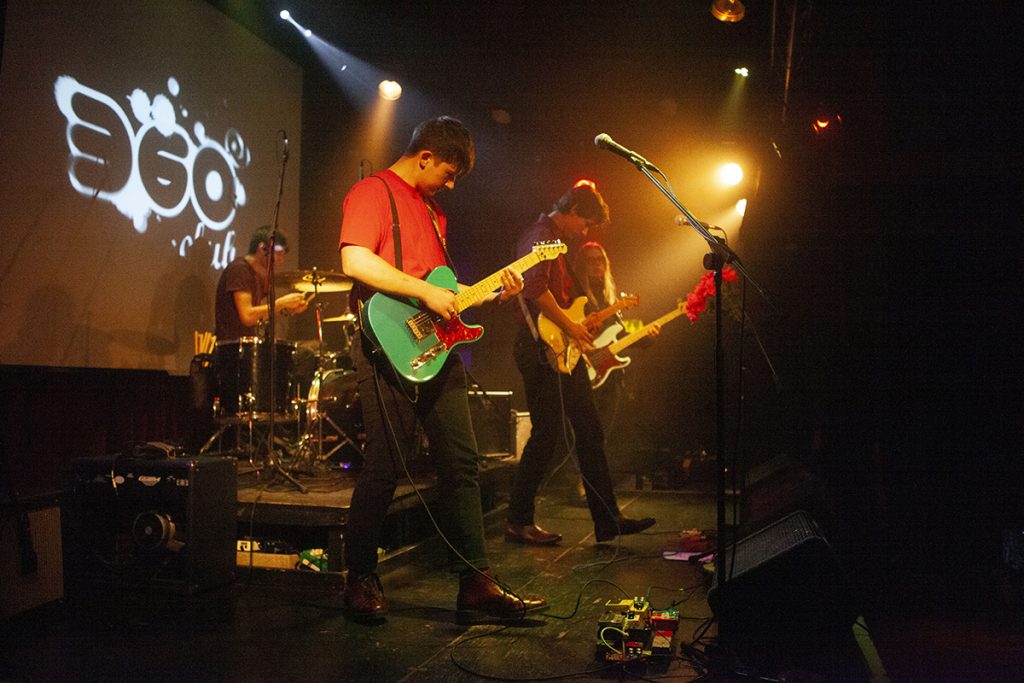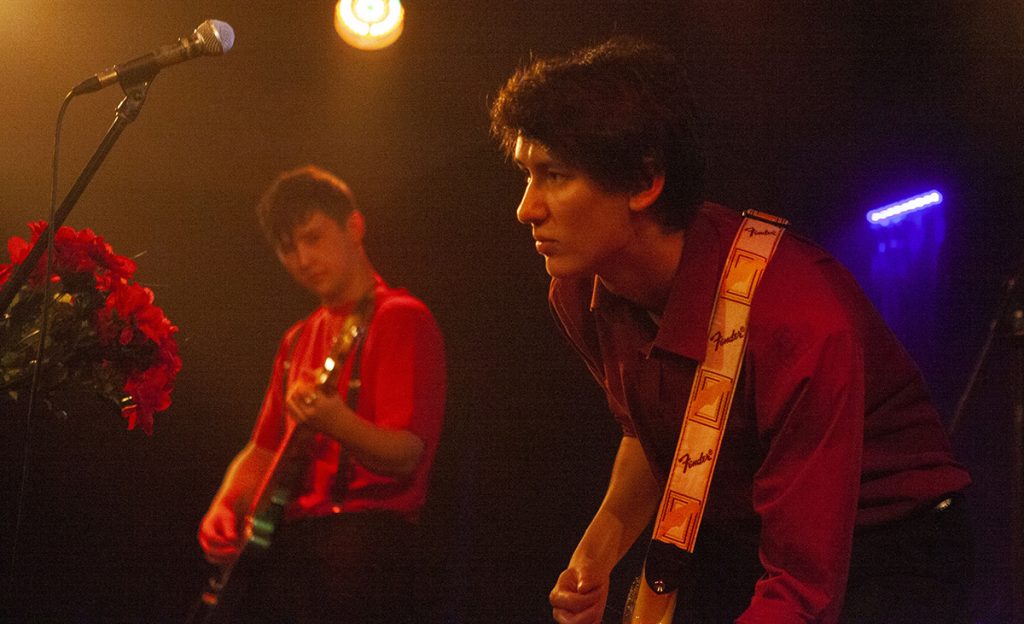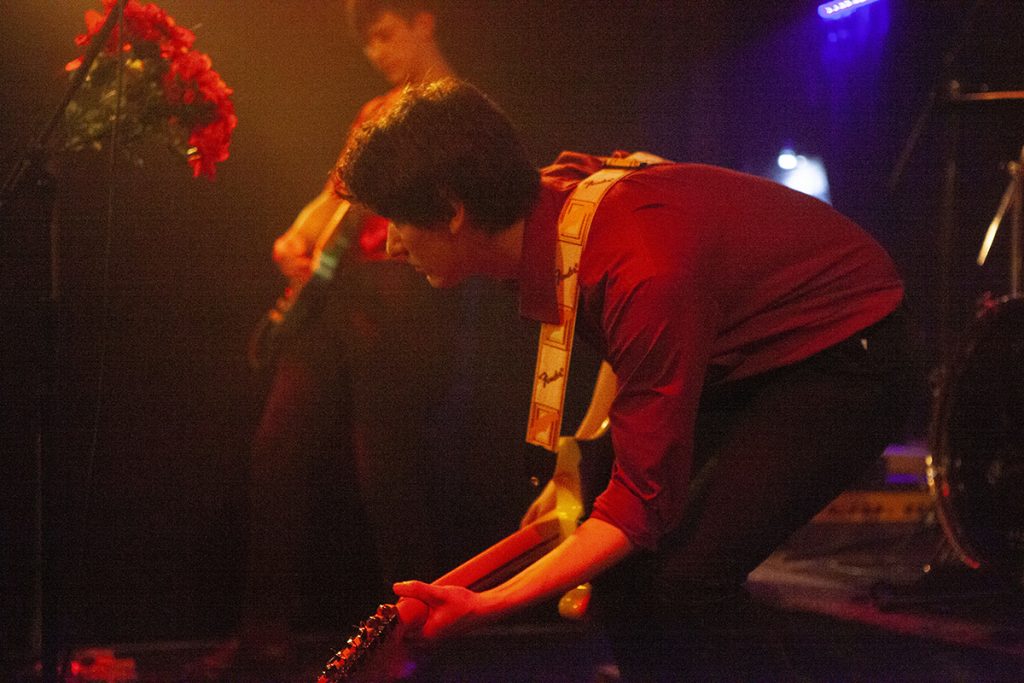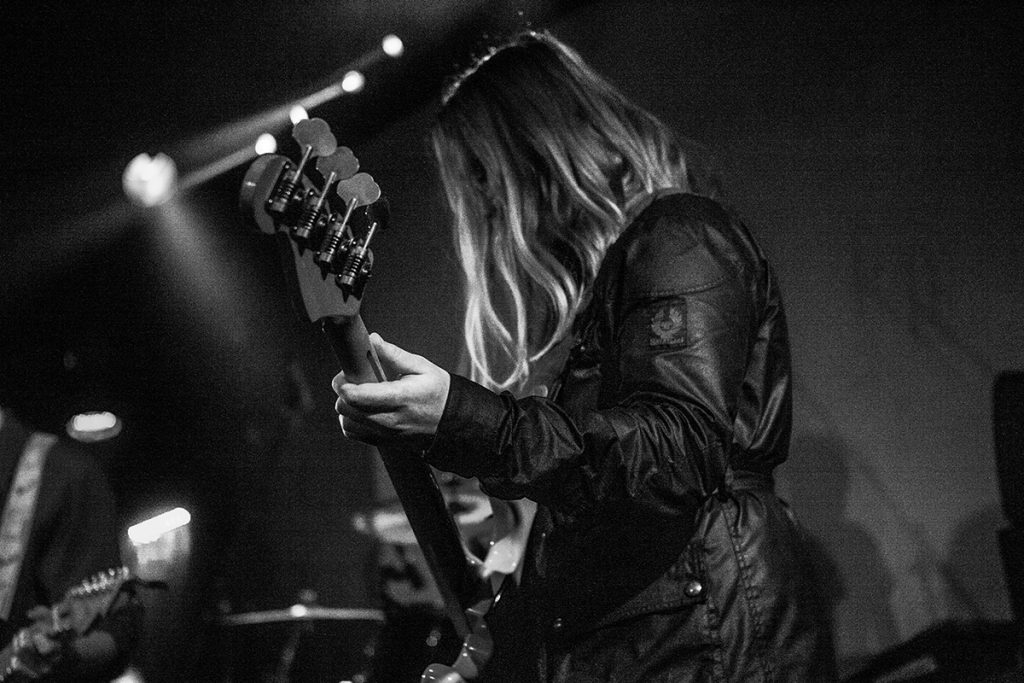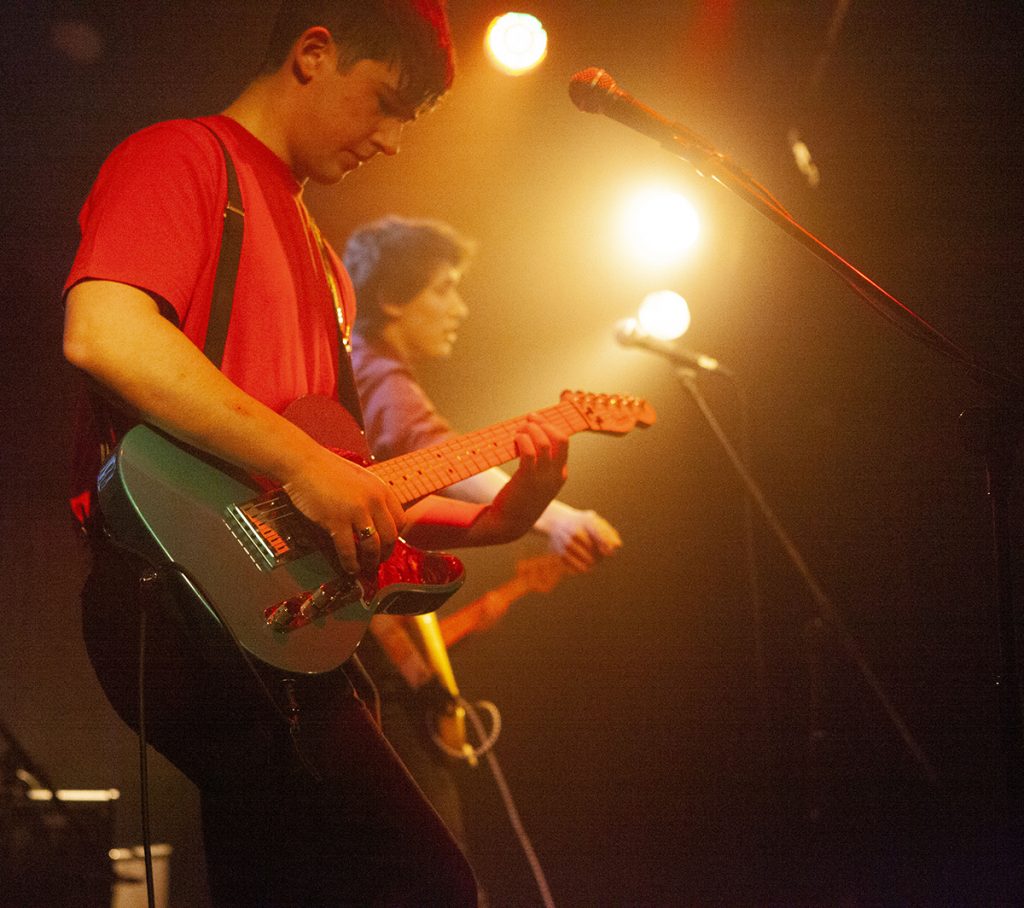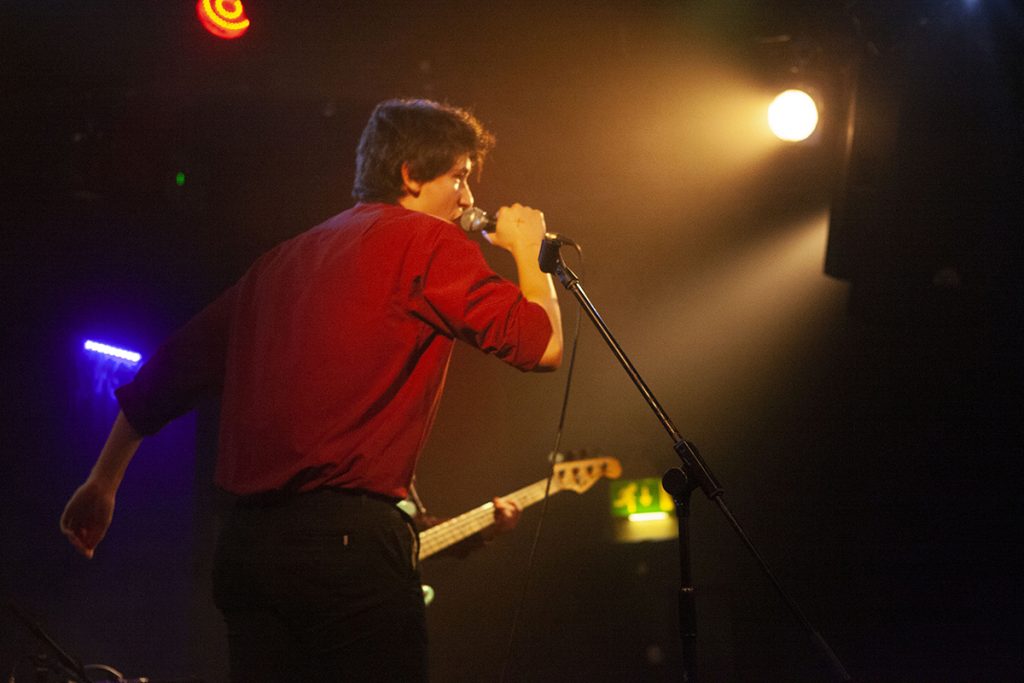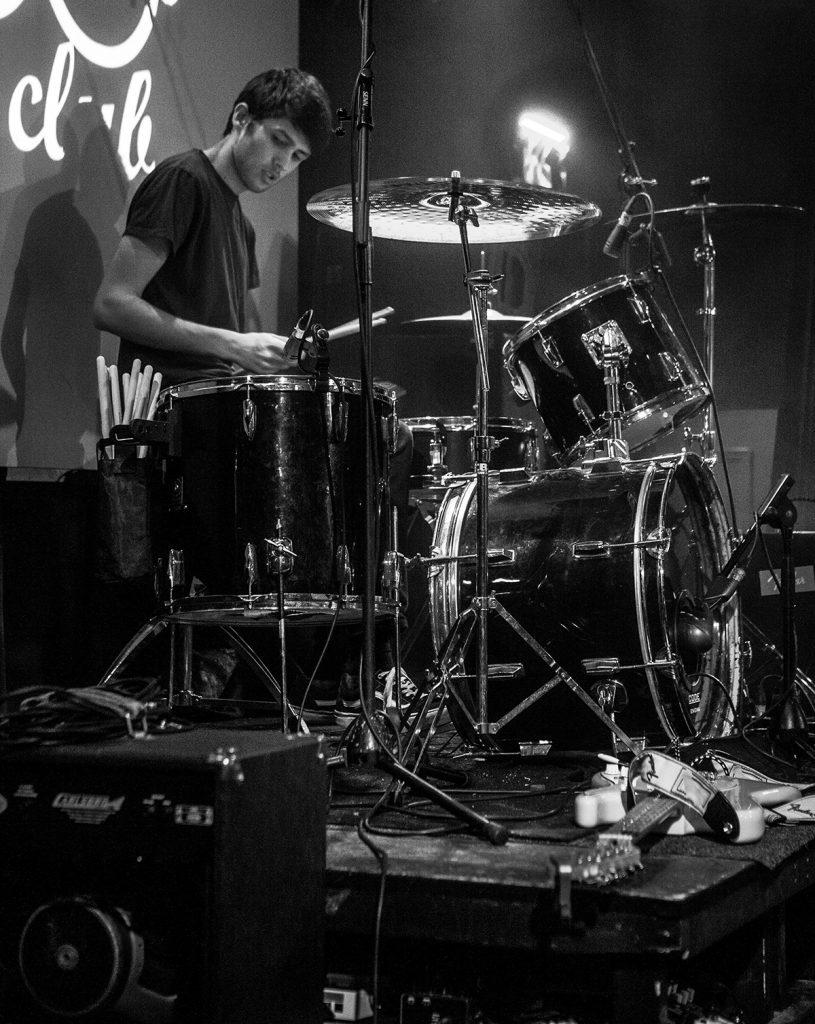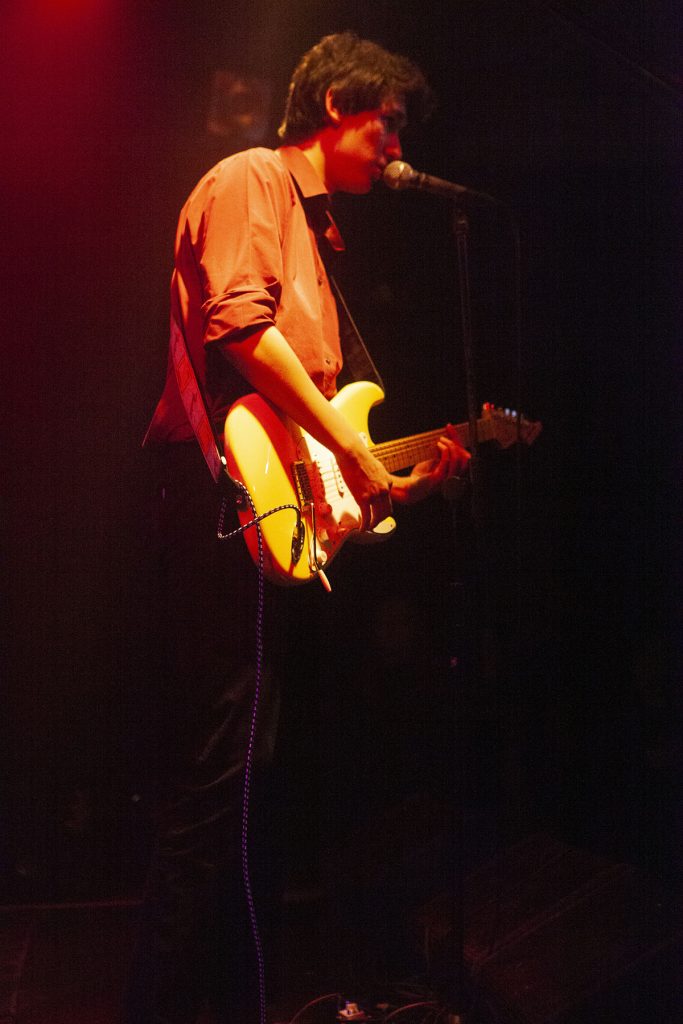 While I'm not a huge fan of indie, I am a fan of songs with tunes, great tunes, and sung with a passion. Sam gave us that. Indeed all I could do was stand and admire the energy Sam put into winning the crowd over.
The set includes two covers – 'Valerie' and a Strokes song. For me, I rather liked the cover of 'Valerie', but chatting to some people in the crowd they preferred the Strokes cover. But hey. It's diffrent strokes for different folks!
The two highlights for me were the two slower songs in the set. This included the final song which Sam performed solo.
Red Shakes is something to keep an eye on. Sam writes great songs and the live performance is great.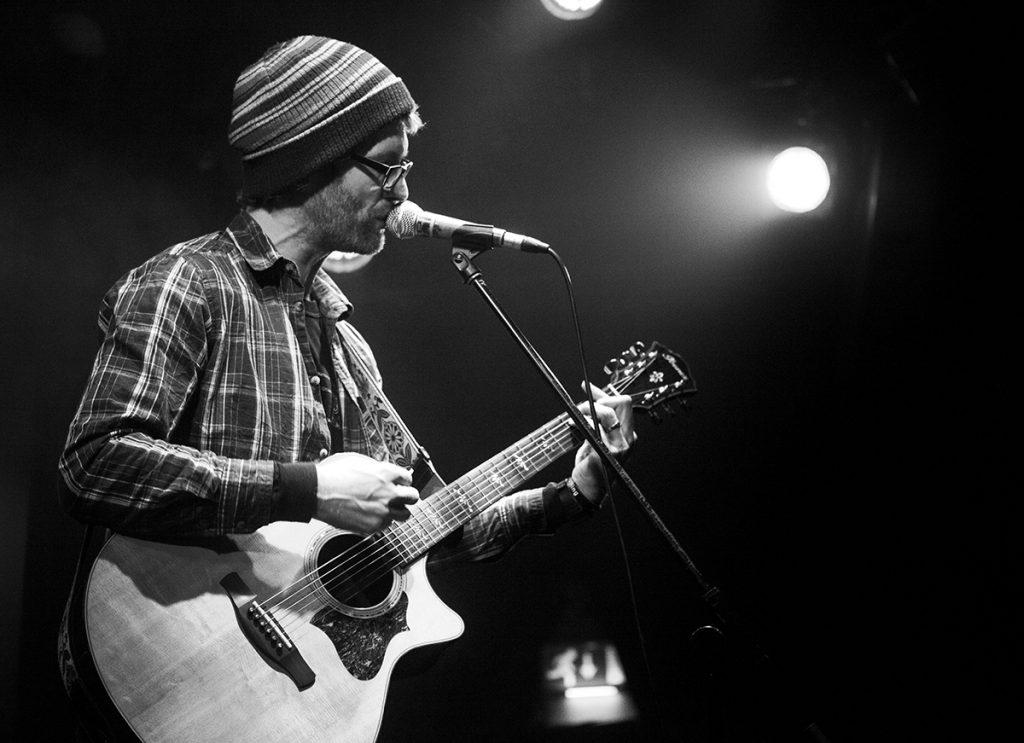 Neuts, contrary to what I had assumed, isn't a band it's one man and a guitar. Neuts describes himself as a singer-songwriter (natch) but his songs are gritty, it's as close to gritty rock as one man with an acoustic can get. And that's just the first song. I was hooked, I was hooked big time.
And yes some of his songs have that kinda alt-folk thing going on but it's a feel rather than the whole sound.
The thing I liked about his songs was the edge, his words have an edge and depth. And as his set went on I found that the thing that had me really hooked was his voice. There was something about his voice that was compelling and drew me in – it's kind of more of a rock voice than a singer-songwriter voice.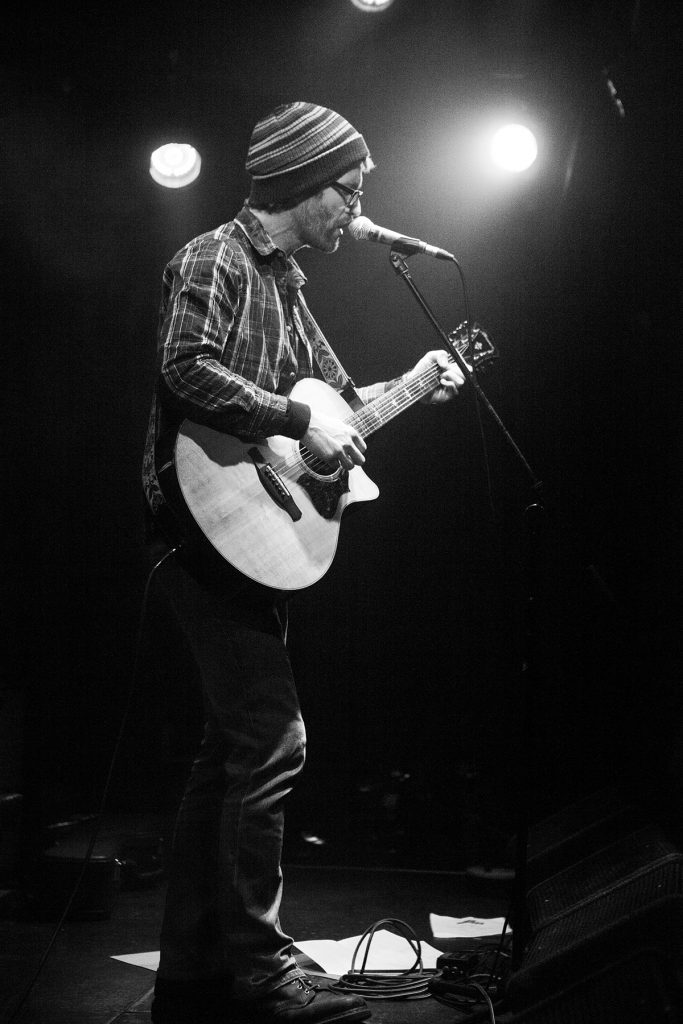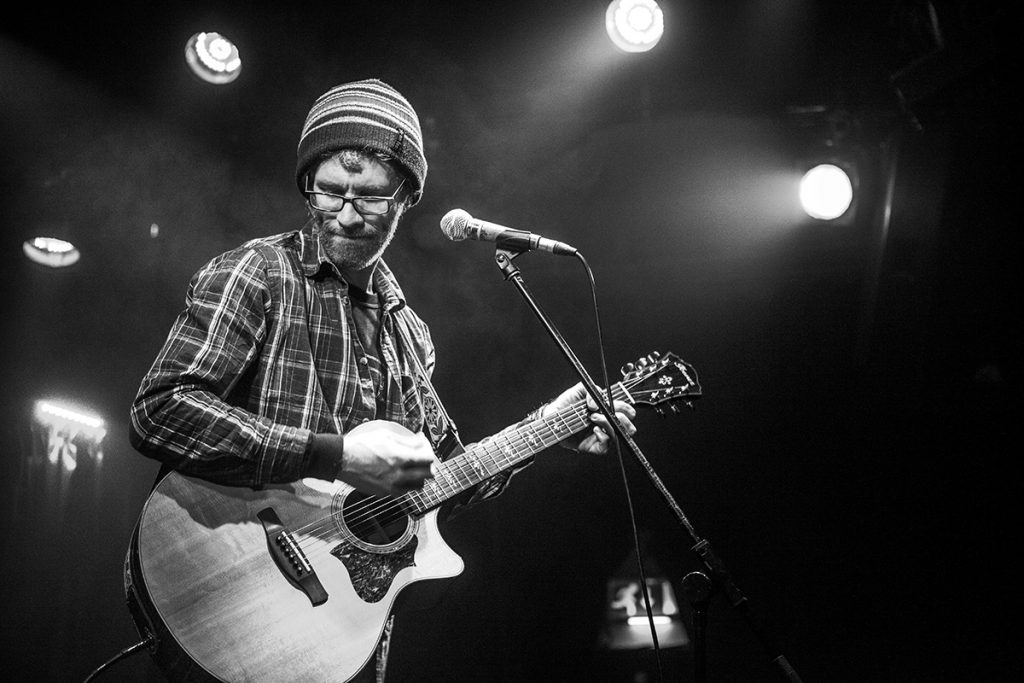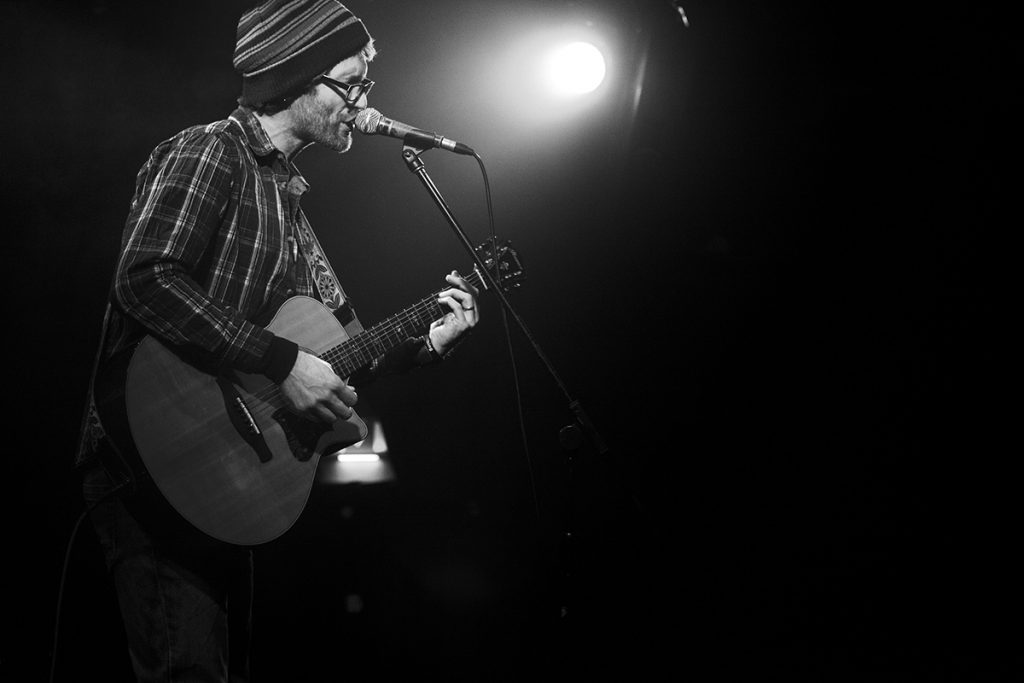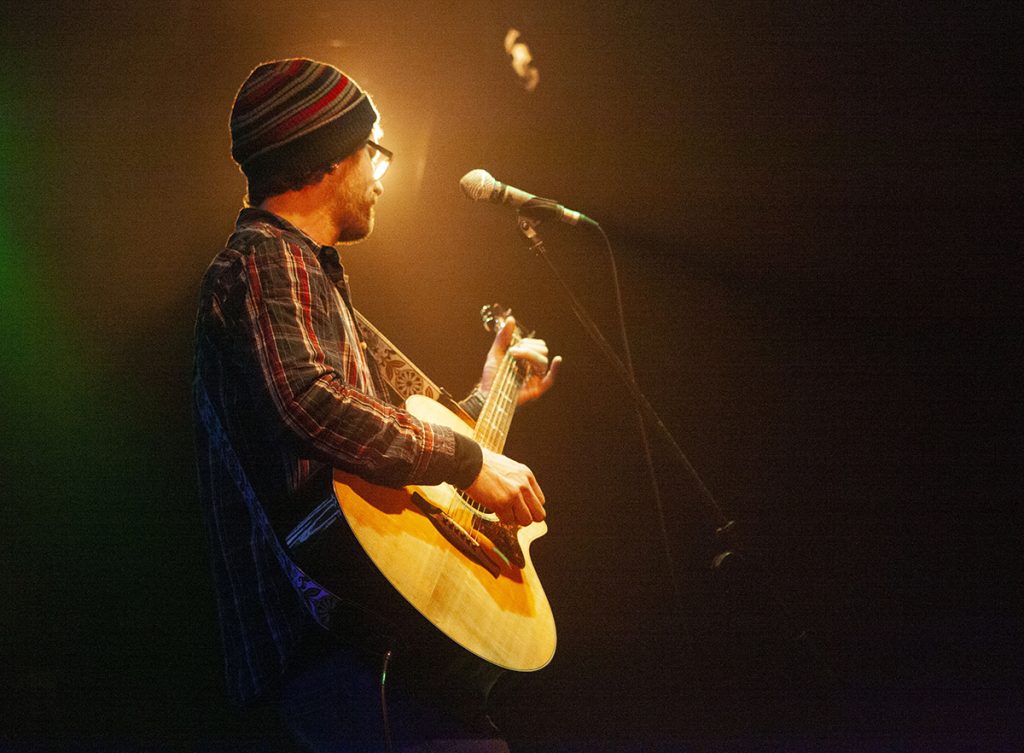 Unfortunately at times during set he had to battle against a rising sound of chatting in the crowd. This was a great pity as his songs deserved respect even if Neuts wasn't quite your sort of thing, as do all artists and bands of course.
I was hugely impressed by Neuts and I'd really like to see him play again, somewhere where I could really concentrate on his songs. If you get a chance to see Neuts go, go and be drawn in.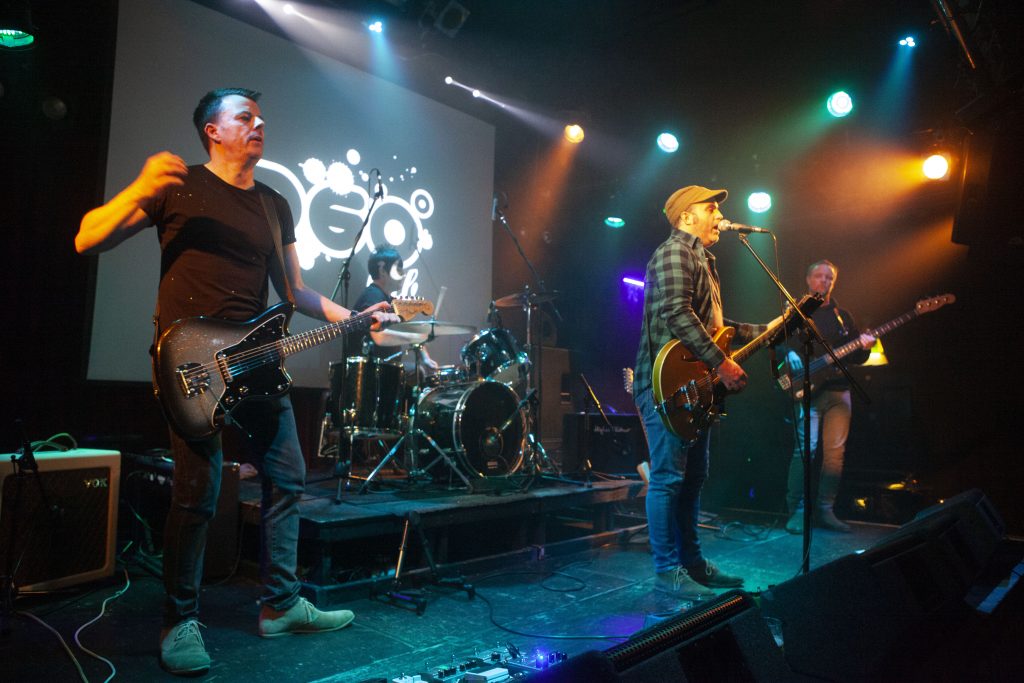 I'd never even heard of The Last Episode before that night. I found myself reaching for the rather easy comparison of Elbow during their first song but that was before it exploded into noisy rock. The Last Episode do that, their songs build to a noisy climax.
I guess you'd call what the band do a sort of alt-rock but there are hints of a 'Manchester' thing there, as well as hints of what I'm going to have to call classic rock (although whether the band would thank me for that I have no idea).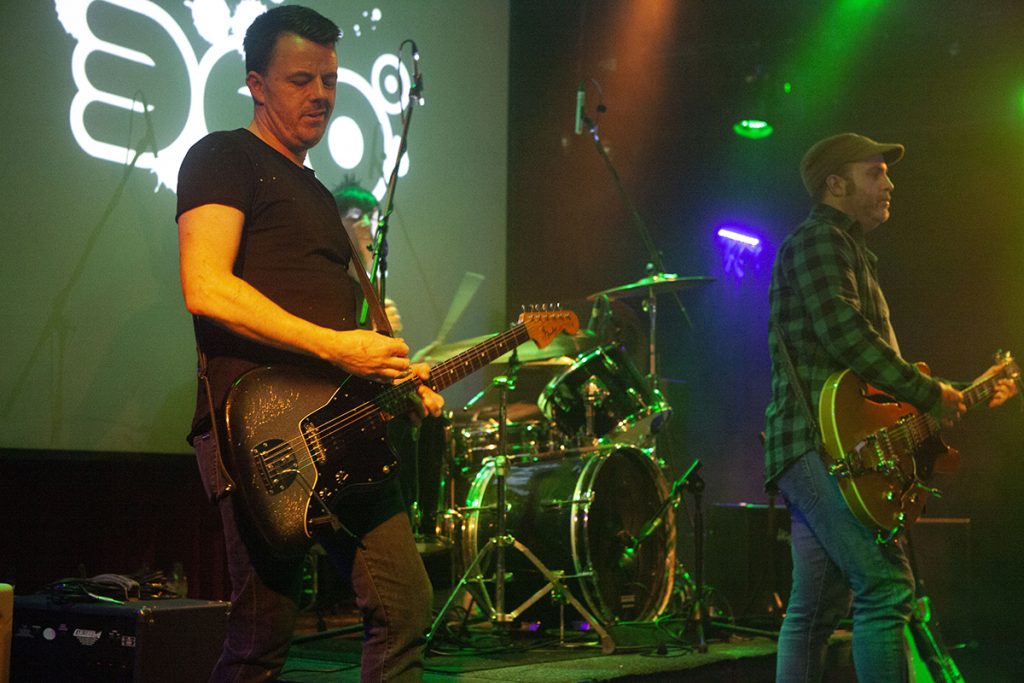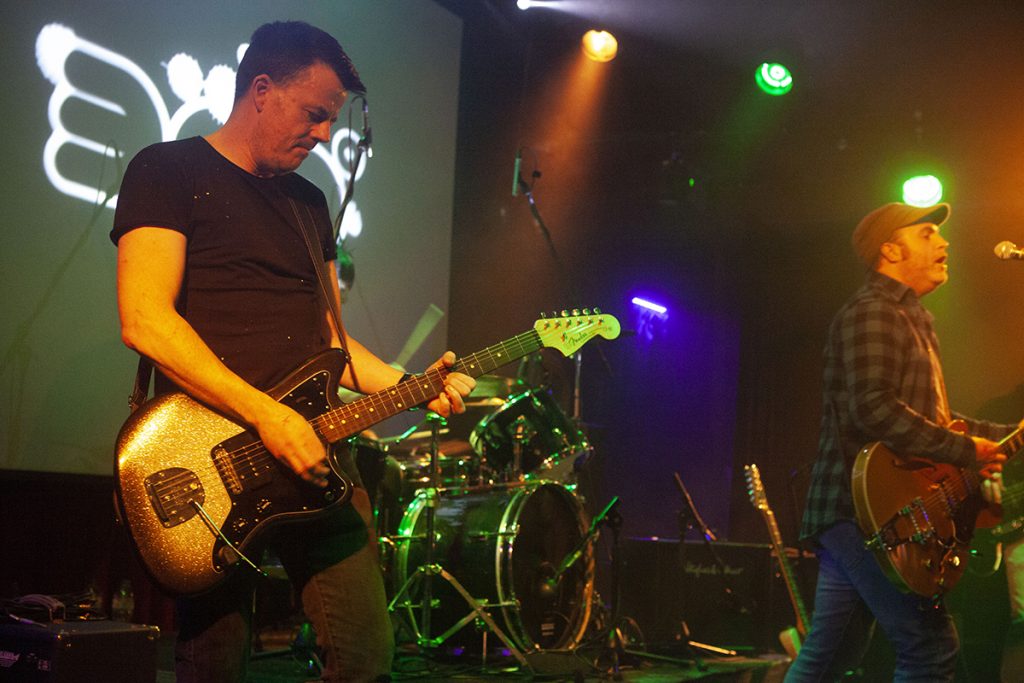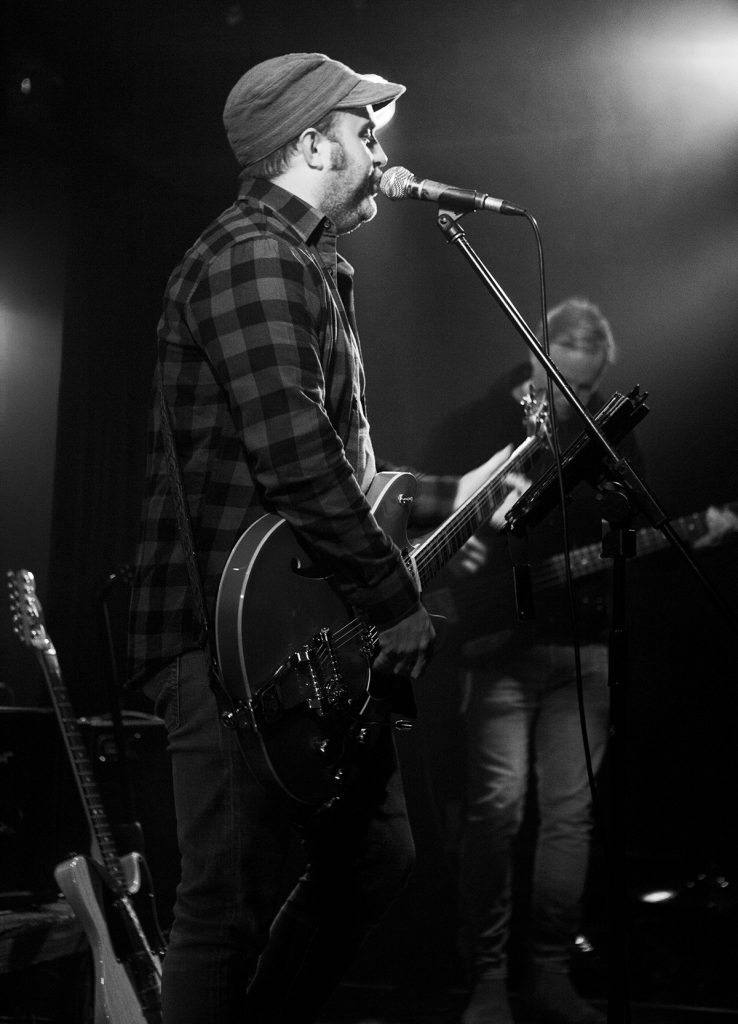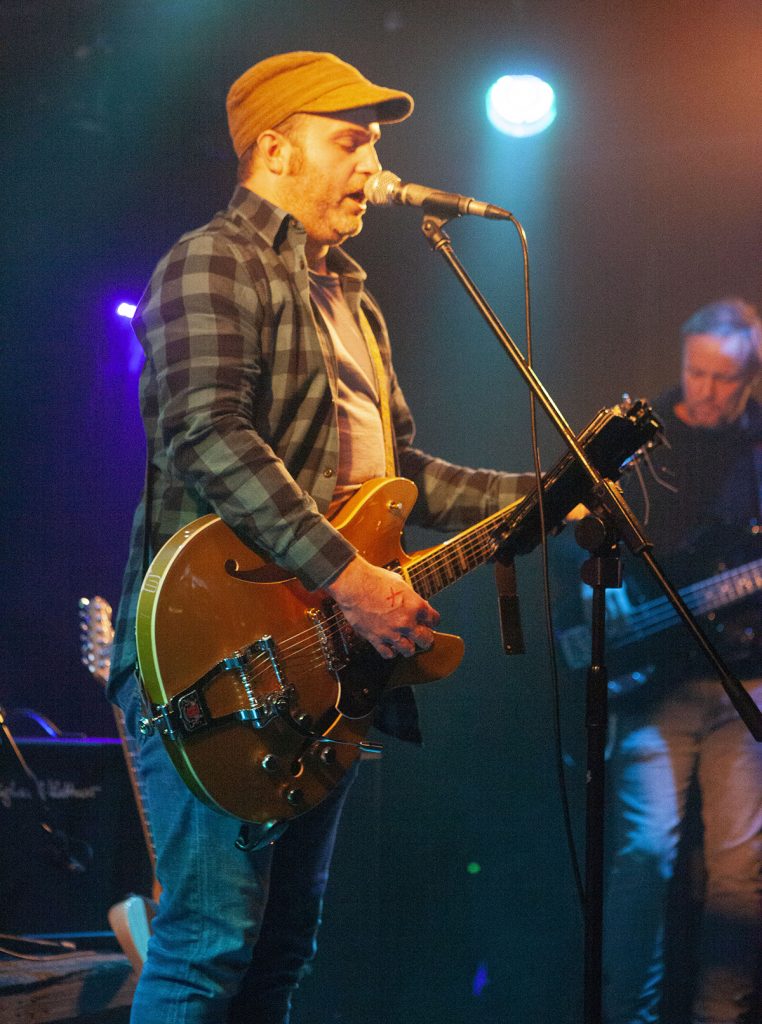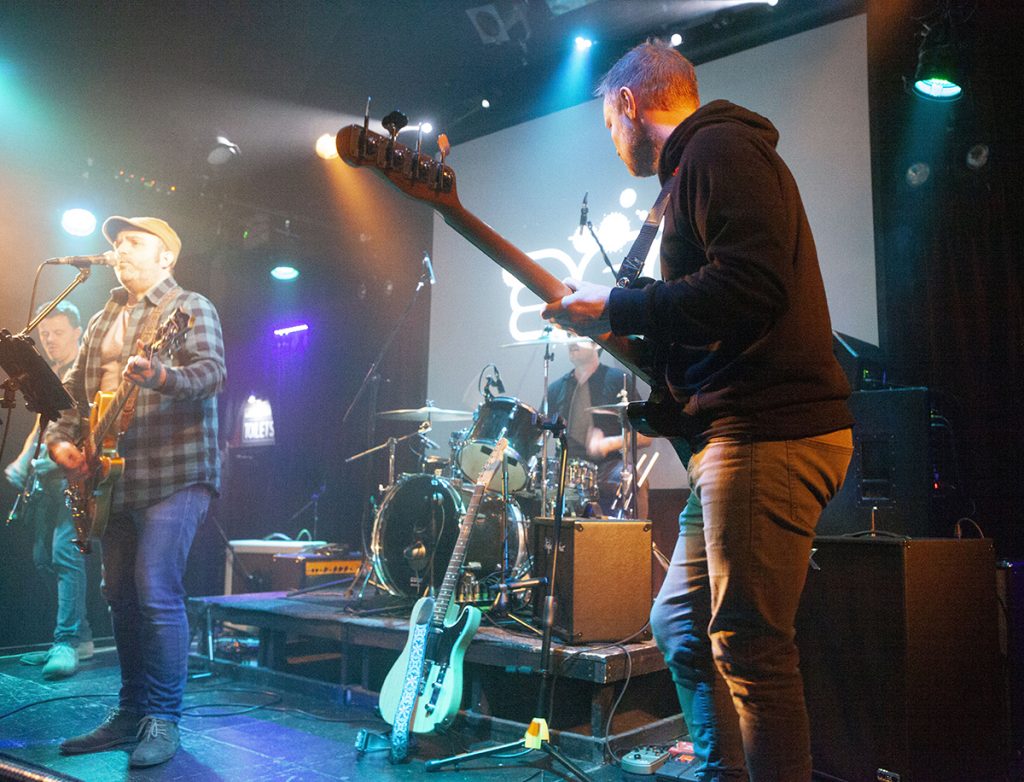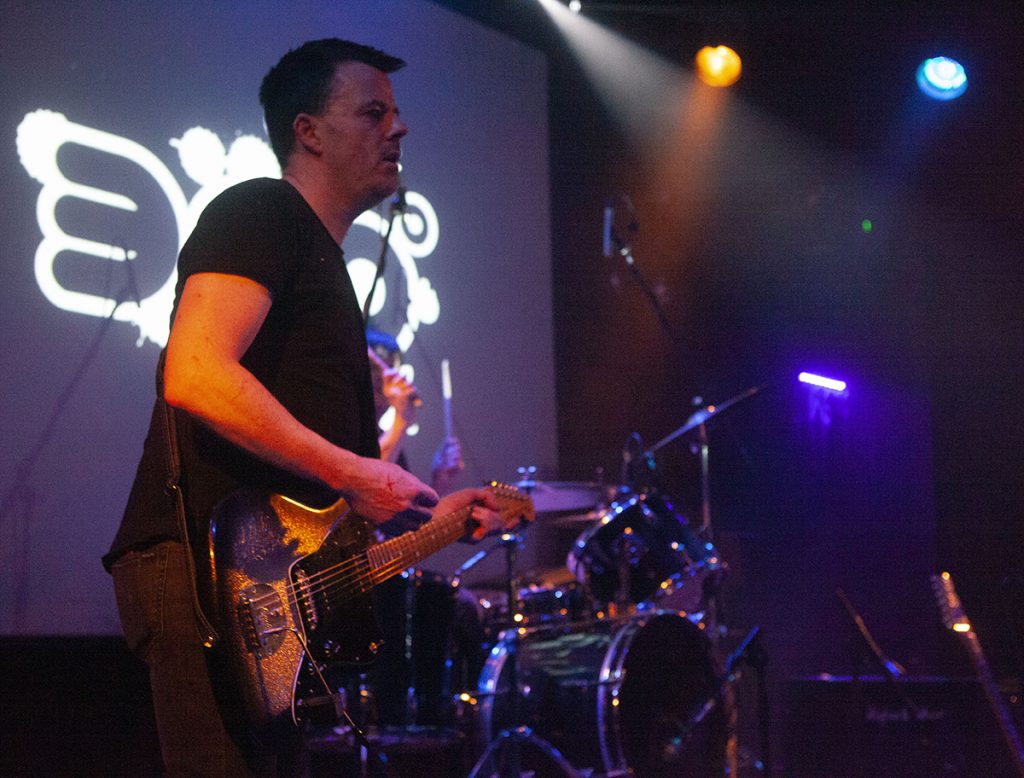 Their songs are big, with big tunes, big earwormy tunes, can't resist moving to them tunes. Tunes that sound like you've heard them before but haven't, they're that immediate. I found myself in the rather strange position of having never heard of them but suddenly I've loved them for my whole life.
And this is a band who can play, really play, the sound is immaculate and almost effortless. This is a band who are tight, way way tight.
And finally to CPSD. It's been a while since I've seen CPSD, the last time I saw them was at Shuffle Shuttle last year. Every time I've seen them I've been astounded, this was no exception.
CPSD go from nothing to full-on in no time at all. Indeed moments before the band started I'd been chatting to Chris (vocals and guitar). So full on are the band from the get-go I had barely no time to get my camera going to take shots.
So for those of you who don't know, and why in the hell not this is a band you should have seen, CPSD play a kind of bluesy, sometimes alt-rock, sometimes electronica in feel, sometimes dubby, rock. It has a kind of space to it, although it's a huge sound, you can hear everything that's happening. And that's a good, no a great thing, because this is a band who can really play. The focus is going to be on Chris because he sings and plays guitar that is frankly wondrous, and because he can throw the most brilliant shapes but the bass and drums (and I urge you to focus on those when, not if, you go and see them) are way way cool. And when the band use synths they use them in way I have yet, in all the times I've seen them come up with a way of describing, it's something else. They provide atmosphere, they provide a bass throb.
The mix of those influences and sounds is something that I have no words at all, honestly, to sum up into a pithy easy to understand way of describing it. Perhaps the best thing to say is that it's just absolutely fucking brilliant music. Music that gets you moving, music that connects with your soul.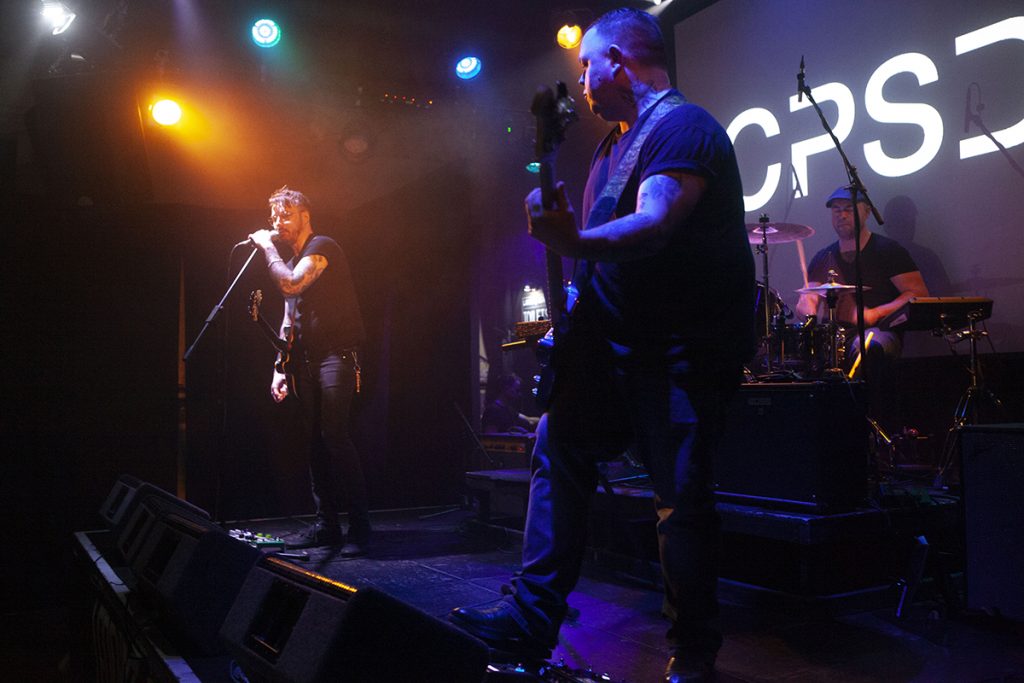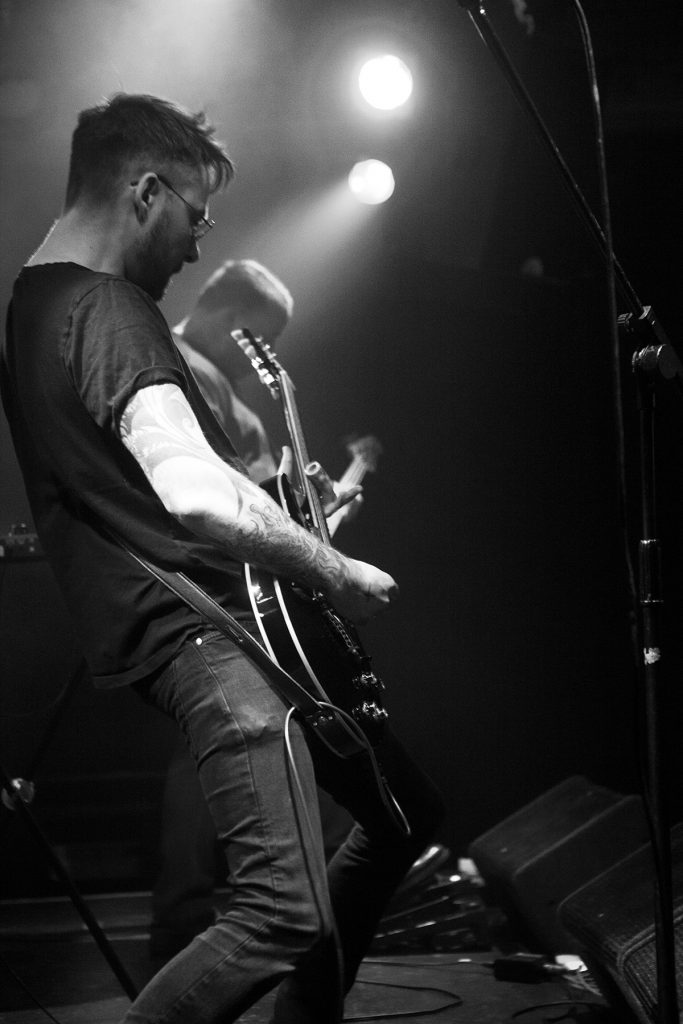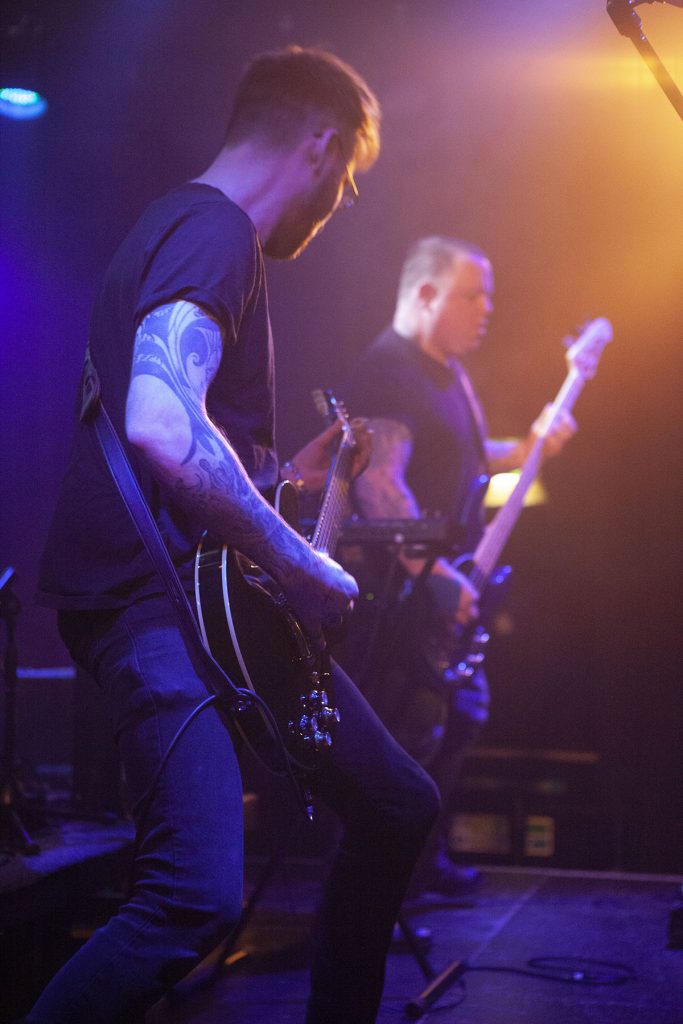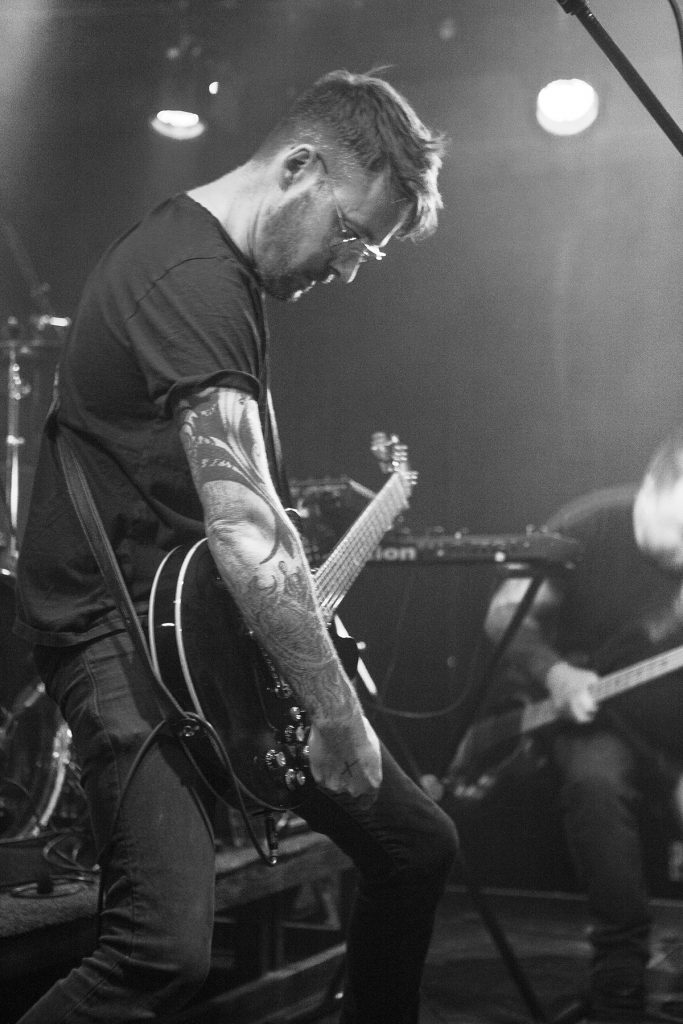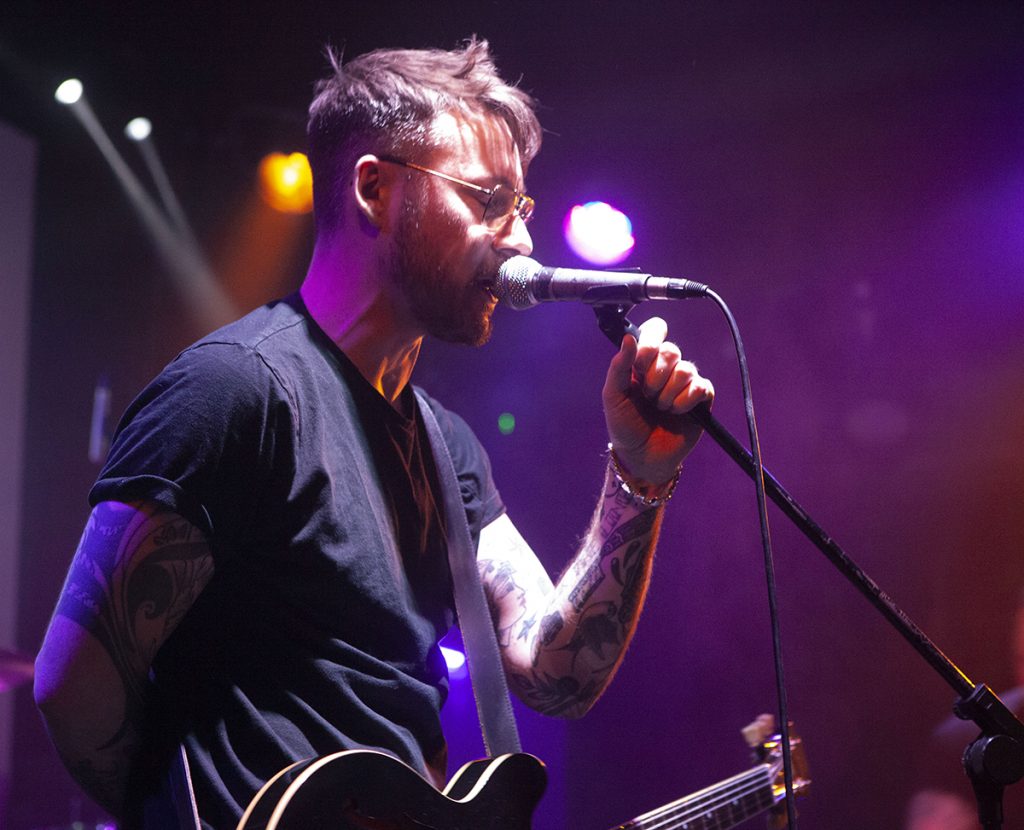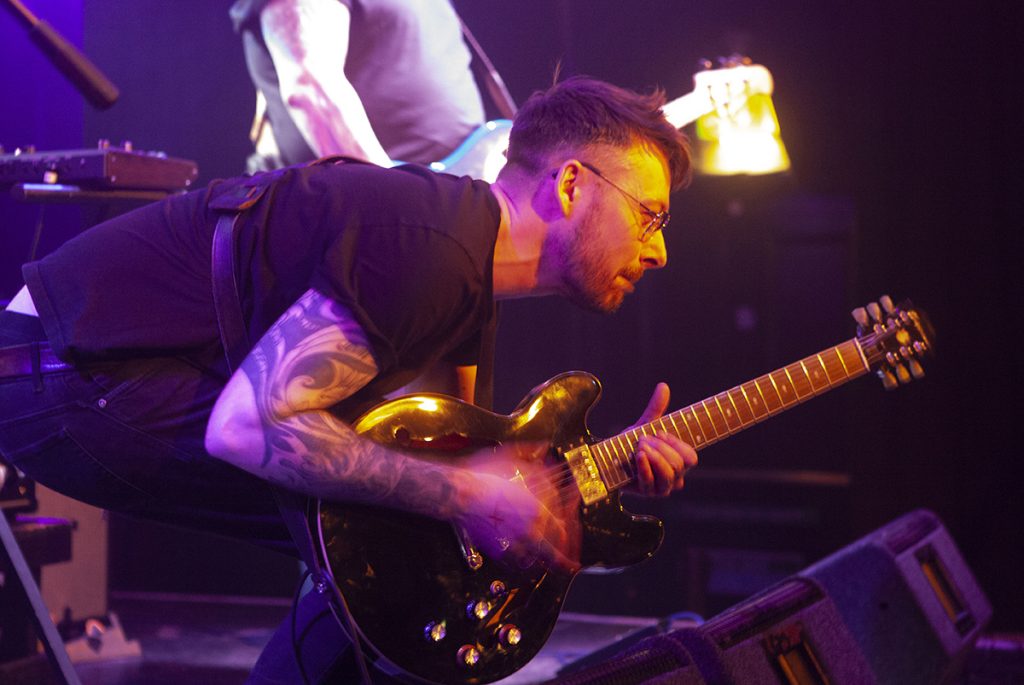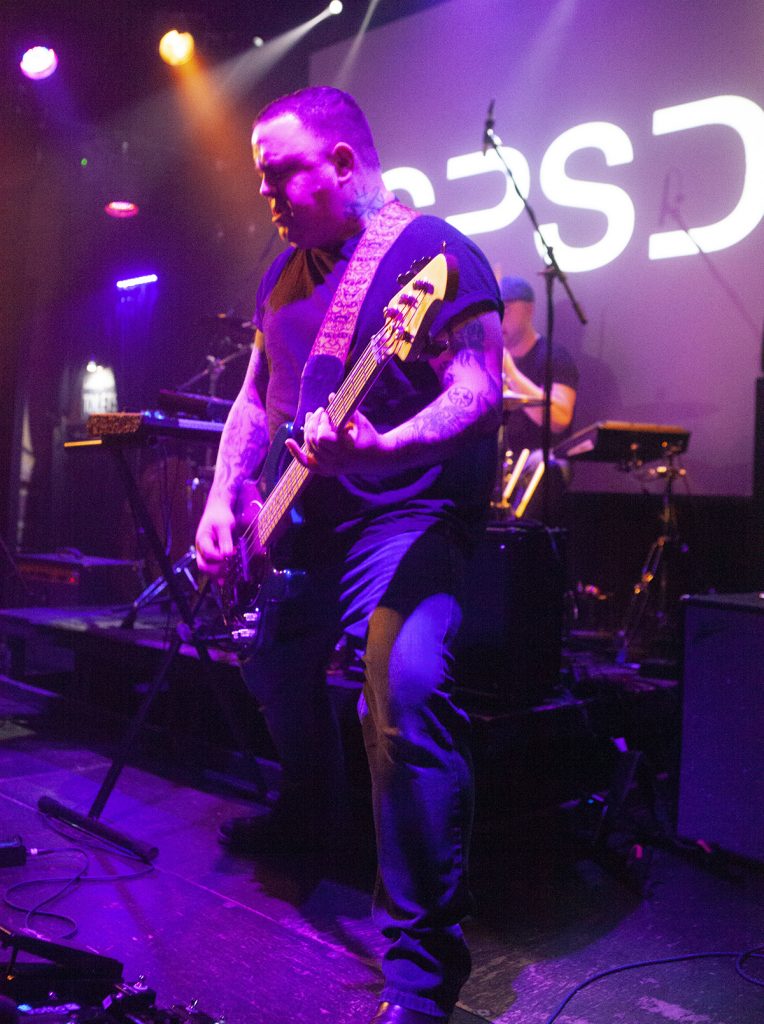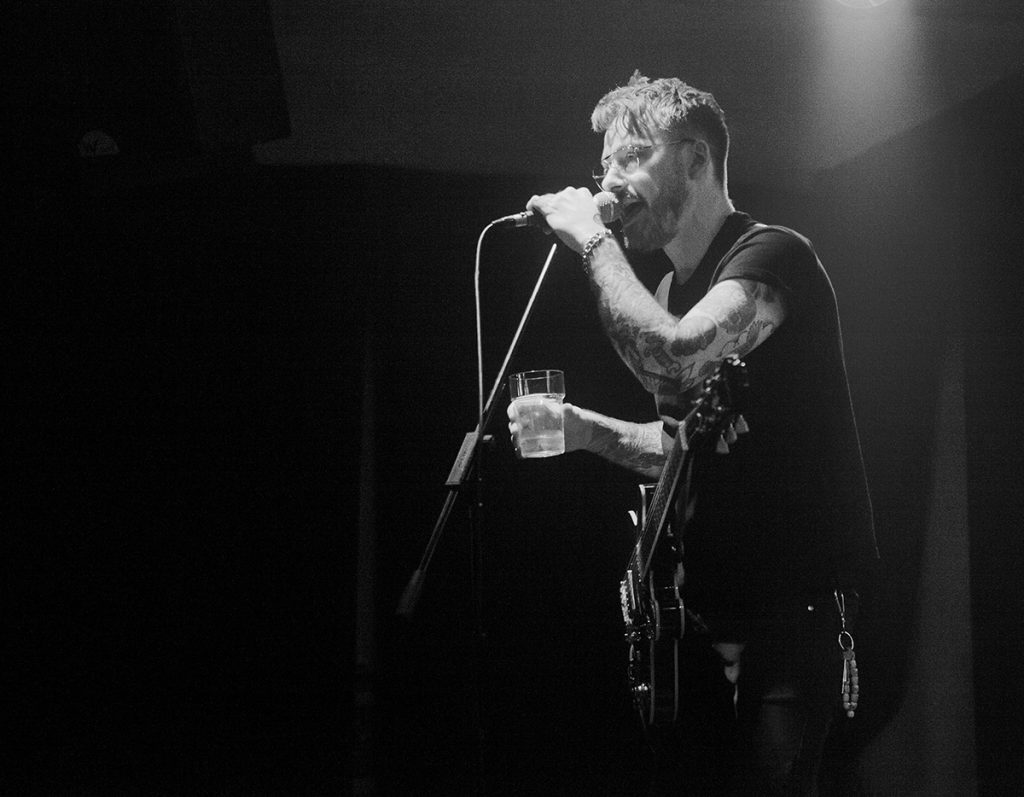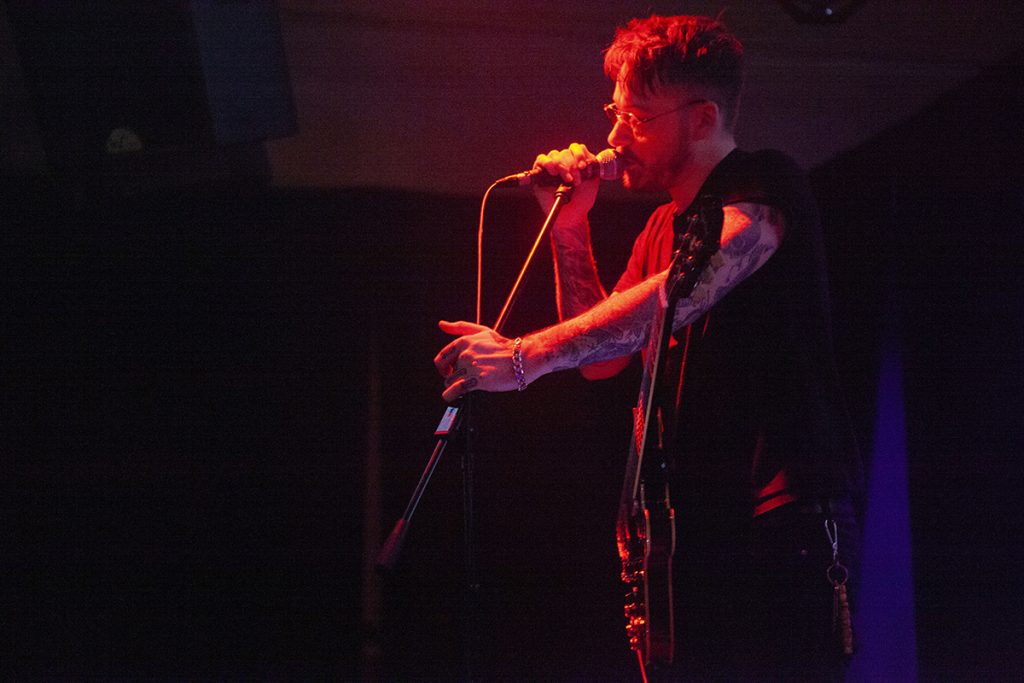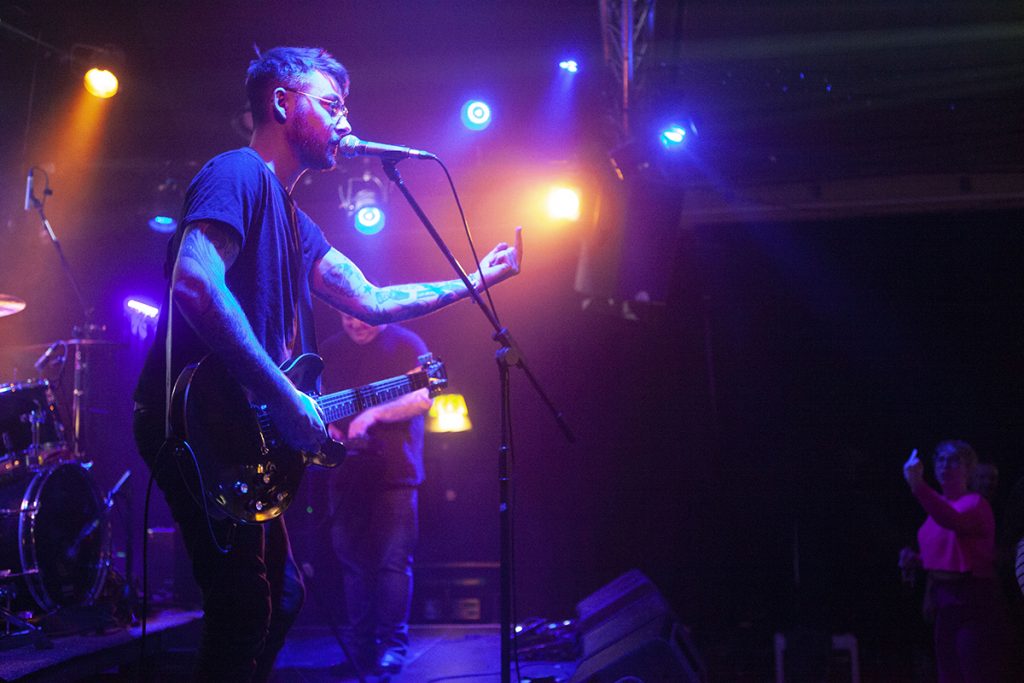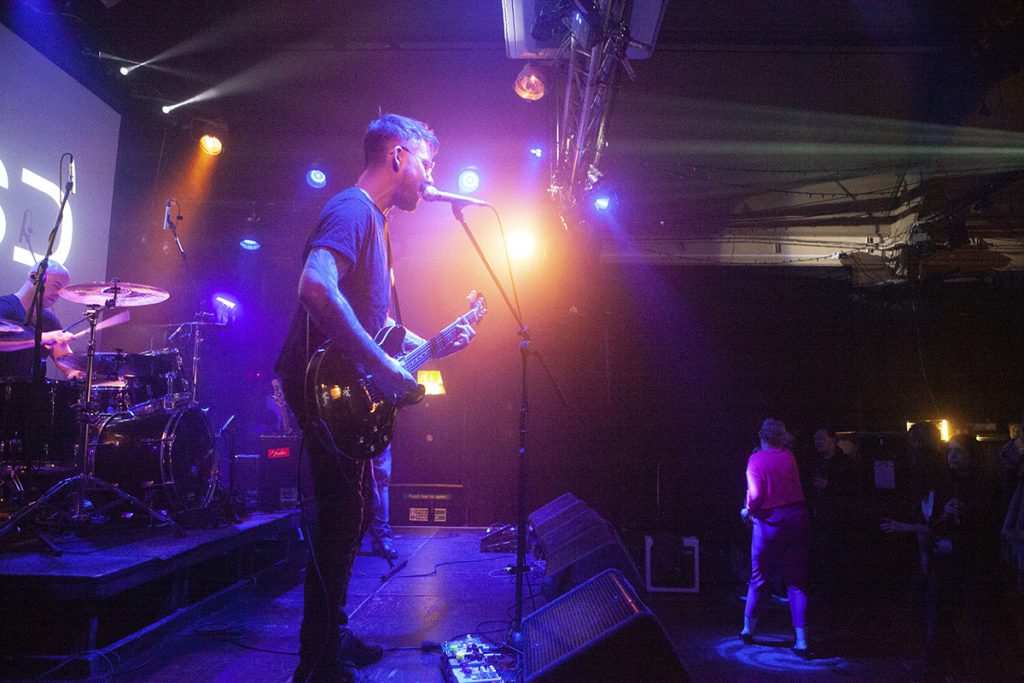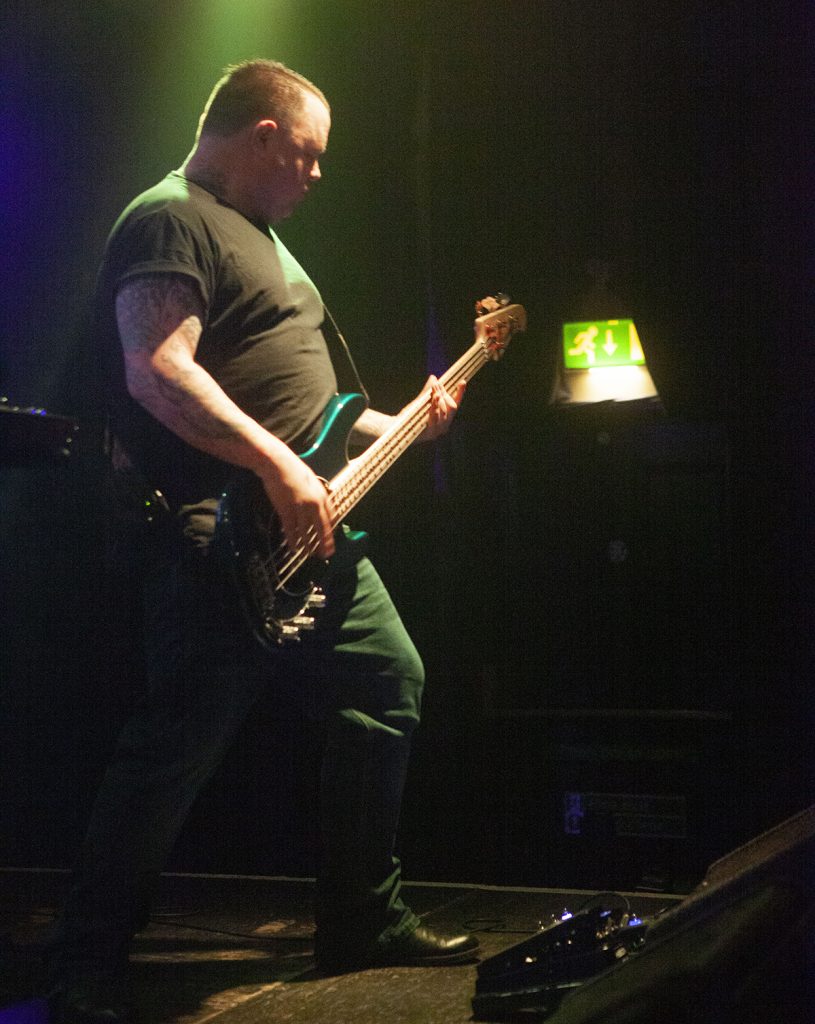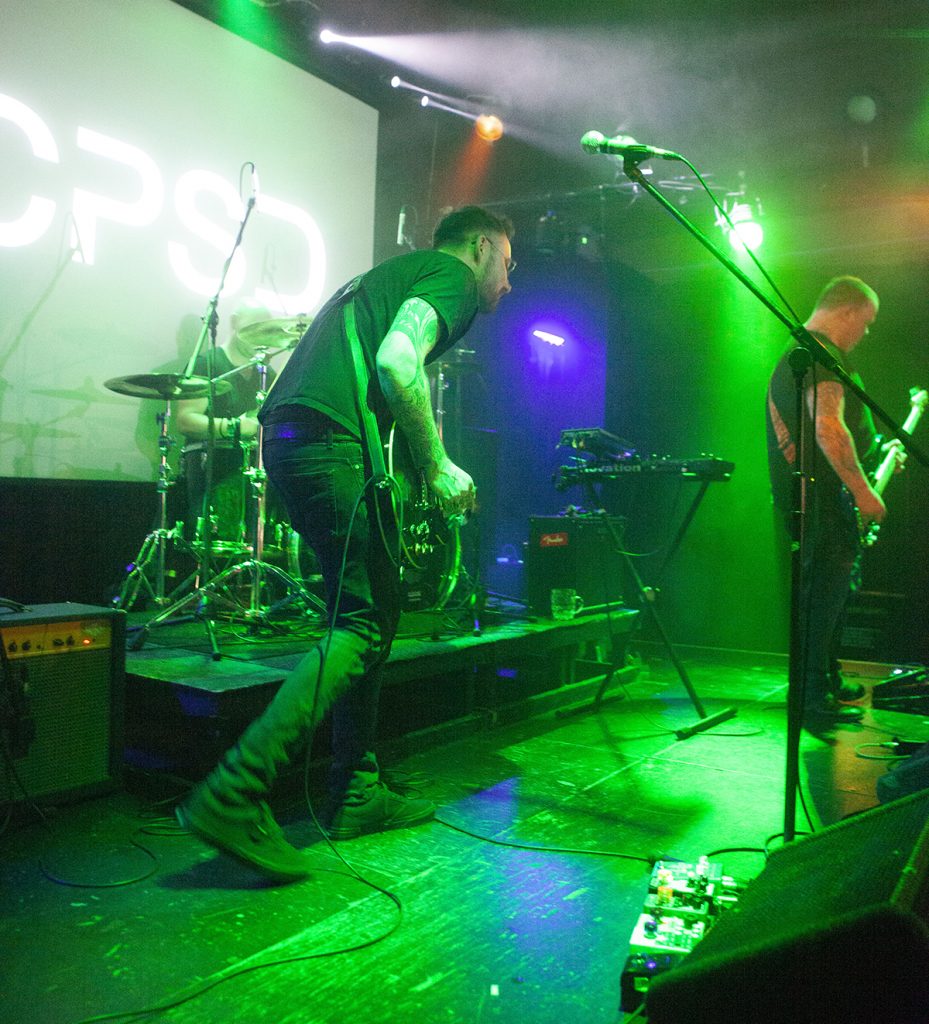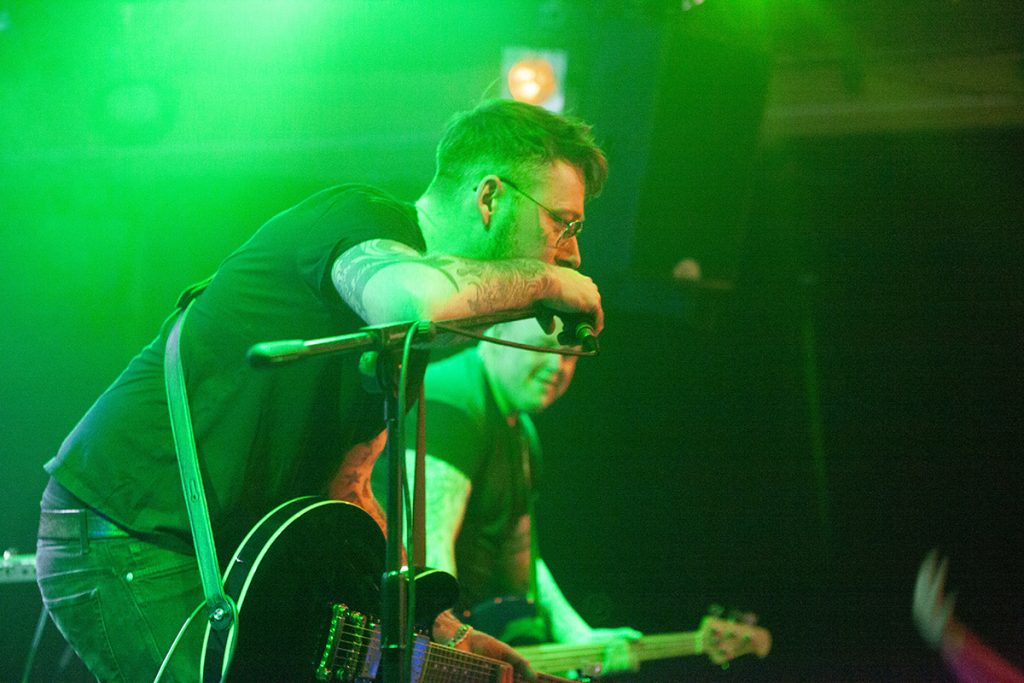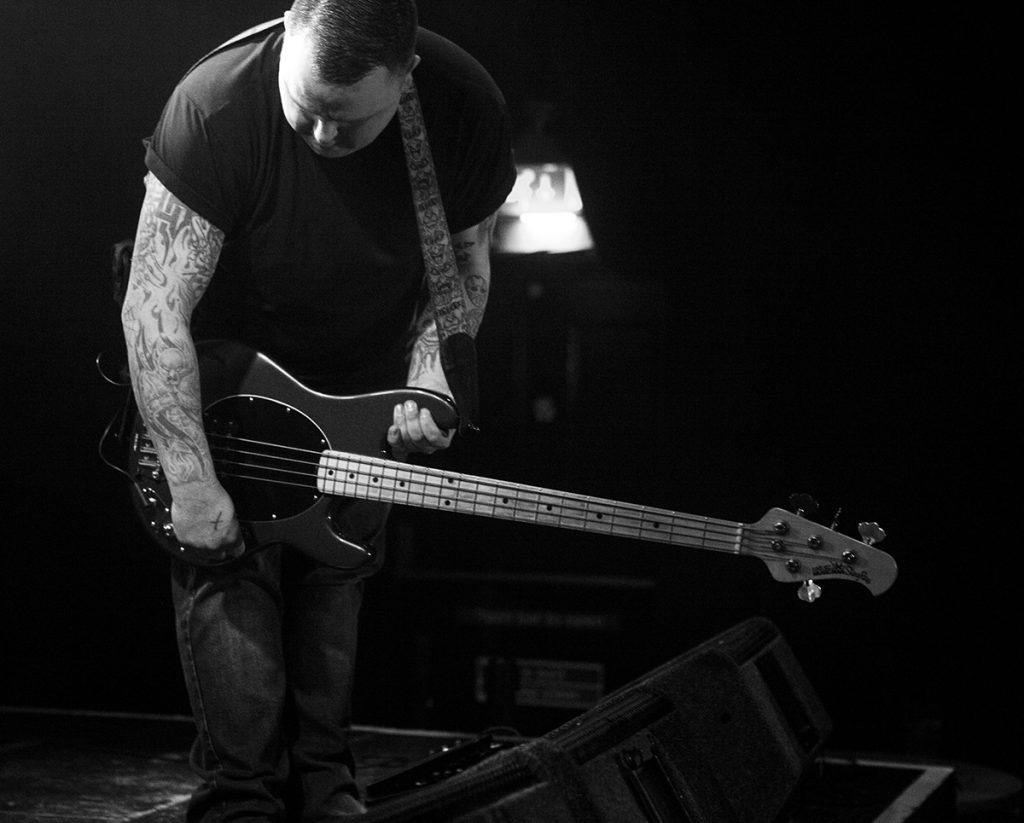 And that night CPSD were really on one. They tore into the songs with barely a pause between them. It was one of those nights when a band's set just seems to whizz by, and you're left with this overall impression of something you're going to remember forever. It was with both joy, and a certain disappointment, that the band completed their set with 'Dubstep Blues' including a singalong section at the end. I love that song.
Look I've said it before, and will no doubt say it again, CPSD are a band you have to see. See them because what they do is incredible, and because they are a fantastic live experience.
All photos on this page © Frank Roper Photography – see many more from the gig on his Facebook Page