Since I reviewed the Hypnosister EP some time ago I've been itching to see him live (OK so this might be slightly complicated Hypnosister is Damian Hughes, it's not a band, I'm going to sticking with him for this review). For various reasons I've been unable to see him play before, so news that he was playing a venue local to me was joyful news.
The Parish midweek is a bit of a lottery, sometimes it's full, sometimes not. Unfortunately that night was one of those where people came and went supporting whoever on the bill they liked. Along with 'always turn up to see support bands', 'once you're there, stay for all of the acts' is a hard and fast rule for me whether I'm reviewing or not. After all you might get to see and hear something new and great. Rant over.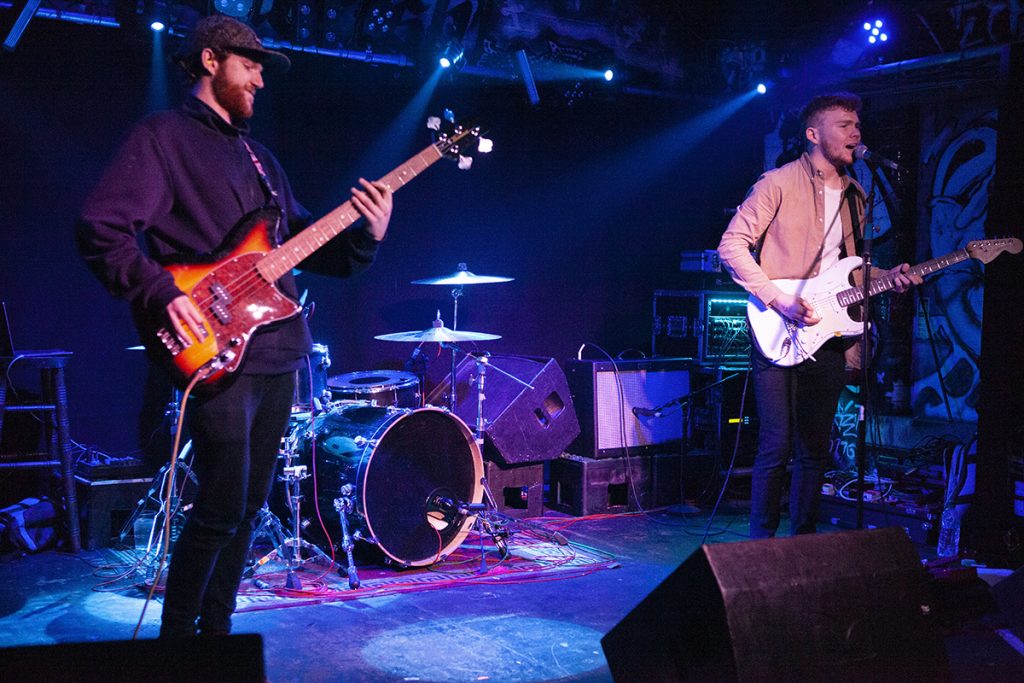 Opening the night Vallance started off sounding more like an 'on the heavy side' alternative rock band rather than the 'indie rock band' they describe themselves as. The opening track is heavy on the bass and bloody loud. The guitar is, as my notes say, 'pretty screechy', which is cool I like a screechy guitar.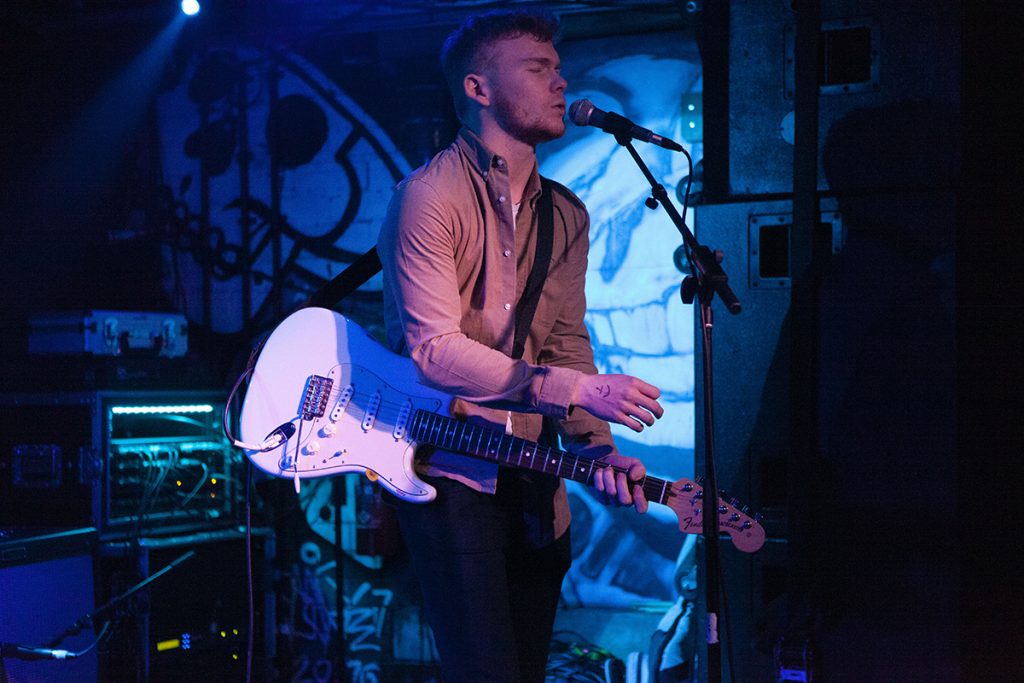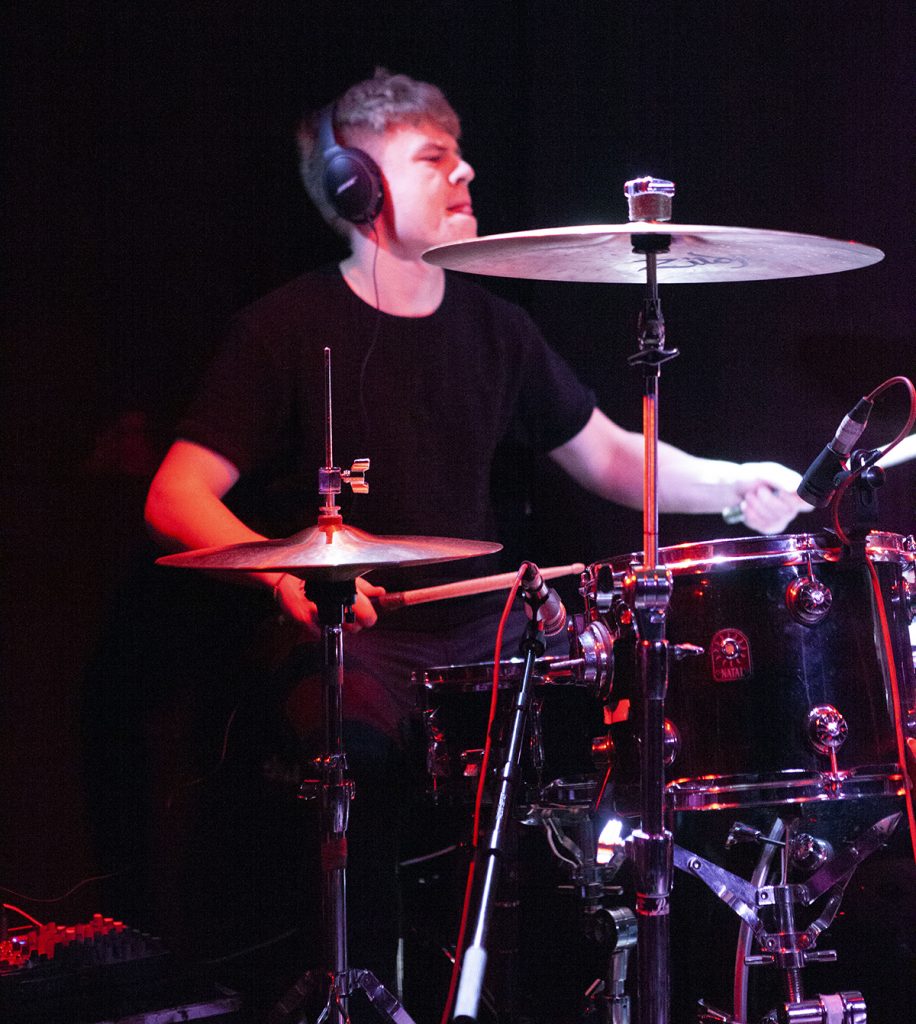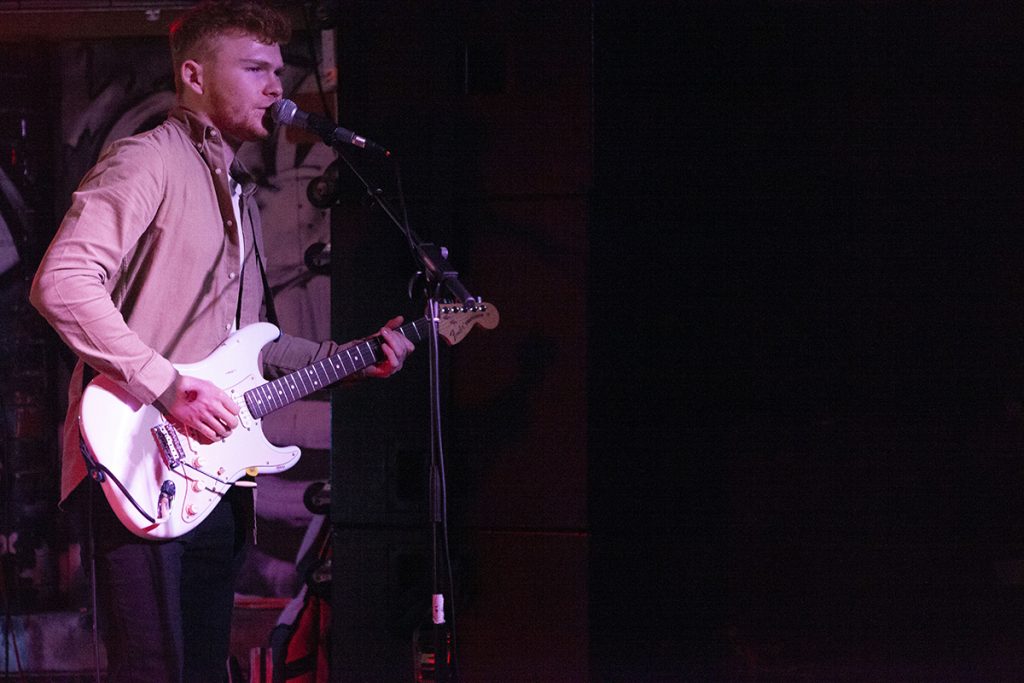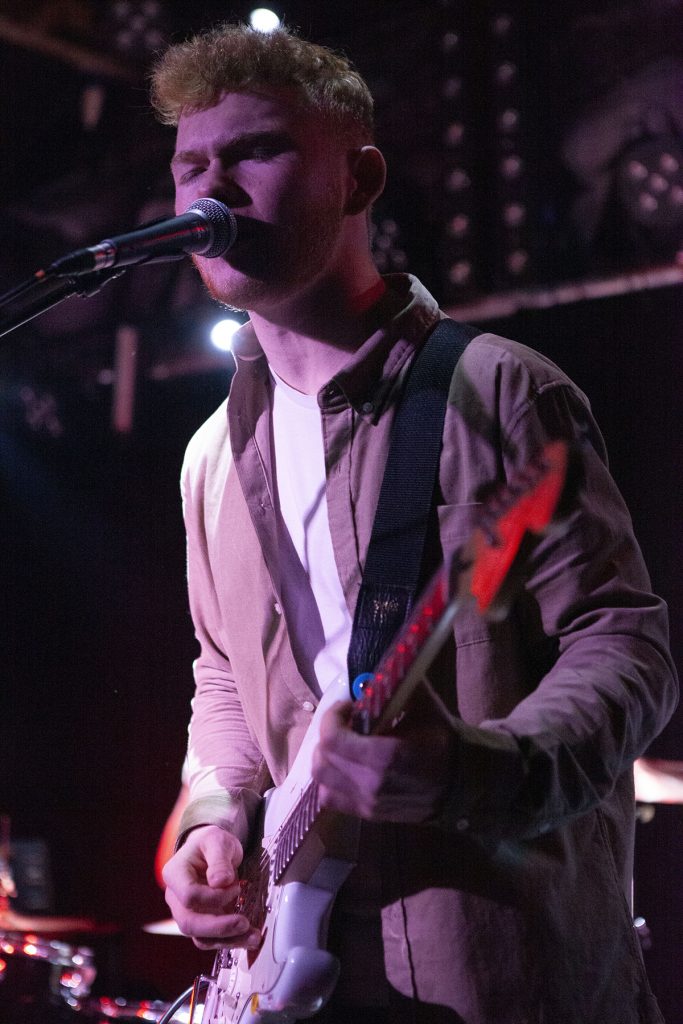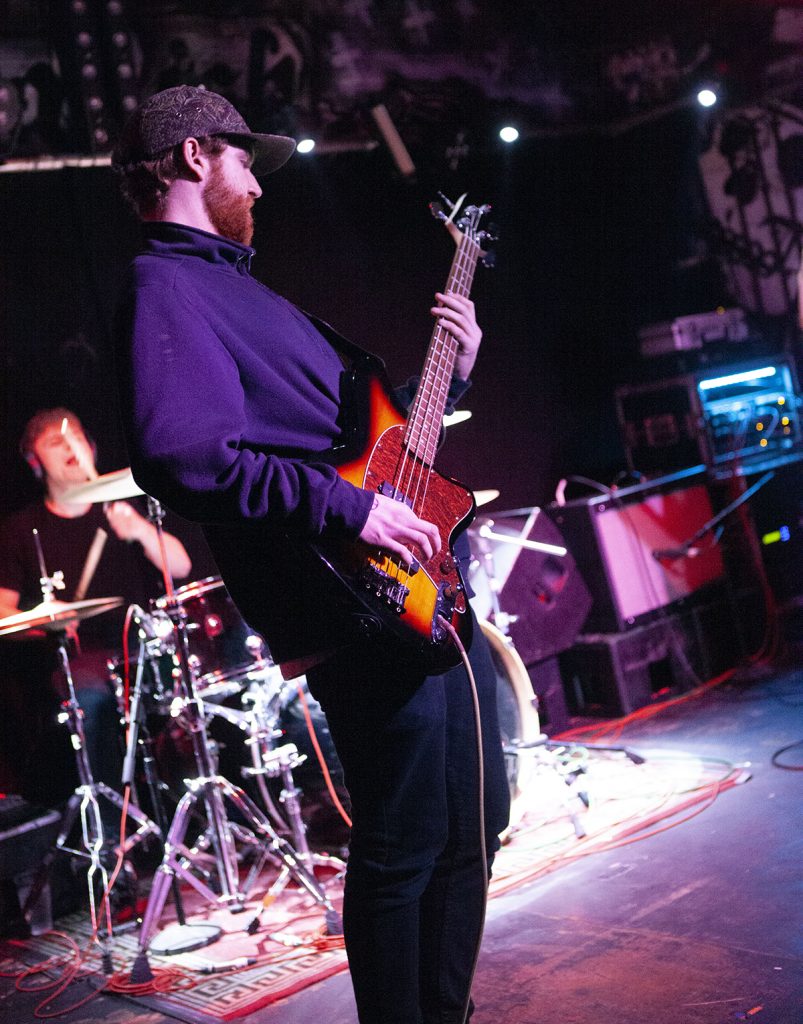 Their second song 'Contingency' was the first indication that Vallance are no one sound pony. It's basically a groovy funky indie rock thing. It was at this point I really sat up and took notice. Vallance were shaping up to be good thing. Third track in, and more variety, they hit us with a slower melodic track about the importance of sleep. This really stood out for me – the music really matched the subject, the guitar was just sleepy sounding. My notes say 'epic' and yep I'm not changing my mind on that.
Vallance are a local band so I'm hoping they're going to be playing near-ish again soon, I was really impressed. It's the variety in their songs, the quality of the playing. Well worth catching if they're down your way.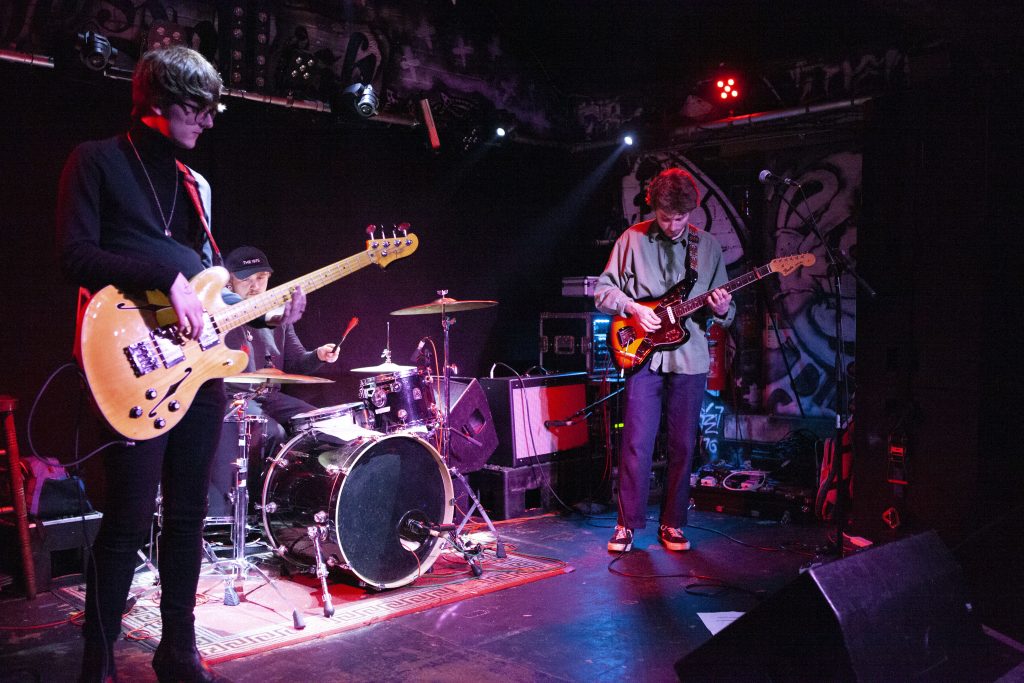 Orca, my notes say 'sound like a cross between Radiohead and some sort of mutant surf', granted I was scrabbling for a way of describing them in the first two tracks they played. This may sound rather strange but the result is moody and emotional. My notes also say 'they are kinda jangly, slightly psychy in a psychedelic sort of way, with hints of Spirit'. I think I meant that they do slow and wandering – it's sometimes quiet and sparse with builds to noisy. Whether this helps you understand what they sound like I'm not too sure. The band themselves describe their sound as 'moody rock'.
They opened with an instrumental called 'Intro'. Now starting with an instrumental is a slightly risky thing to be honest but in this case it was compelling, Intricate guitar lines weave, melodies catch your attention, and the build is lovely.
The first song proper is a creeping sounding thing with points where it just explodes into something huge. Already captivated by the opening track, this was a wonderful thing. The thing about this track was the freakout-ness with seemingly random basslines, lovely. So cool.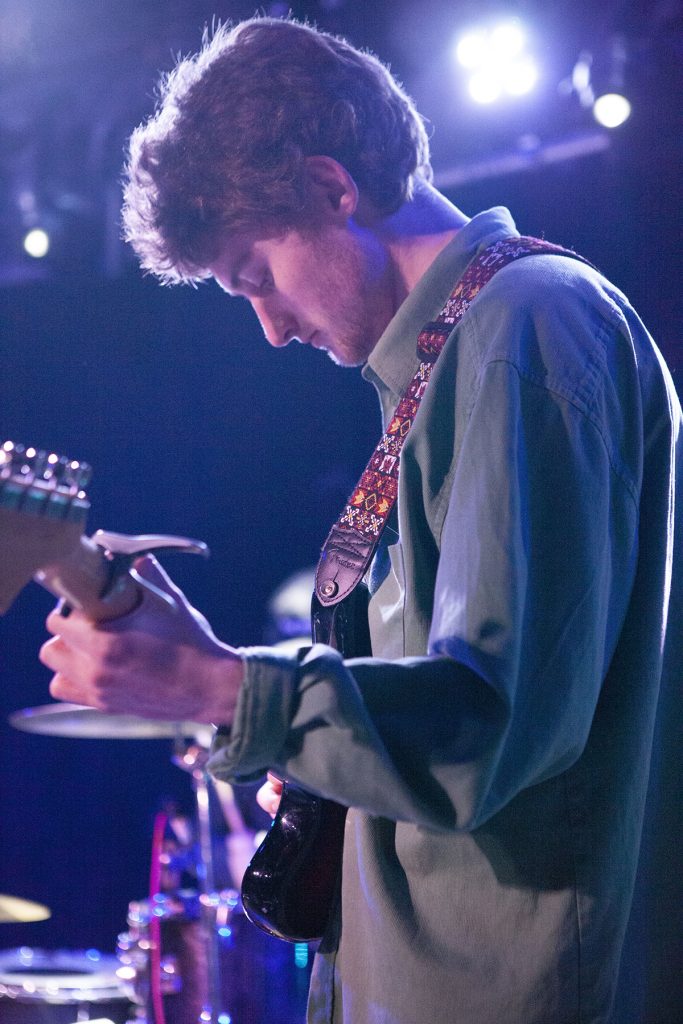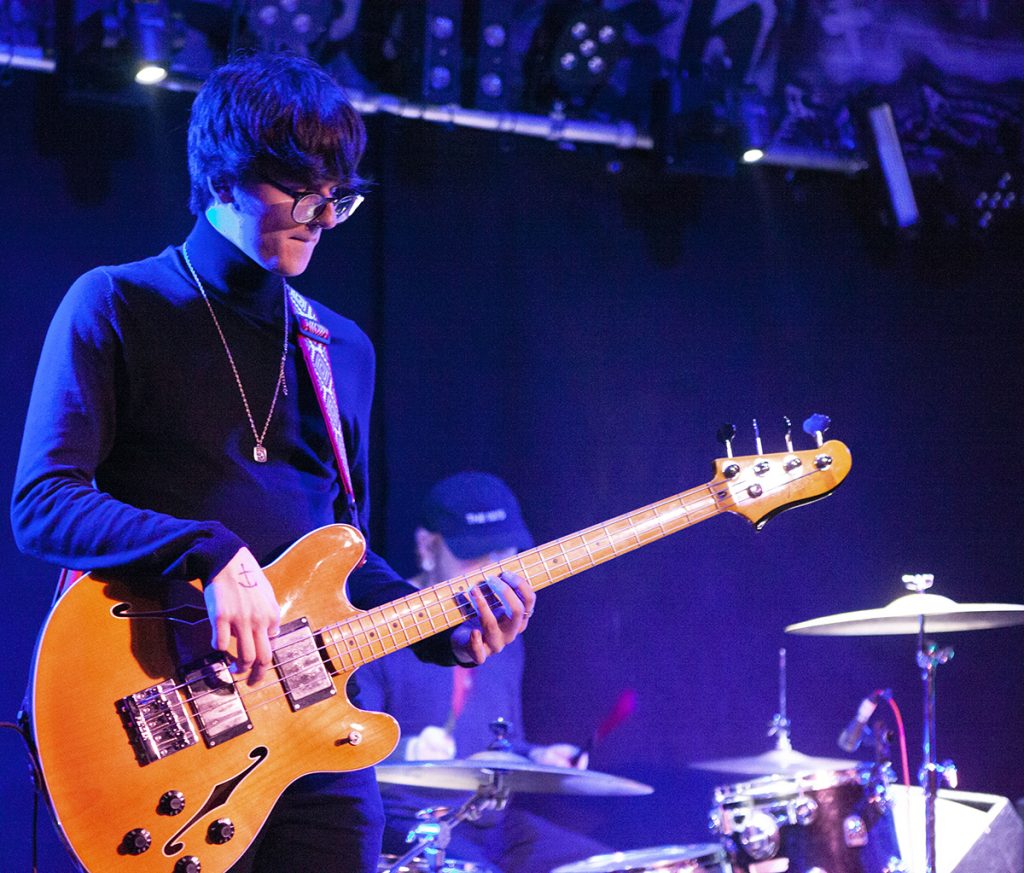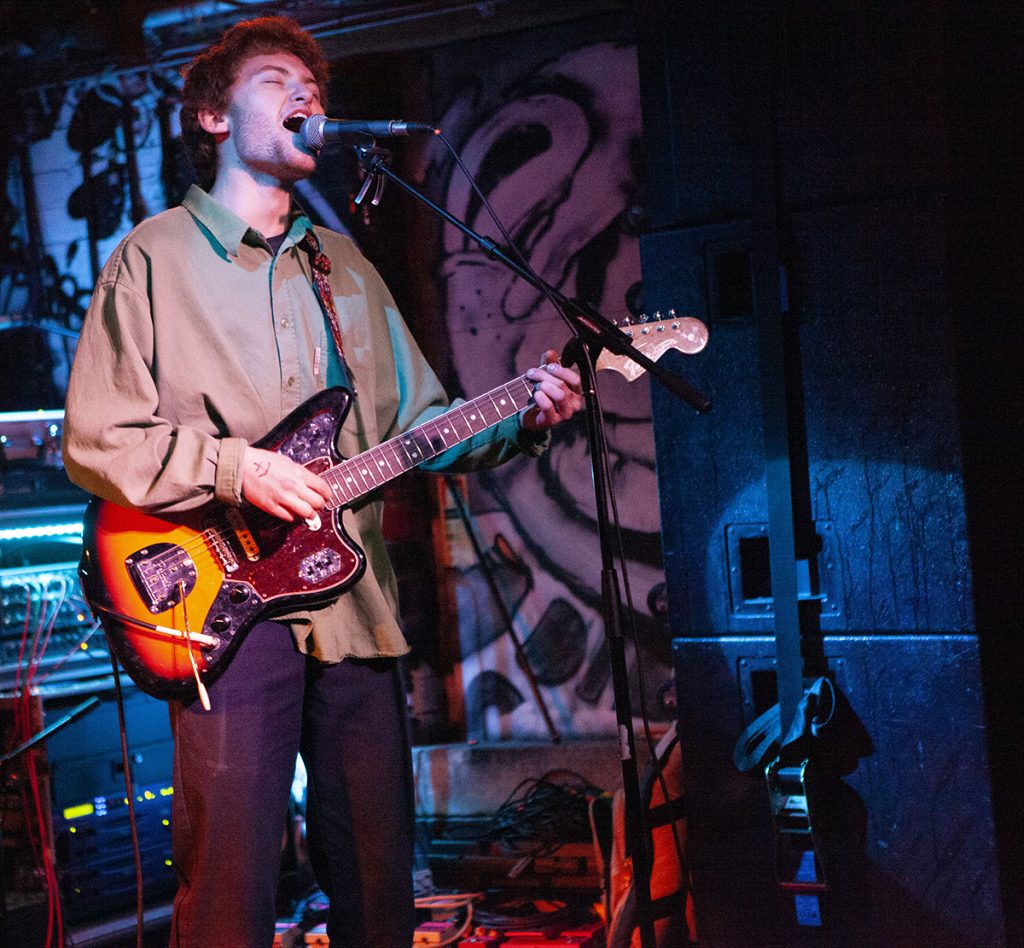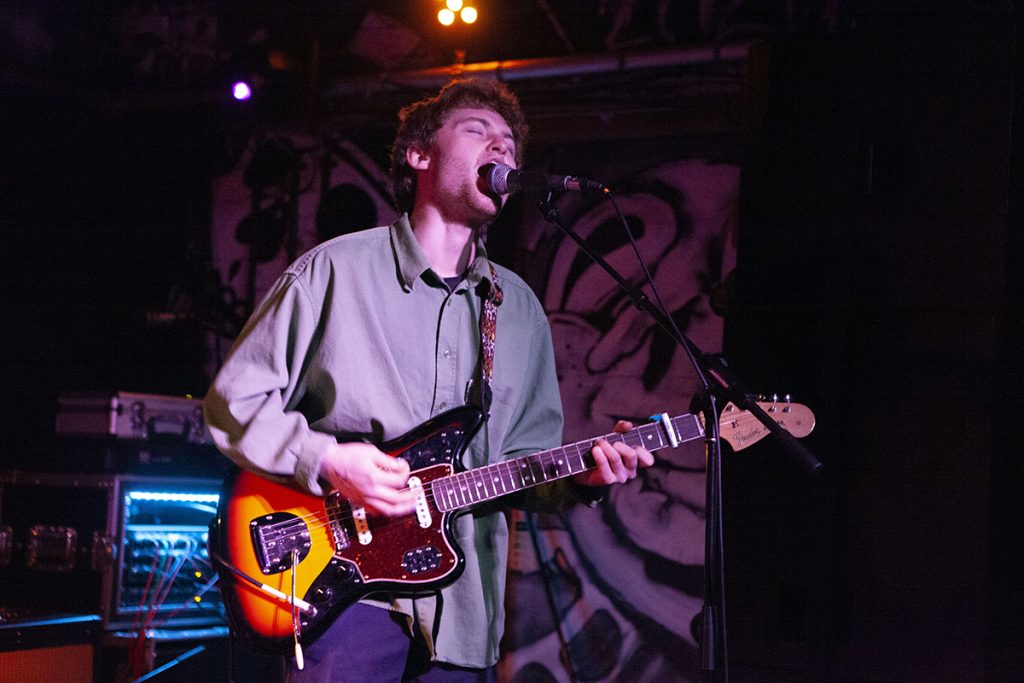 At this point during their set I did 'the bad reviewer thing' and just let their set wash over me, and let it take me. Orca are way way cool people. If you like your music moody, inventive and immersive check them out.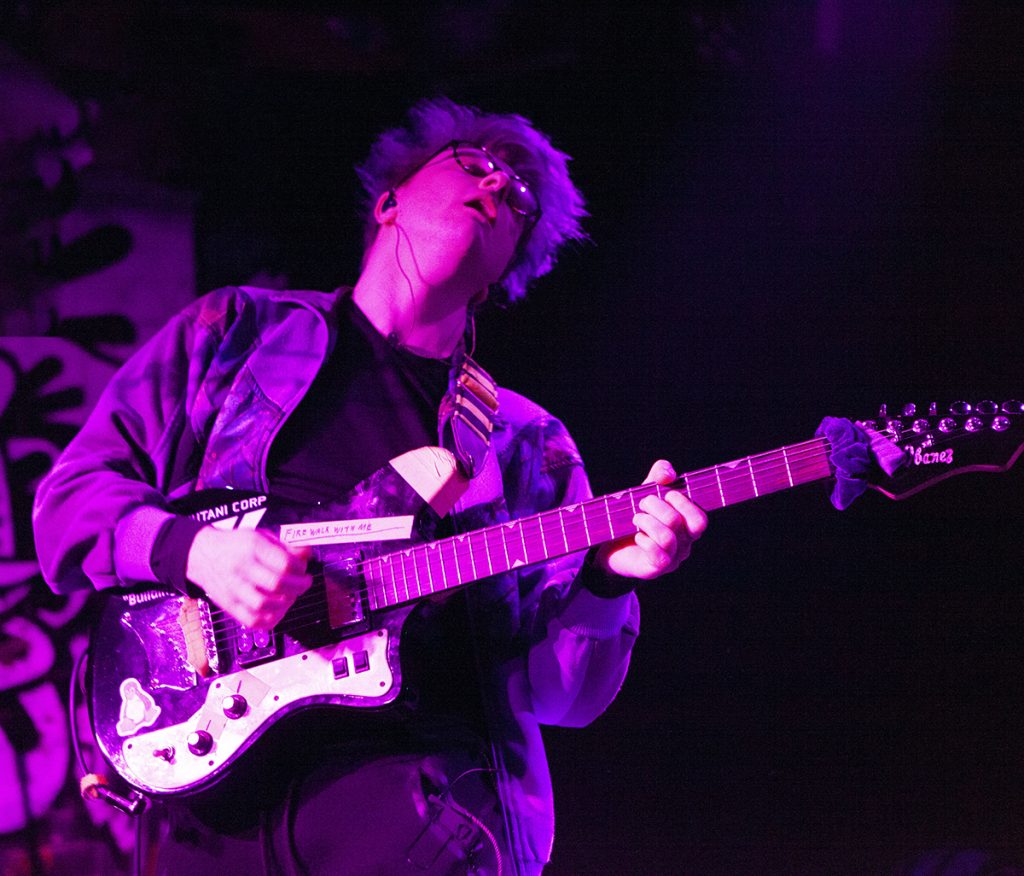 I was, if I'm honest, slightly worried that Hypnosister live would be a strange thing. The recorded material is incredibly dense and layered. I needn't have worried. With the aid of what I'm going to call magic Damian produces something close or basically the same live as on the recorded stuff, it's impressive. What the magic doesn't do is make the songs rigid, it all sounds organic.
It was an impressive performance, Damian just belts out wonderful song after wonderful song, to what was unfortunately a small crowd. With that – as my notes rather poetically say – stun-gun guitar of his thrilling our ears.
The thing about his songs is that there are tunes, tunes that are oh-so earwormy. The fact that he balances the space-rocky elements with the tunes is so cool. I found myself singing the songs – hopefully to myself – as he played.
There were moments where – and it's no secret that he's a fan of Cardiacs – I just broke out in the biggest grin as I heard the vocal influences of a certain Mr Tim Smith in Damian's voice and that certain Cardiacs' thing in some of the arrangements. It's not a copy but it's there if you know, OK.
The biggest surprise was a song that he played with just his guitar – a plaintive thing about 'his mother's new boyfriend'. This has the biggest twist in the tale. It's incredibly sad and moving.
It's all fantastically captivating and compelling. My first live experience of Hypnosister will not be my last.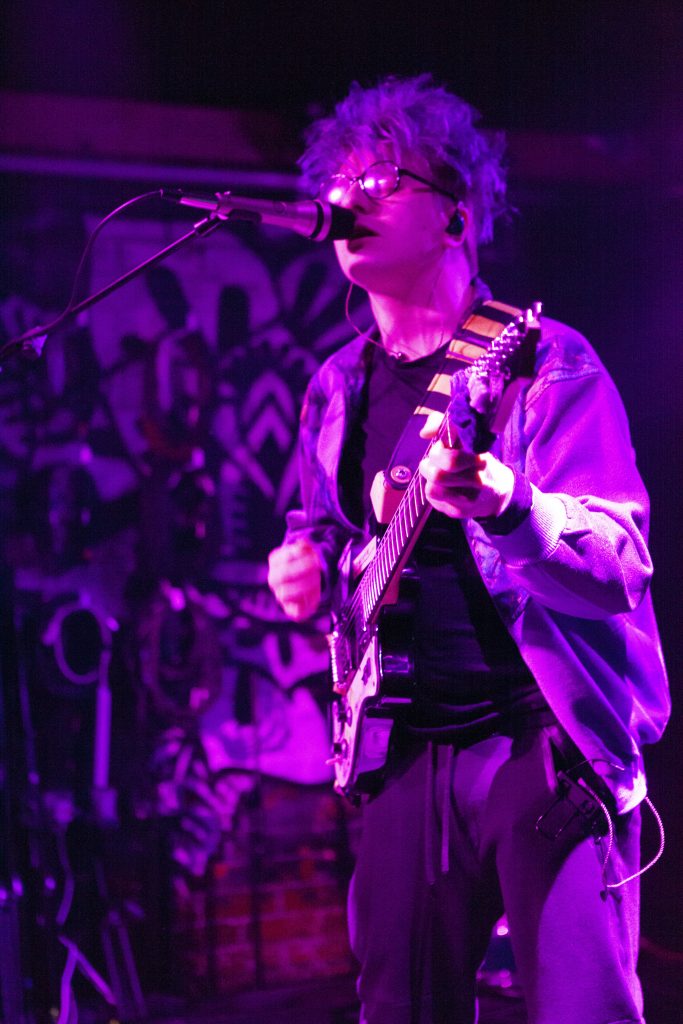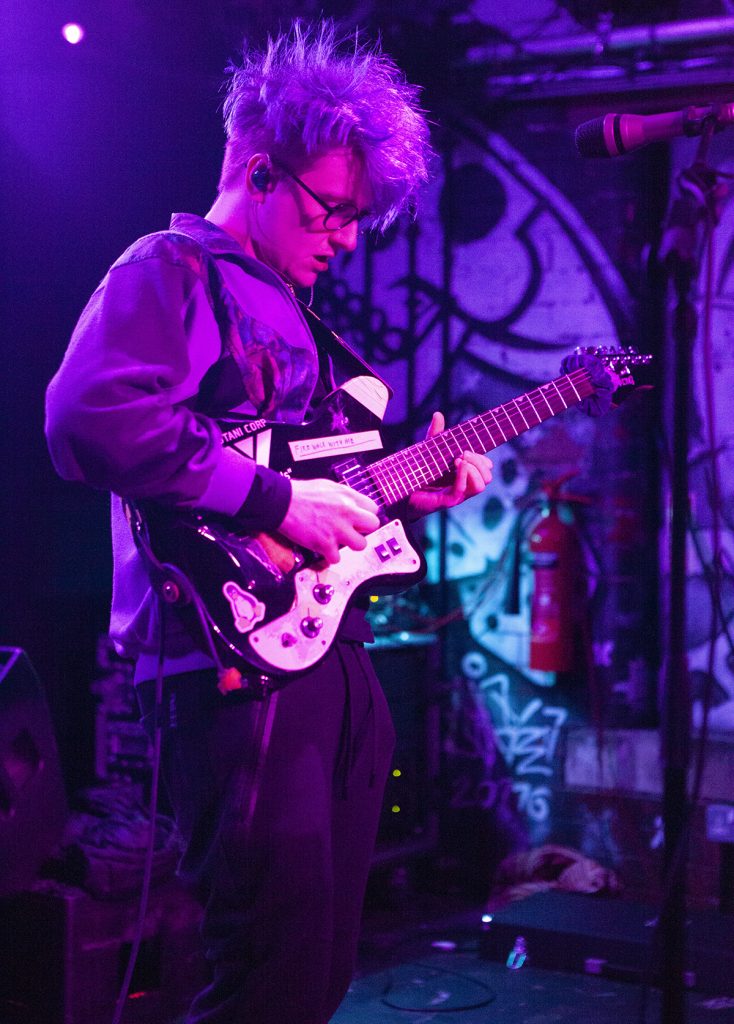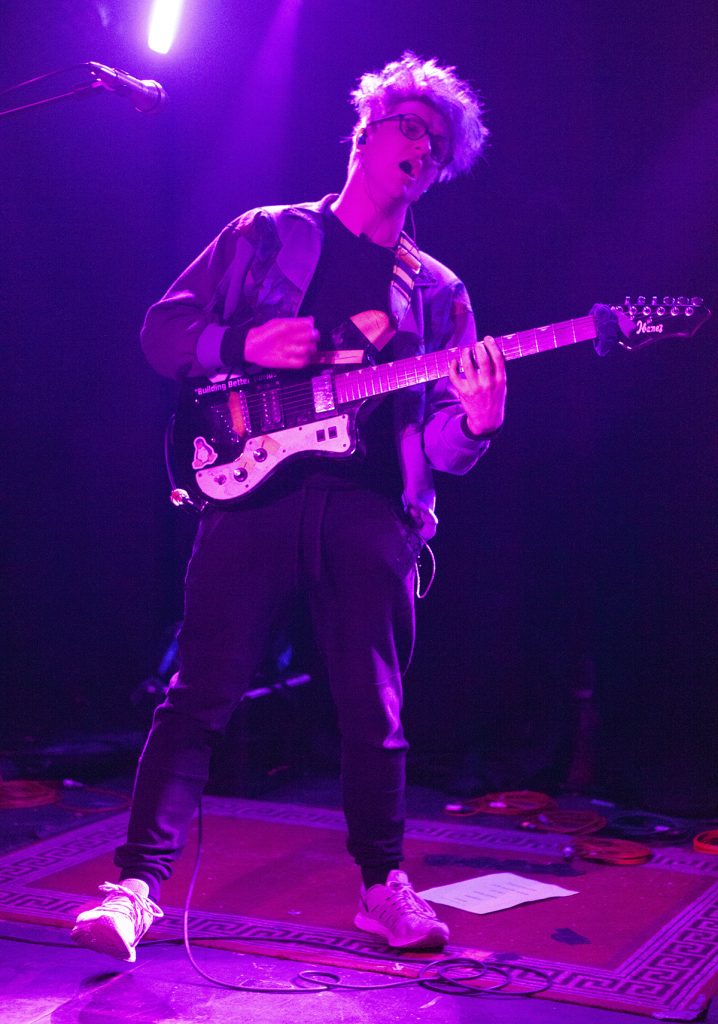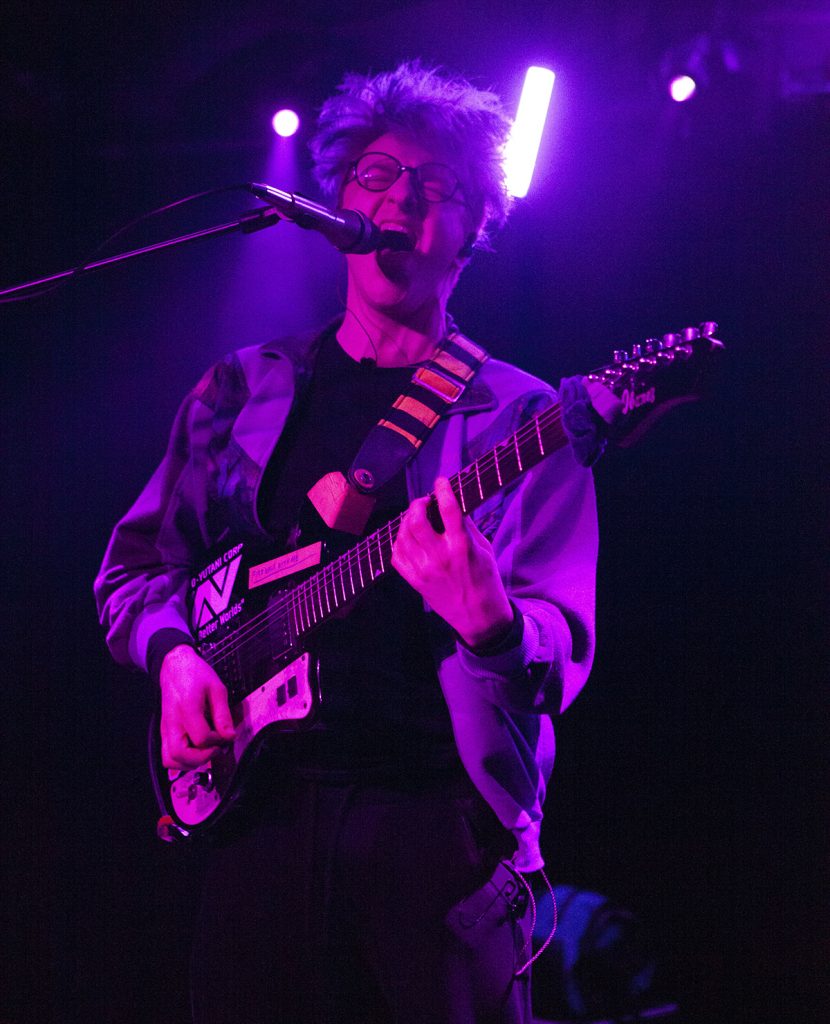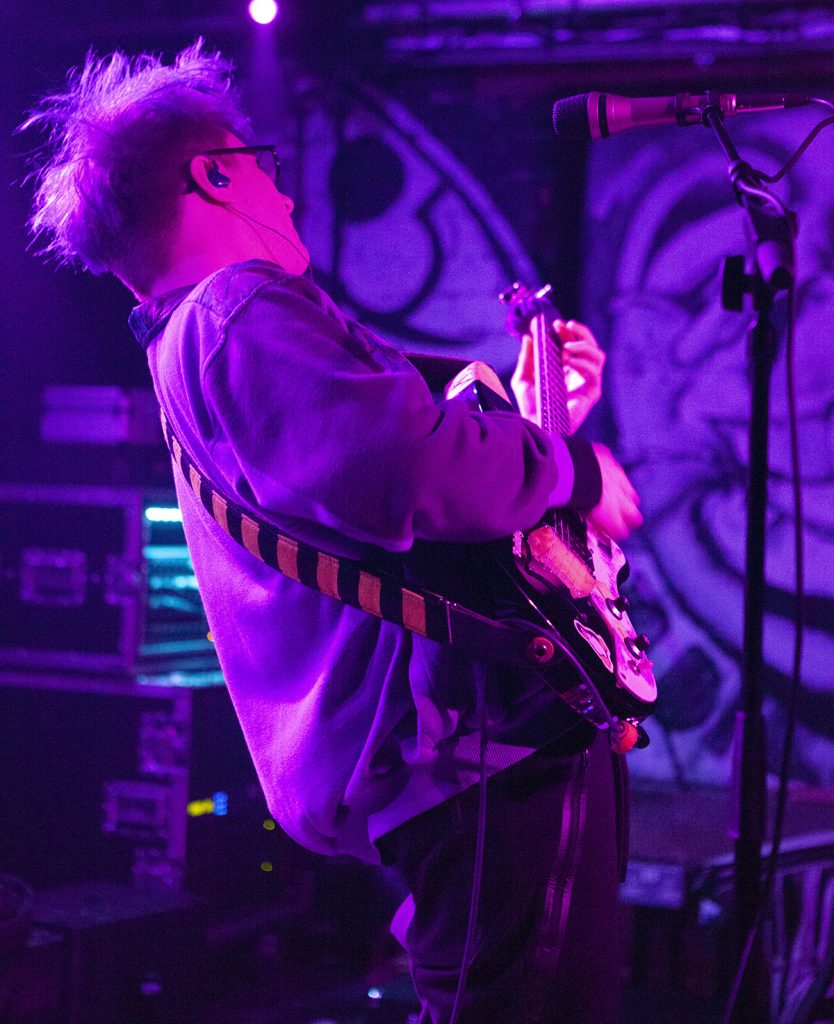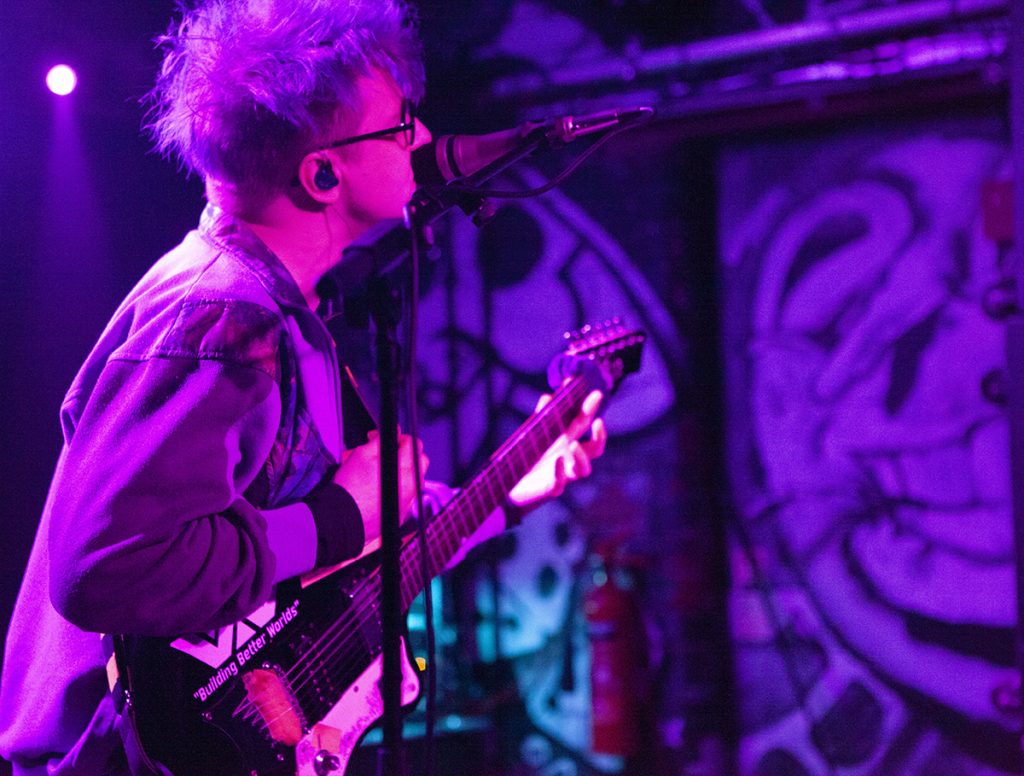 All photos © Frank Roper Photography