It's while since I've been to a gig at Santiago's, too long to be honest, I rather like it as venue, so an opportunity to see a couple of bands I've either seen before or reviewed their releases and others I've not even heard of seemed too good an opportunity to miss.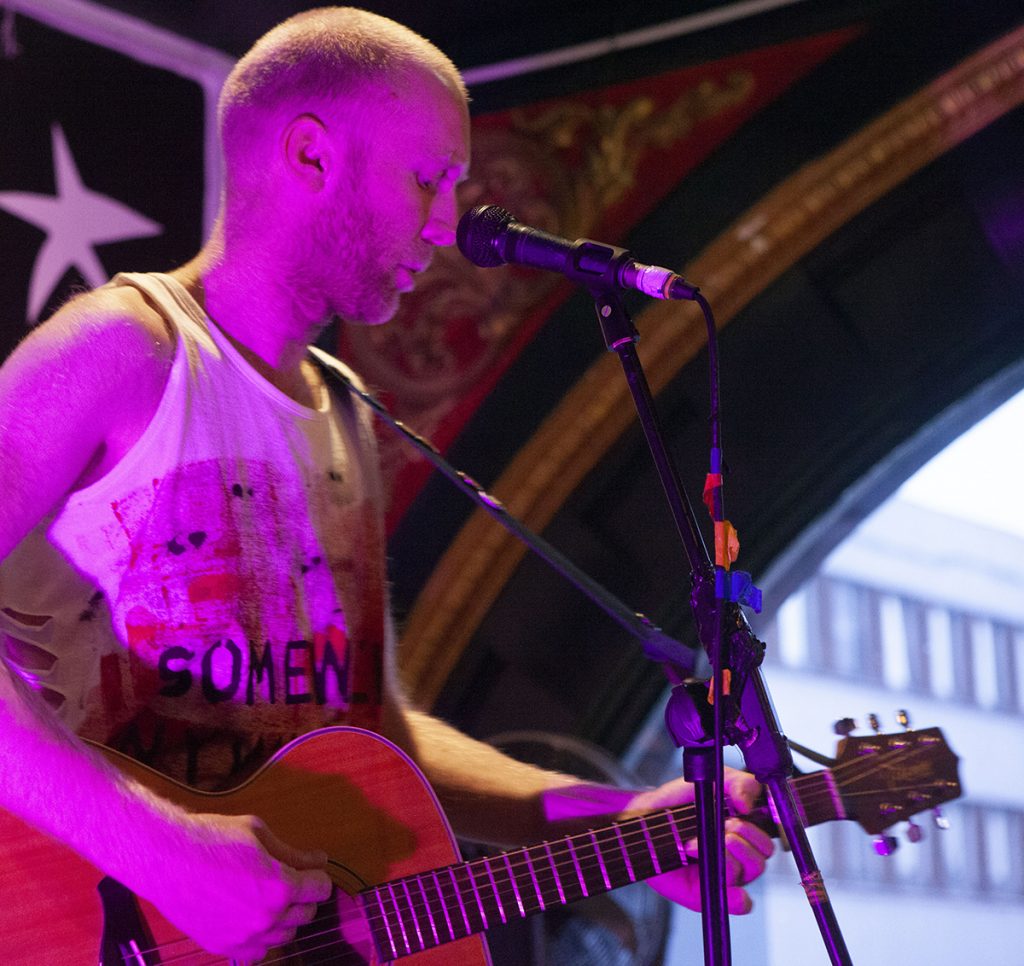 Opening up what turned out to be a really great night was Rob Galloway – who, he told us, was also in a band and you could hear that, a couple of songs would have sounded so good with a full blown band behind them. Here he was performing with just voice – and what a voice, it's got real power when he unleashes it – and acoustic.
For the first song he employs what I described in my notes as being 'vaguely Dylanesque' tone at times but mainly sticks to a pretty rock 'n' roll full on bloody wonderful voice. This was slightly unexpected, I rather expected that singer/songwriter thing. But it was a great surprise and made me really start to get interested. For the second song he went all gentle singer/songerwriter in a song that was effective and rather moving.
This change of style seems to be a feature of his performance, he switches it up from song to song this is a really great thing it makes his performance hugely engaging. As does the subjects of his songs – relationships, the advertising industry, and others. For the song about the advertising industry both the music and his voice went way dark. The words were perceptive and clever. Hugely impressive.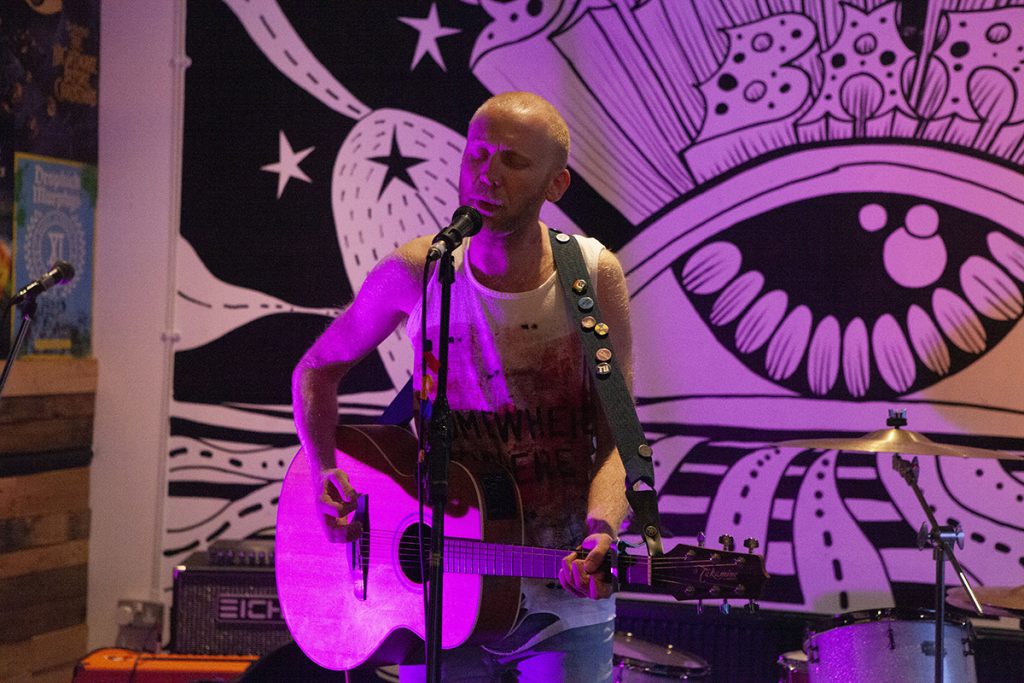 At the end of his set I scribbled 'the thing about his songs is that his approach to the subjects is unexpected and has a twist. This makes his songs so so engaging and sets your head thinking'. I'm standing by that. But reflecting I found his performance emotional engaging, slightly dangerous and scary – there's something about him that says 'expect the unexpected' and hugely thrilling. Get the chance, go see Rob play, it's fucking fantastic.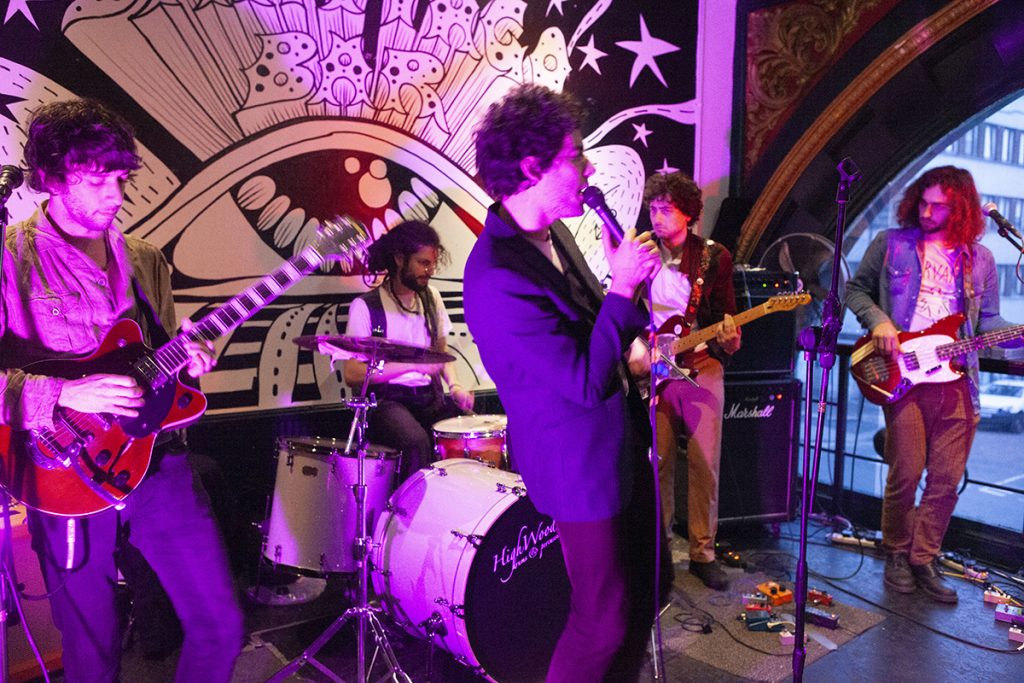 Right at the start of The Gulps' set I was really unsure whether they were doing a last minute soundcheck, or just noodling around in a vaguely West Coast psychedelic sort of way. The departure of a band member for a while didn't do anything to help me to be honest.
But suddenly they bloody fucking burst into something that is a full on rock, rock with hints of all sorts of 70s' rock sounds and heavy bands, and it is a joy, a noise assault that had me in bliss – I'm keen on that sort of thing.
But this is a band who just refuse to be labelled – my somewhat garbled notes say – 'but hey wait a minute that sounds a bit post-punk, suddenly it's a bit alternative rock, that's a bit punky, and just what the hell that's a bit indie rock'. My music reviewer head was confused, us reviewers struggle with a band who we can't say 'well they're basically X with a hint of Y' because it's difficult to describe what a band do. However my music head, the one that just says 'can't care, I love this', was in full on grin mode.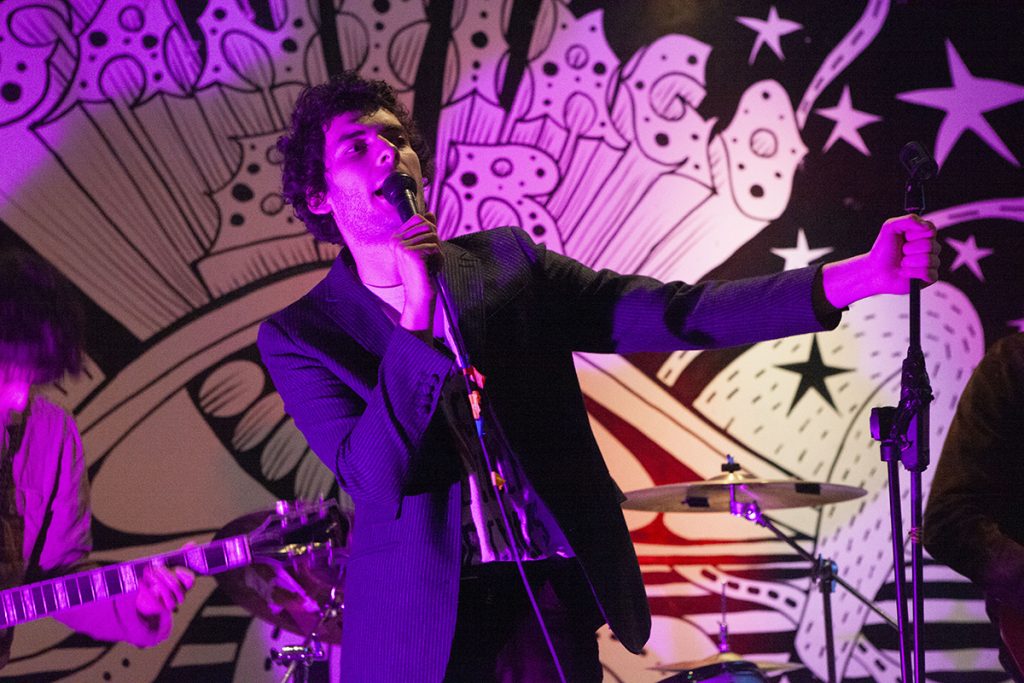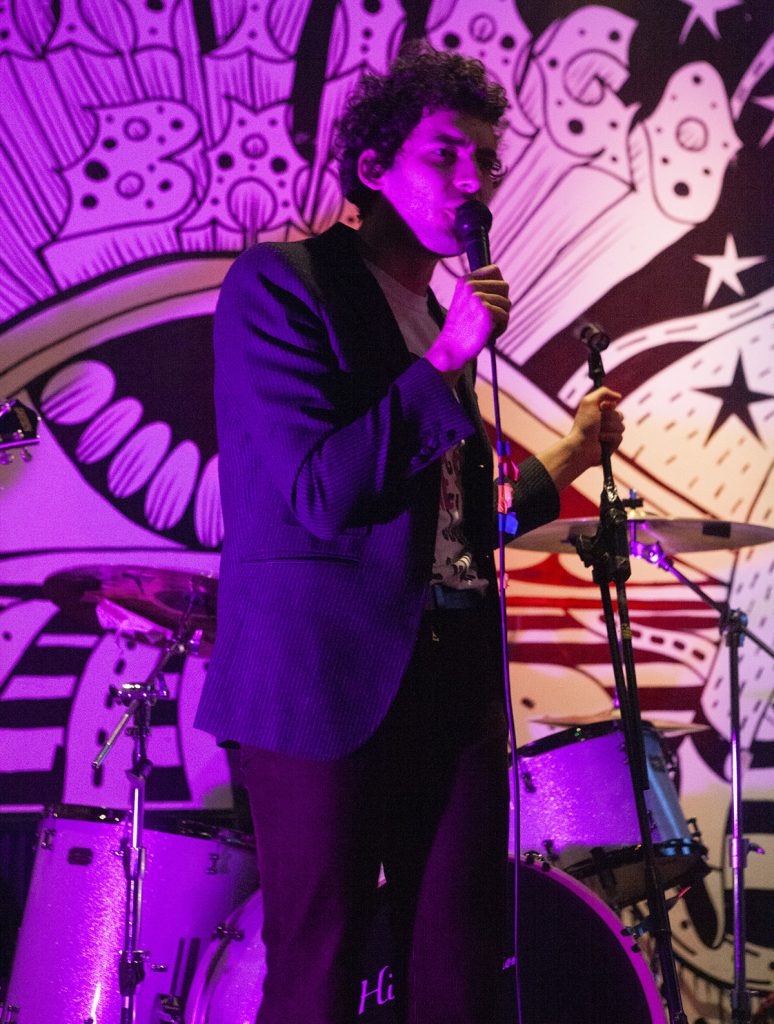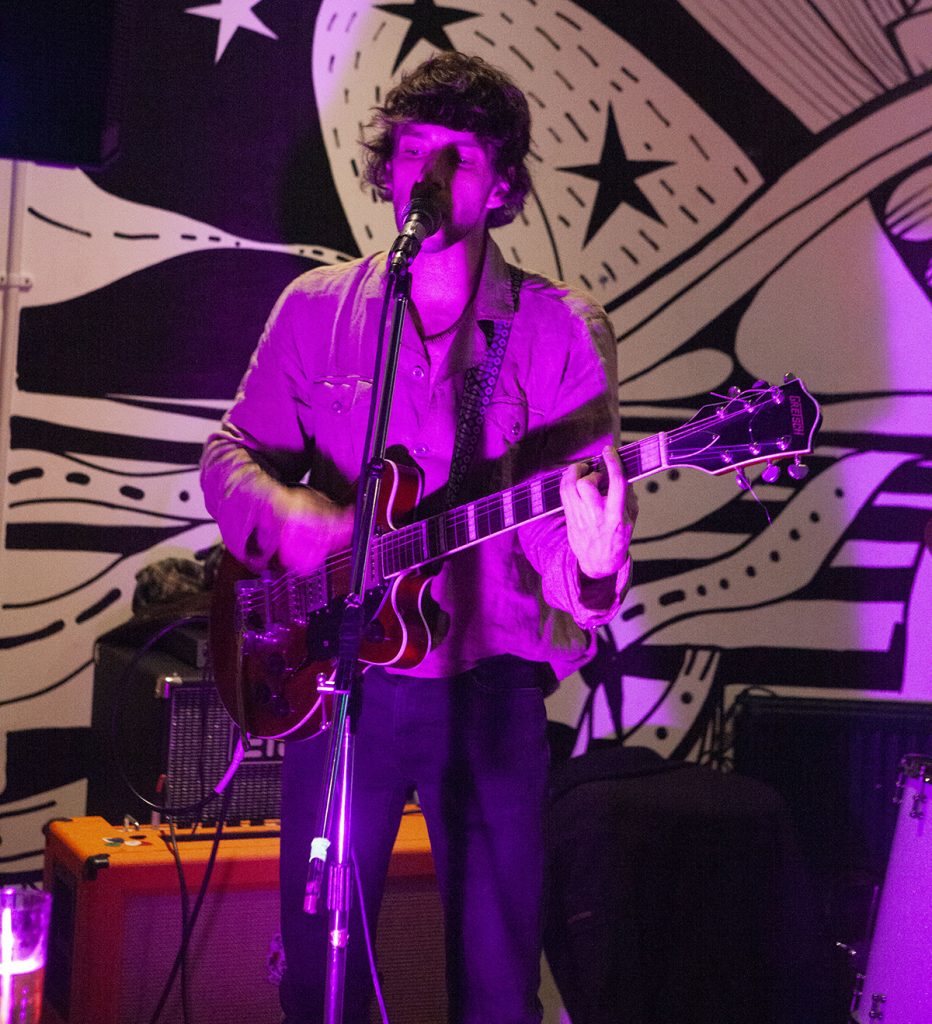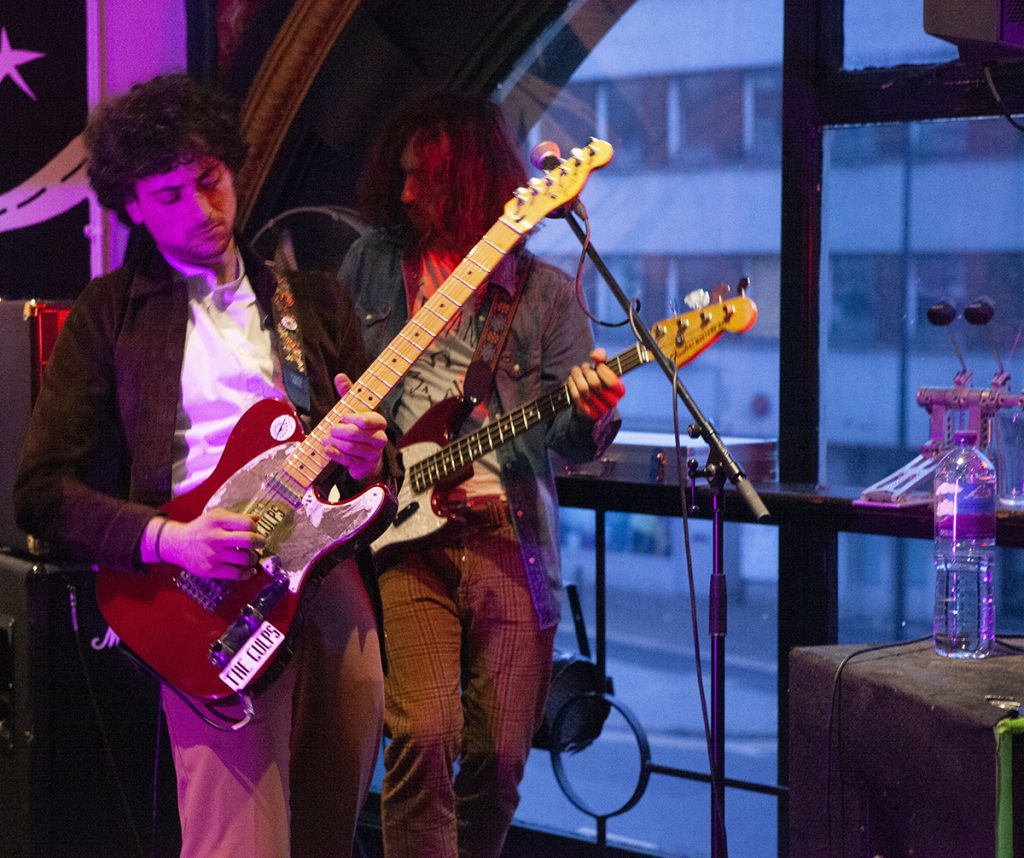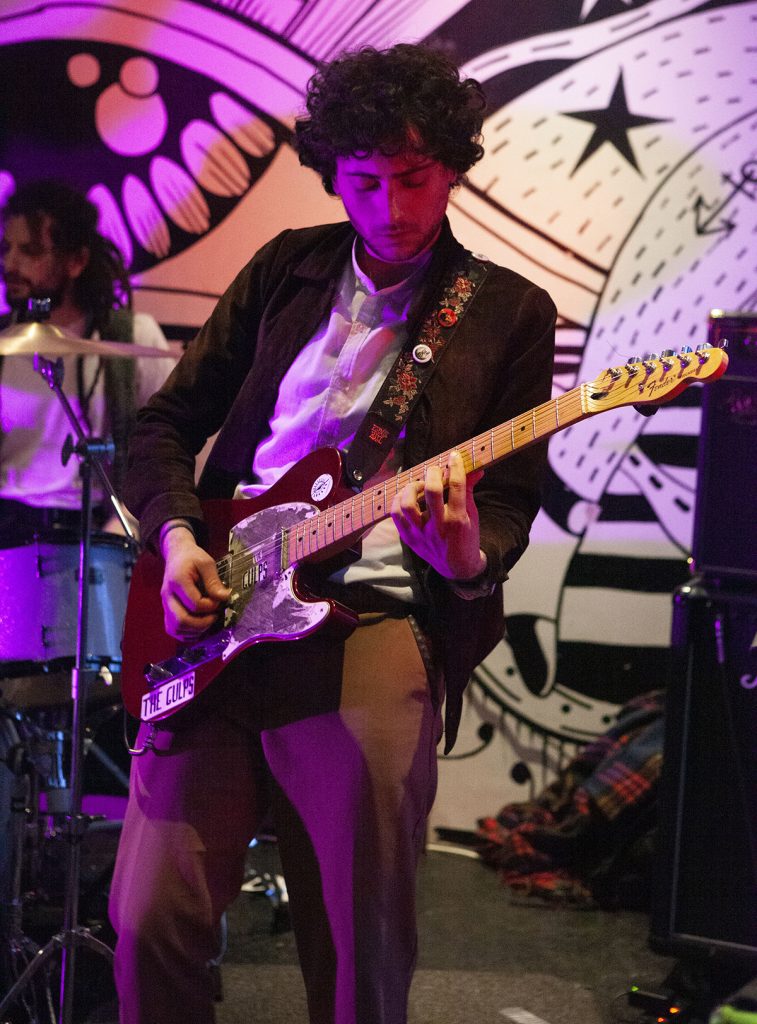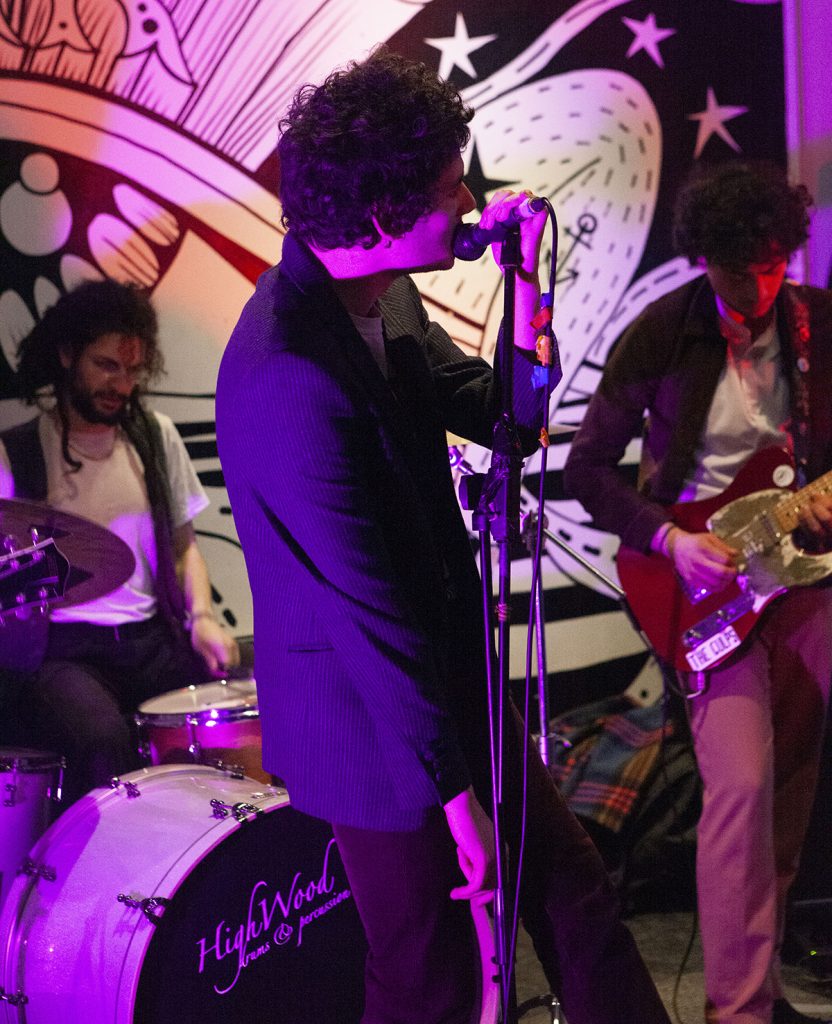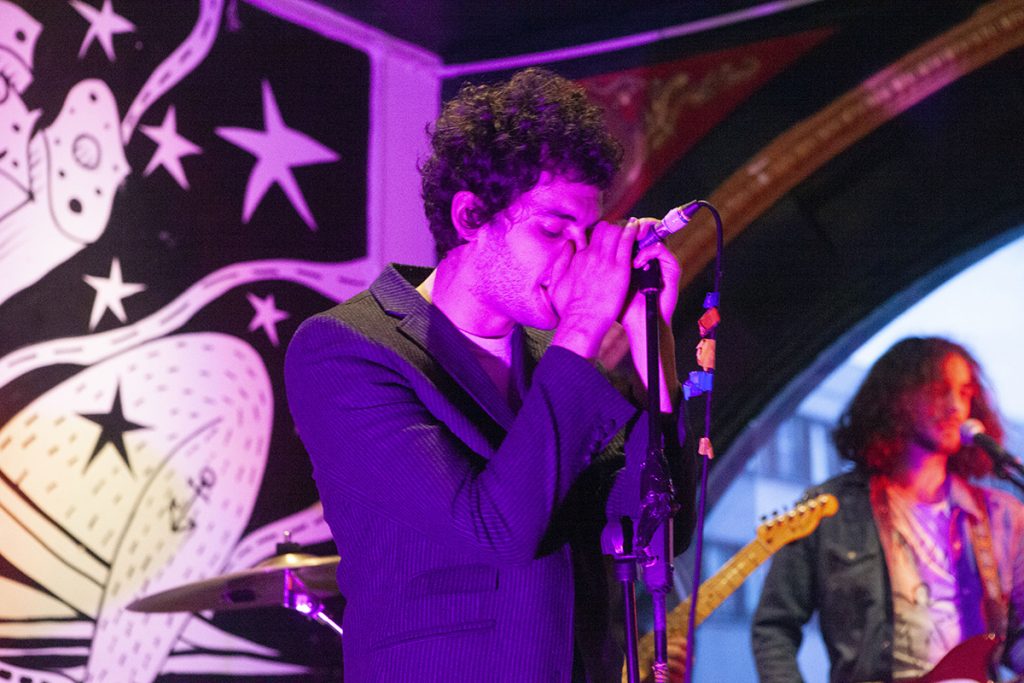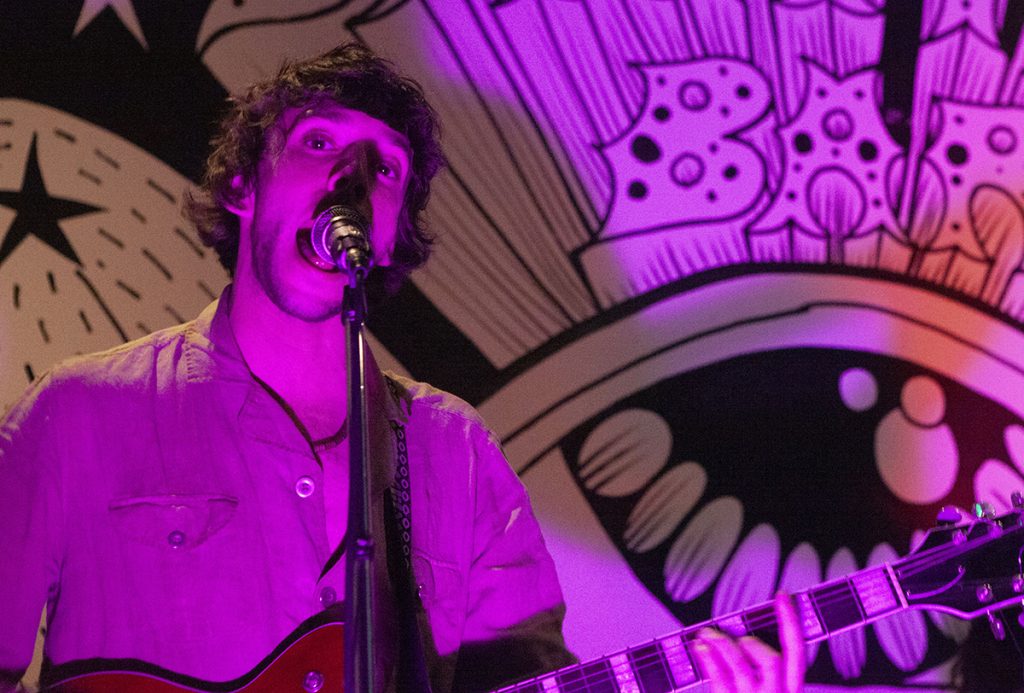 My music head was just enjoying the noise, the wonderful noise that this band make in almost casual 'not-giving a fuck' sort of way. It was enjoying the fact that these guys know how to play, there was some particularly impressive guitar but the drumming and bass was way cool. And their singer just does this thing, this 'hey I'm the singer and I'm just going to do this thing right now, yep there's way cool shape for you people out there'. But it's cool, this is a cool band people.
Their set is wave after wave of, let's call it noise-y rock 'n' roll and it's fantastic. I really didn't want it to end.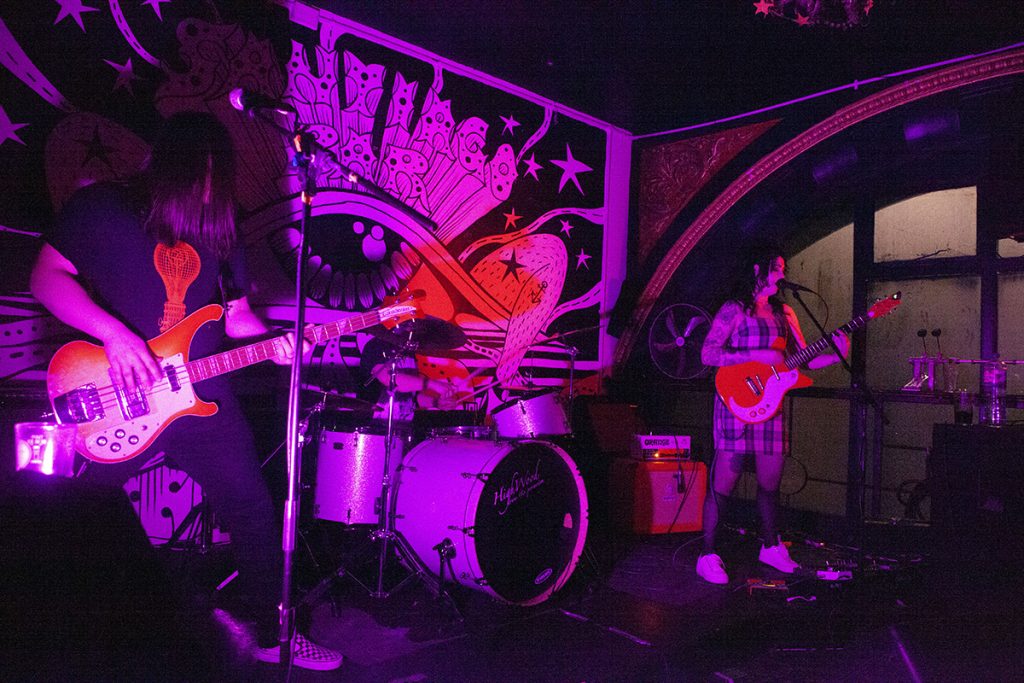 An age again I reviewed a single from Weekend Recovery and I was impressed, really impressed. So I was looking forward to seeing them live. What I heard and saw wasn't quite what I was expecting. Looking back I should have known – for I have this picture in my head of the bass player carefully combing his hair down over face, that should have told me what I was about to hear wasn't going to be all carefully nuanced, not that this is a bad thing at all.
For when the band open up it's an all out punky noise assault – the bass rumbles at floor shaking levels, Lori's guitar rocks and roars, drums pound, and Lori almost screams the words. Oh fucking wow it's so good. There are times when you need that, I needed that then.
But wait, for as their set goes on, I do actually hear past that sonic assault and get what my notes describe as 'structure and subtlety and nuance' in their songs. I begin to hear hints of bands I really like – The Slits, X-Ray Spex, Siouxsie and The Banshees (Metal Postcard period for those of you that are interested) – and at times an almost proto-metal thing going on. These are hints, the vaguest hints for Weekend Recovery have their own sound, partially this is down to Lori's voice – it's a great voice people – and partially down to the way they put things together.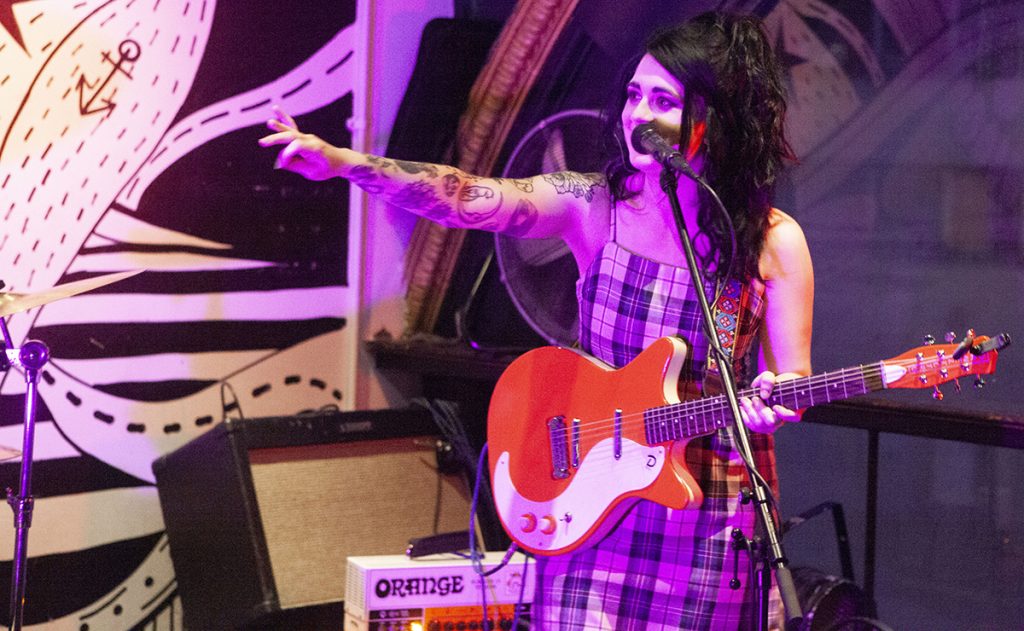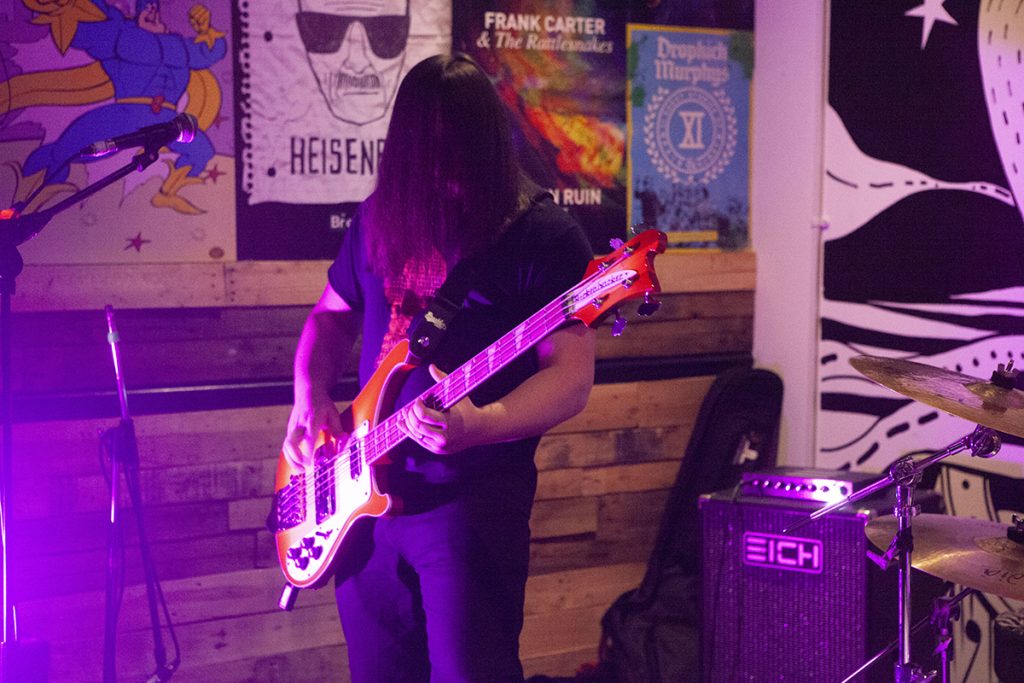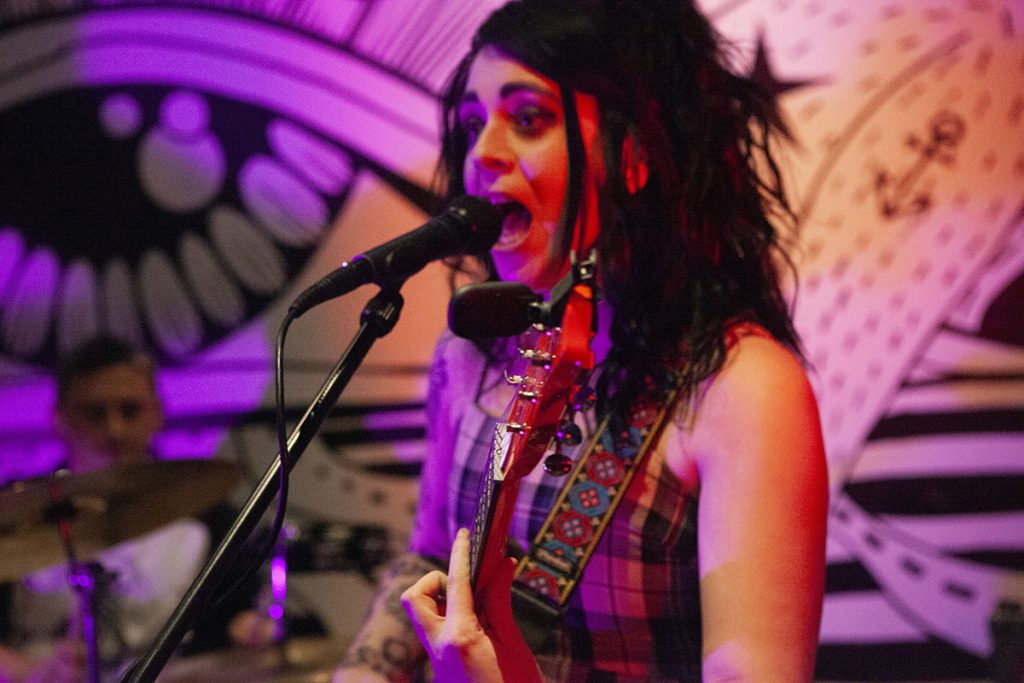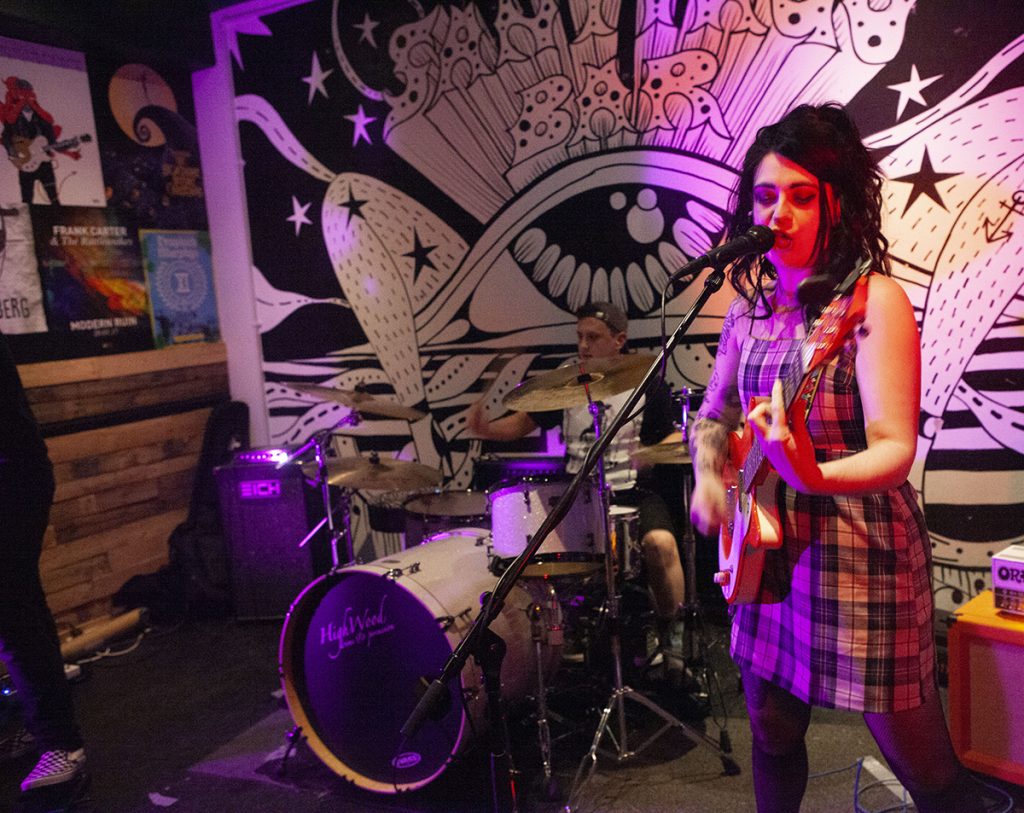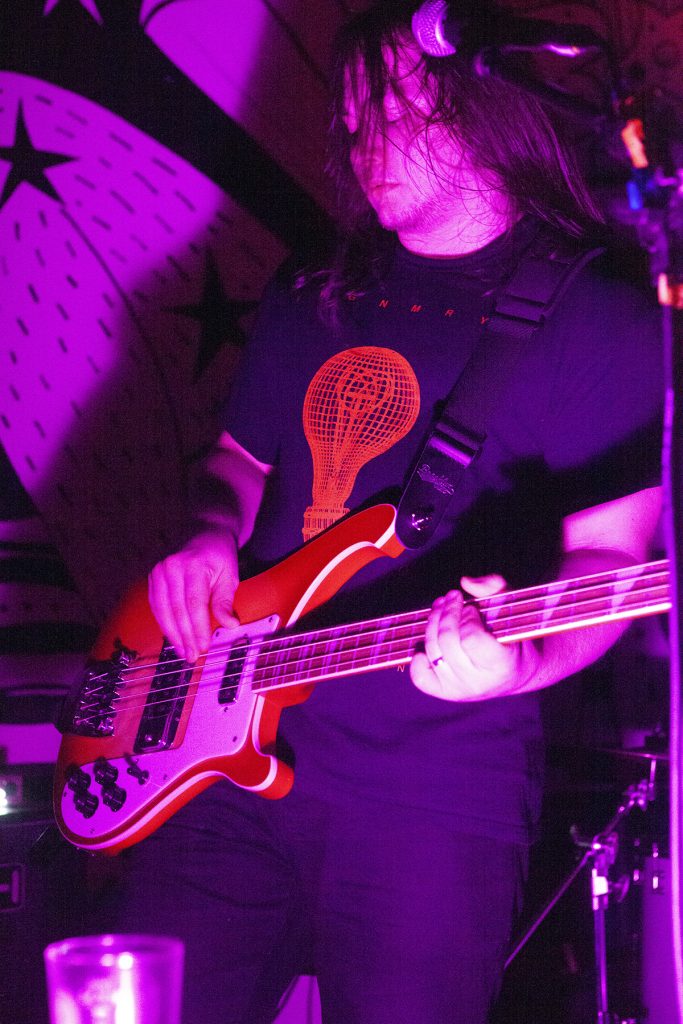 And when Lori announces that the next song is about blowjobs and is called 'Down On Your Knees' it doesn't seem shocking at all, it just seems right, and this is a fine fine song. A great song.
But the thing that stays with you about Weekend Recovery is that they are fun, that the band just have this sheer enjoyment in doing what they do. And that is infectious. There are times when you just need to hear a band who are fun, who make a wondrous noise, Weekend Recovery do that.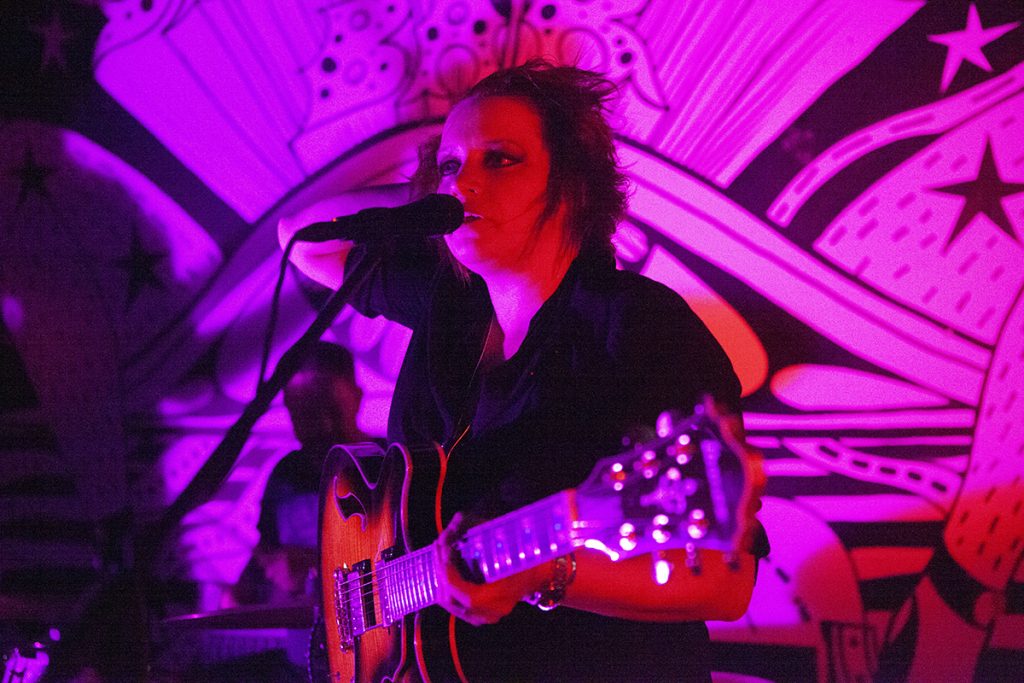 So it's my second time of seeing Kath and The Kicks, and reviewing a band for the second time is hard. The easiest thing to say is 'what I wrote last time I saw them' but that would be lazy (And being a very bad reviewer – Ed). So you have to take the time and opportunity to focus in, the hear beyond that first overall impression.
I am still struck by the impact and power of what they do, but there are some things that I'd not really noticed, or only partially noted, before. The fact that in that alternative rock that 'grinds like fuck' Shaneen's bass really is a key thing – she's funky and grooves on that bass people – and the drumming is way way cool. The fact that Kath's voice is great and that her guitar playing is beyond good, it's way beyond good.
That there is more variety in the songs than I noticed before – yep there's alternative rock (that's on the heavy side) but there's something of a metal thing going on sometimes and something of a heavy heavy noise-y blues-rock going on in one track. This band are very definitely not a 'one trick pony', there's enough variety.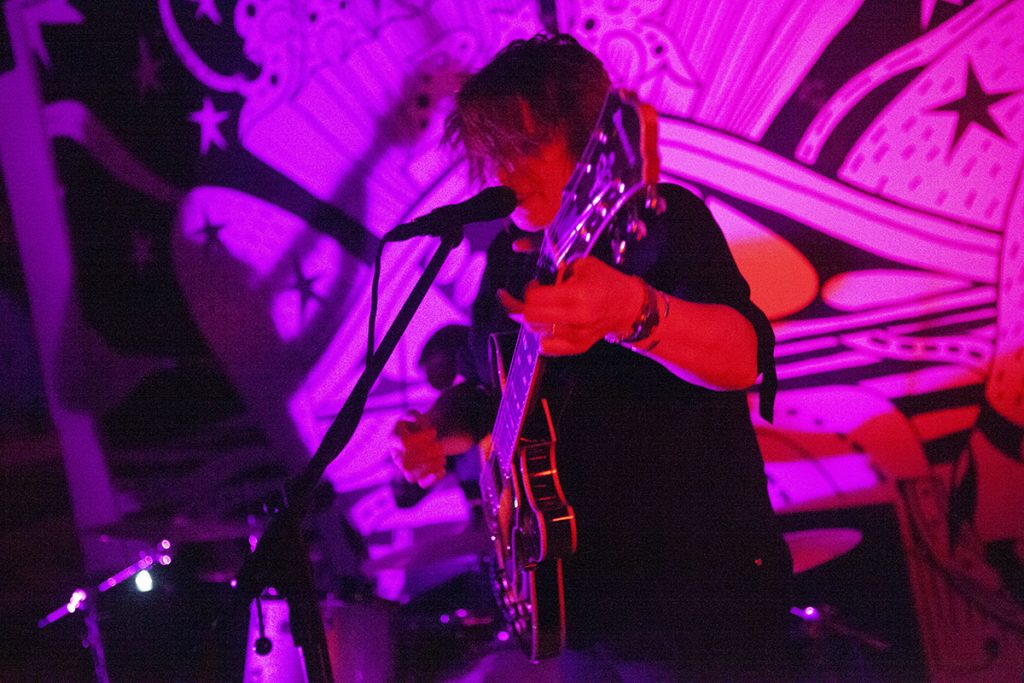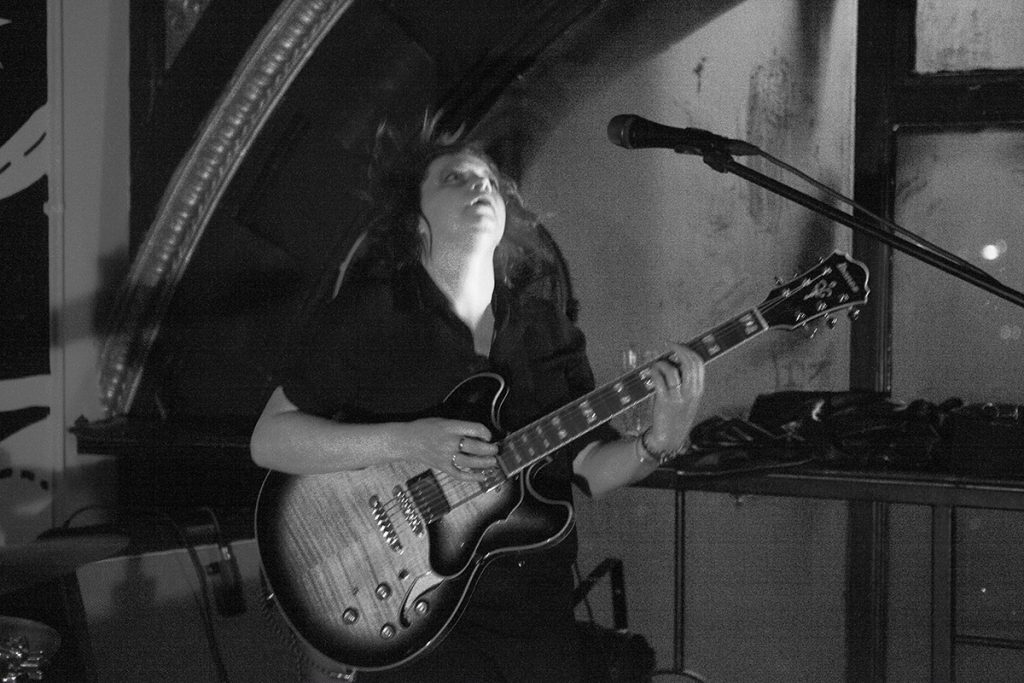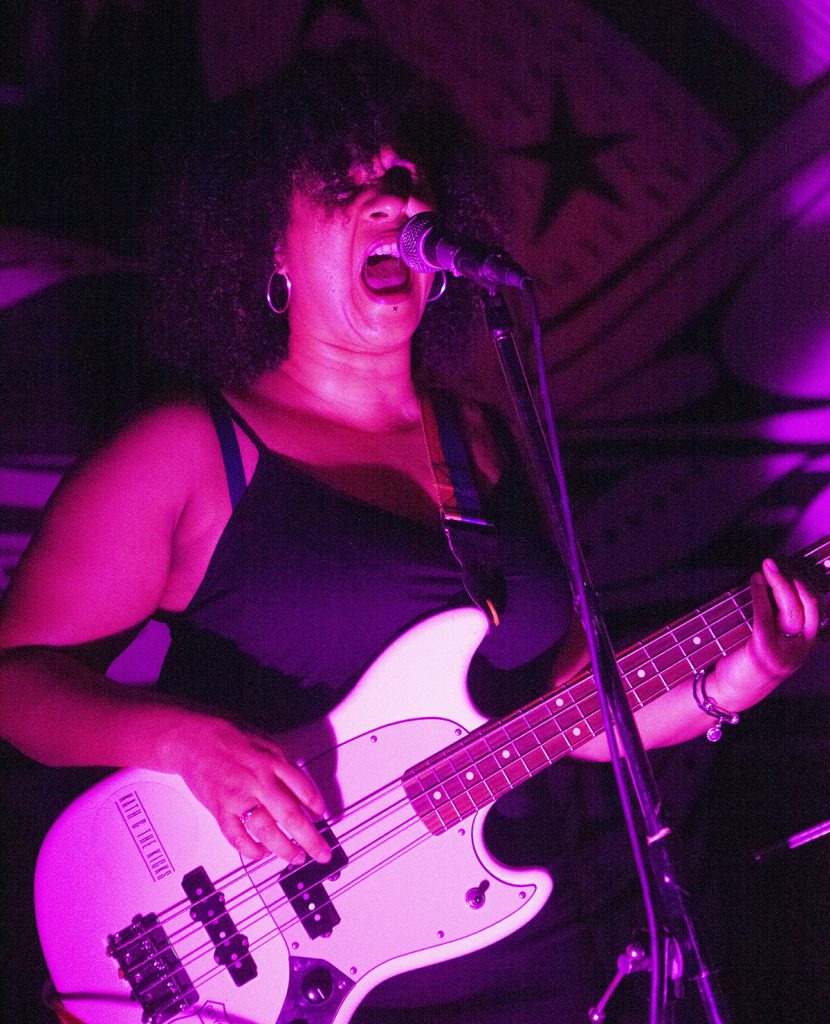 But let's at this point turn to my notes for they sum up what I thought on the night:
'They rock, they rock big fucking time. And it's fun, it huge rollicking fun. And the band are having fun. Kath rips huge way cool sounds from her guitar and throws great shapes. Shaneen on bass twists and grooves, the vibe that comes from her just hits you in the face. She just rocks big time.
They smile, no grin, at each other. The crowd respond to the oh-so-obvious sheer enjoyment the band shows in making this music, it's blast, it's a riot'.
I gush, obviously I gush, but the fact is that I'm now becoming a fan of the band. Their gigs are huge fun, the music is impressive and the vibe is great. You like your rock loud and incredibly well played, go see Kath and The Kicks.