Kid Wave singer, songwriter and guitarist Lea Emmery's story is something of a rock 'n' roll fairy tale.
Lea moves from Sweden to London as a teenager to develop her music; she has a sad and lonely time in the big city. Lea works in a shop. She begins writing songs. A sound engineering course provides access to a studio. Lea produces some demos. She posts them exclusively to Heavenly Recordings, the London-based indie label which discovered Manic Street Preachers, Doves and St Etienne. They promptly sign her. Voila!
Up to that point, Lea has been going under the name Kid Wave, but she doesn't actually have a proper band. No problem! Aussie, Serra Petale teaches drums at Lea's school; she's happy to play. Guitarist Mattias Bhatt is an old friend from back home in Norrköping in Sweden; he agrees to relocate. Bassist Harry Deacon is hired after a demanding selection process. Kid Wave, a recording contract already in the bag, is a genuine band at last, with the perfect gender balance of two-girls-two-boys; a second Abba (of sorts). Being a rock 'n' rock fairly tale, naturally a single and an EP appear, followed by a stunning debut album – 'Wonderlust '- which is recorded at Stockport's Eve Studios in November last year and released this June.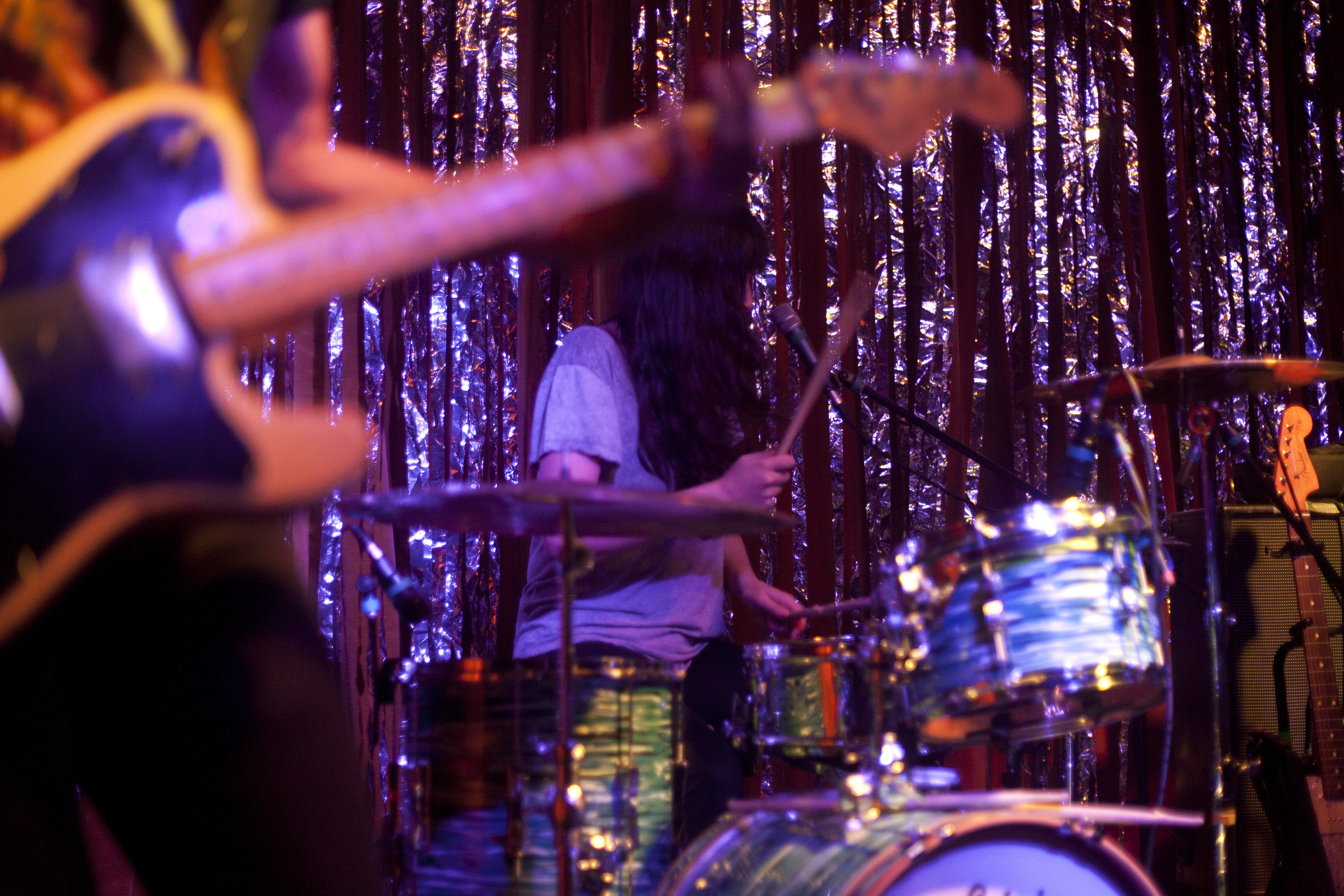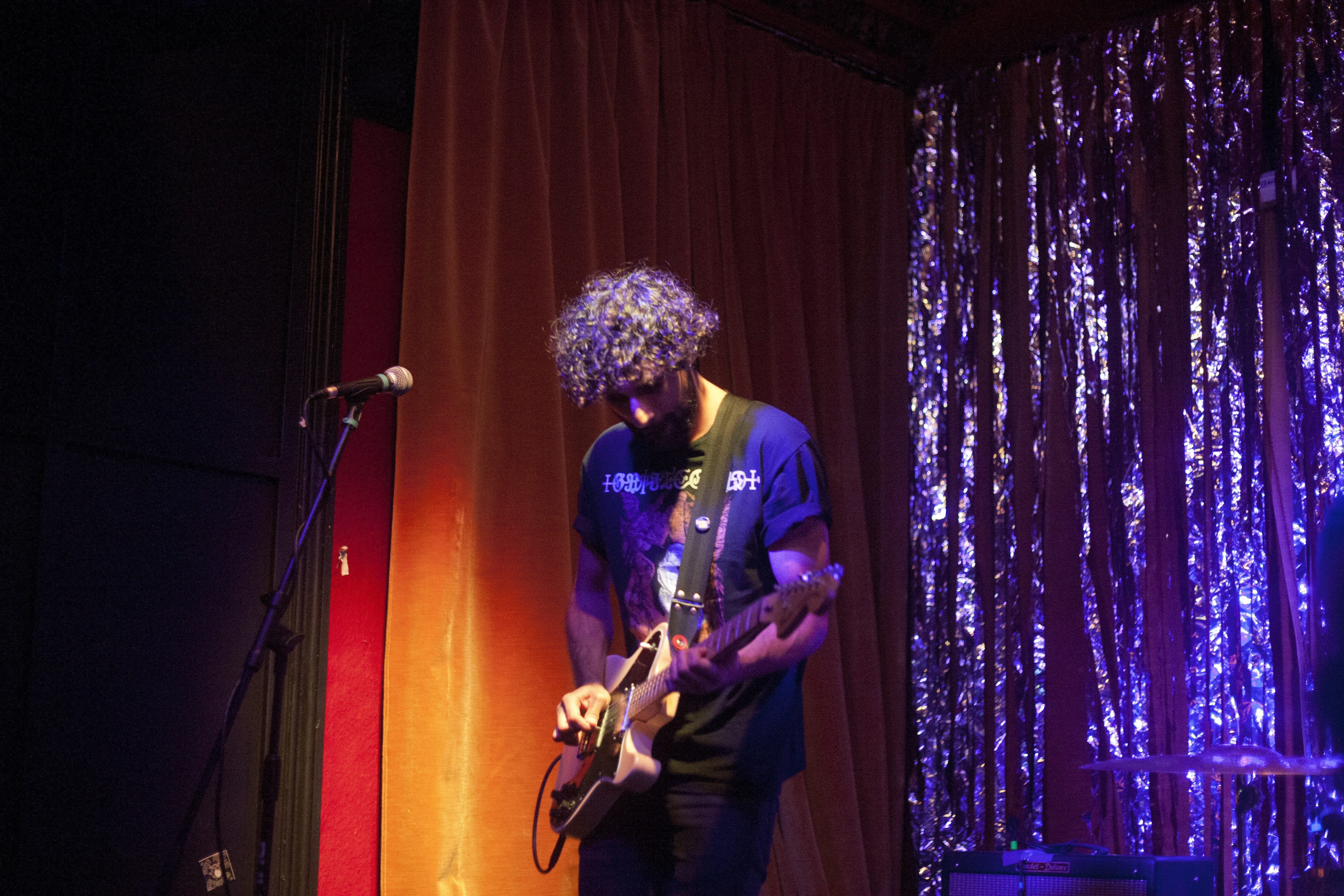 Now, Gullivers Alternative Music Pub in Manchester's trendy Northern Quarter is the latest venue in a promotional tour that also included Sheffield's Tramlines festival. Gullivers is a homely venue for rock music with its tidy upstairs room. The city shouldn't feel too unfamiliar either, at least for Lea and Mattias, as Norrköping, with its textile industry, is known as 'Sweden's Manchester'.
As for 'Wonderlust', the album provides a nice blend of rock songs to showcase the band's highly-professional skills, balanced with heartfelt ballads to highlight Lea's breathy vocals. On stage the songs' strong melodies allow the band all the scope they need to express themselves without losing each tune's clearly-defined individuality in the process; loud they might be, sometimes very loud, but they're definitely never cacophonous.
Kid Wave start with the blues rock of 'Baby Tiger' before going straight into stand-out track 'Honey', with its crowd-pleasing chorus of 'Go honey'. This song encapsulates the daydreaming escapism that is an overriding theme of 'Wonderlust'. "Some say dreaming is a waste of time," sings Lea, "I've got nothing else in my life."
But it also highlights what has been termed the song-writer's abstract expressionist lyrics. I'm not sure about that. I think something might have been lost in translation. Honey, for instance, has the memorable couplet; "Driving down on the 45/and in only seconds time." This really works as part of the song, but what's that '45' about? Surely, it can't be the A45 around Northampton? No disrespect, but the A45 is not Route 66.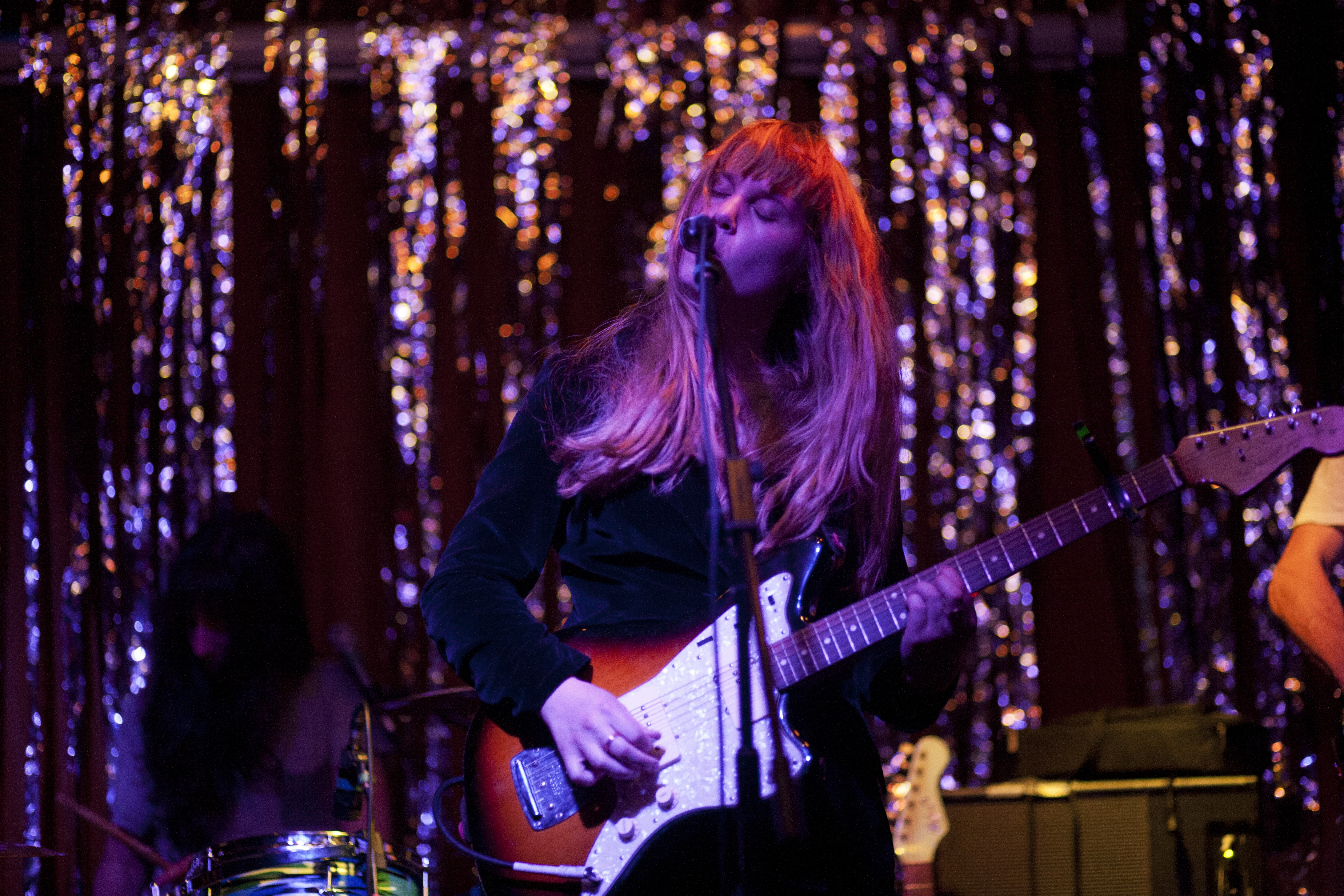 Similarly with title track 'Wonderlust' (a song all about escaping from a stifling situation) is 'wanderlust' actually the word they were looking for? OK so, Sophie Ellis-Bextor released a highly-successful album with the name 'Wanderlust' only last year, but the word 'wonderlust' is no substitute; if nothing else because it's something of a contradiction in terms. 'Wonder' tends to be a word belonging to the realms of angels, whereas 'lust' is usually associated with something more down below…
Fortunately, music itself is a universal language that appeals straight to the emotions. And if Lea's command of English might occasionally be a little shaky, her musical sense is very strong.
What's more, while still only in her early 20s, Lea's not short of hard-earned life-affirming wisdom. Back on the Gullivers stage, 'Honey' is followed by 'Gloom', which is anything but gloomy. Here, depression is described as merely one side of the light-and-shade of human emotion: "Some days we dance and some days we don't/Some days we're broken and some days we're whole/Some days we shine and some days we don't." The song brings to mind Mark Knopfler's 'Why Worry' on Dire Straits' Brothers in Arms album: "Why worry, there should be laughter after pain/There should be sunshine after rain/These things have always been the same."
This is followed by 'Best Friend' and I''m Trying to Break Your Heart', songs that highlight Lea's lightning-quick change of tone, from sweet to sour. One moment, she's the smiling girl-next-door, Olivia Newton-John in Grease, before she changes without apology into the leather-clad aloofness of the Velvet Underground's Nico.
Then we're into the dreaminess of 'Sway' – and we're being pulled all over the place here, with this song about a young girl moving like a boxer out of the way of life's brickbats. Then we're into Lea's first recorded song, the hard rocking 'All I Want', with its apt lyrics: "Then you know I'm kicking off now." And they were, and we were.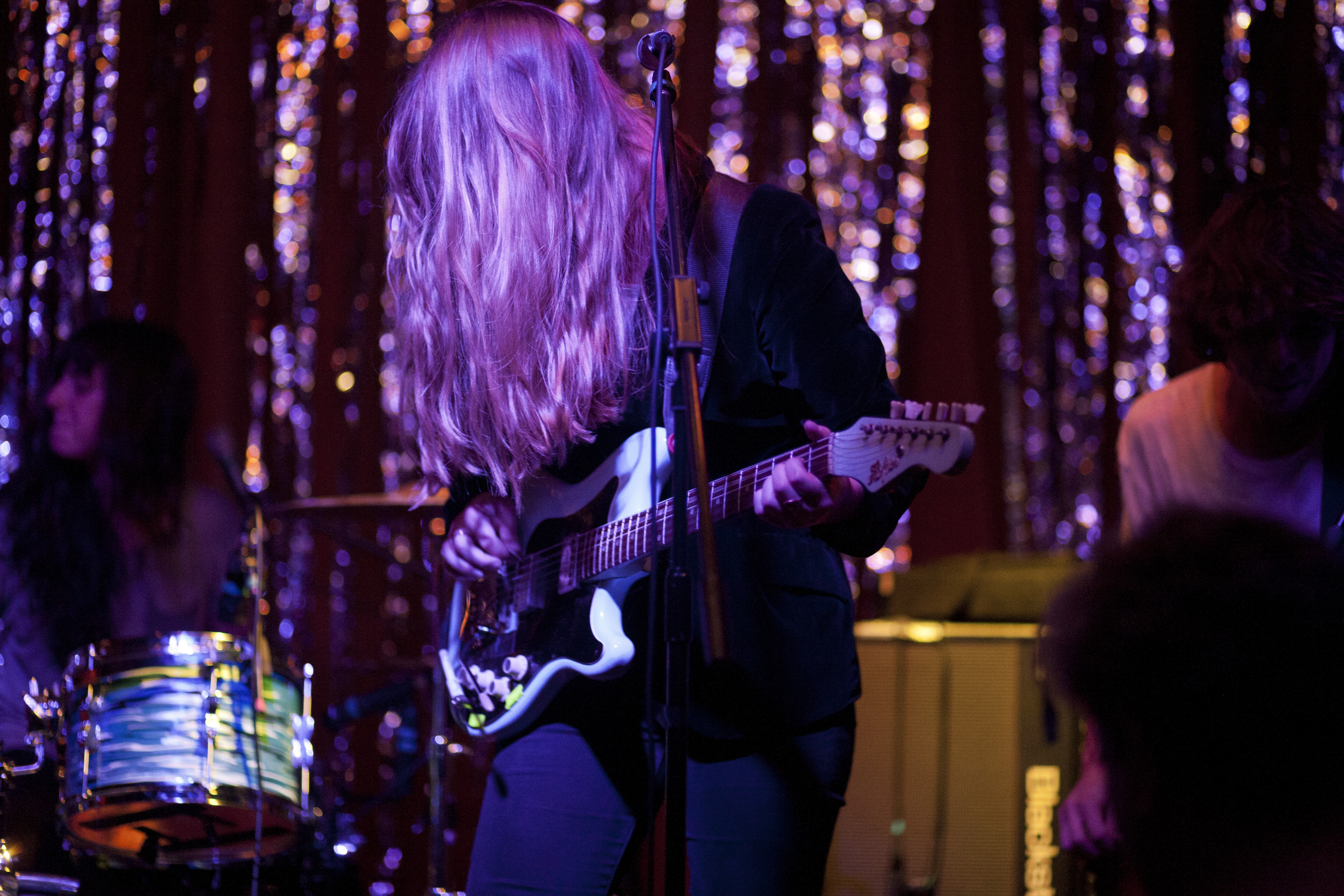 A member of the audience shouts out a request for 'Walk on Fire'. "How convenient!" Lea replies, as that's scheduled as the next number. Appropriate, too, in that Lea is on record as calling it "probably the most emotionally powerful song on the album," an unflinching call to rise above …who knows what, but possibly the pain of heartbreak.
Finally, we're into the grand finale of title track 'Wonderlust', with the band in full flow now and having a great time. Pity it has to end, but Lea tells us that Kid Wave will be back in Manchester as part of another headline tour before Christmas: "Come and celebrate Christmas with us," she says. With all the tinsel decorating the back of today's stage, you'd be forgiven for thinking it was already Christmas!