The Parish was packed, sold out packed, stuck in the position you managed to find near the stage packed, impossible to even scrawl notes packed (in my case) for Canadian band Monster Truck. Before getting the review invite Monster Truck were a band I'd never even heard of, one listen to some of their stuff and I was very much up for it. And apparently this was the only sold out date on this tour by the band, so that's one up for Yorkshire right there.
Before I go on, I go to heavy rock and metal gigs for fun but I've never actually reviewed one, so two bands that were completely new to me was probably not the best choice for my first heavy rock review. Still life is about challenges (as one of my friends usefully reminded me), so let's get into the review.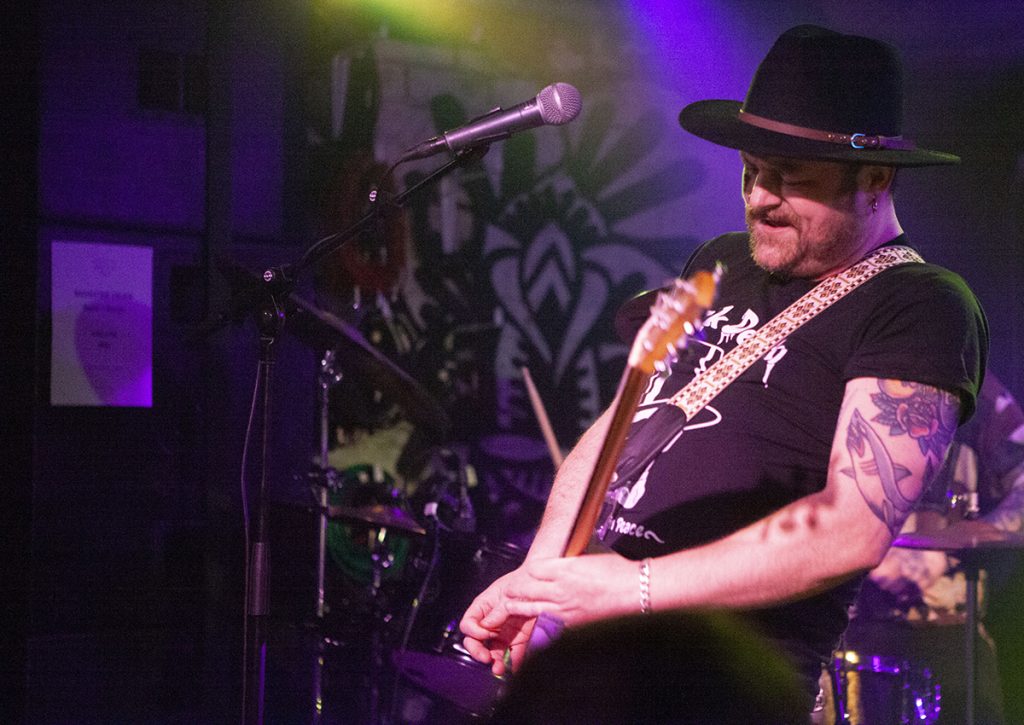 Support was provided by Sheffield band Pink Cigs. Rather restricted to a small strip of stage by Monster Truck's equipment they played a great set of what I'd call 'classic heavy rock' – although they describe what they do as 'fuzzy' rock 'n' roll. And yep, some of what they do is in that NWoBHM vein, they're from Sheffield after all.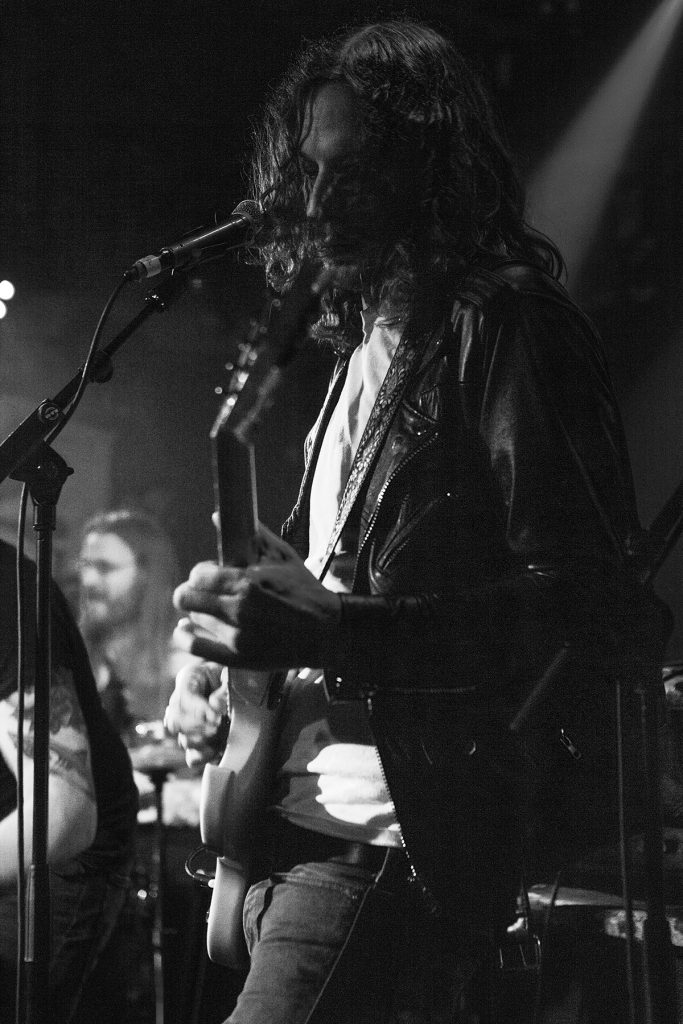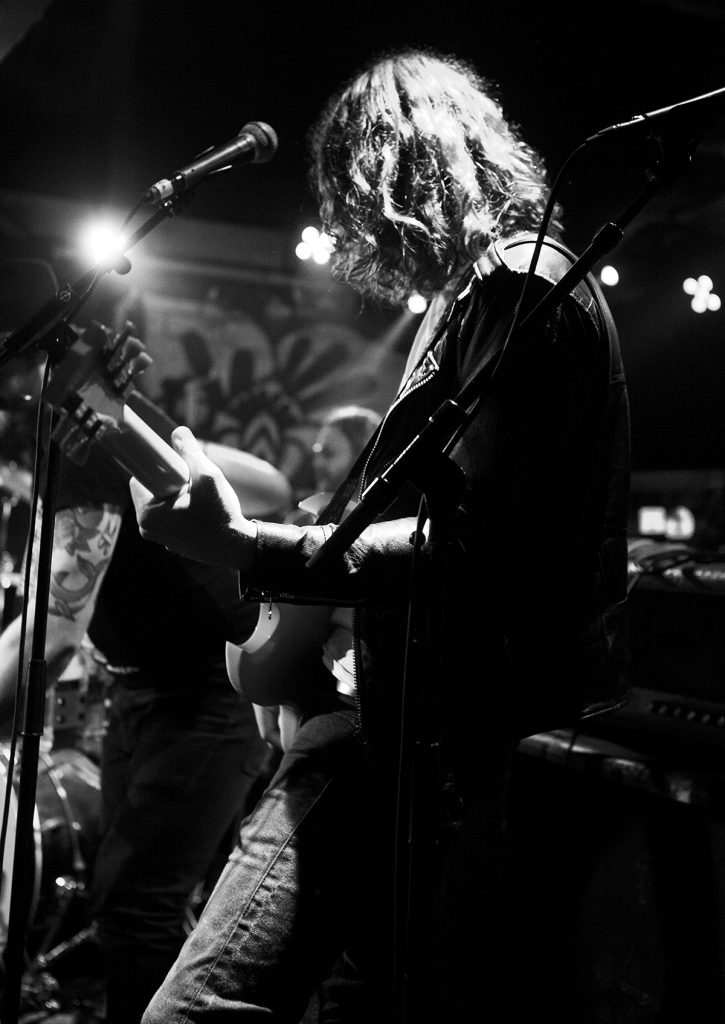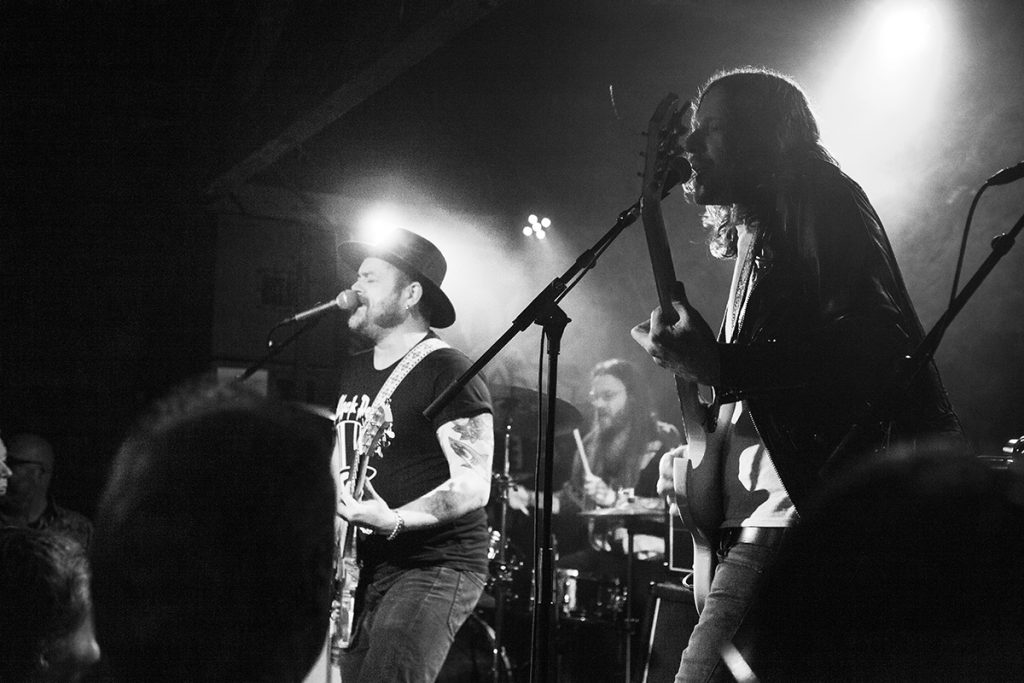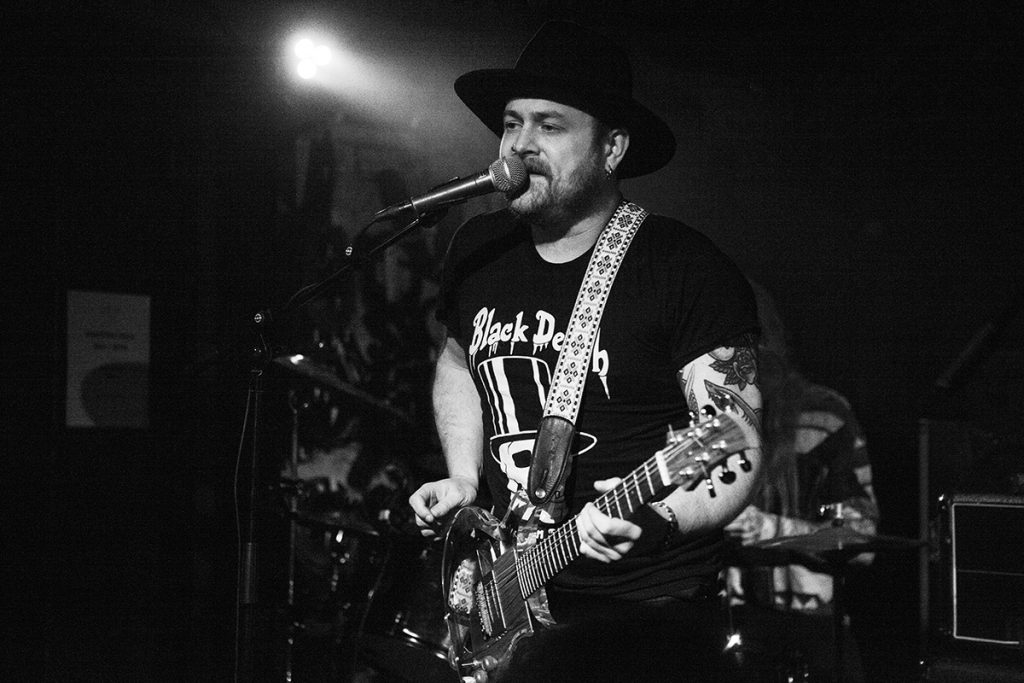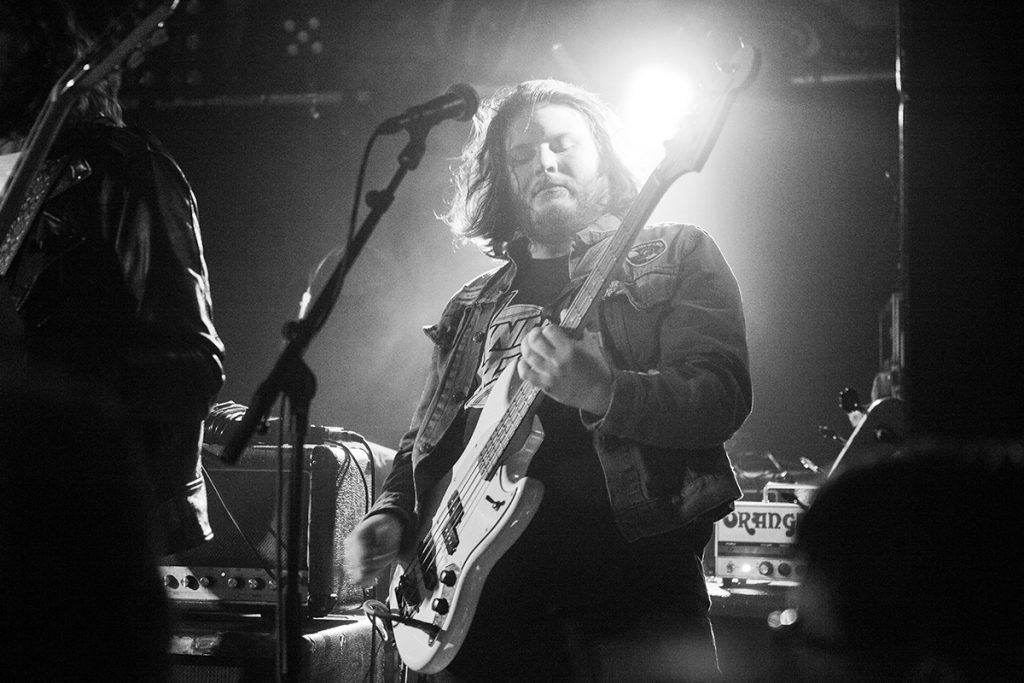 Although some of their songs sounded a bit samey, they do this swapping of lead vocals thing which really keeps up the interest. I especially loved a song called – I think 'Nightstalker'. The band can play, OK, they really know their stuff. Both guitarists have different styles which again really keeps the attention. And as is usual with me I really liked the drumming.
As it's my first time in seeing them the standard 'I'd like to see them again' applies but I really liked what Pink Cigs do.
And now to the main attraction. In the gap between bands The Parish got more packed, if that was possible. There was a buzz, a buzz you could feel.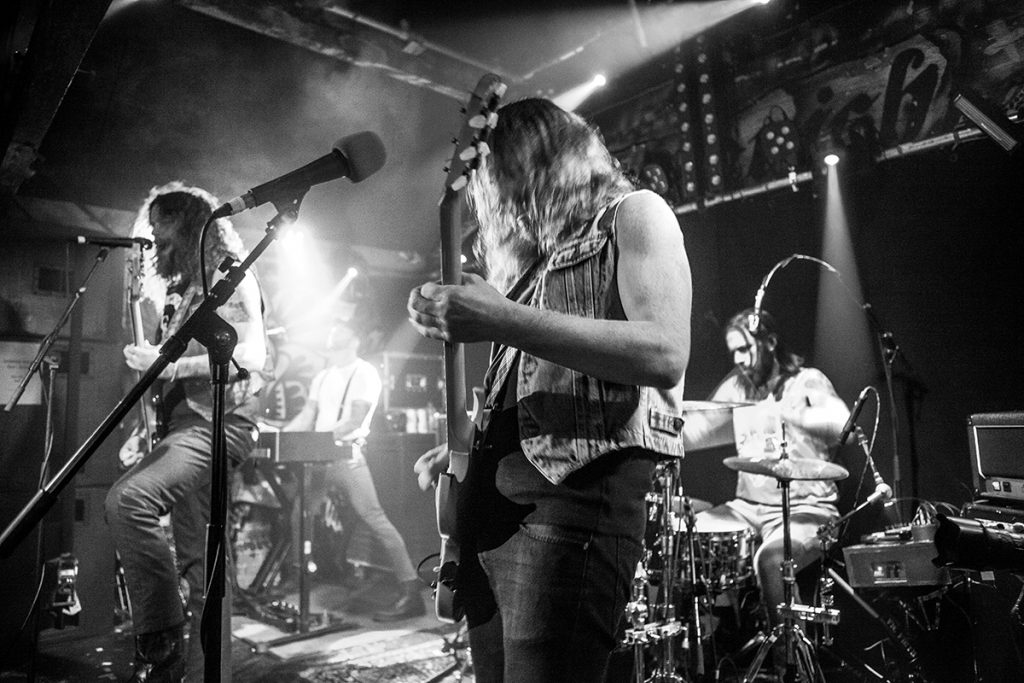 As Monster Truck took the stage, the crowd was already singing, I began to wonder exactly what I had let myself in for. What I had let myself in for was a hugely long set of rock. Monster Truck do that 'classic rock' thing of having a keyboard player, doing that classic rock organ but what they do isn't restricted at all – if it has the word rock in it, they do, and they do it incredibly well. They do classic heavy rock, southern rock, country rock, rock anthems, almost metal-ish stuff. About the only things with rock in them they don't do are alt-rock and punk rock. The variety is breath-taking.
The playing and the vocals are way way good. Jon, an imposing stage presence, plays cool bass and sings with a great voice; Jer lays down some wonderful guitar in all sorts of styles, his slow blues playing is amazing; Brandon rocks the keys and Steve plays some really great and inventive drumming.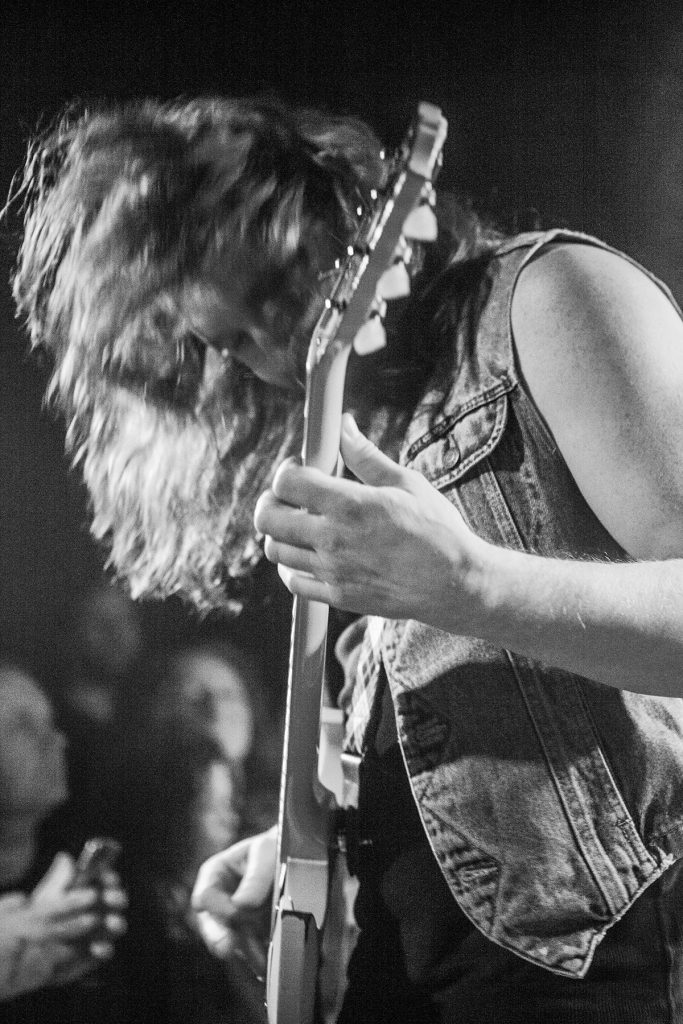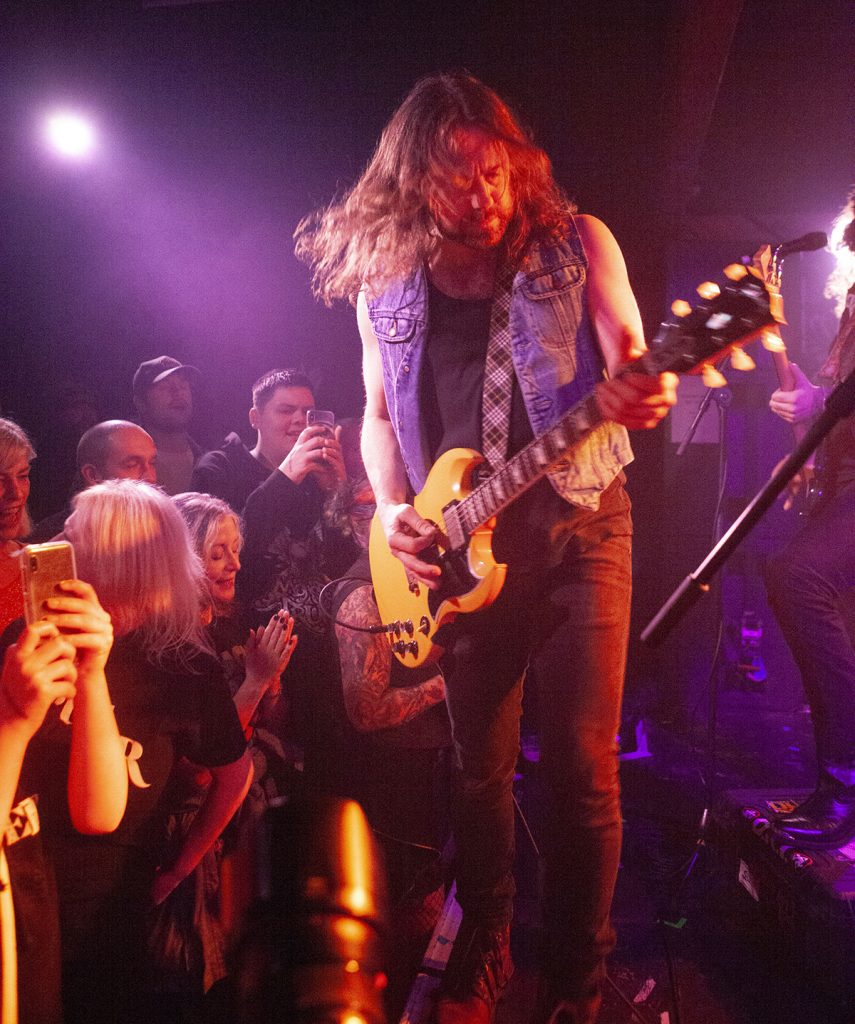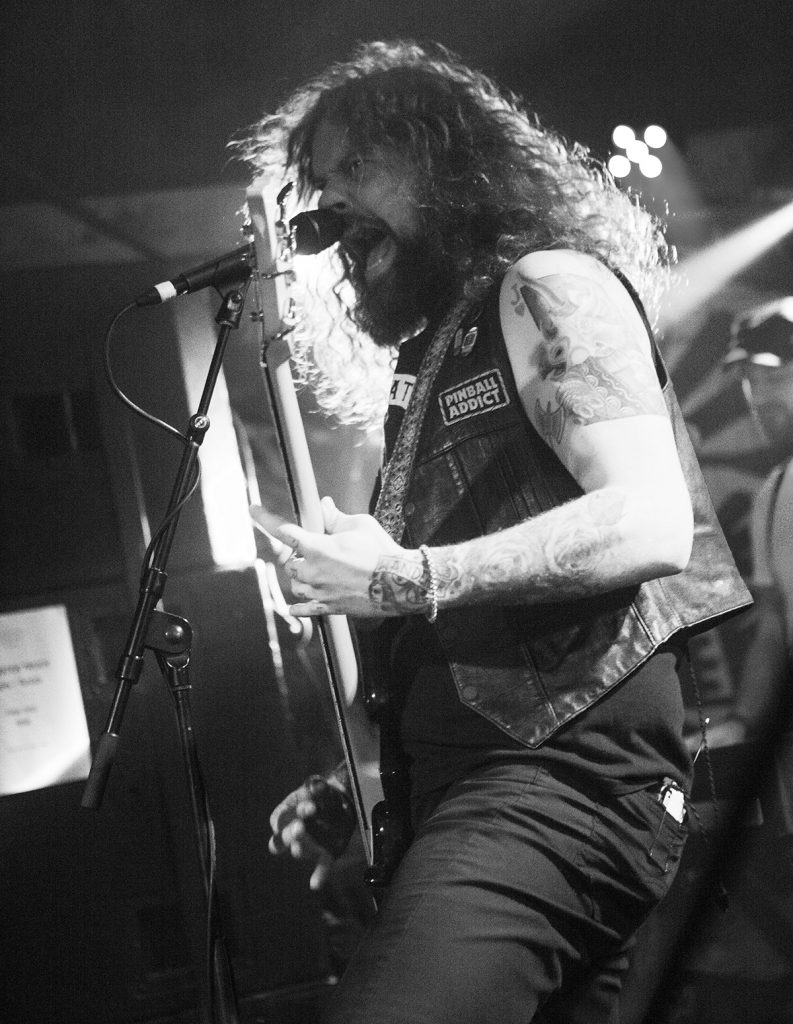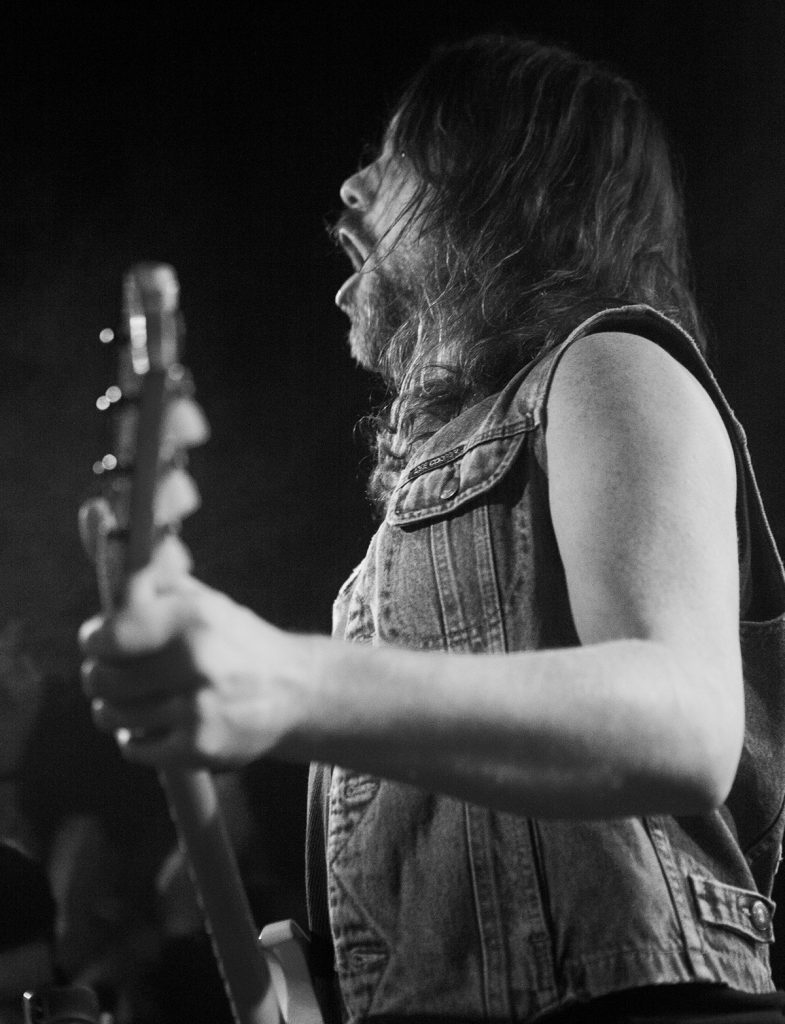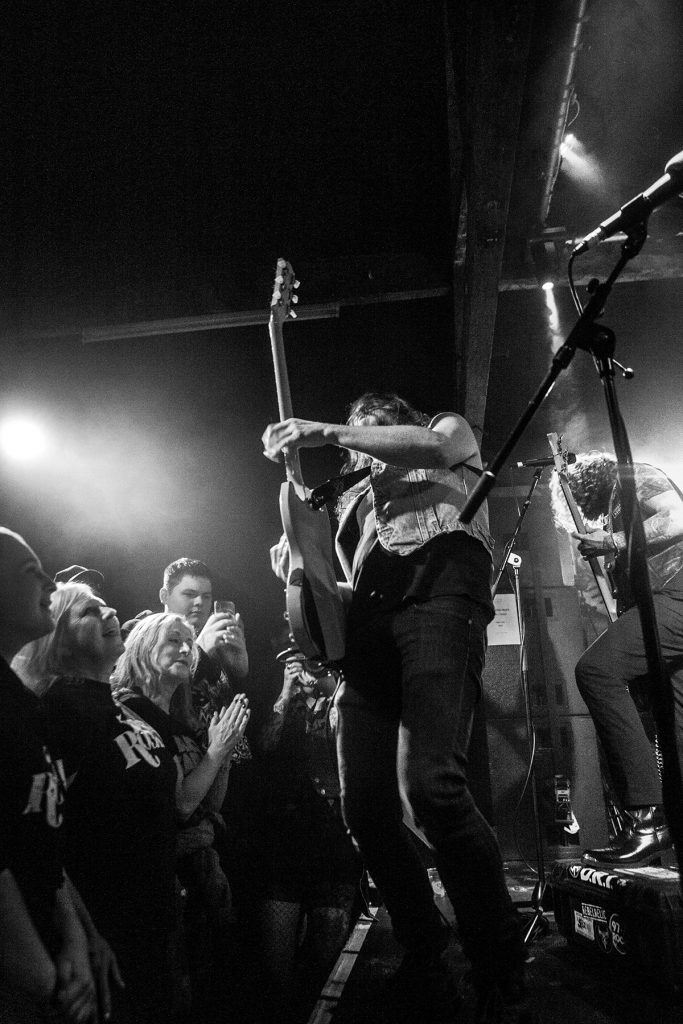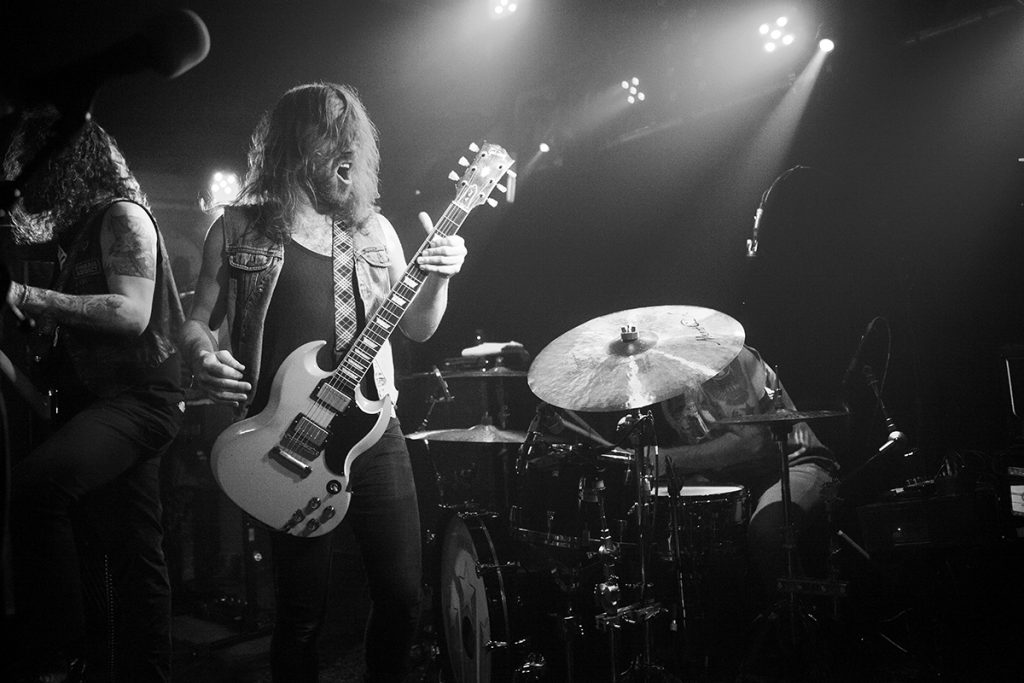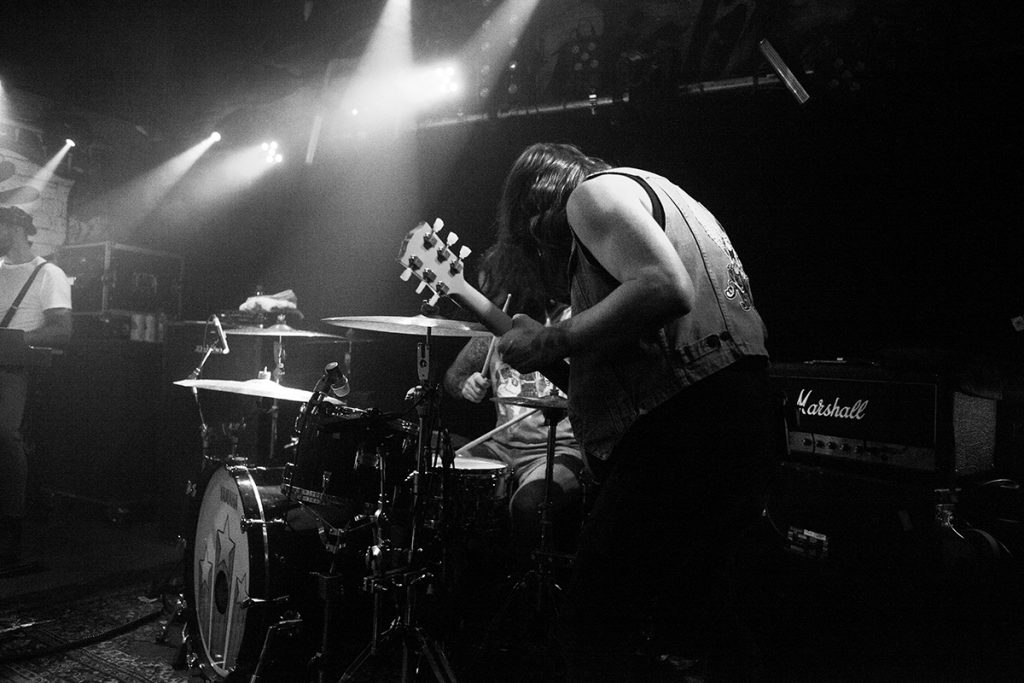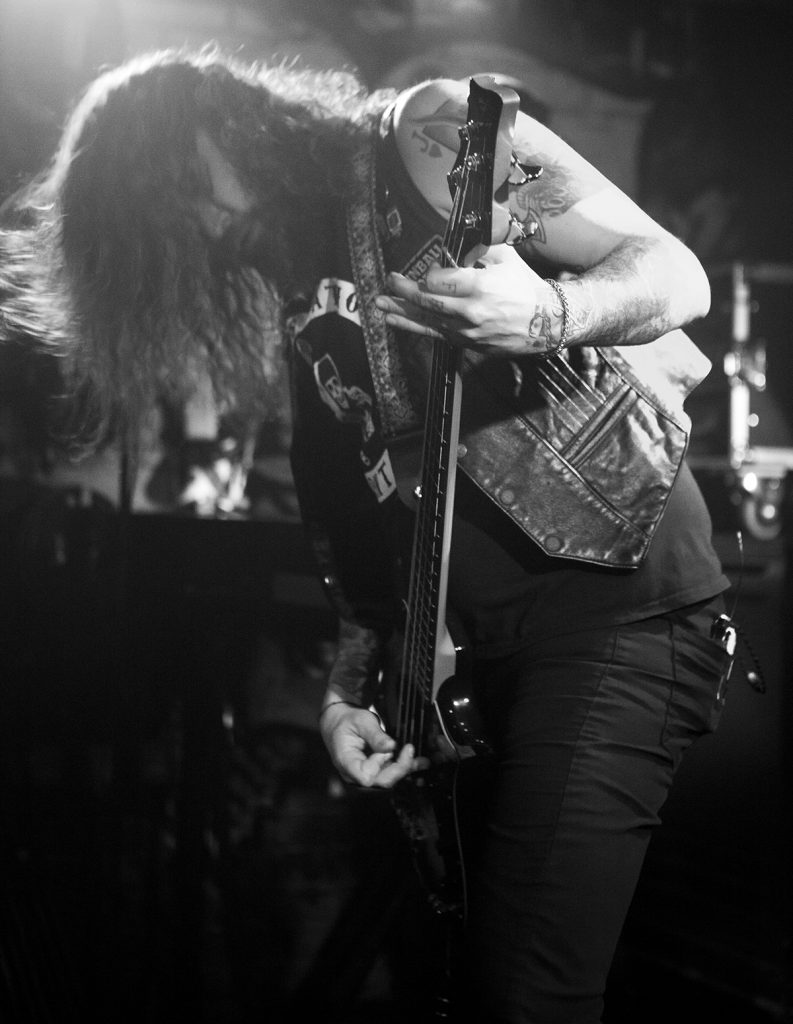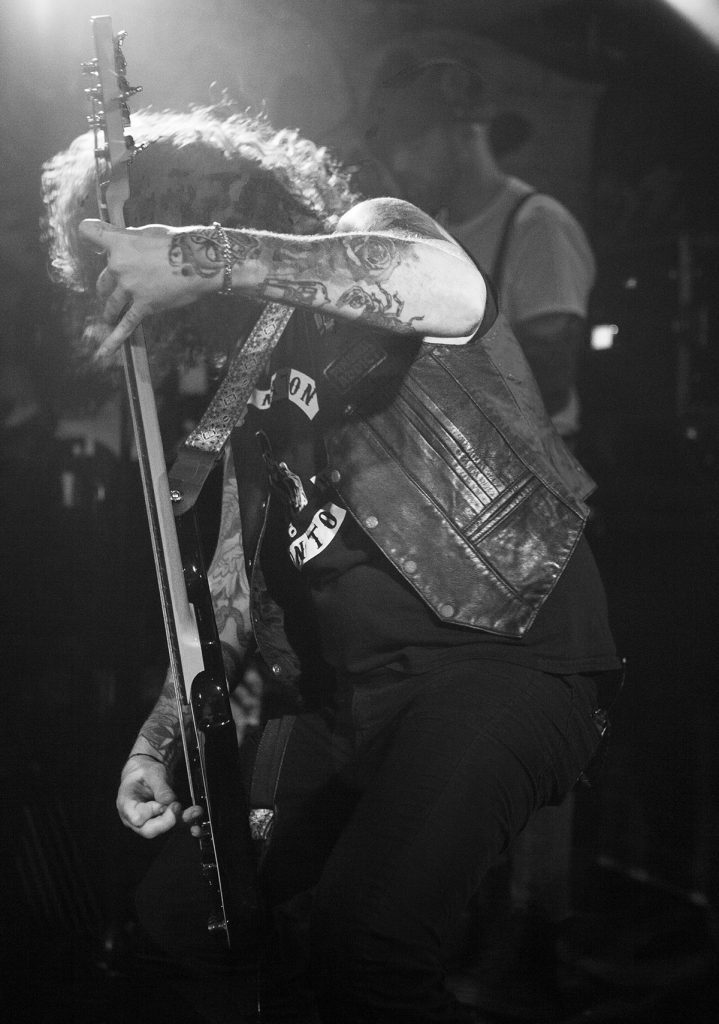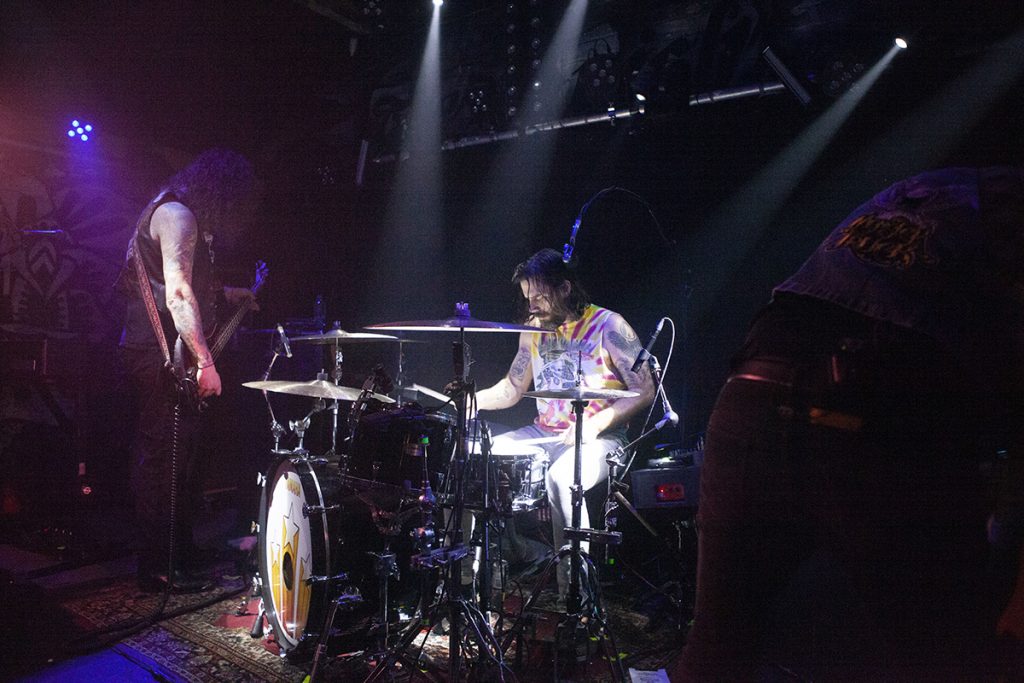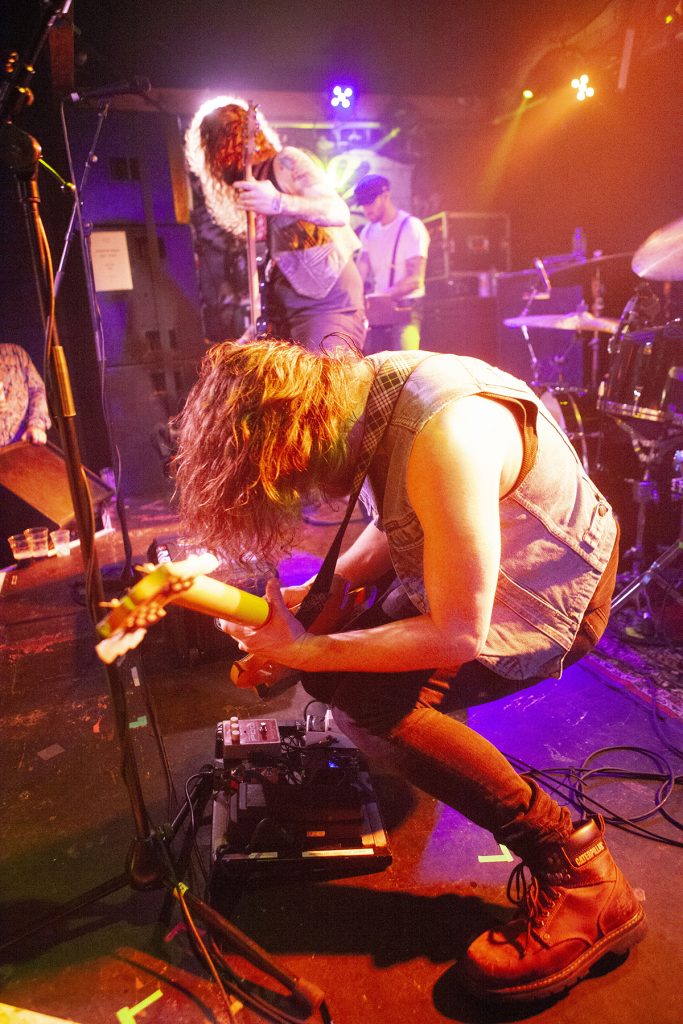 Their music sounds like stuff you've heard before and loved, and at the same time new. They may be influenced by some classic rock bands but the mix and the influences of the more up to date come through to make it fresh. And at the end of the day what they do is great good time, leave you with a huge grin on your face rock music, do you honestly need anything else. I didn't, and nor did anyone else in the packed Parish.
And visually Monster Truck do a show, they fling themselves around the stage, Jer rushes to the stage edge, while Jon doesn't need to do much, he's such a dominanting figure, but even he throws shapes.
Look people, if you're a fan of good time classic rock go see Monster Truck if you get the chance.
All photos on this page © Frank Roper Photography