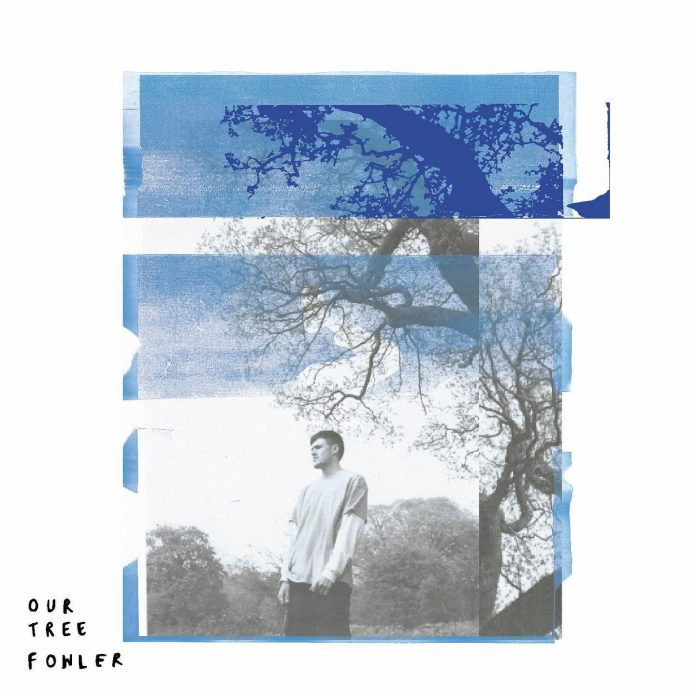 Fowler's latest release is a lovely thing, a rather beautiful thing with voice and piano. It's a sparse piano. At first There are other sounds there but they feature as washes as the track builds – first some beats then more layers of synth. And as the track builds Fowler's voice gets stronger, this is just right. That build is a fabulous thing, especially bearing in mind that this song is almost 5 minutes long.
I can imagine that there may be some people who say 'almost 5 minutes, isn't that a bit long, isn't there a risk that this song could get repetitive?'. The simple answer is no this song deserves that length, it isn't repetitive, it changes. There are more sounds then less sounds, changes in mood and feel. The music as well as the words tell the story.
And that voice is up front, and he has a lovely voice, a voice that simply sings the words without any vocal gymnastics, but is full of feel. And the words are great, really great.
I've said this before, and will no doubt say it again, but there are times when you just need a beautiful song with great words, a 'simple' arrangement and sang in a wonderful way. This track delivers that.
The info
Fowler is an up and coming singer/songwriter, with a raw, natural tone to his music. He currently studies at Leeds College of music on the songwriting course and has had songs broadcast on the radio through BBC Introducing. His debut album 'Crossroads' is available to stream and download on all platforms
Fowler on Facebook: https://www.facebook.com/fowlermusicpage/
Upcoming gigs
Fowler + Friends
Thursday, 5 December 2019 from 19:30-22:30
Royal Park Pub & Cellars, 39 Queens Road, LS6 1NY Leeds
Tickets: https://www.seetickets.com/event/fowler/royal-park-cellars/1462903?fbclid=IwAR21Y8EEG5Vas0Zp2K626p6YkkD_BSTgVS5t7wjQLiOzzKyloeQDZqkXBVE
with support from Mollie Coddled – Hailing from the North, Mollie Coddled is a solo lofi/ dream pop guitarist and singer from York. Being heavily influenced by the bedroom pop scene, Mollie records and produces all of her songs in her bedroom, making her music feel more intimate.
And additional supports