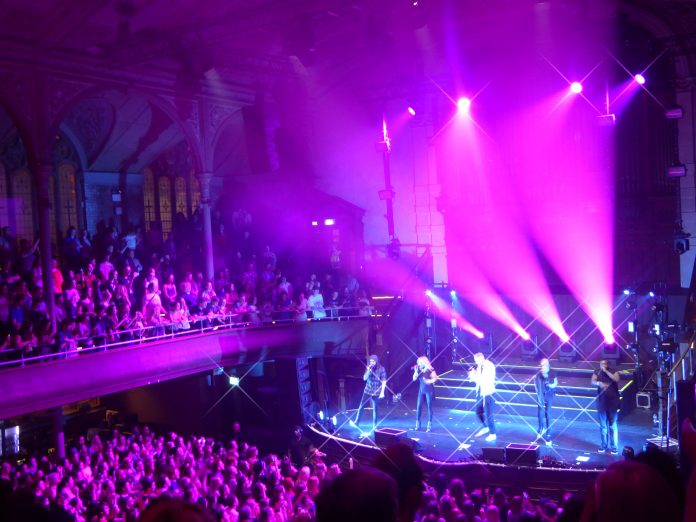 Firstly, I should admit that until two days ago this two-time Grammy award winning, multi-platinum selling a capella group had completely escaped my attention. Secondly, my knowledge of a capella groups extends to 1980's pop sensations The Flying Pickets and that's about it. So, it was with some trepidation that I set off to watch Pentatonix – or PTX as their fans affectionately refer to them.
The Albert Hall is a truly impressive venue, with its concert hall framed elegantly with huge stained glass windows. I've seen many bands play here — from Interpol to Father John Misty to the frankly terrifying Die Antwoord and it's safe to say that the Albert Hall makes any gig feel special and intimate despite its 2000 capacity. Tonight the sold out venue is packed with excited fans well before the support act takes to the stage. It's a mixed crowd ranging from very young children and their parents to teenagers and upwards. It's clear that Pentatonix have a diverse fanbase, later in the evening I spoke with members of a church group who were well into their 60's and the LGBT community was also loudly represented.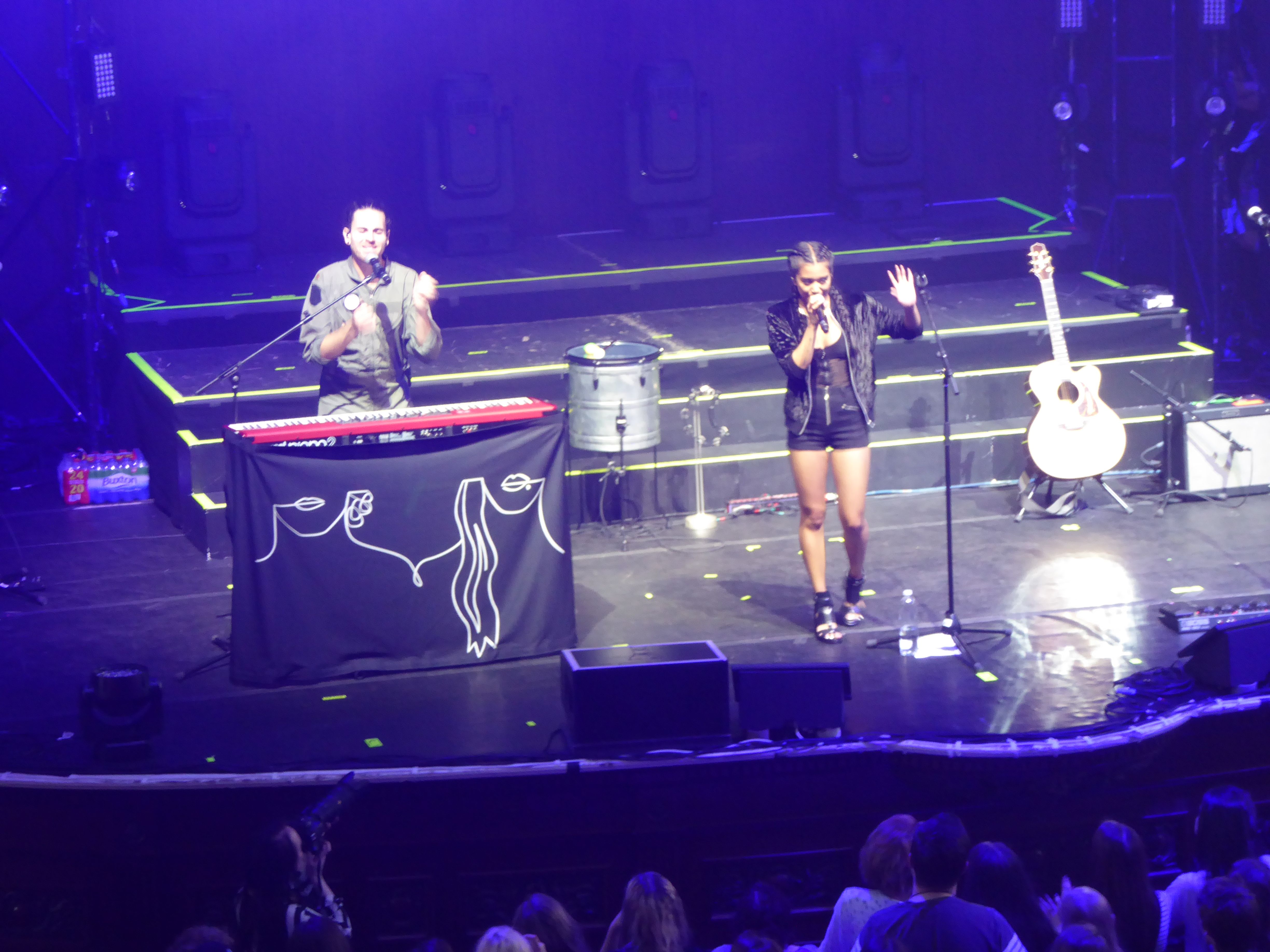 Support comes from Us The Duo, husband and wife Michael and Carissa Alvarado. The pair showcase their musical talents, alternating between vocals and beatboxing, playing keyboard, bass and guitar and various percussion instruments; if the audience's reaction is anything to go by, it's a winning combination. The duo work through a number of covers including Adele's 'Hello' and Johnny Cash's 'Hold Me til the Morning Comes' – the latter, in particular, appreciated by some of the older members of the crowd. Before they perform an original composition, 'No Matter Where You Are', Carissa excitedly informed us that the song lyrics are their wedding vows sang by the pair on their wedding day. Engaging and bubbly, the couple managed to hold the audience's attention throughout the whole performance, often rare for a support act. The audience erupted into a huge singalong when Rhianna's 'We Found Love' was covered and the happy couple exited the stage to rapturous applause.
A combination of rare Manchester sunshine and those huge stained glass windows led to extremely high temperatures inside the building. Bar staff were despatched with water into the mostly drink-free crowd. Despite the fact I'd never heard of them, it was clear that Pentatonix have a large and enthusiastic following. The five vocalists who make up Pentatonix are Avi Kaplan, Scott Hoying, Kirstin Maldonado, Avi Kaplan and Kevein Olusola. Hailing from Texas, the group were winners of 'The Sing Off' an American television a cappella singing competition in 2011 and have gone from strength to strength since. They are currently in the middle of a world tour which finishes in November in their home state.
The heat didn't appear to be affecting anybody's energy levels or ability to scream prior to them taking the stage. A chant of 'PTX! PTX! PTX!' gradually grew louder and louder until the five piece made their entrance, launching straight into 'Cracked' which had a soulful, gospel feel to it complete with hand clapping.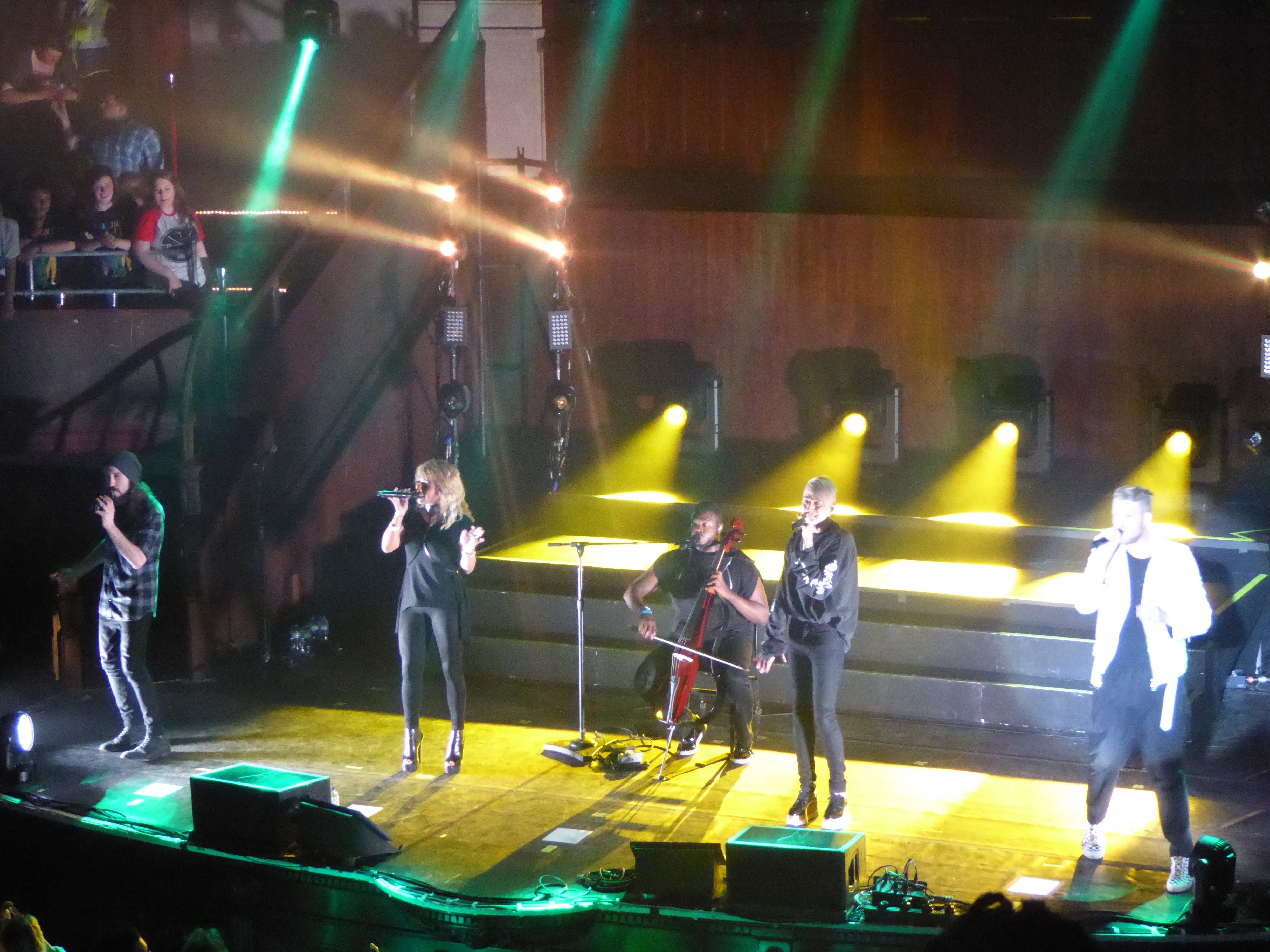 The cover of OMI's 'Cheerleader' was another big hit with the audience. At times it was a struggle to hear the band's vocals above the many a capella wannabes in the crowd. Admittedly, it was difficult to refrain from attempting some harmonies or, at the very least, singing along. As a result there were many good natured sing offs and members of the audience seemingly attempting to recreate their own versions of Pentatonix. The acoustics of the Albert Hall, once a chapel, is perfect for a cappella. On some of the quieter numbers, the harmonies and blend of voices work perfectly whereas, unfortunately, this is lost during some of the more upbeat numbers, mainly due to the audience reaction drowning the sound out.
Us The Duo made another appearance when they were invited to collaborate on 'If I Ever Fall in Love', their vocals adding another dimension to the song. Demonstrating the versatility of the group, Olusola took to the stage alone to play a Bach number. The electric cello is accompanied with beat boxing for this number, a technique he refers to as 'cello boxing' and, for me, this is one of the highlights although I sense tonight's audience prefer the more upbeat numbers. Pentatonix interact with their fans throughout – acknowledging two audience member's birthdays and inviting another five fans onto the stage to sing 'Misbehavin' which works surprisingly well. Things really step up a gear when Maldonado steps forward to take the lead vocal on another original composition called 'Water'. With her vocal range and ability to convey genuine emotion, I would suggest that she is an underused member of the group.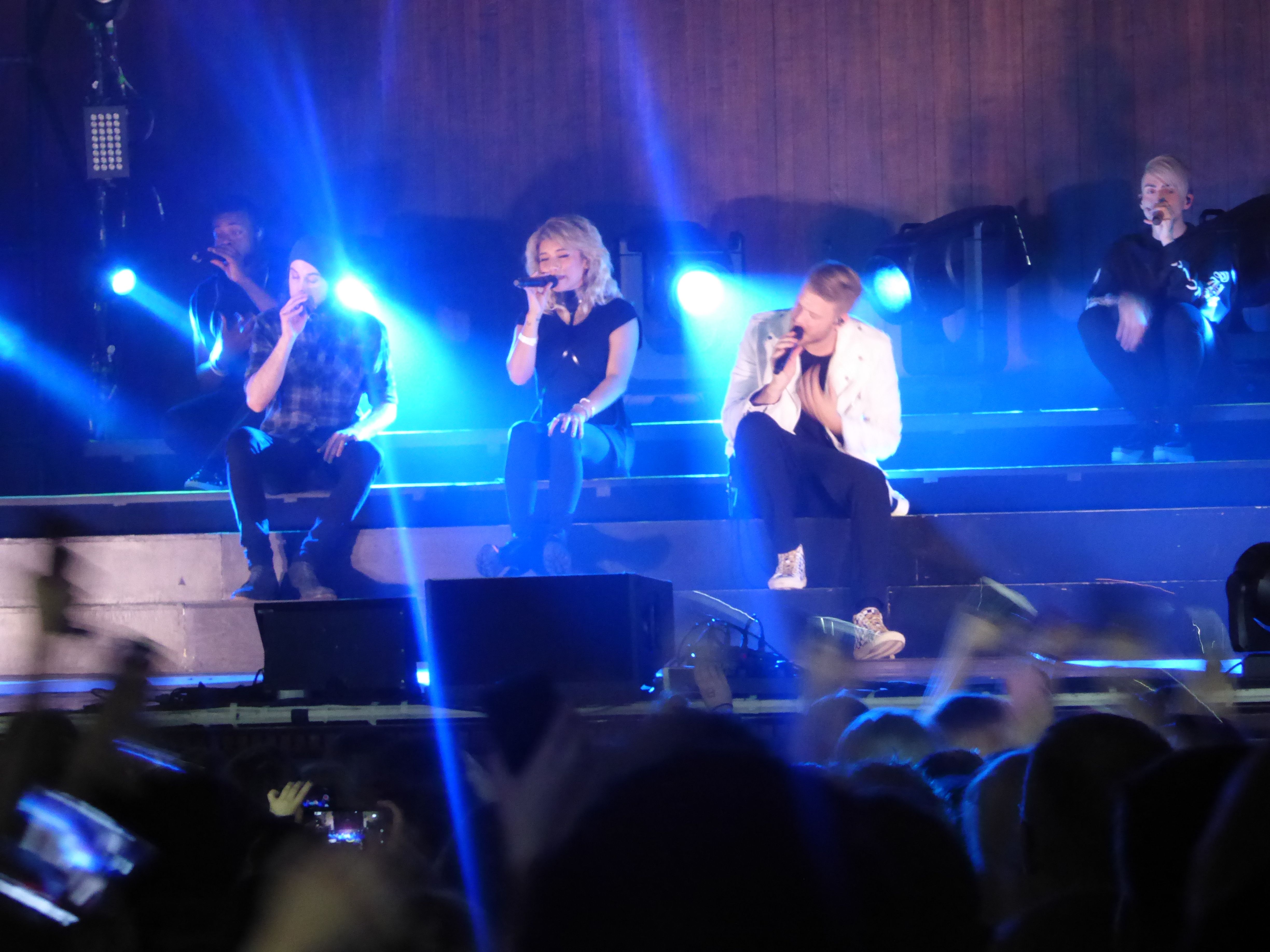 Social media clearly plays a massive part in maintaining Pentatonix's connection with their fans, their Youtube channel has over 10.5 million subscribers which has been significant in contributing to their success. There are numerous references to their Twitter accounts and Snapchat and selfies are taken whilst performing with their fans. This whiff of insincerity begins to irritate me after a while. Or maybe I'm just old fashioned and out of touch. There's no denying, however, that Pentatonix are a talented bunch and it's clear that their fans adore them. They have obvious cross-generational appeal and it was good to witness families out watching a gig together. Theirs is certainly different to a lot of music in the charts; it will be interesting to see if interest in them can be sustained or whether the novelty will wear off once the next band with a gimmick comes along.