It's my first visit to The Lantern, something which is a pity because I've missed out on some storming gigs there, and it's a cool place – good sound, seemed friendly, good vibe in the room that sort thing. If you're within gig travelling distance of Halifax I'd recommend checking it out. For different reasons I was pretty hyped up about seeing these bands so I was pretty excited as I made my way to the venue.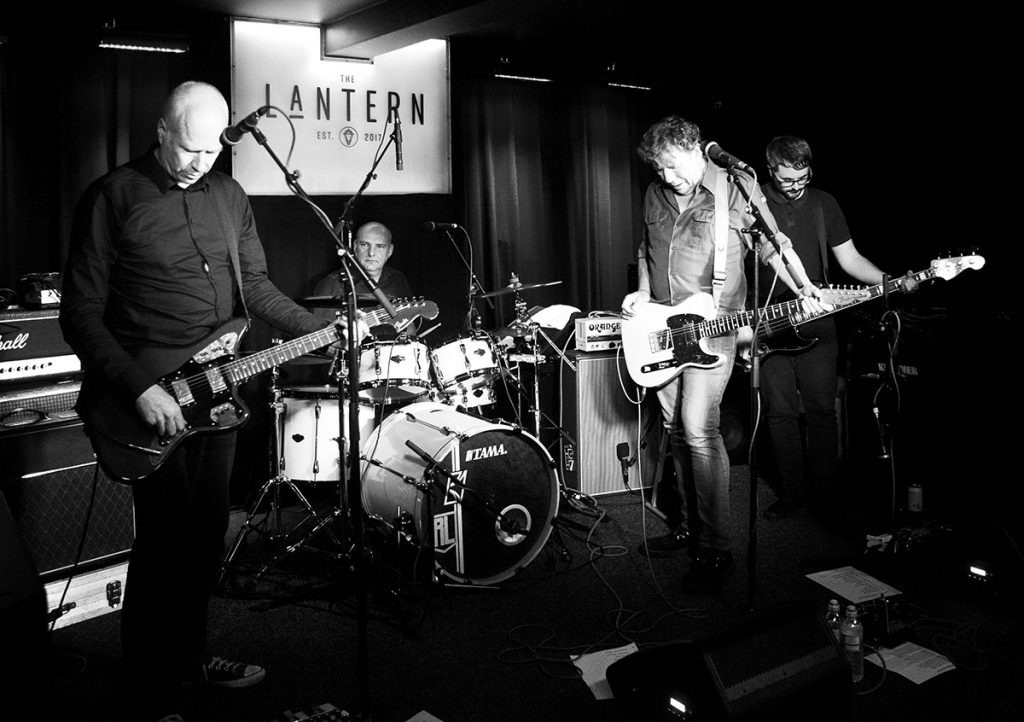 I've reviewed plenty of releases by Klammer but this was the first time I'd actually seen them live. I love that dark gothy post-punk thing they do.
The band are two tracks in and it's as dark as fuck, darker somehow than the recorded material, it's heavier too. At this point, for some strange reason, I actually found it quite scary; it's a while, a good while, since I've heard music like this live. I have to take a sec to release the inner Goth that lies within me, thankfully all was good from that point on. No scrap 'good', fantastic. The bass throbs, drums pound and that guitar does that wonder scything sound thing. While the band's singer – fab voice – pulls perfect post-punk poses, it's all in the face people.
What's immediately clear is that the obvious great playing you hear on the recorded material is there and present when they play play live. All of band are great musicians.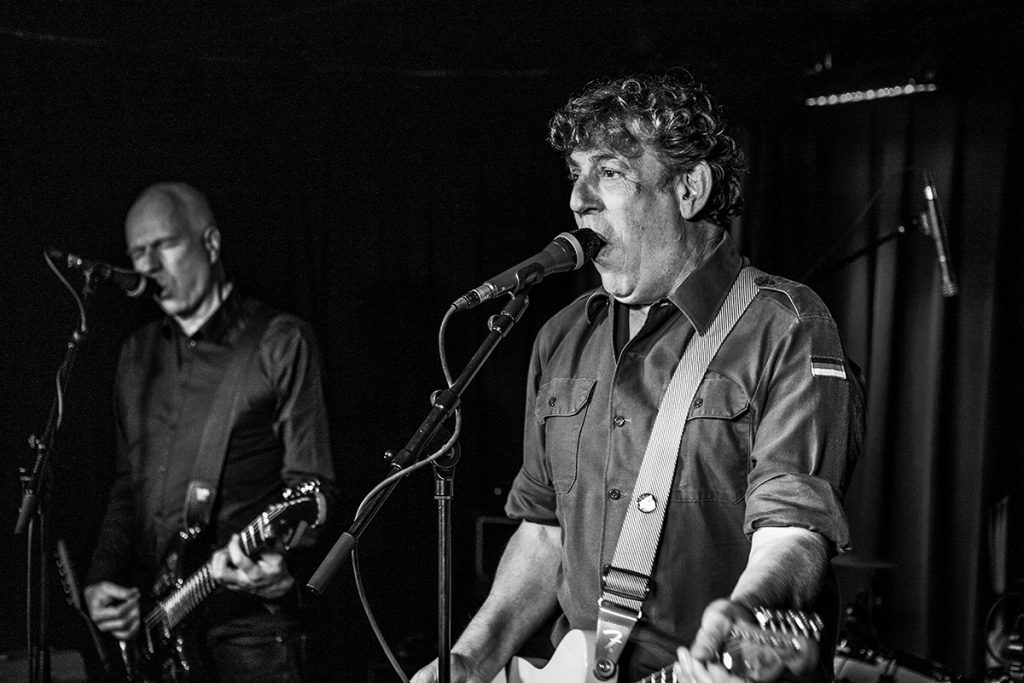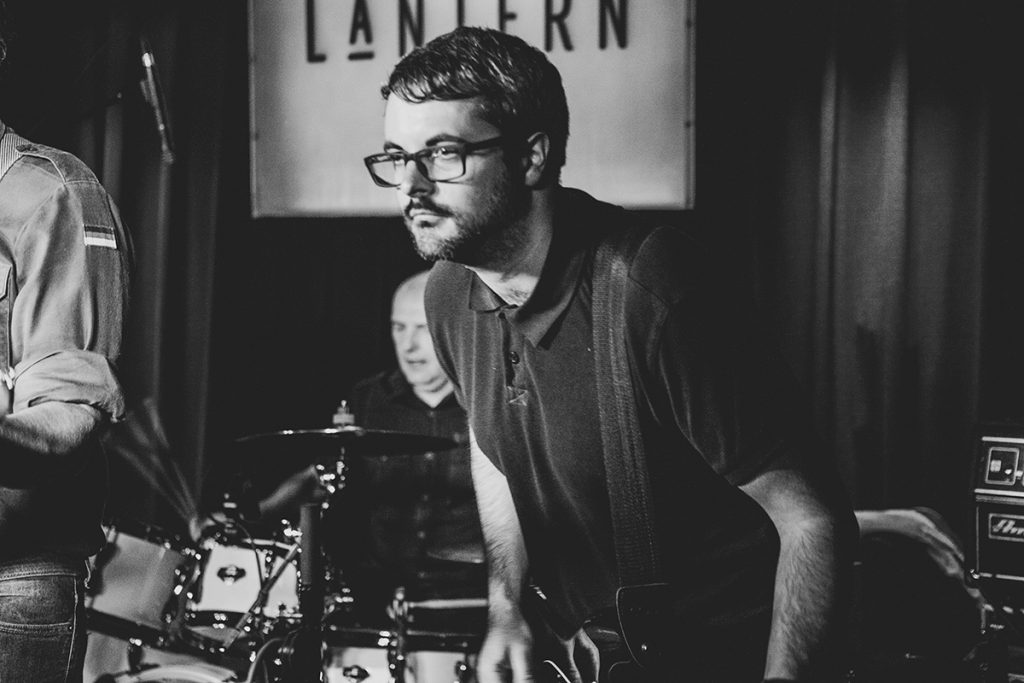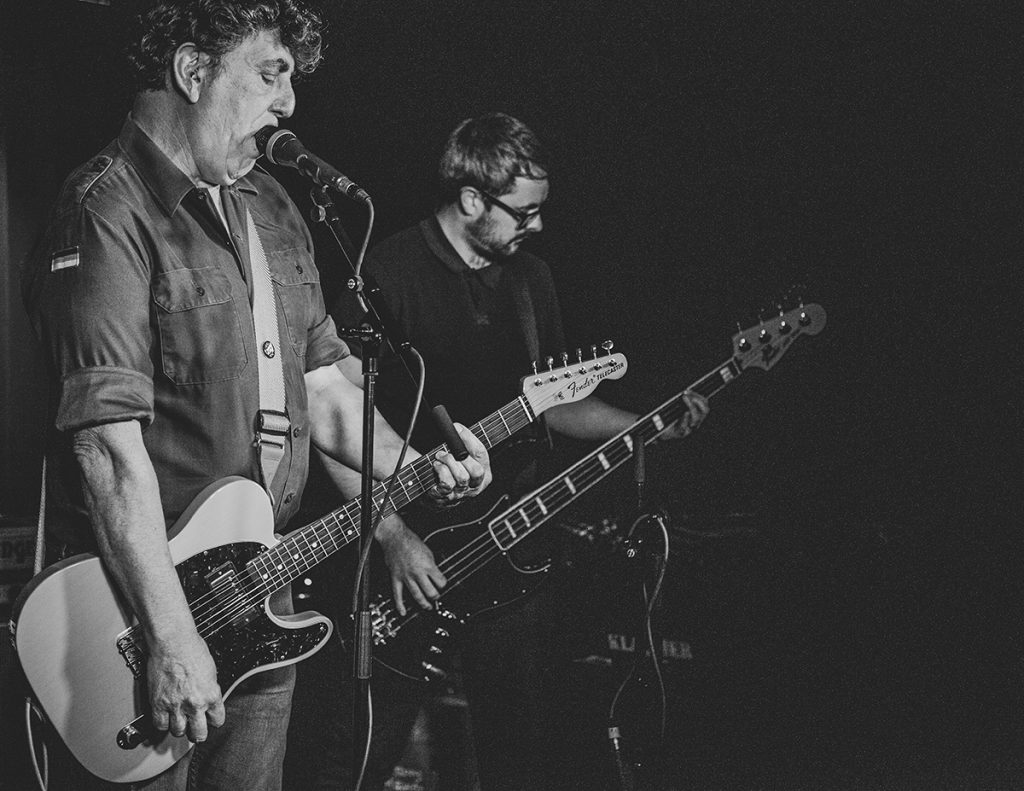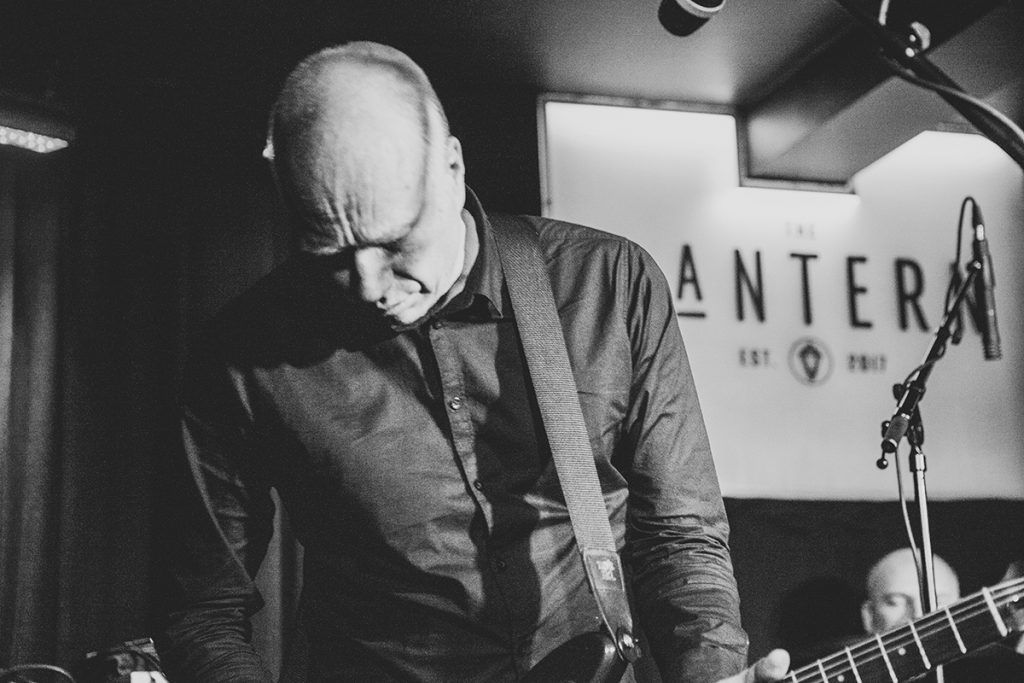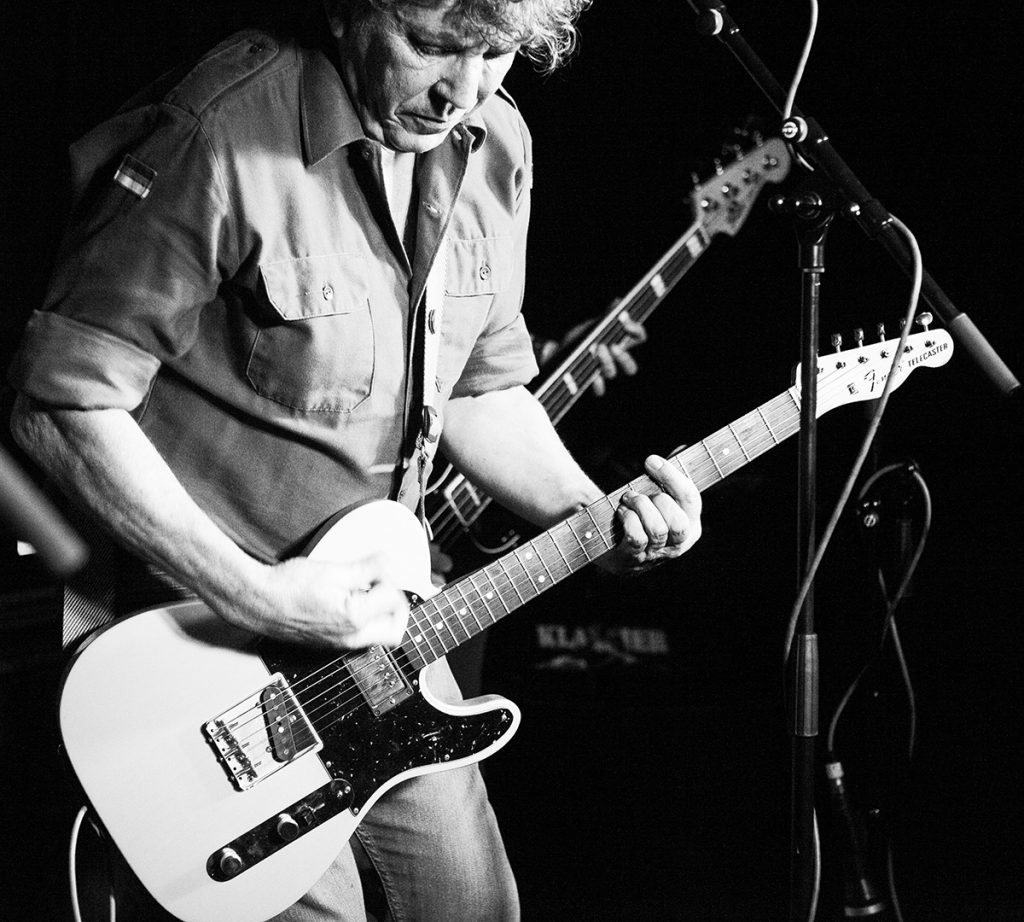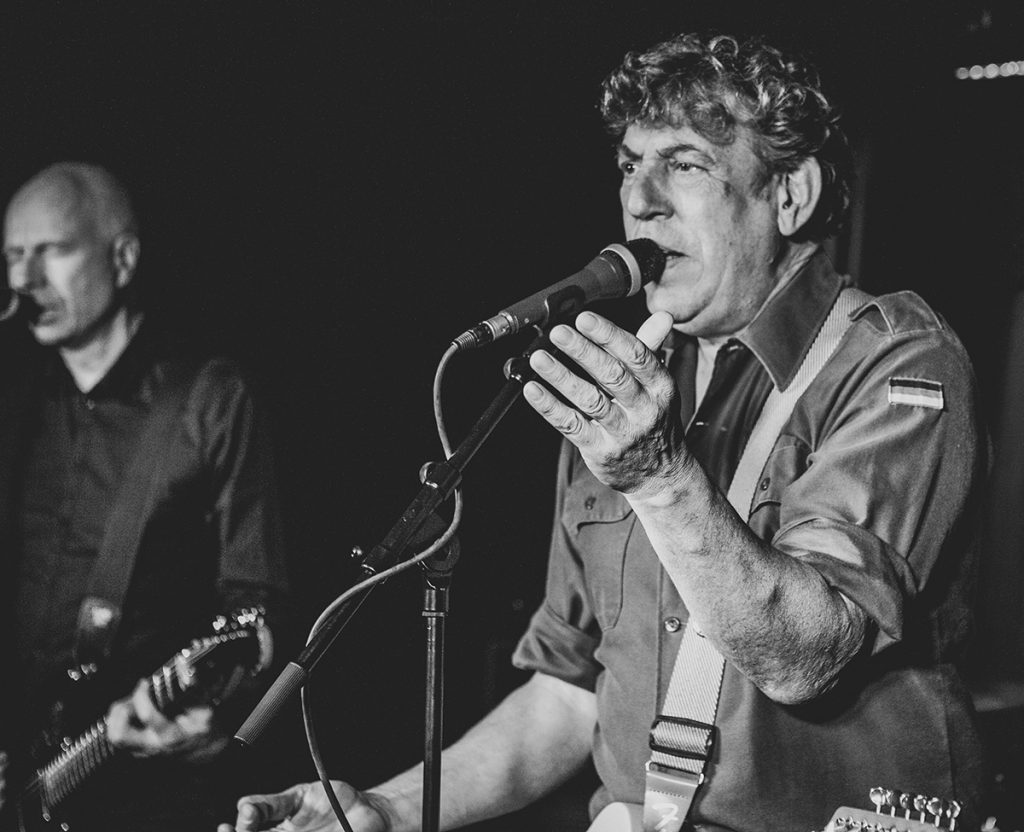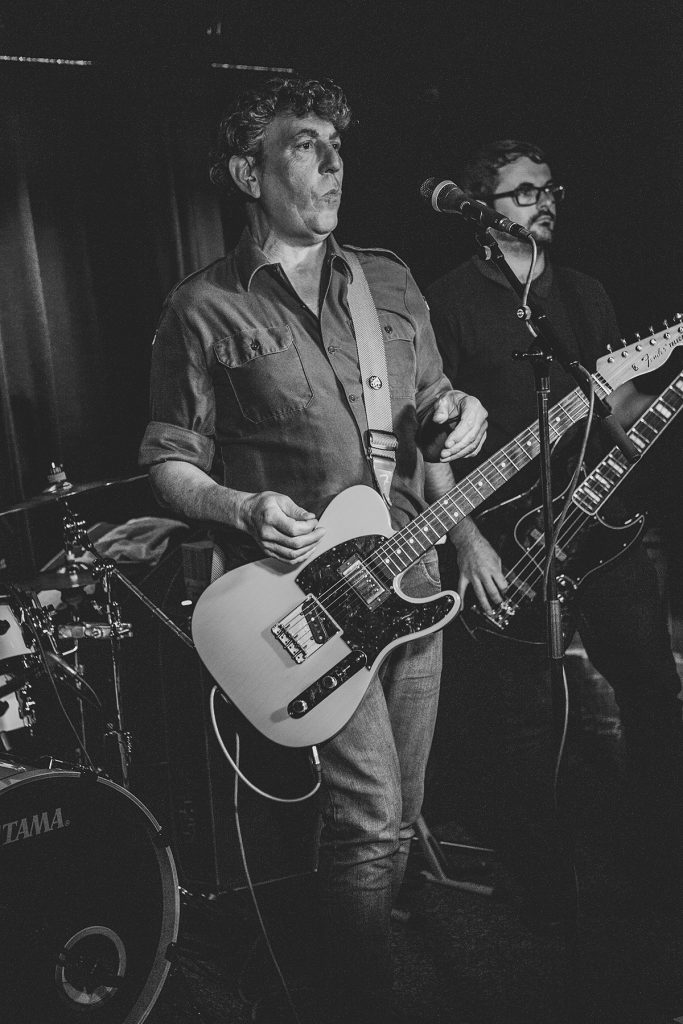 Klammer cover the post-punk bases but their songs hang together, they have a recognisable sound so it works – things get poppier, they get angular post-punk, they get punky post-punk (if you see what I mean) – and variety is of course the spice of life. The heavier songs have more impact after something sparser or poppier.
Of the songs I'd not heard before the absolute standout was 'Production' a punky sounding thing that, and I may be wrong here, seemed to be about workers' life in East Germany. It had a bite to it that really grabbed you.
I was waiting, rather predictably I hear you say, for songs I've reviewed. 'Being Boiled' (the current single and a cover of an early Human League track) was rawer than the recorded version and really benefited from that. 'Modern God' completely rocked, I've fallen totally in love with that song.
And then to what is probably my favourite out of the releases I've reviewed – 'Spiral Girl'. Look people this swirls, it twirls like a twisty thing. It's a joy. It's heavier than the recorded version but it's still poppy, and it still has those wonderfully clever archly sang words.
The band close their set with two heavier songs – it's a storming end to a great great set. You like post-punk, go see this band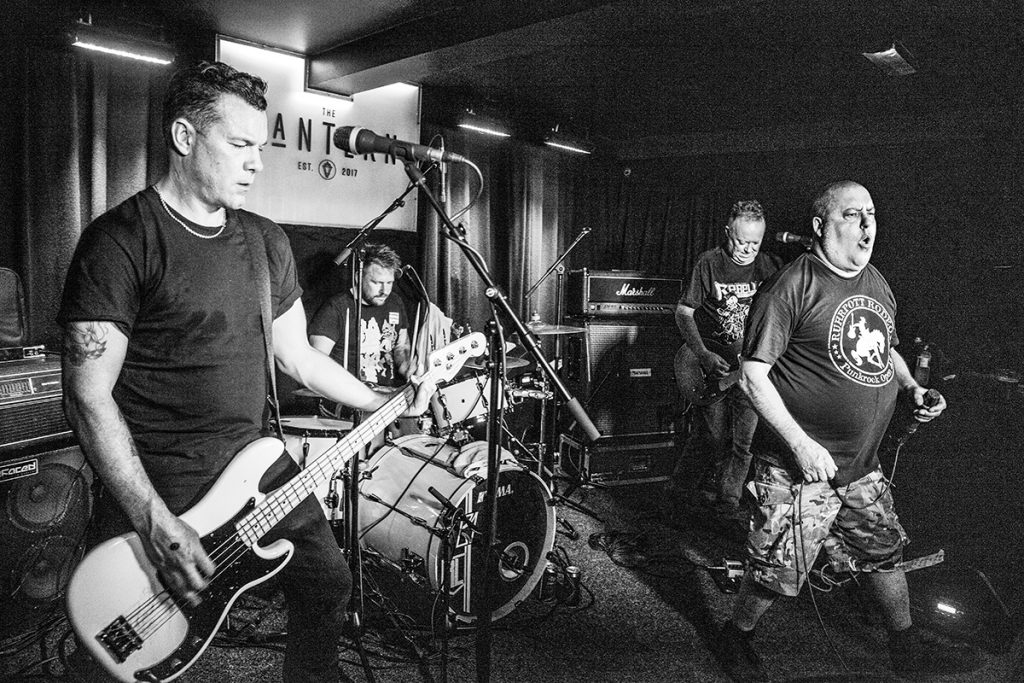 So it's, oh bloody hell, more than half a lifetime since I last saw Peter and The Test Tube Babies. They've changed, you expect that, I'm not the person I was when I saw them last, I didn't expect them to be the same band. This isn't to say I'm not aware of what they do now, I have all of the bands recorded output – the result of a rather over-tired Amazon spending spree late at night.
The set comes with loads of banter, a whole load of which was jokes about the North, in a different Northern place and with different people present this may have rather backfired but the band got as good as they gave – if you get what I mean.
For people whose memories of the band lie in what we might call 'the early days' the sound how is heavier. At times it almost drifts into something slightly metally. It's still punk though. The playing is great and the vocals rock, boy can Peter sing.
Opening with 'Moped Lads' the set, amidst the banter races by, it's crowd pleaser after crowd pleaser. Some of the band's songs, for those of you that know them, come with words that leave you grinning helplessly and that was there. 'Spirit of Keith Moon' hits about halfway through the set, I love that song and live it's brilliant. The crowd loved it, outbreaks of 'dancing' gradually building into a frenzy towards the end.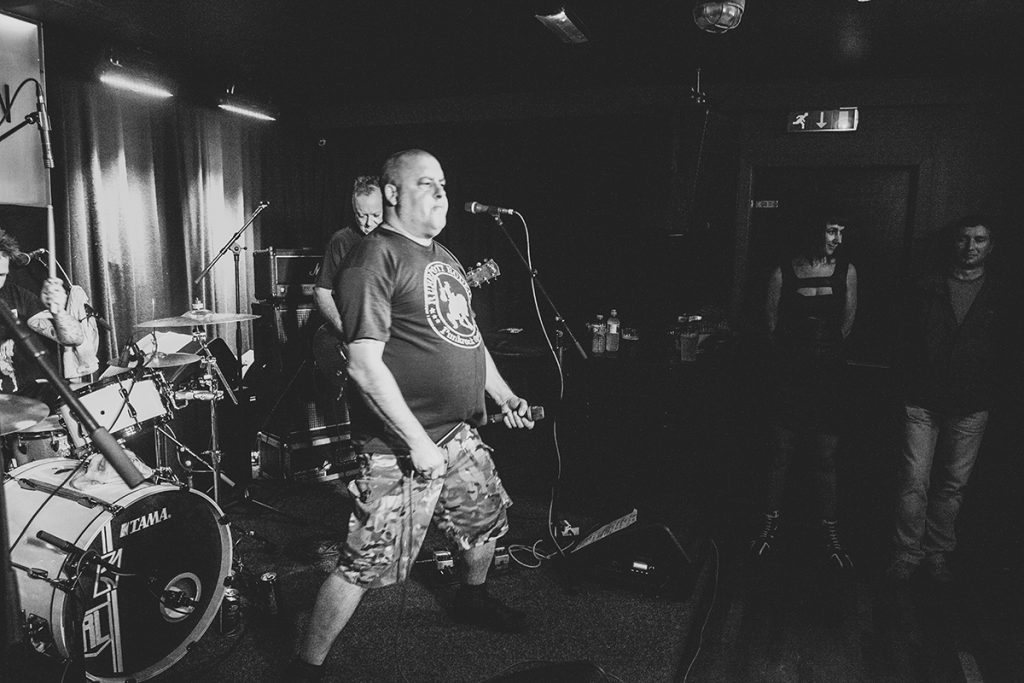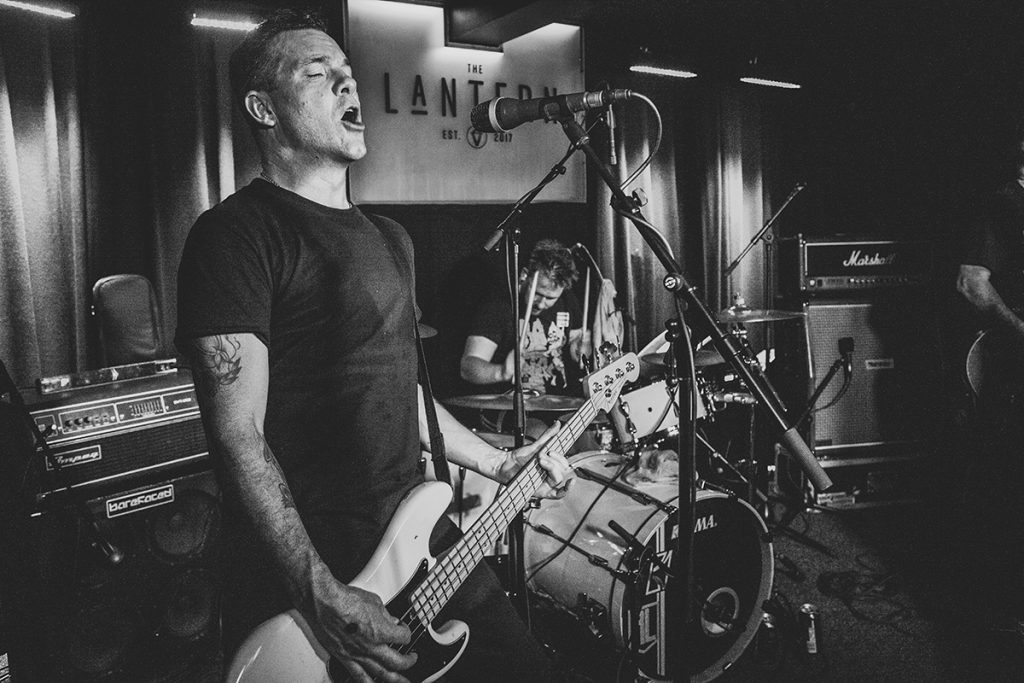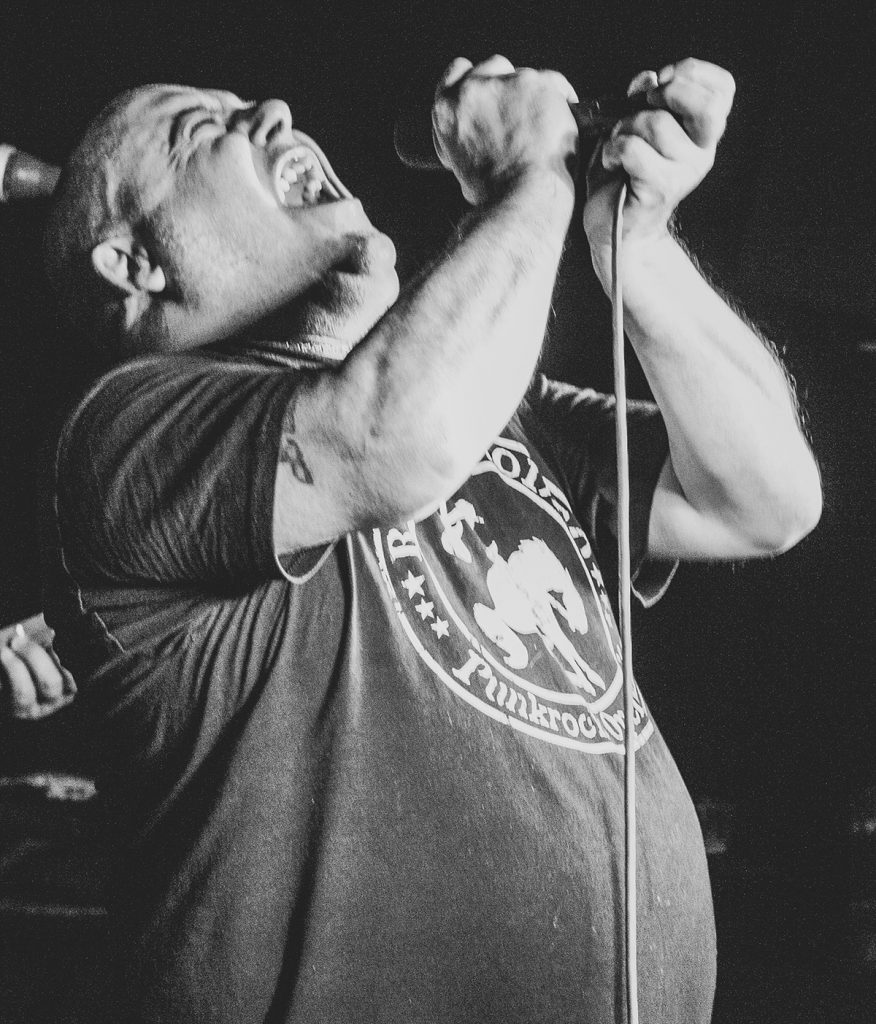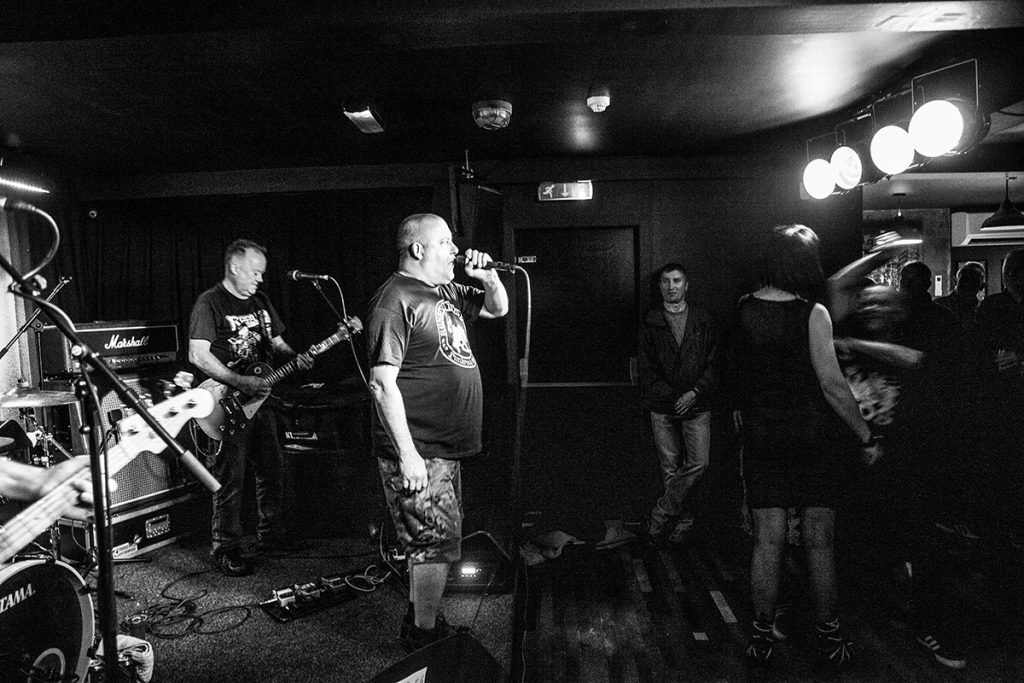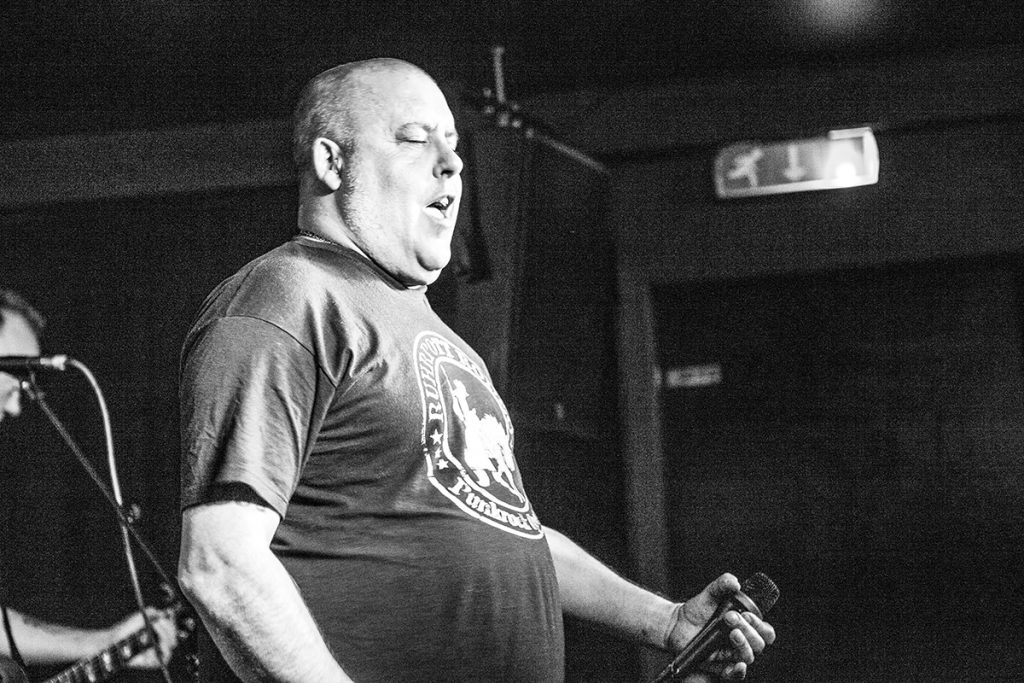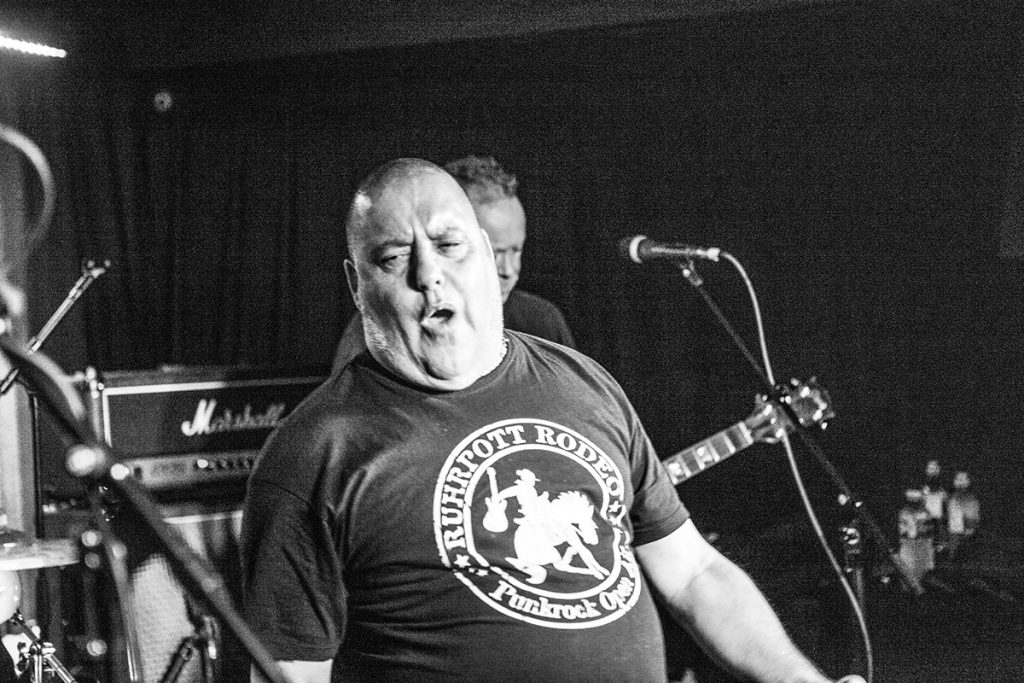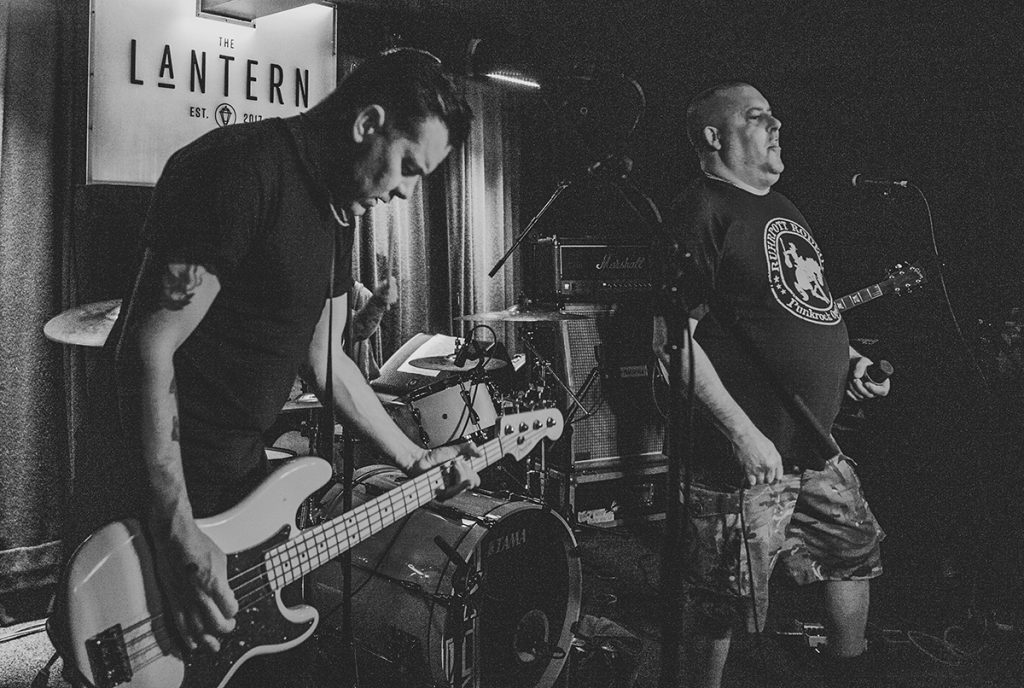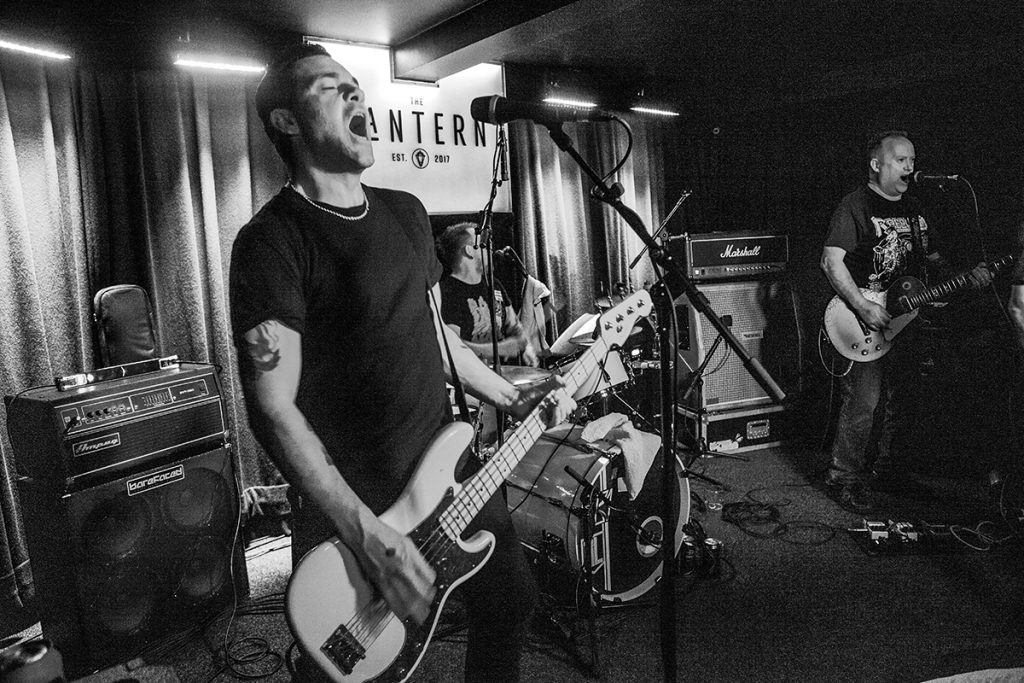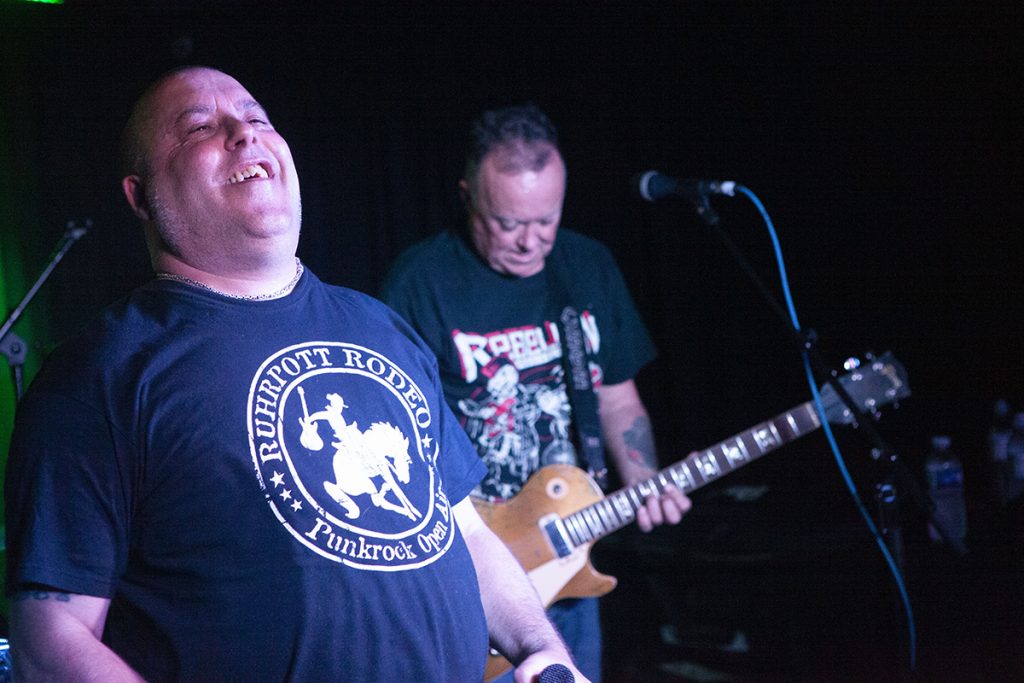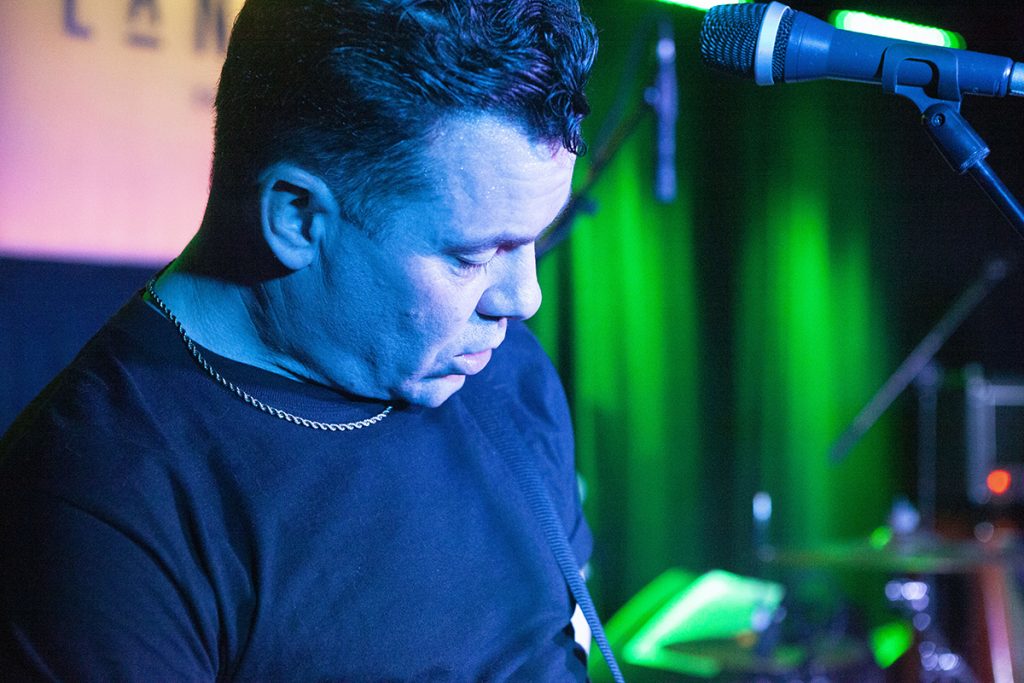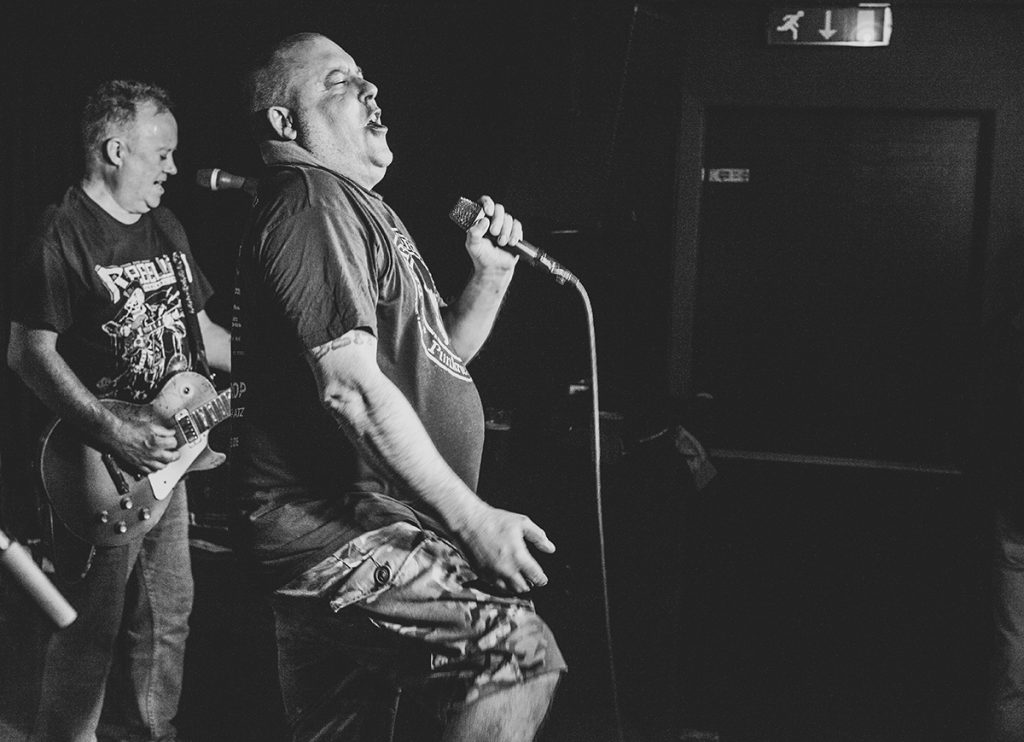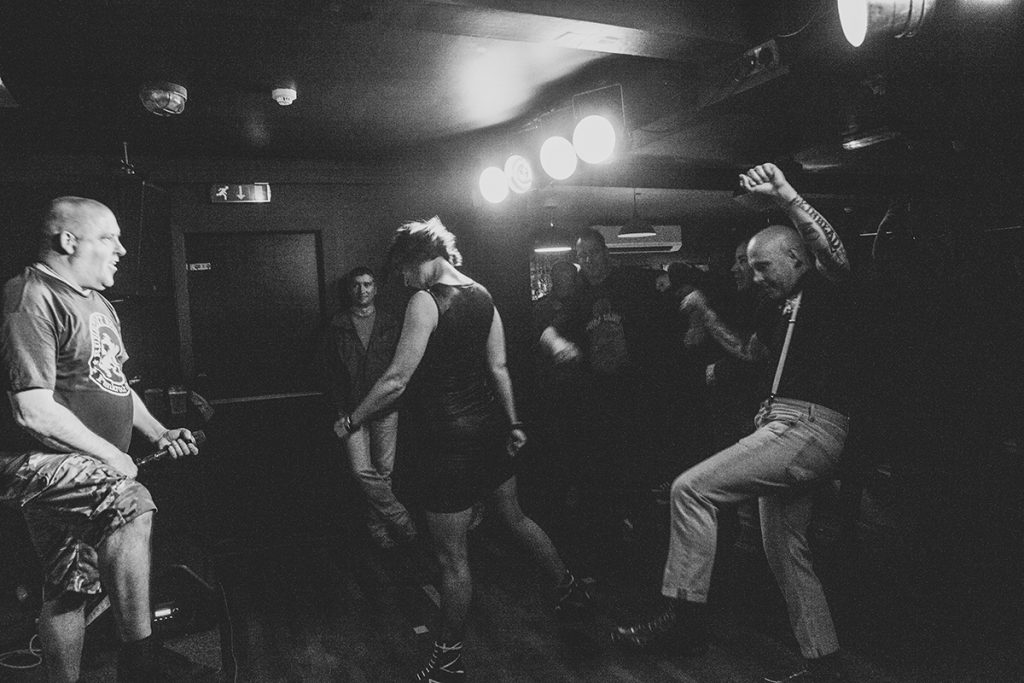 On one level I loved the band's set, it rocked. There was a great vibe and the songs I had only a passing acquaintance with were fab. This is if I approached the band as a band I didn't know. The thing is that my favourites – with some exceptions – lie in the early years of the band. I haven't grown with the band while they developed. This is the problem with seeing bands you loved after a gap of, what is frankly, decades. My memories of the band sit with 'Elvis Is Dead' and 'All About Love', not the more recent stuff.
This sounds as though I didn't like the band at all, and the truth is far from that I loved the set enough to make one of those mental notes to see them again, To want to get to know the band again.
You want loud punky music, great playing, loads of banter and songs that make you smile inanely go see Peter and The Test Tube Babies.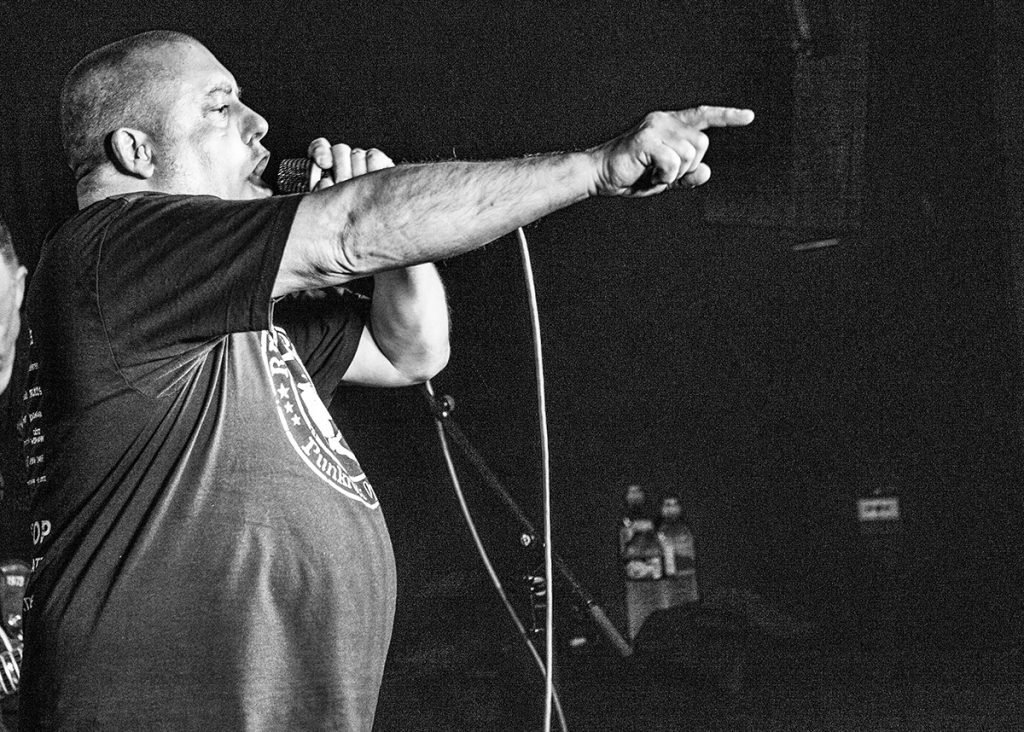 All photos on this page © Frank Roper Photography – More photos can be found on his Facebook Page – https://www.facebook.com/frankroperphotography/