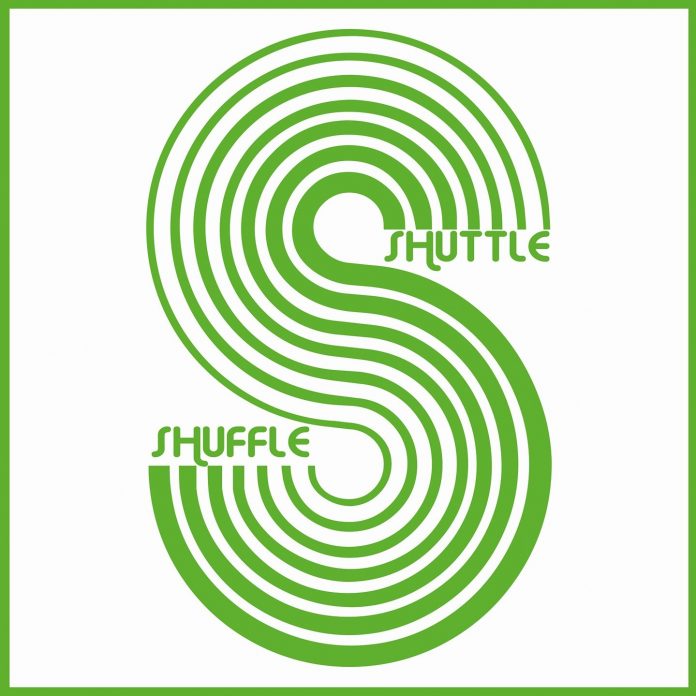 It was my first visit to Shuffle Shuttle Festival and what a friendly festival it was, a great mix of people and a great atmosphere.
Reviewing a multi-stage multi-venue festival is a difficult thing to do when you are just one person – do you flit between stages and venues catching minutes of as many bands as possible or settle for seeing a few bands play their full sets? I took the 'seeing a few bands play their full sets' route. I did manage to catch some other artists and bands play for short periods of time – a great thing at festivals to note down people you want to see properly.
Saturday
So my Shuffle Shuttle started with CPSD – a new fav band of mine. Despite the early hour and what we might describe as a sparse audience the band played a blinding set. If you haven't seen them – and you should, you must – they play a kind of blues based alternative rock. The songs are great and Chris – their singer and guitarist (more about him later) – rips out the most incredible guitar seemingly in the most casual way. Look people, you like great rock music with guitar that screams quality go see CPSD.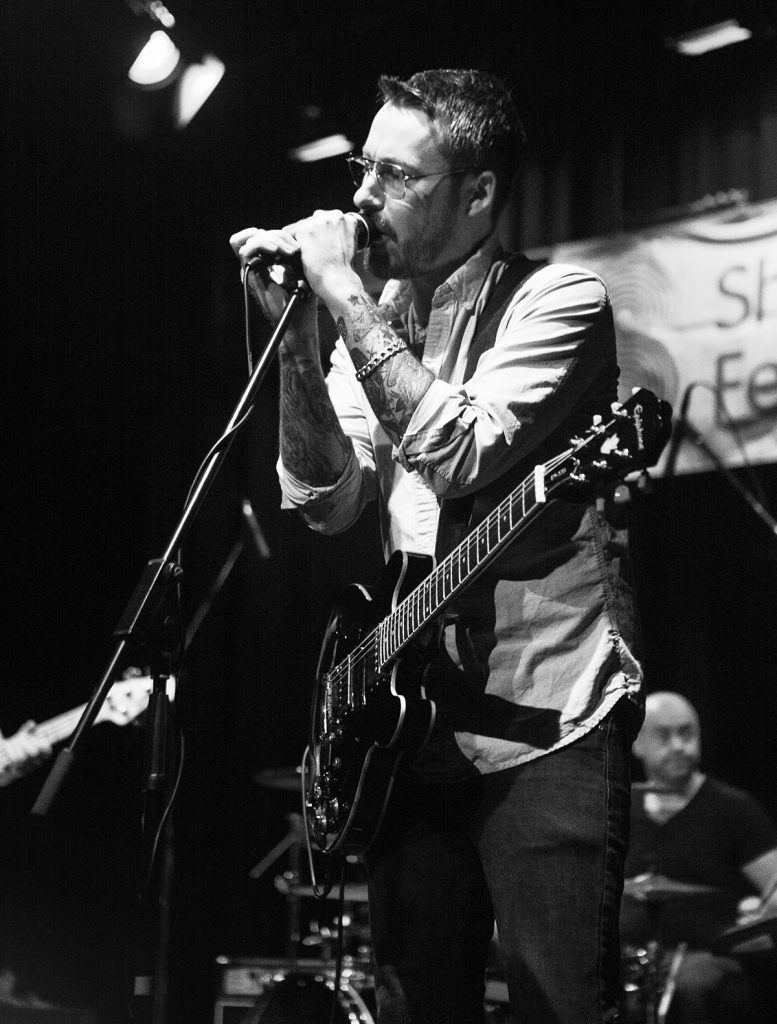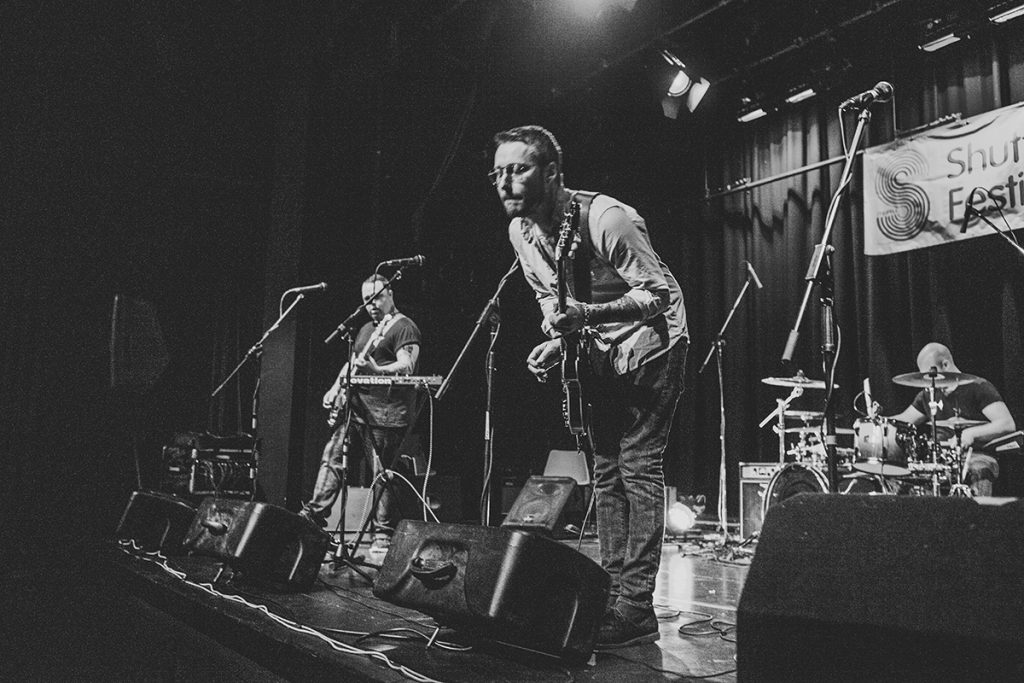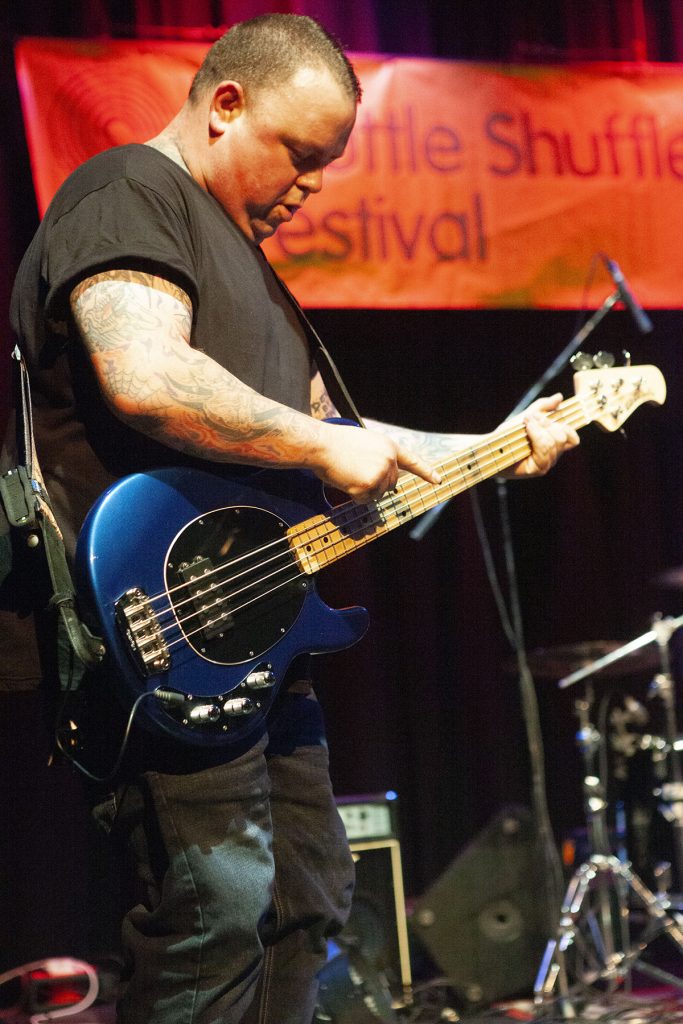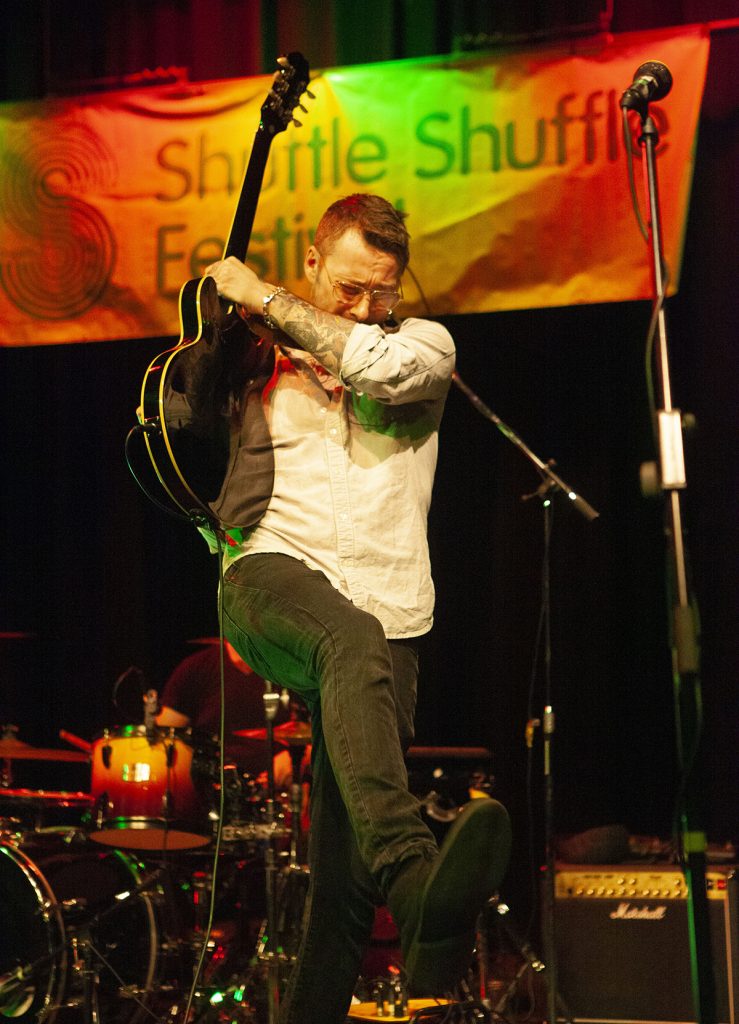 I am, as you may know if you've read some of my other reviews, not a huge indie fan but The Barratts won me over in seconds. They play a kind of 'classic indie' thing – it's more Libertines type stuff than I'm used to in the current indie sound – but some of their songs have a kind of garagey thing going on that I loved. Their guitarist is also great which was part of why I liked them so much. The Barratts are a band I'd like to see again.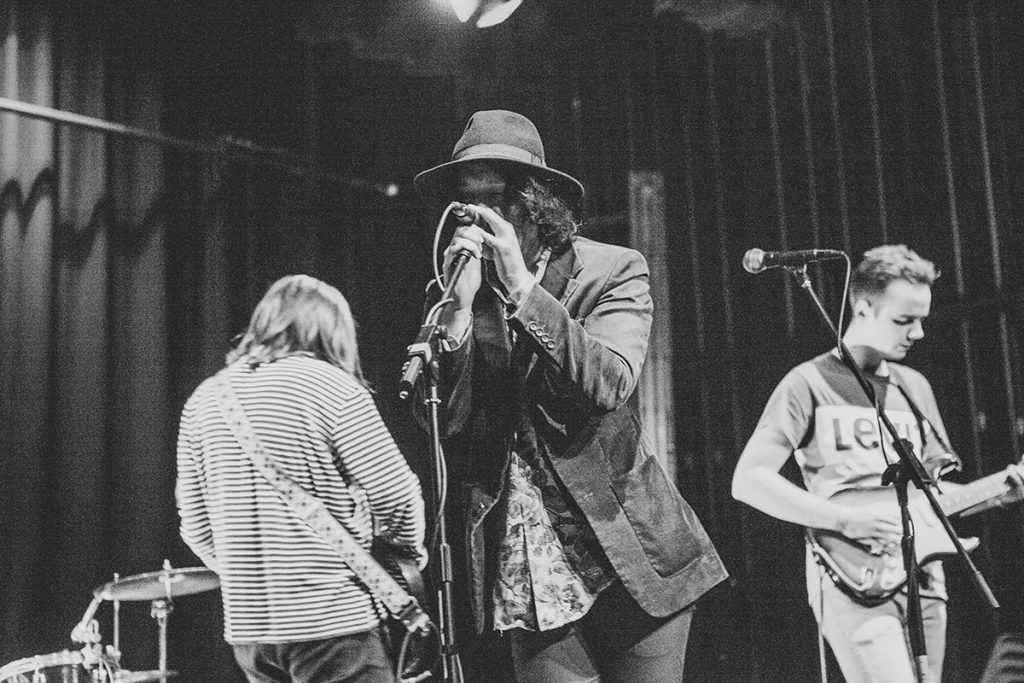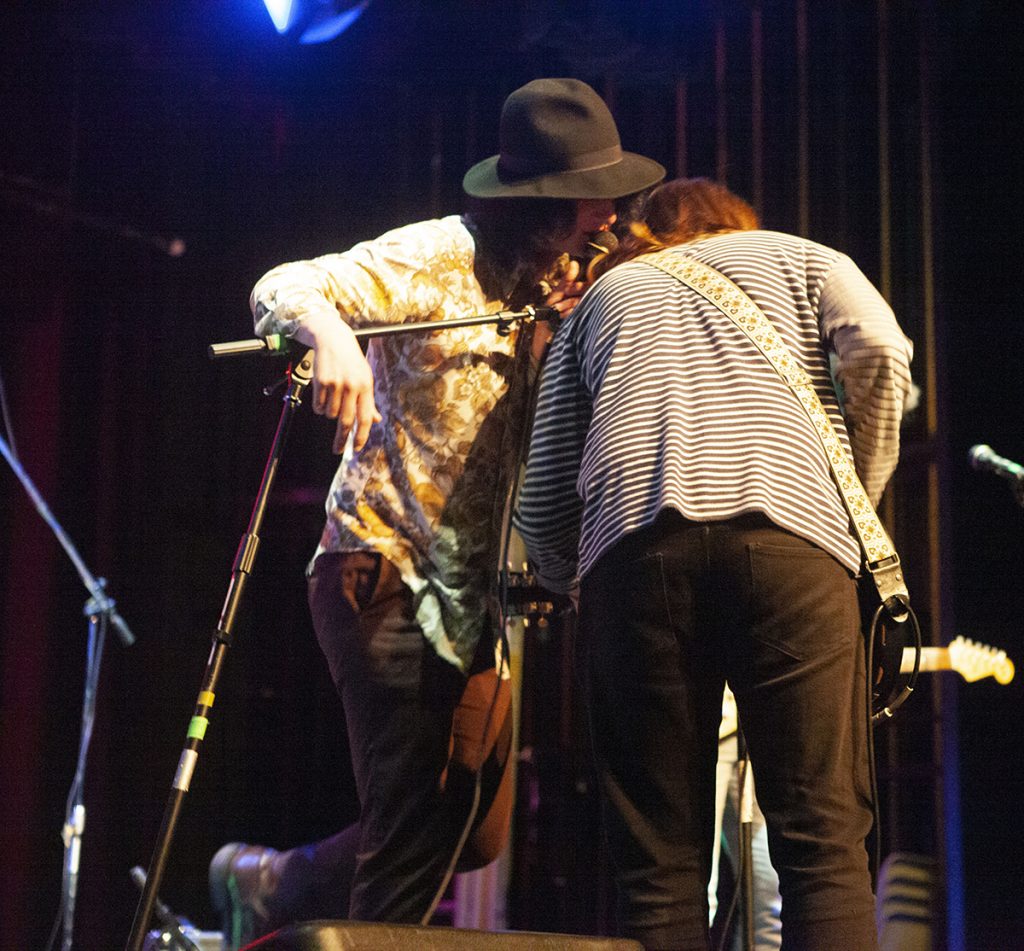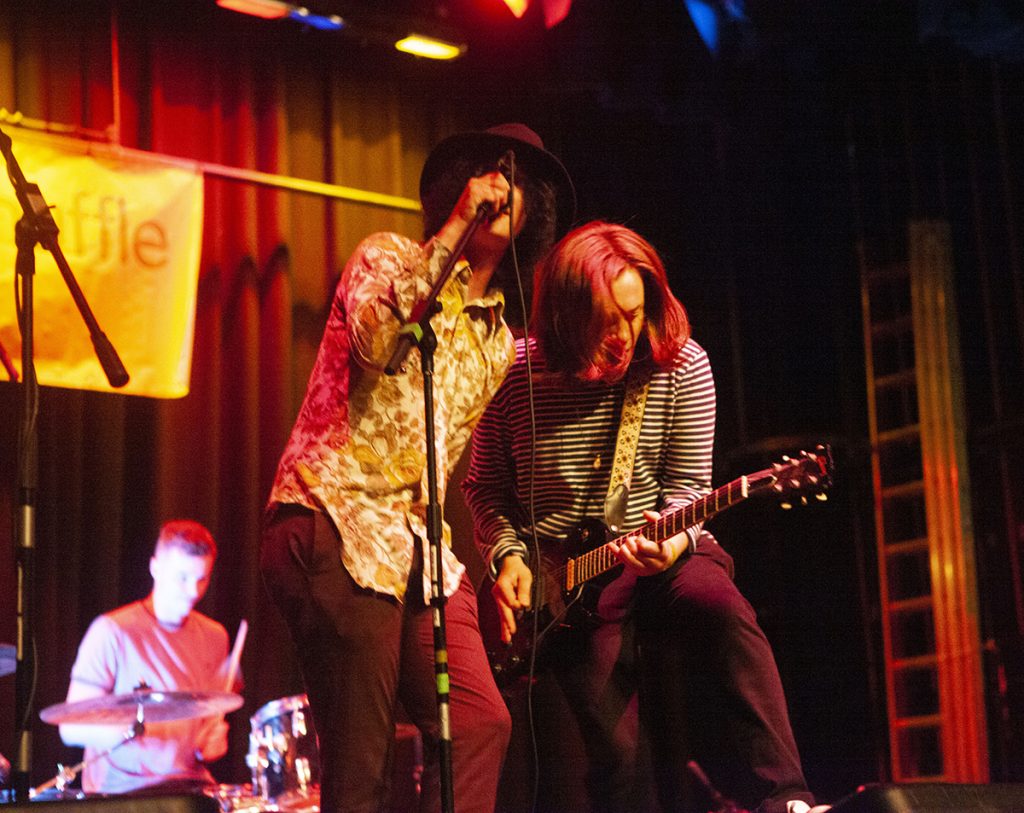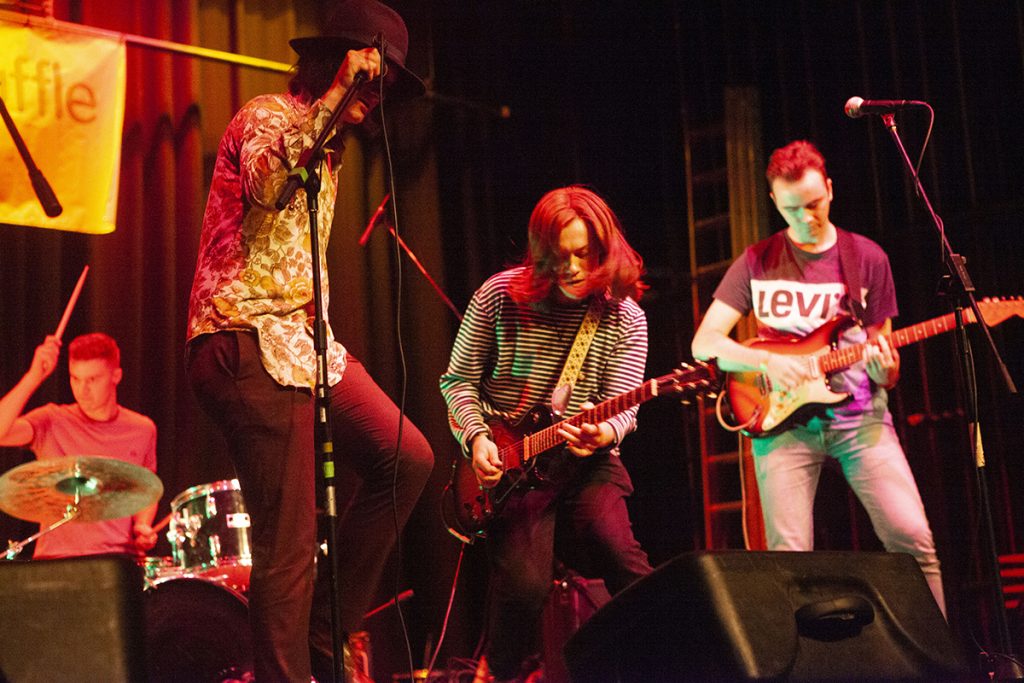 Next up was Bradford based Poetic Justice. Rap is something I'm not a great fan of if I'm honest but somehow what they did rather grabbed me. Partially this was down to the way they dealt with some 'technical difficulties'. I don't know enough about the genre to objectively comment on what they do but subjectively I liked it a lot. The words of some of their tracks were great, and they big up Bradford a lot which is a plus point.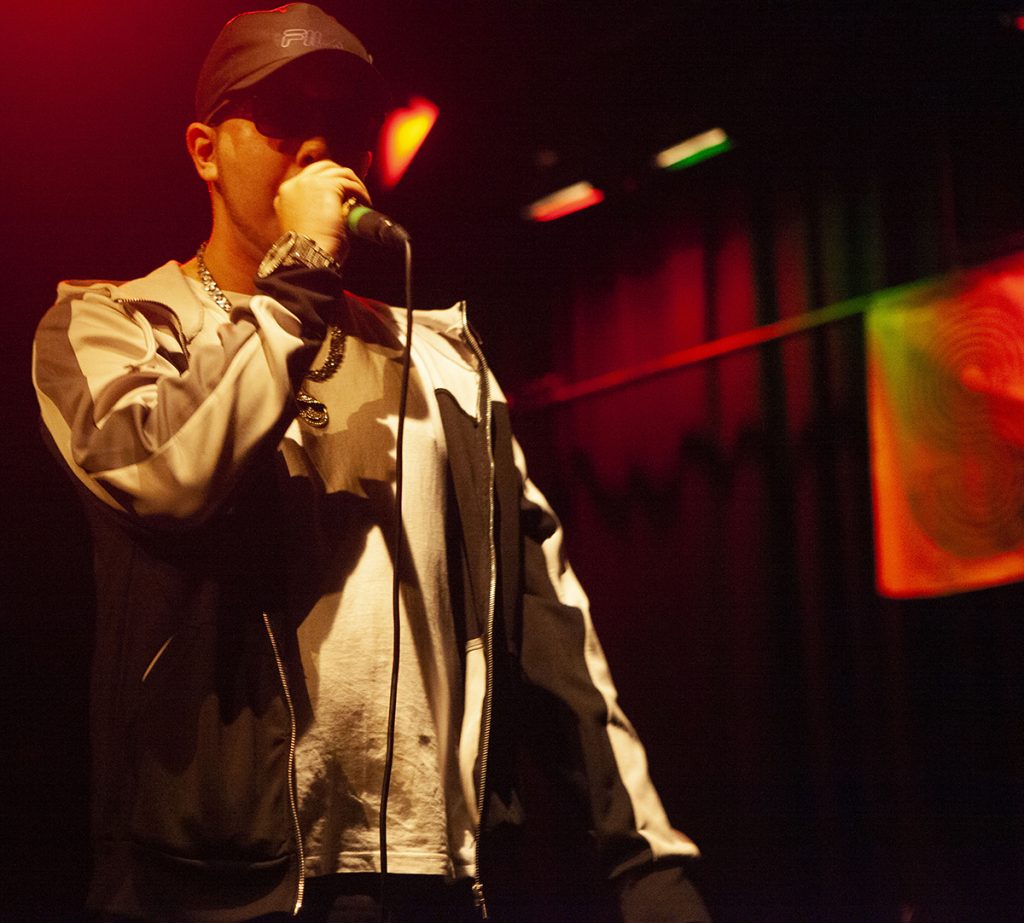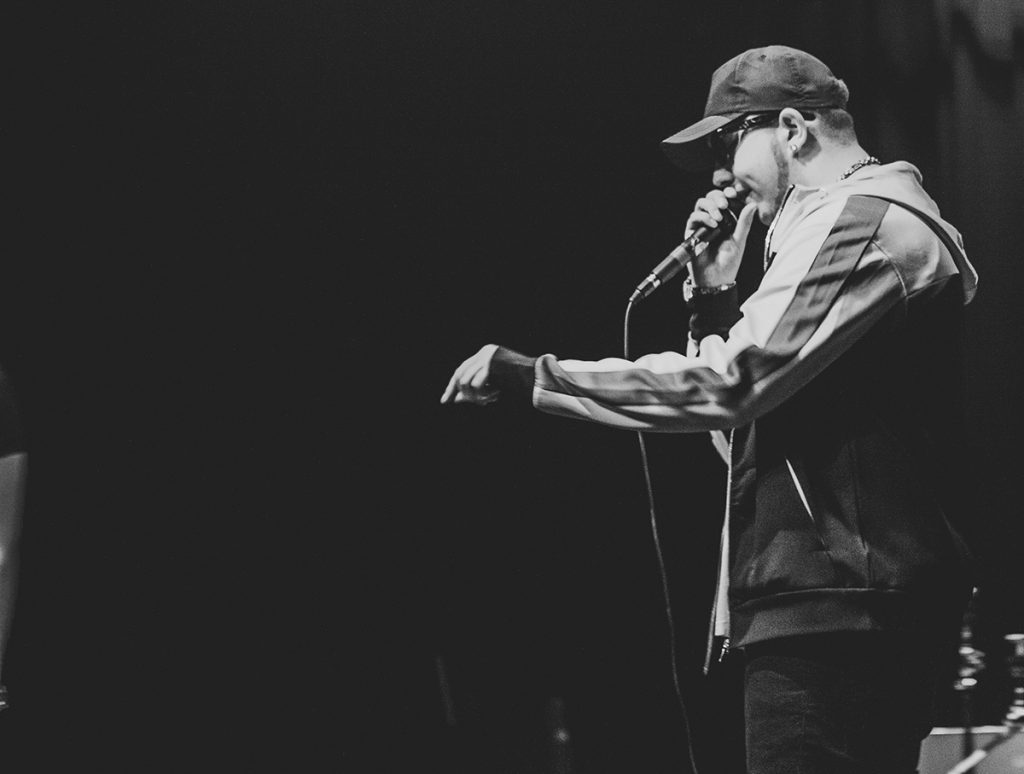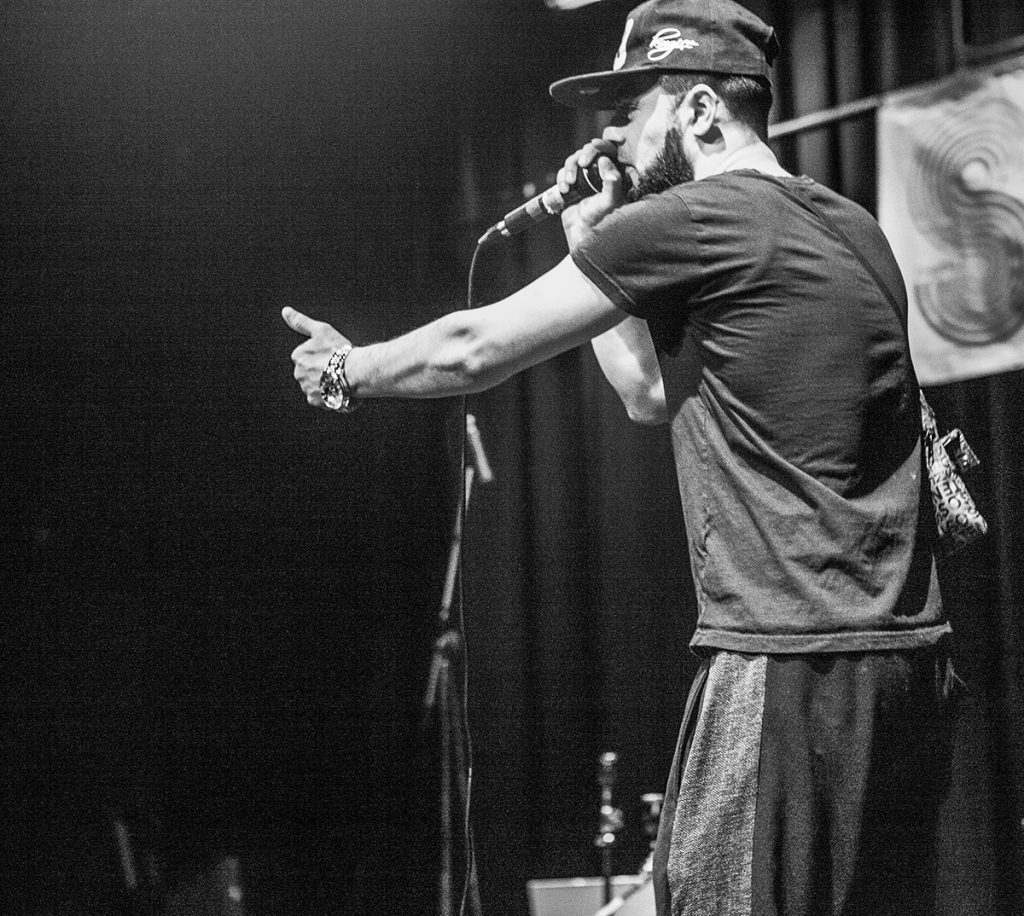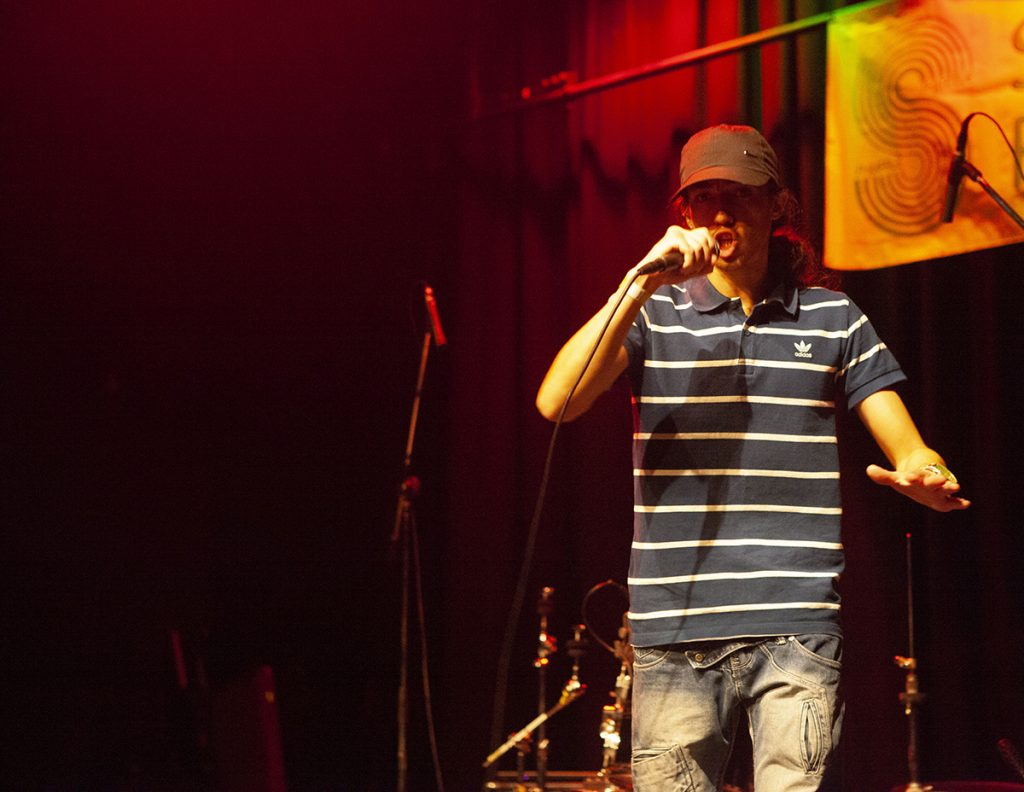 Sometimes all you need is some acoustic singer/songerwriter songs and Jess Gardham gave me that. Her voice, which is very much the focus, is great. I'd heard of Jess but never seen her, and rather regretted that based on her Shuffle Shuttle set. Her songs sit in that sort of mid-tempo strummy guitar place mainly (this is very much a personal way of describing what she does) with hints of Joan Armatrading in there in places. And the lyrics of her songs are fantastic. She's well worth catching if you like great singer/songwriter music.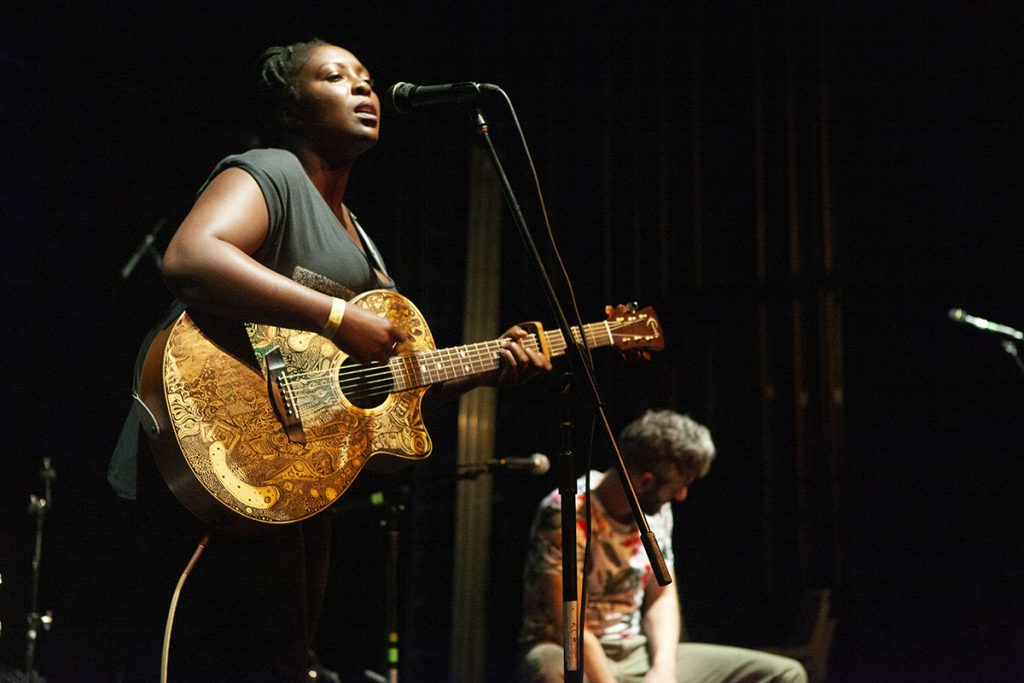 The Verity White Band were incredible – Verity has a great voice in that kind of soulful rock vein and musically her band rock. She's also 'can't take your eyes off her' visually compelling. Musically it's heavy, way heavy. Really great stuff. Definitely a Shuffle Shuttle highlight for me. I had to leave her set early to catch something that had me intrigued but I hope to see them play a full set in the future.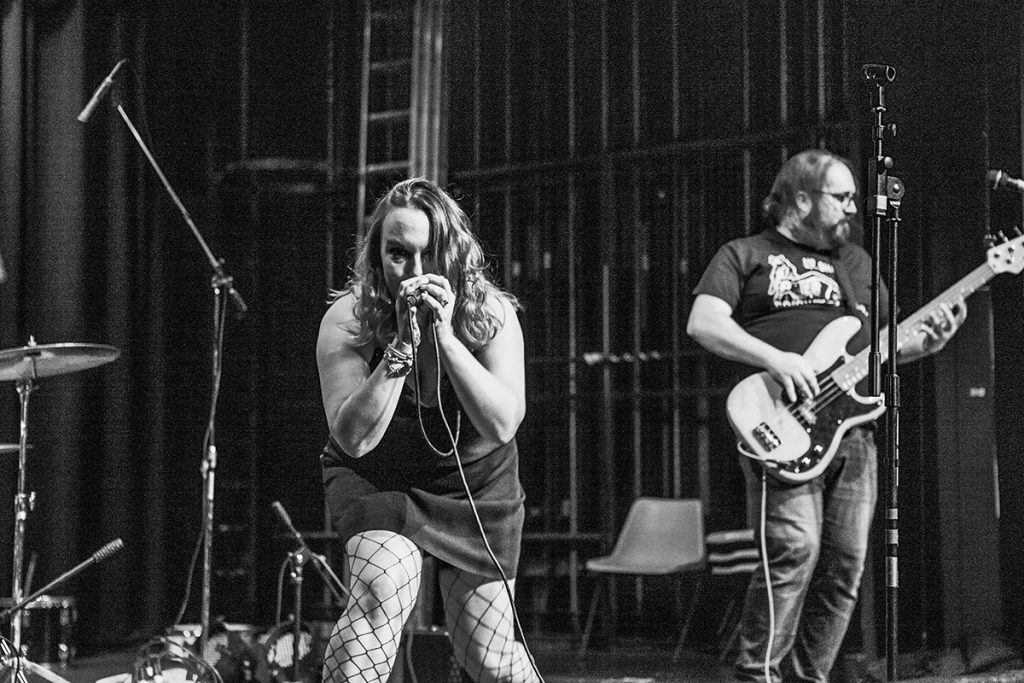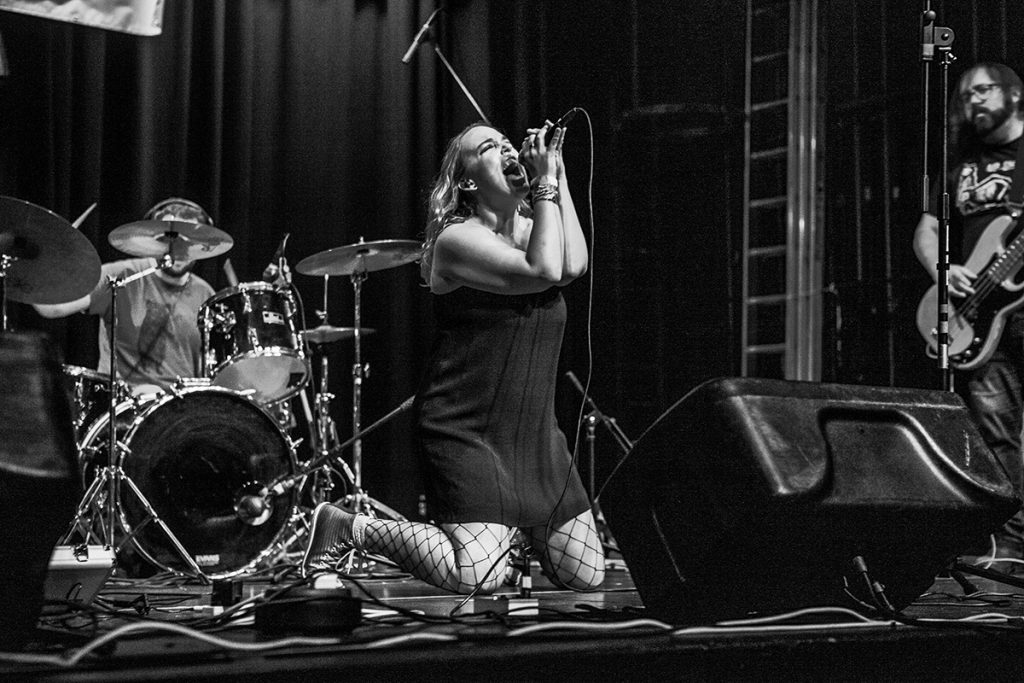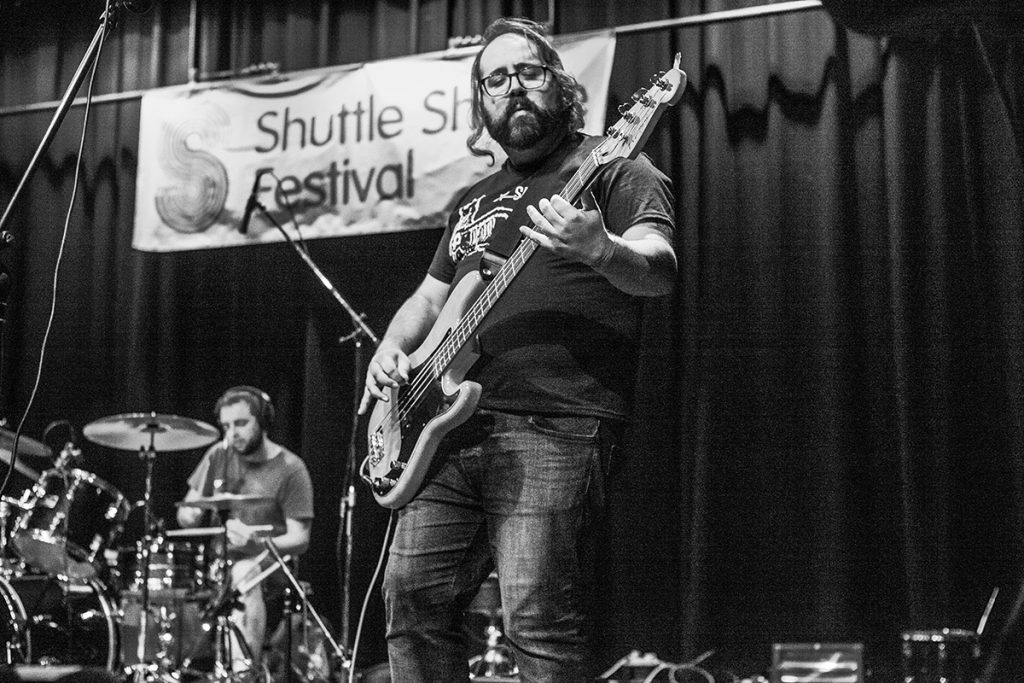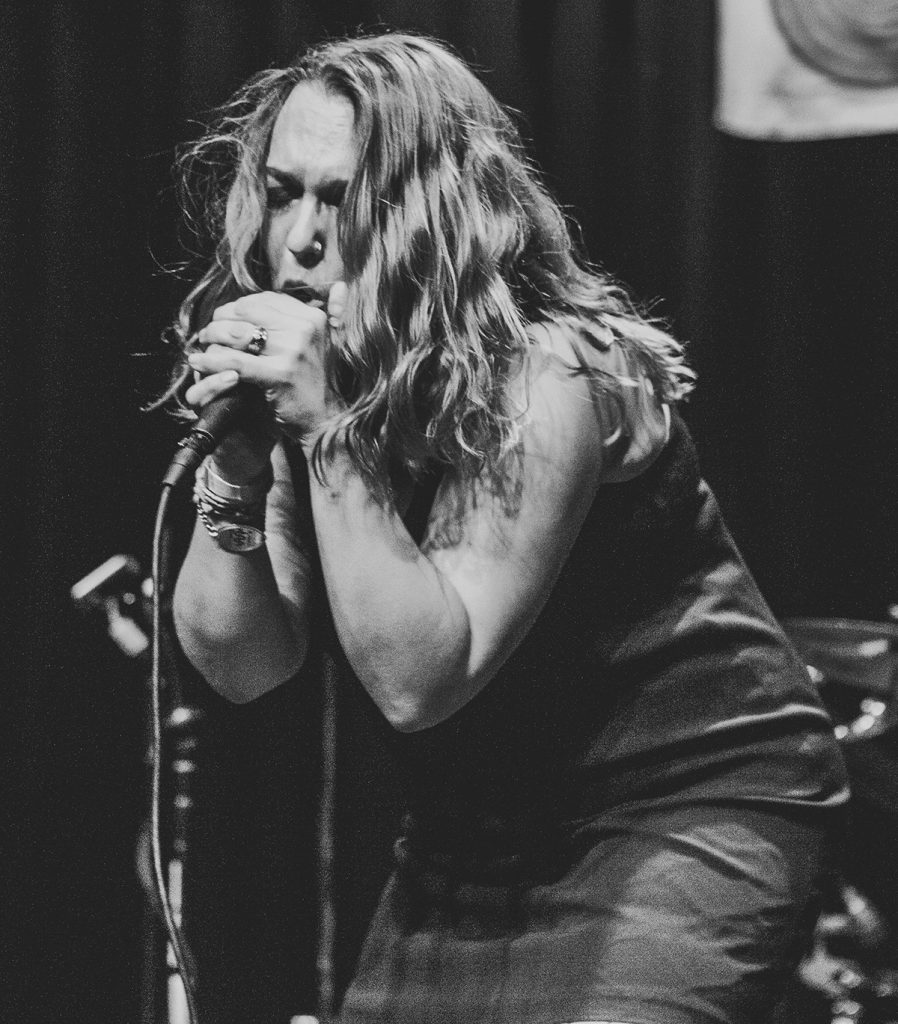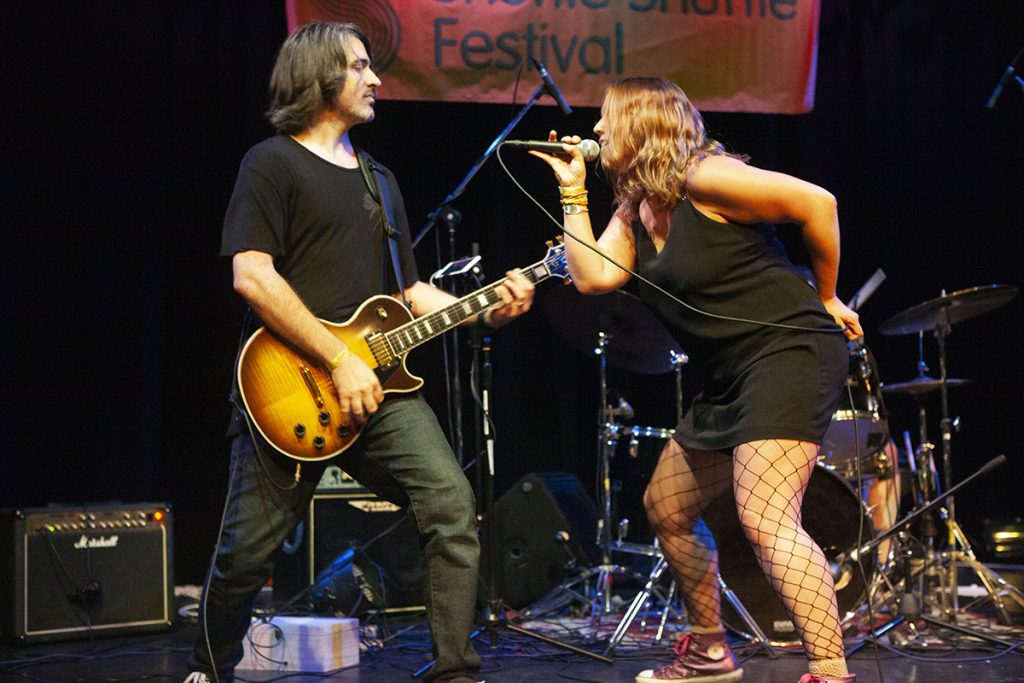 I'd left The Verity White Band early to see Stranger Creatures. I'd had a chat with someone outside the Bradford Playhouse sometime earlier about them that had me intrigued – they described them as not easily definable. I like music that's not easily definable. For me Stranger Creatures were the find of the festival, I am musically rather in love with what they do. They are Lexi Tattersall – who sings and sometimes plays violin – and Andy Irving – who sings and plays acoustic guitar and sometimes piano. Lexi has a voice that stopped me in my tracks, it's that good. Their songs are sometimes Gothic Americana in that sort of Nick Cave murder ballads way, sometimes rather folky but with a dark edge, and even rather 'Cabaret' in one case. It's all quietly incredibly impressive. I was entranced, I just sat there with my mouth open. Stranger Creatures are rather new but do try and catch them live, it's something you won't regret.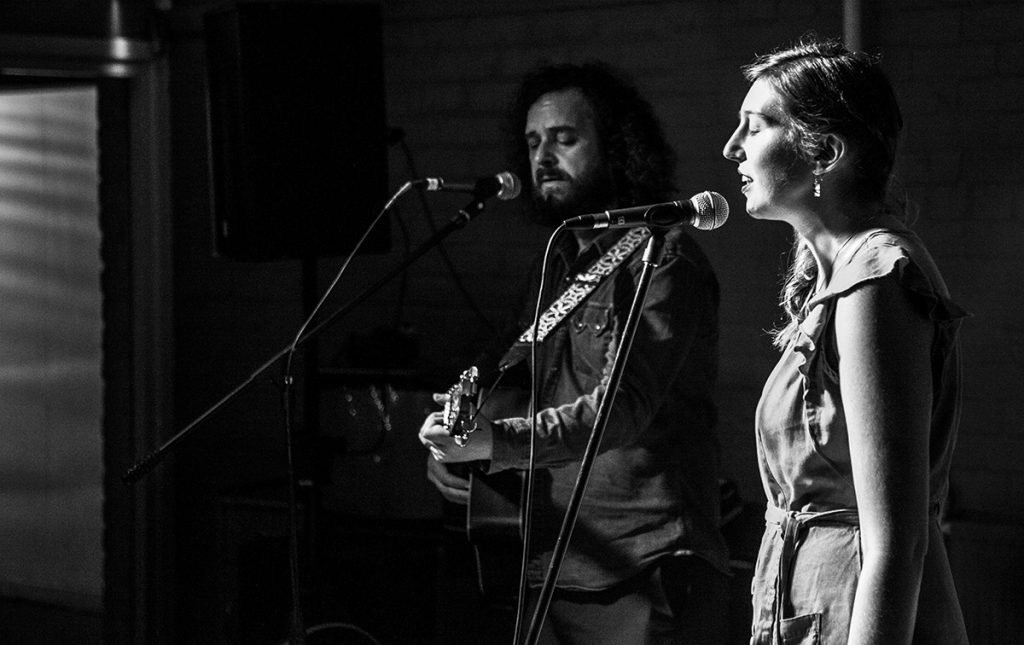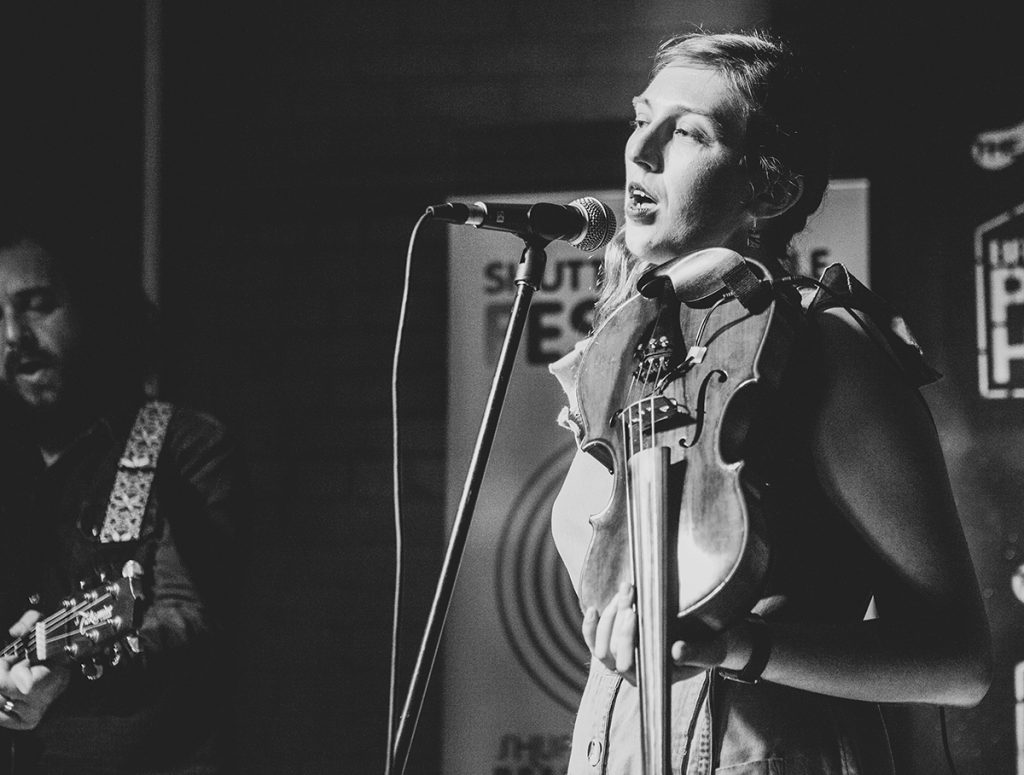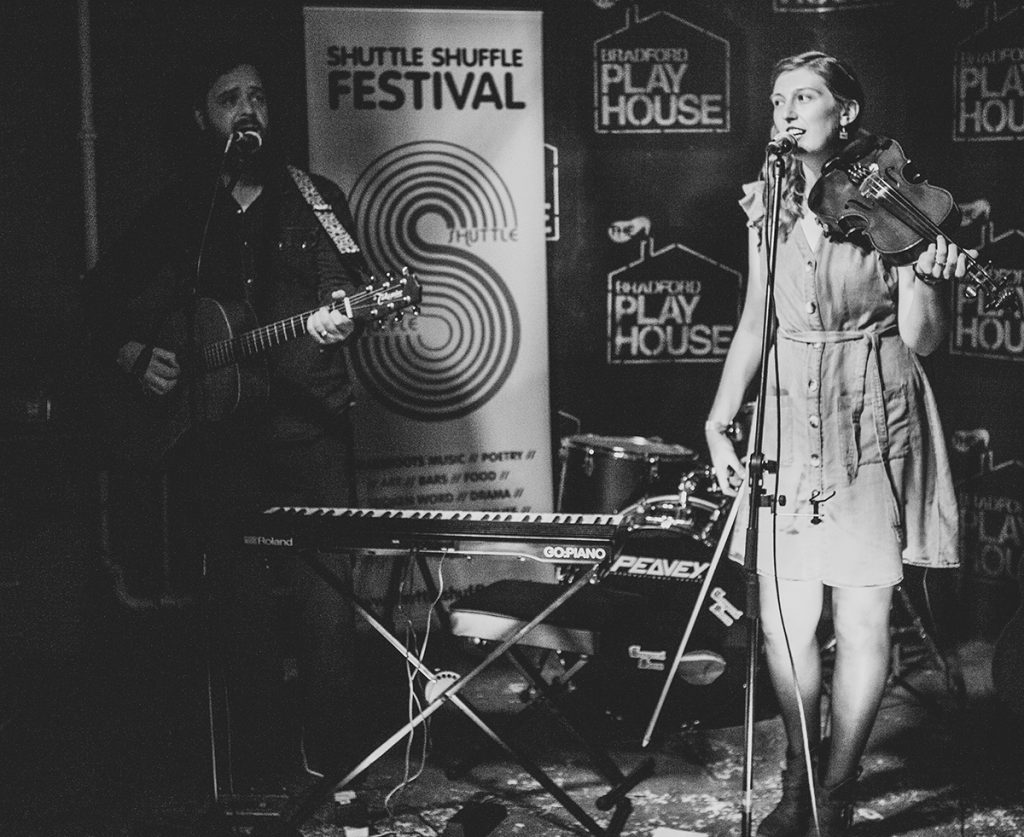 So how did I follow that? I followed that with guitarist Eduardo Niebla who plays flamenco jazz fusion. I didn't have the faintest idea what to expect but what I heard was magical. His music has hints of Indian and Arabic influences. And it's all atmosphere and mood. The different sounds he makes using his guitar are amazing. And it's mesmerising to watch. The thing about festivals like Shuffle Shuttle is that it gives you an opportunity to see and hear things you didn't know you'd like, Eduardo Niebla was the artist that ticked that box for me.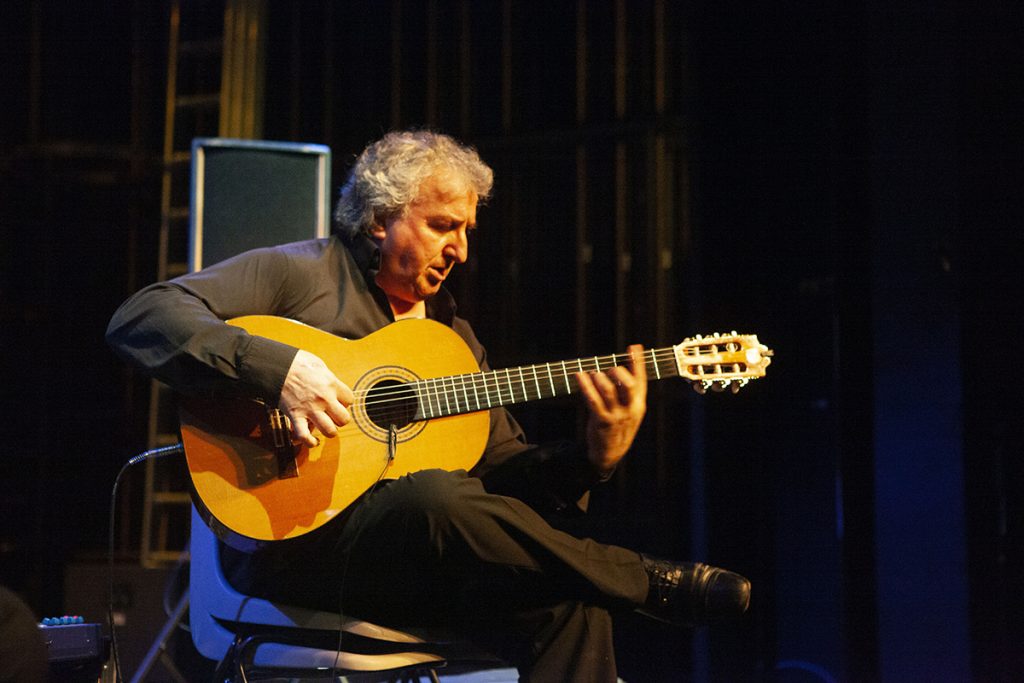 My Shuffle Shuttle Saturday ended with Velvela playing in the basement bar. Velvela are a raucous raw rock band with a blues edge in there. They were loud, fucking loud, and a complete riot. Their singer throws great shapes and has a voice to match. Sometimes all you need is a great fuzzy riff heavy band and Velvela are that in spades.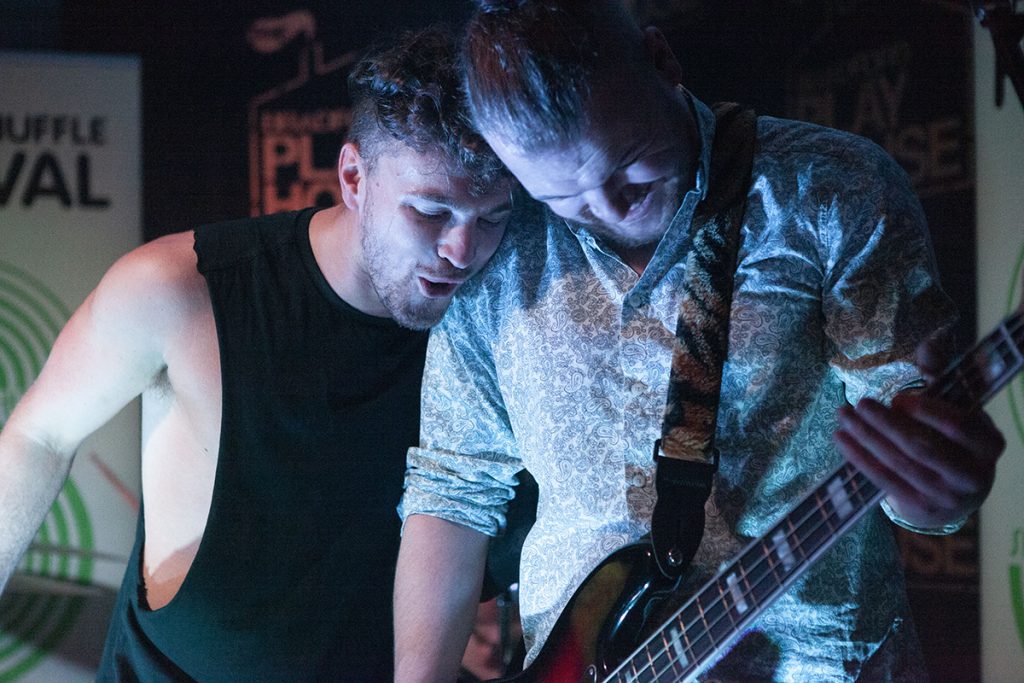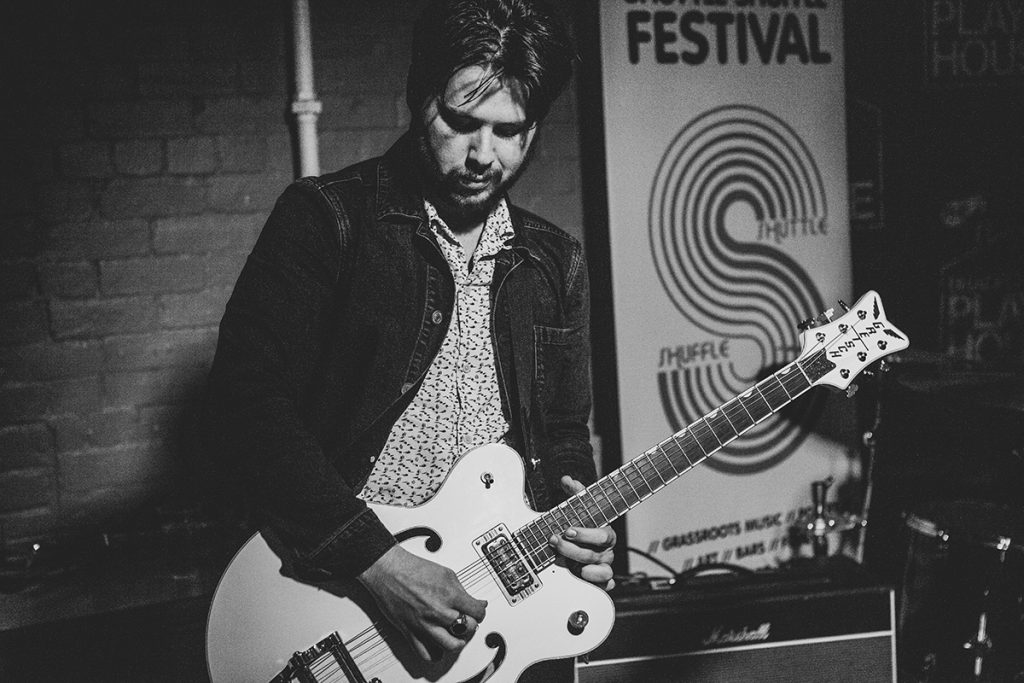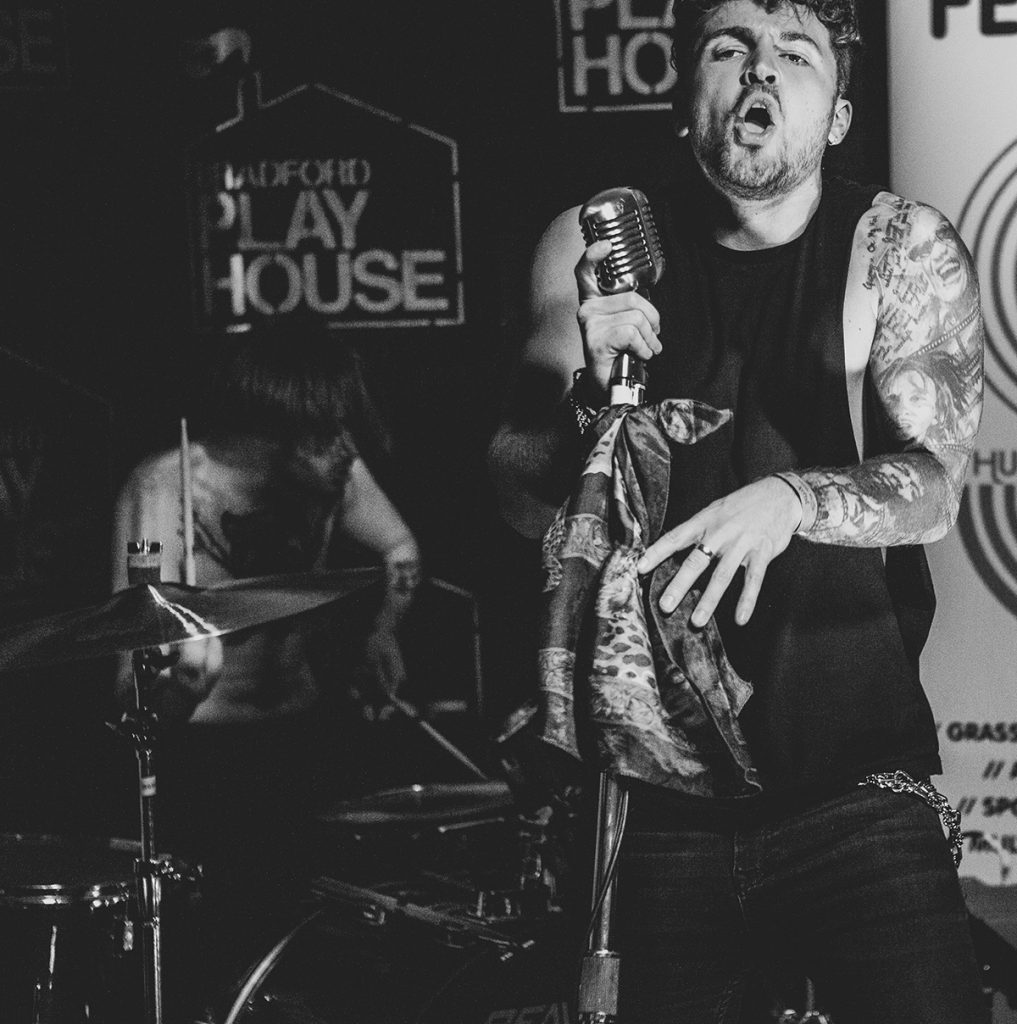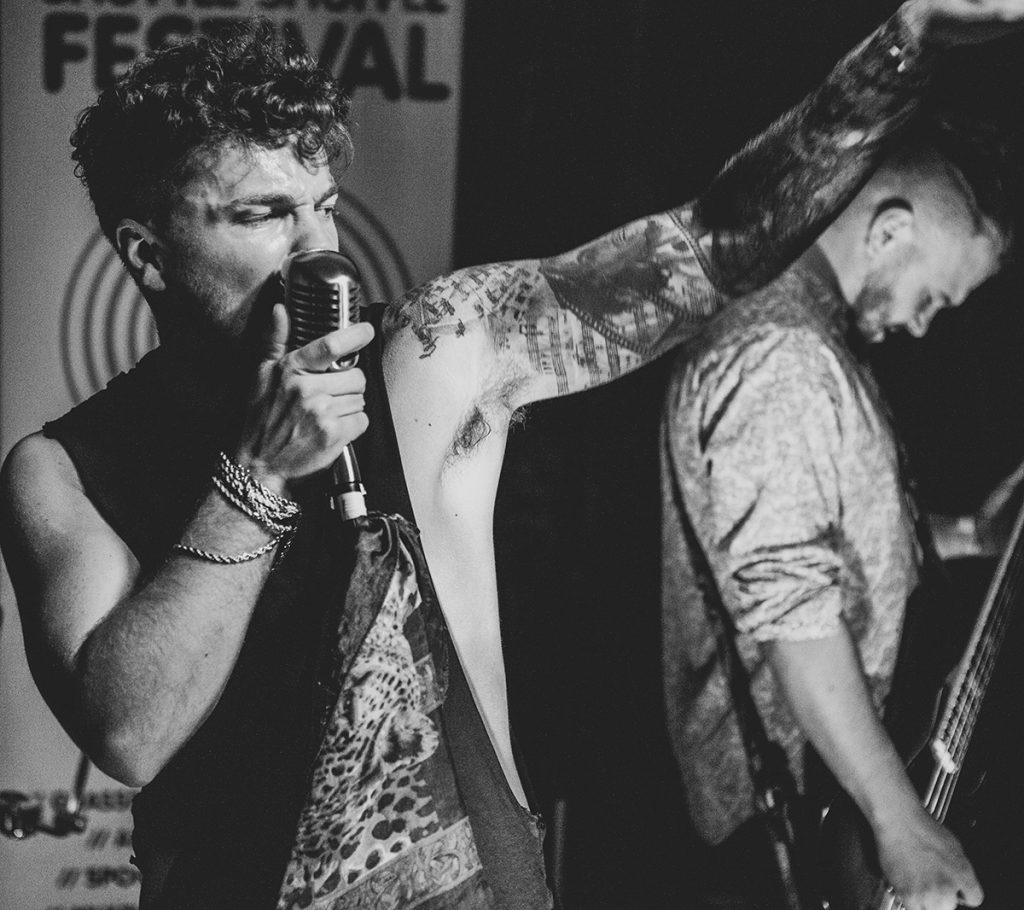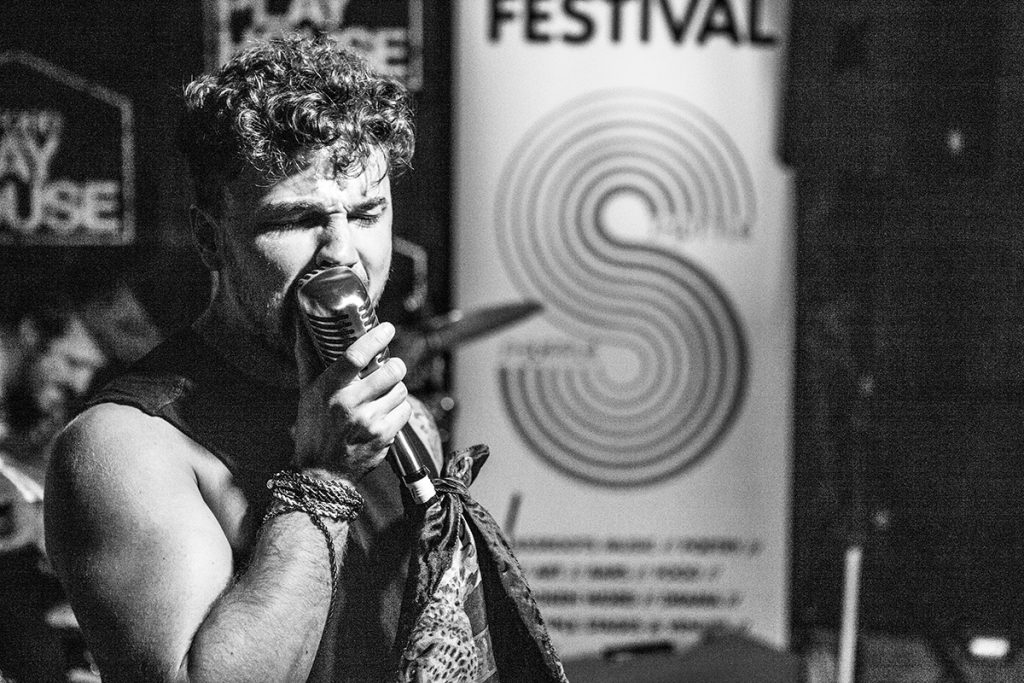 Sunday
I'd been looking forward to Shuffle Shuttle's second day and the first act of the day for me – Everyday People – was one of the reasons for that. I love Everyday People, I'm hooked on that soulful, sometimes funky, thing they do. The band were still in three piece mode – they lost their bass player and drummer some time ago – voice, guitar and keyboard. What this shows is that their songs really work stripped down, they don't rely on layers and layers of sounds. And it really showcases Maeve's voice. Their set included two upcoming singles and covers. They ended on my favourite song 'Princess Blues'. Chatting to the band after their set they told me that at their upcoming gig at the Lending Room in October there'll be a new bass player and drummer in the band, having never seen Everyday People in full band mode this is something I'm looking forward to hugely.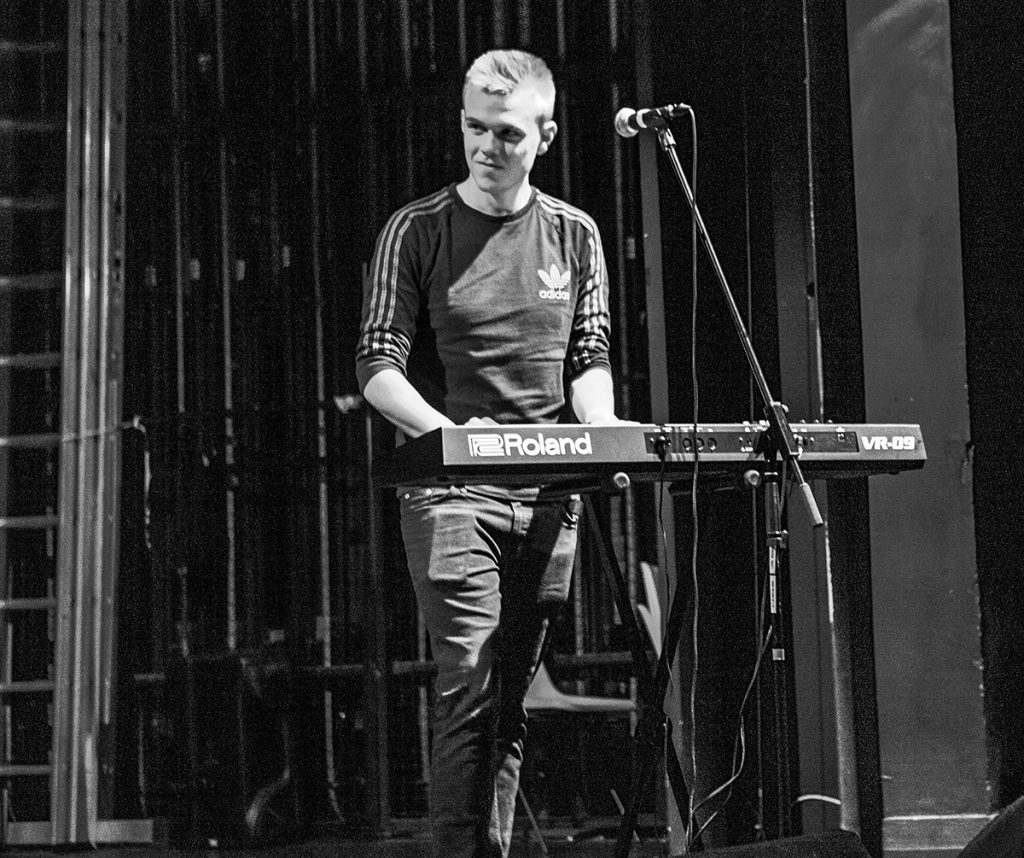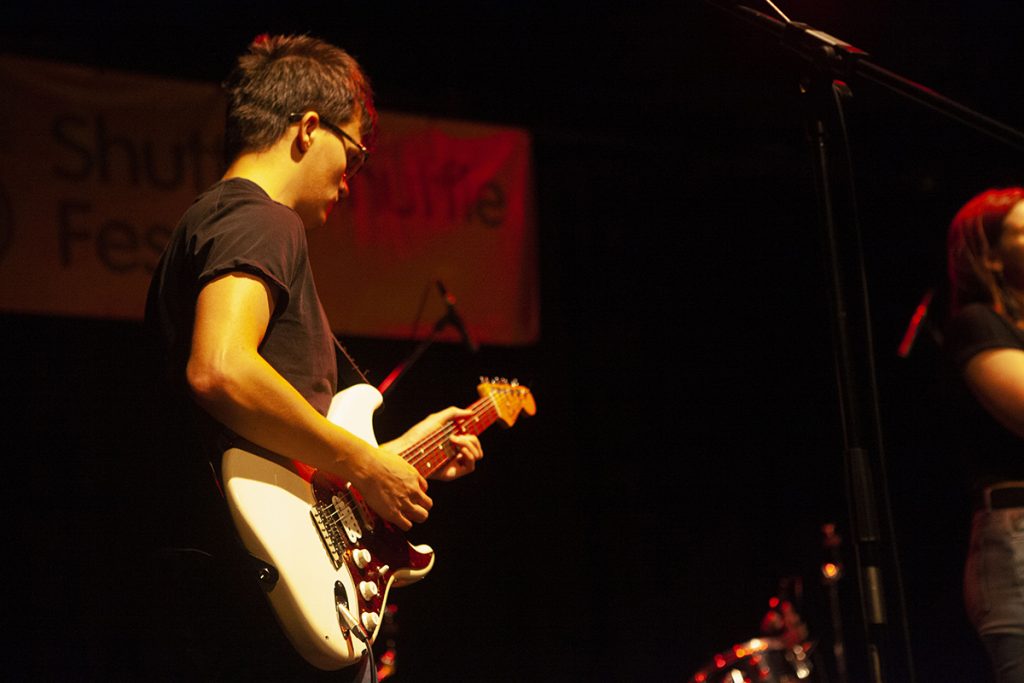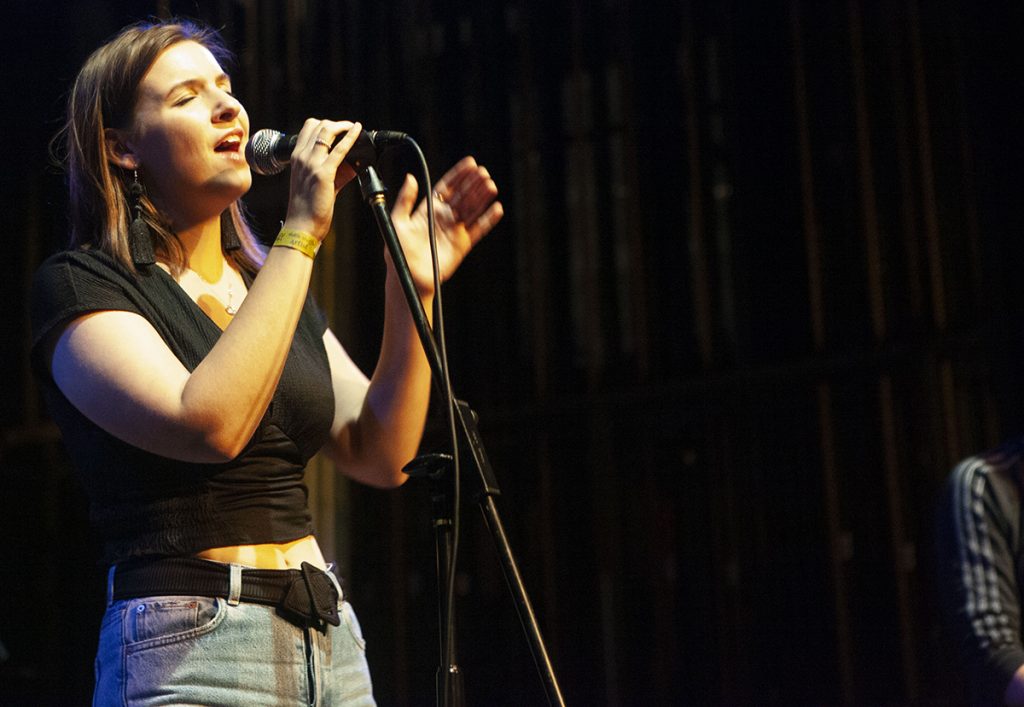 Dalmas do that drummer as vocalist thing. They also do what we might describe as intelligent rock, it's somewhat complex in nature with hints, and I'm sure the band won't thank me for this, of something proggy in there. What is clear is that this is a band who can play. The band are new to me so all I could do was form an overall impression. That impression was good, very good. Dalmas are a band I want to see again.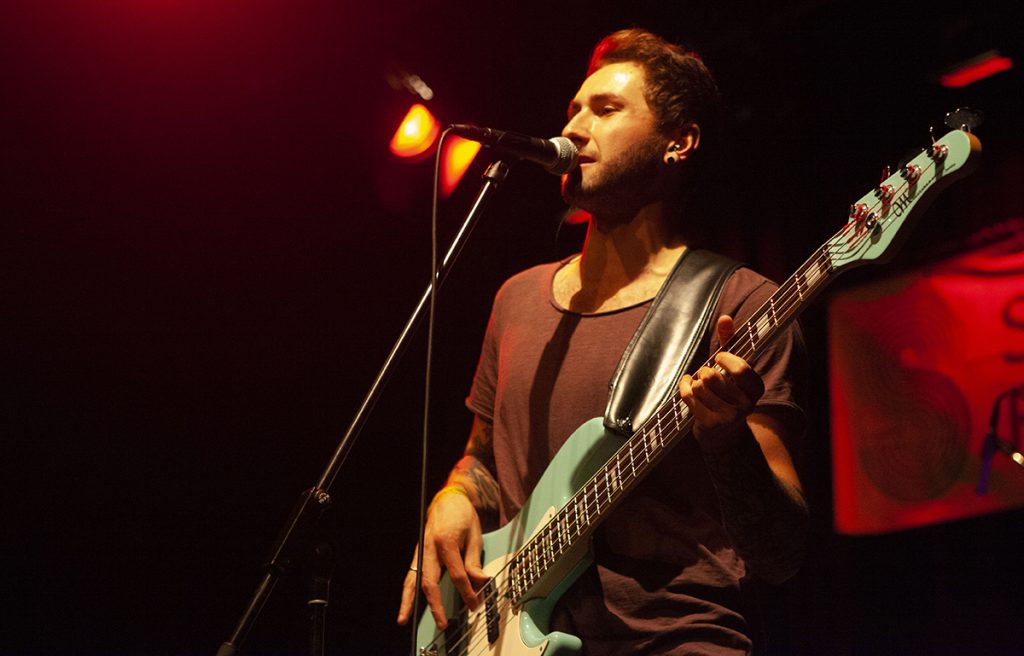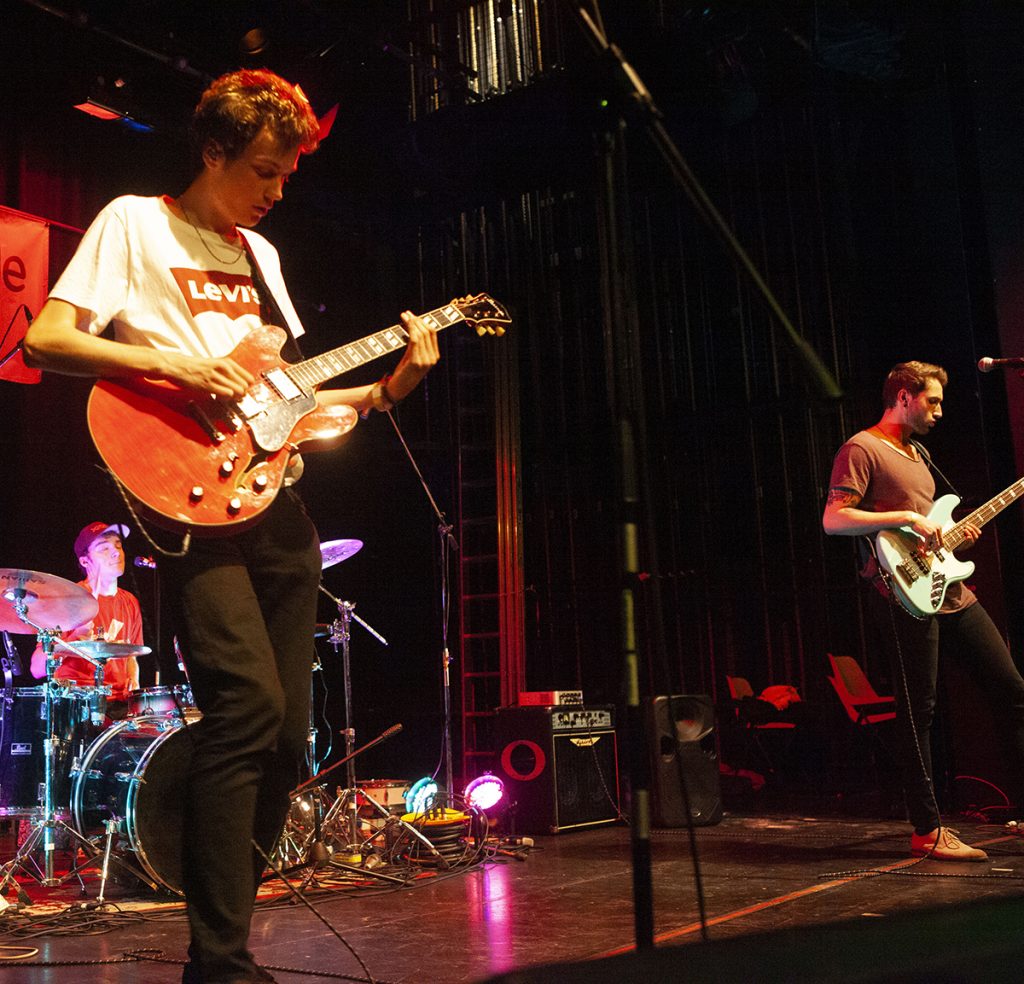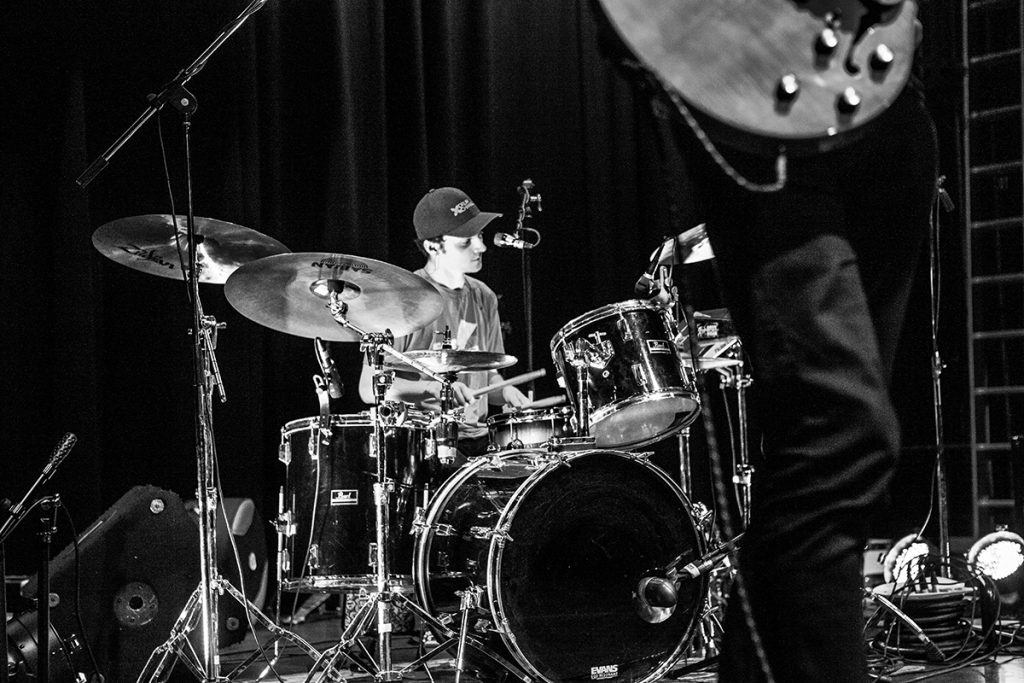 And then for something heavy, way heavy – Abbey Falls. There's a lot of classic rock in there – Deep Purple, Free that sort of thing. There's also something slightly grungey in there. And the playing was impressive, the vocals were great. Abbey Falls are a band I want to see again.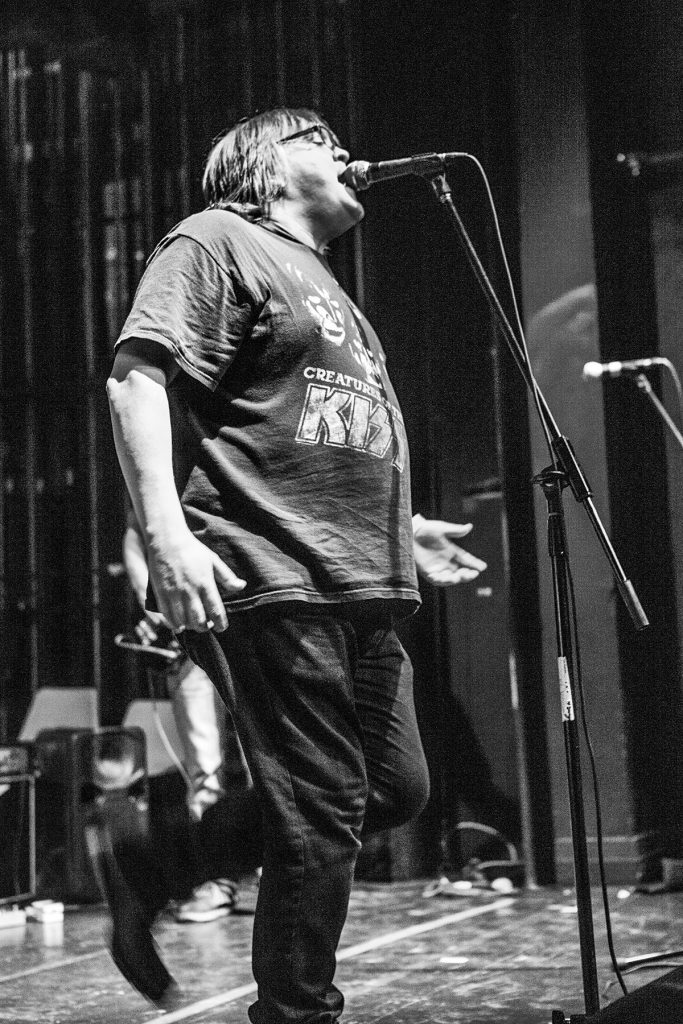 And now for the second reason I was looking forward to Shuffle Shuttle Sunday – Purple Thread. The band played a rare acoustic set down in the basement bar. Having never seen an acoustic mode Purple Thread, I was looking forward to this, although I was wondering how their songs would sound played that way. Actually they sounded rather fantastic. The set included some songs from the back catalogue – songs I'd like to hear again, one Bowie cover and some more recent songs. The recent songs showed that the songs really work, they don't rely on their usual rock sound to work, they have substance. And that Liz sounds great. This was a treat and a highlight.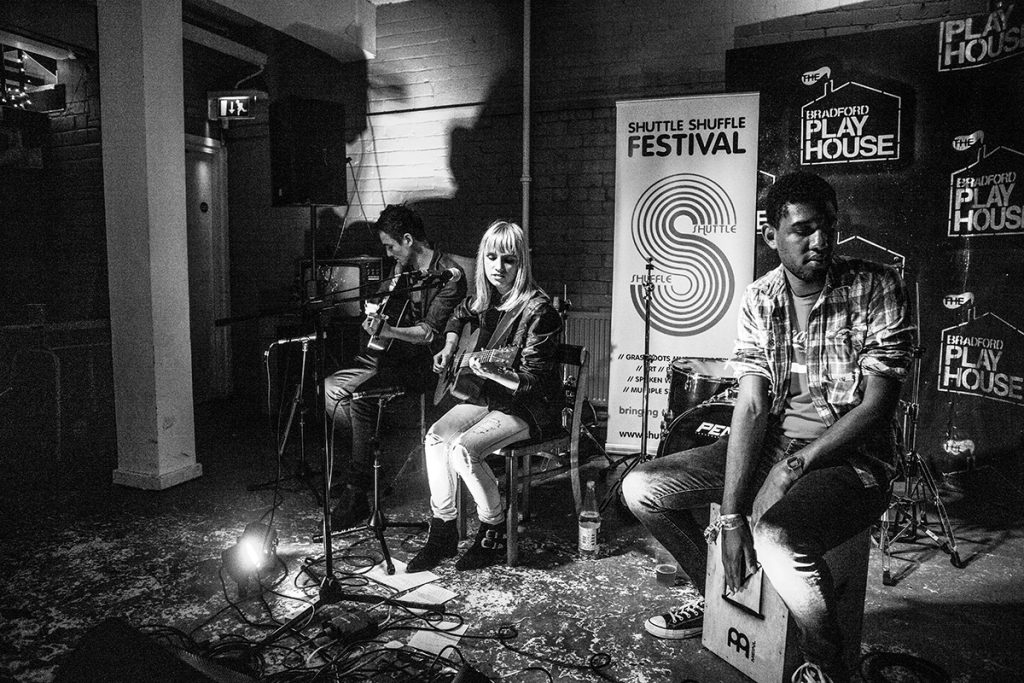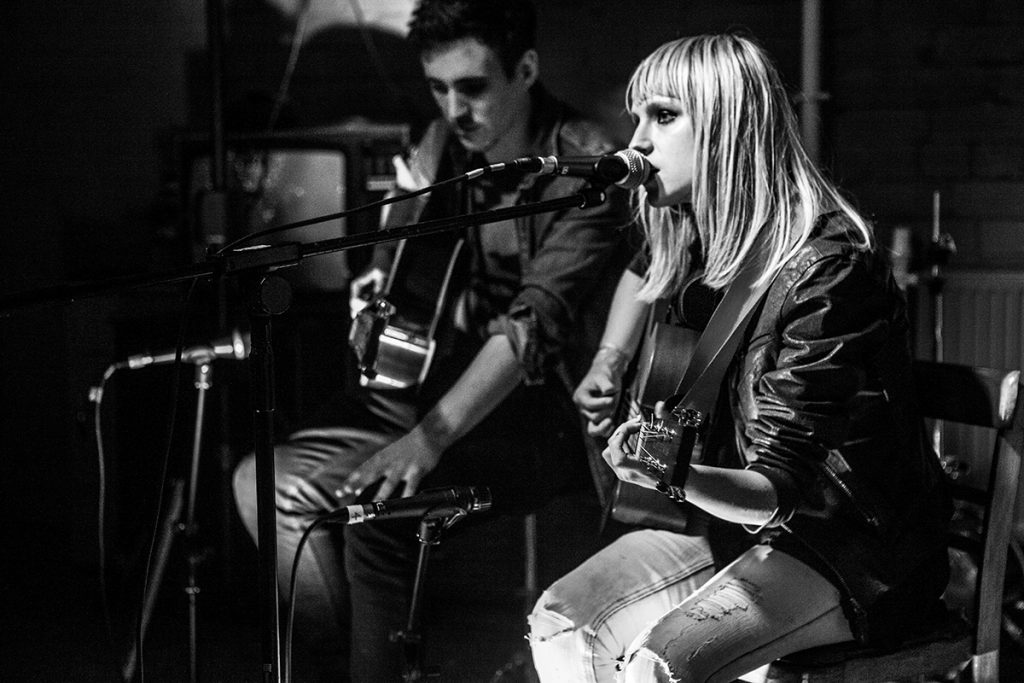 I took a walk to another venue – the Merchant Bar – to see Chris Dover (CPSD's guitarist and vocalist) play a blues/country/Americana set. Chatting to him earlier in the day he'd told me that some people know him for this and not CPSD. I didn't know quite what to expect but it was fantastic. His set is mostly original songs – both musically and lyrically great – and they come, in the main, with great introductions. It was relaxed and hugely entertaining with musical substance. If you're into this sort of thing, and even if you're not (you should be), do try and catch Chris play and sing. His set ended with guest artists joining him and his harmonica player on one final song. Great stuff.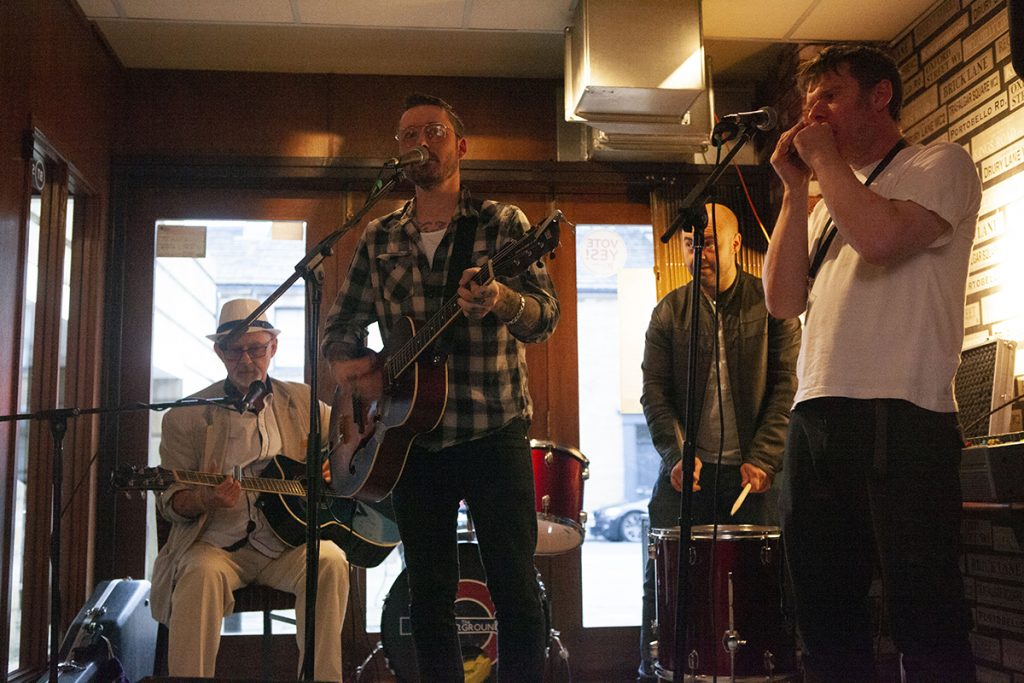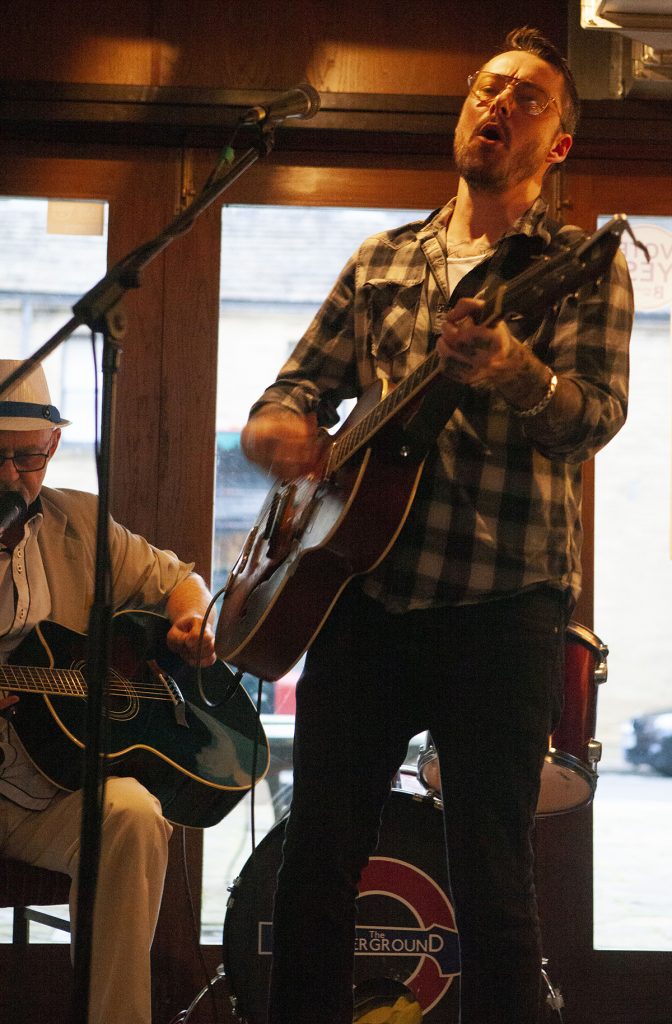 My Shuffle Shuttle experience ended with Sky Valley Mistress playing in the basement bar. Sky Valley Mistress are a band I've been wanting to see live for ages. Oh my fucking god, this band rock, they rock big time. The band rip out raw raucous rock 'n' roll while their singer – Kayley – throws herself around the 'stage' belting out fantastic vocals. But in all that raw and raucous music there is subtlety, there is great drumming and guitar. Visually they are great. If this is what they can do in a basement with only a few people watching, I'd love to see them play a proper venue with a decent crowd. If you like loud rock go see Sky Valley Mistress.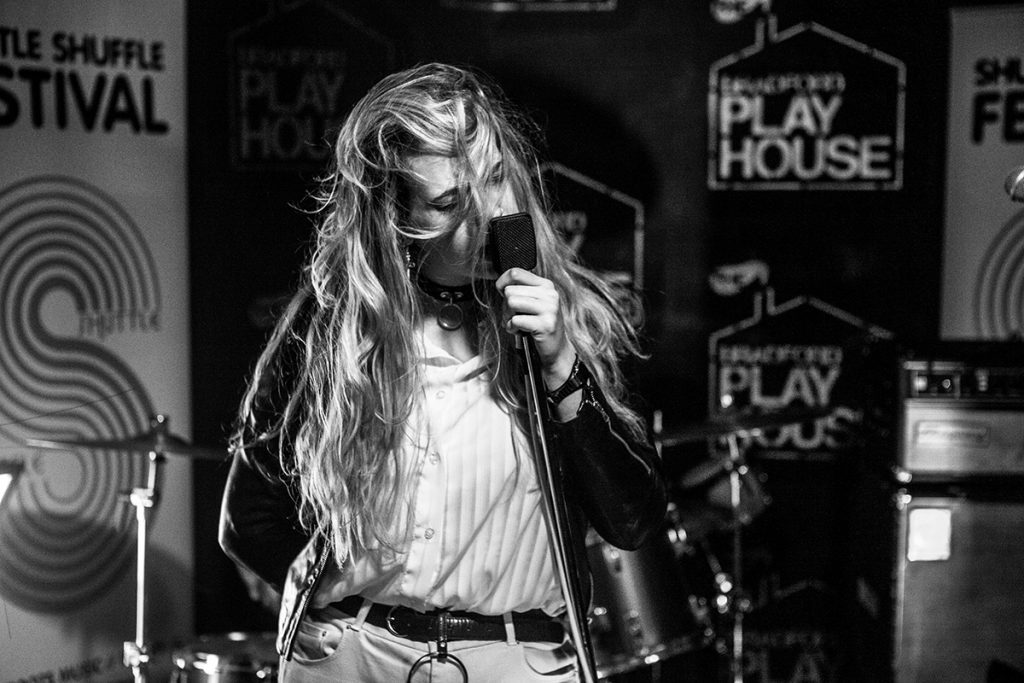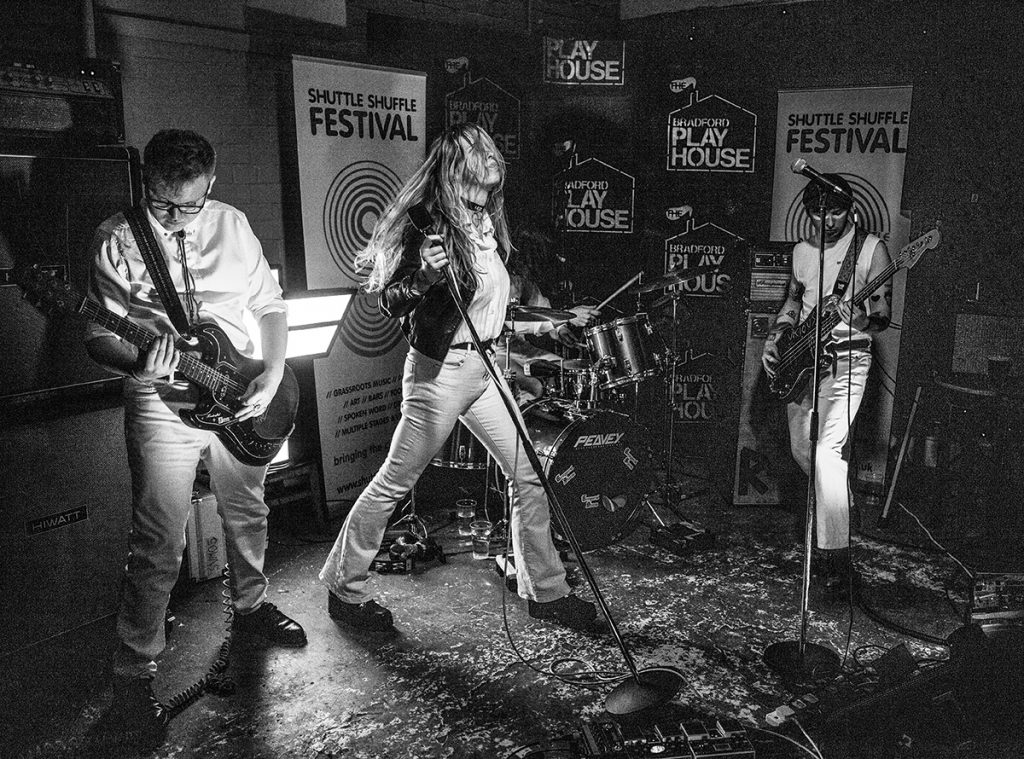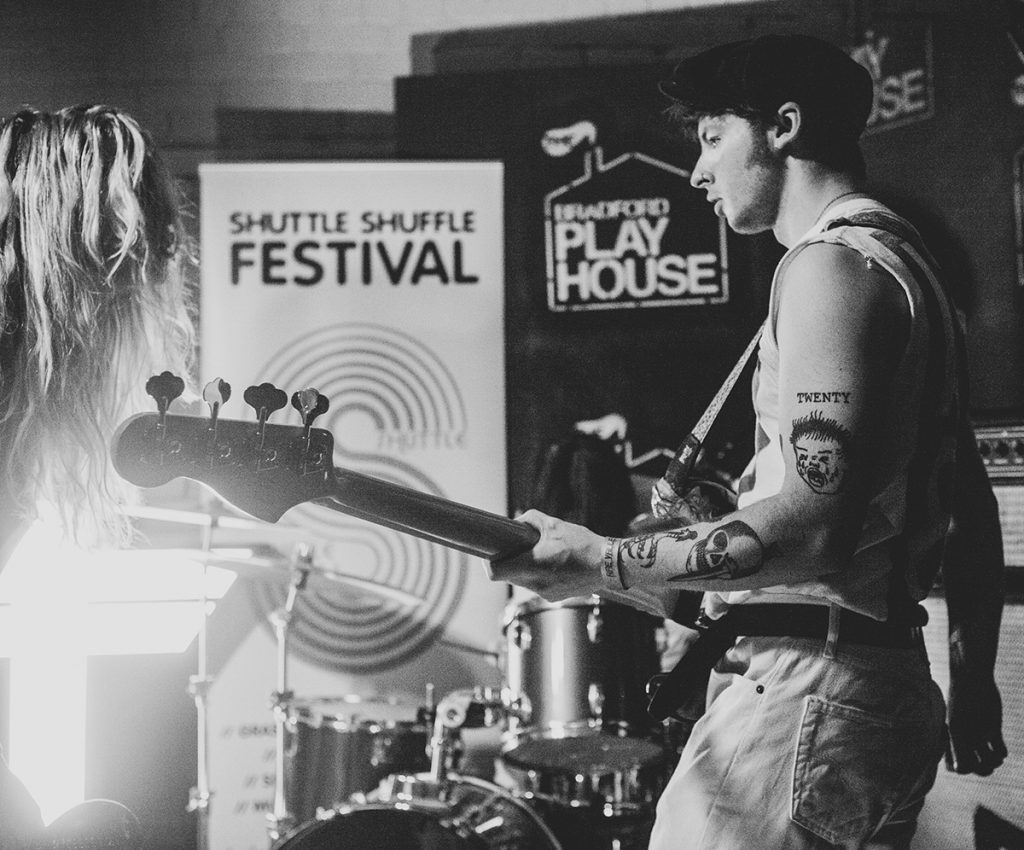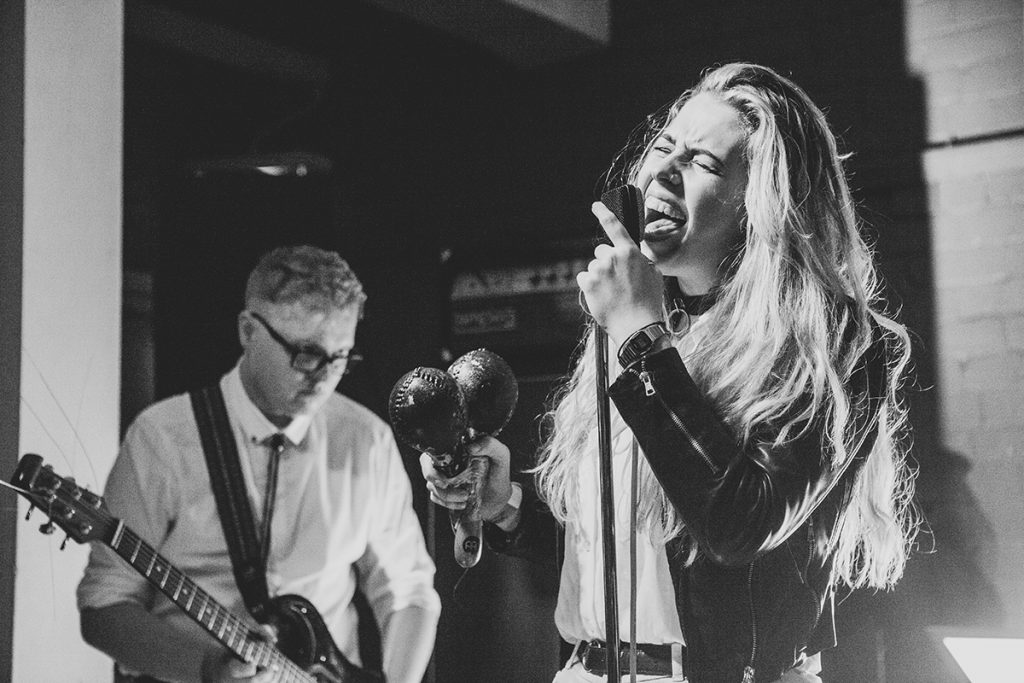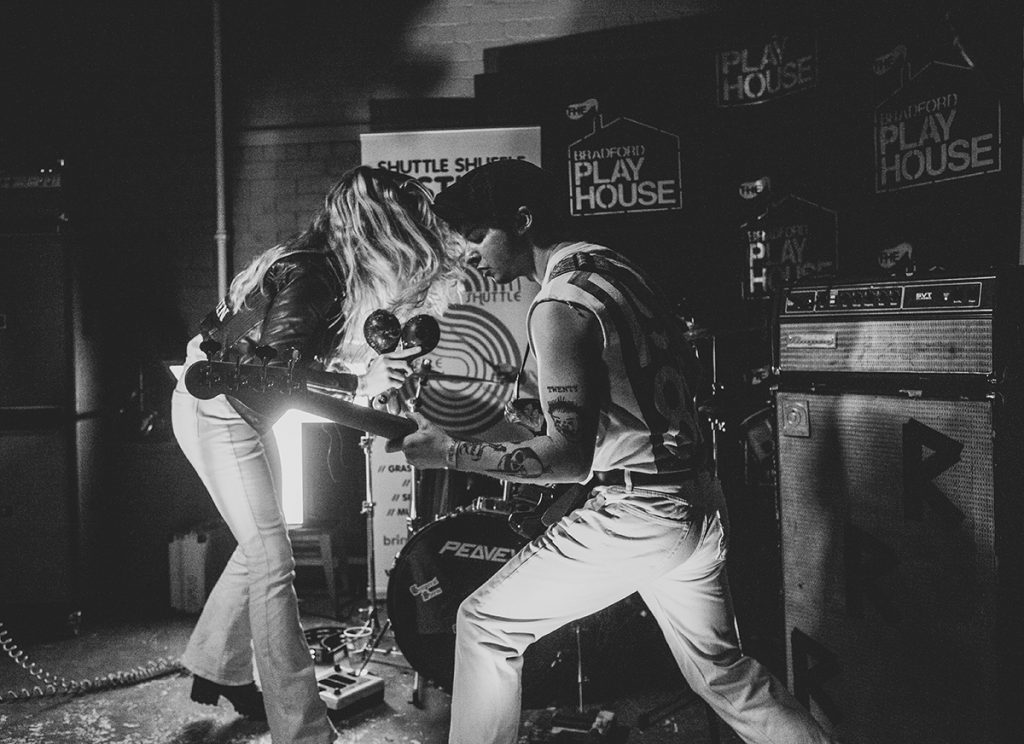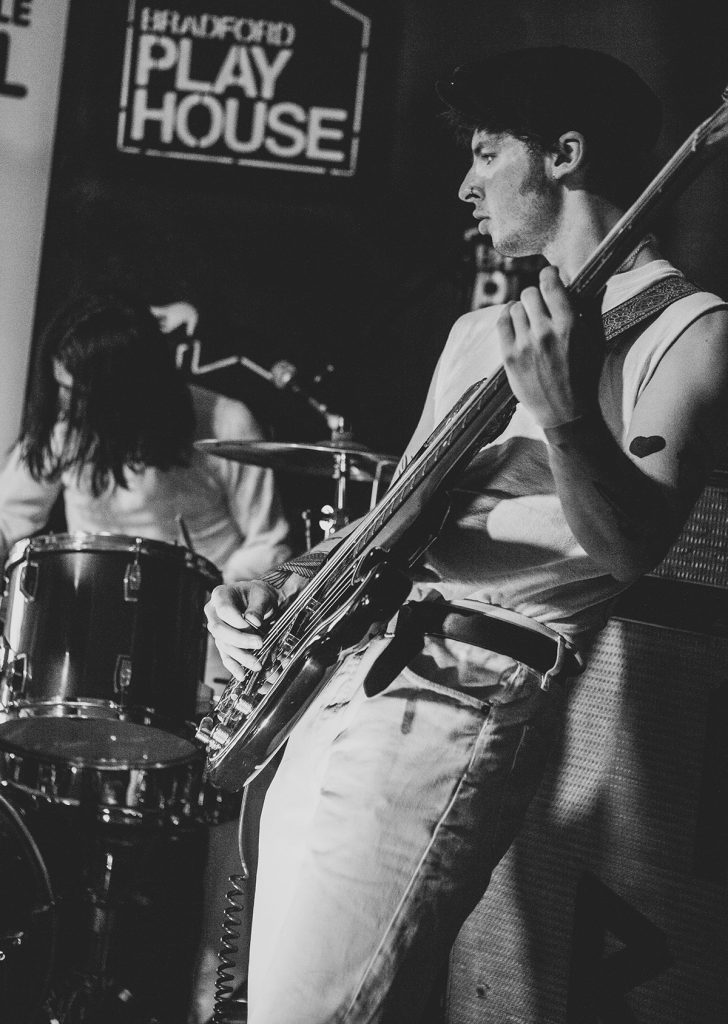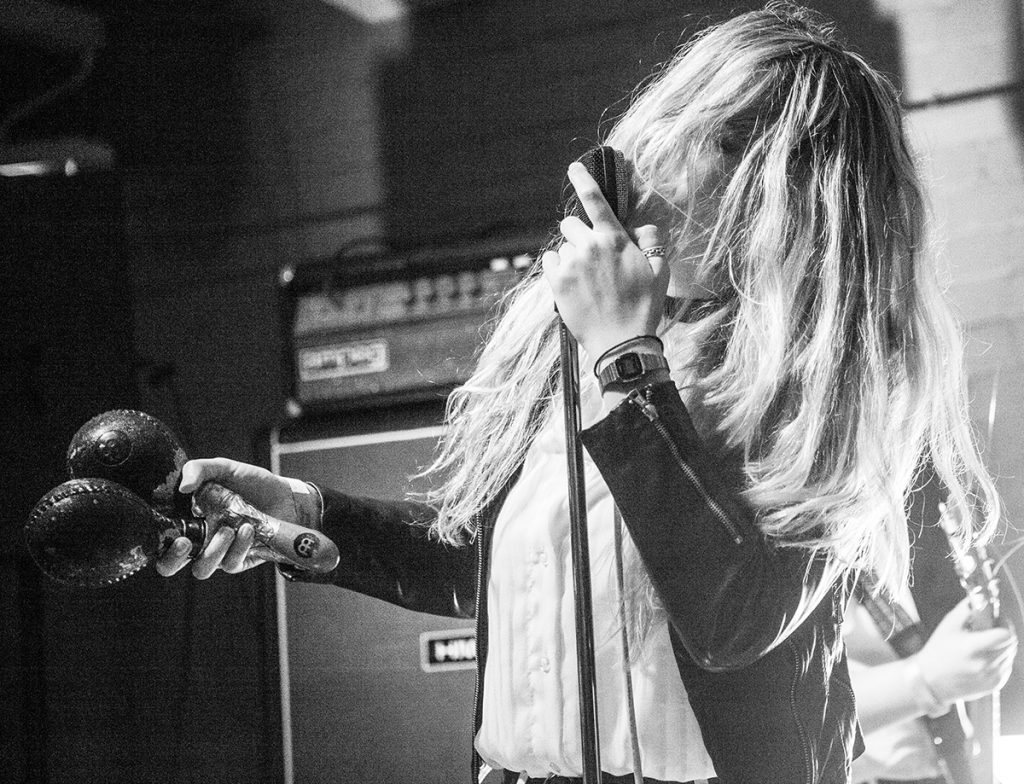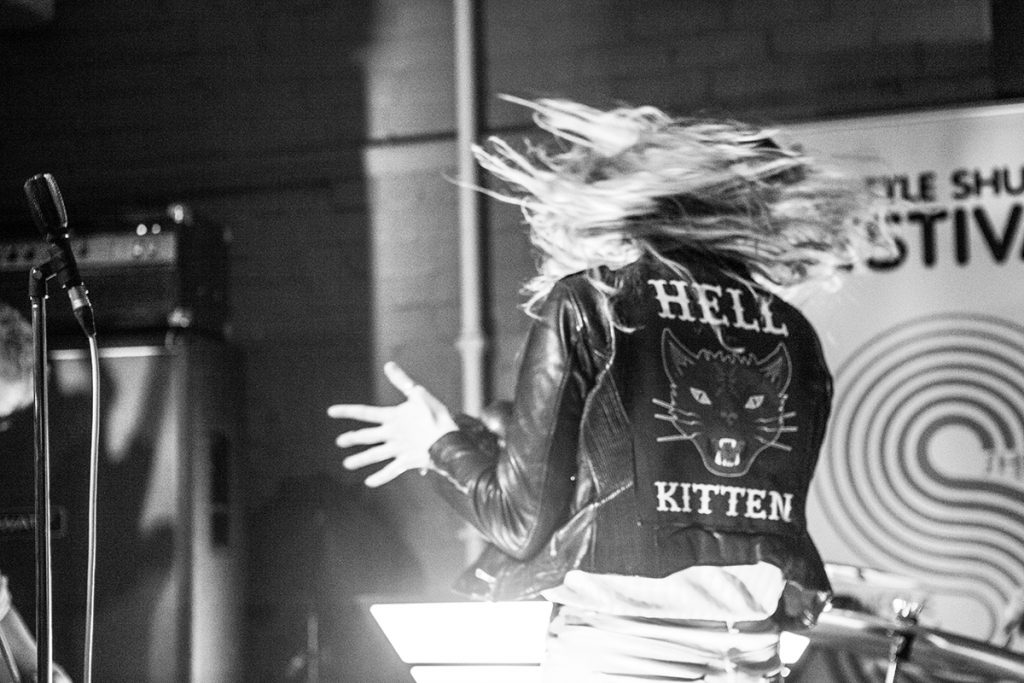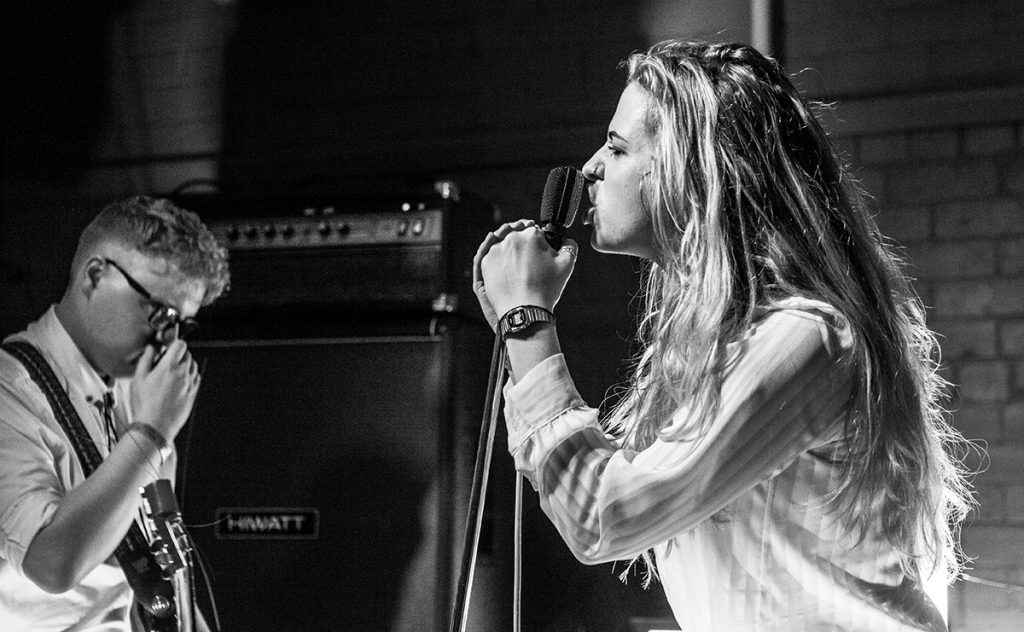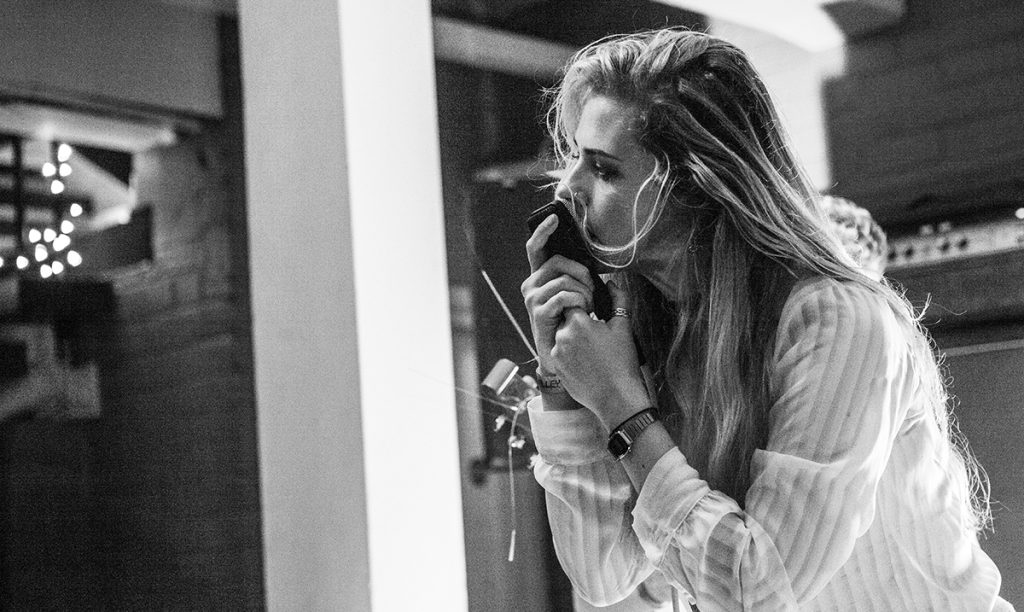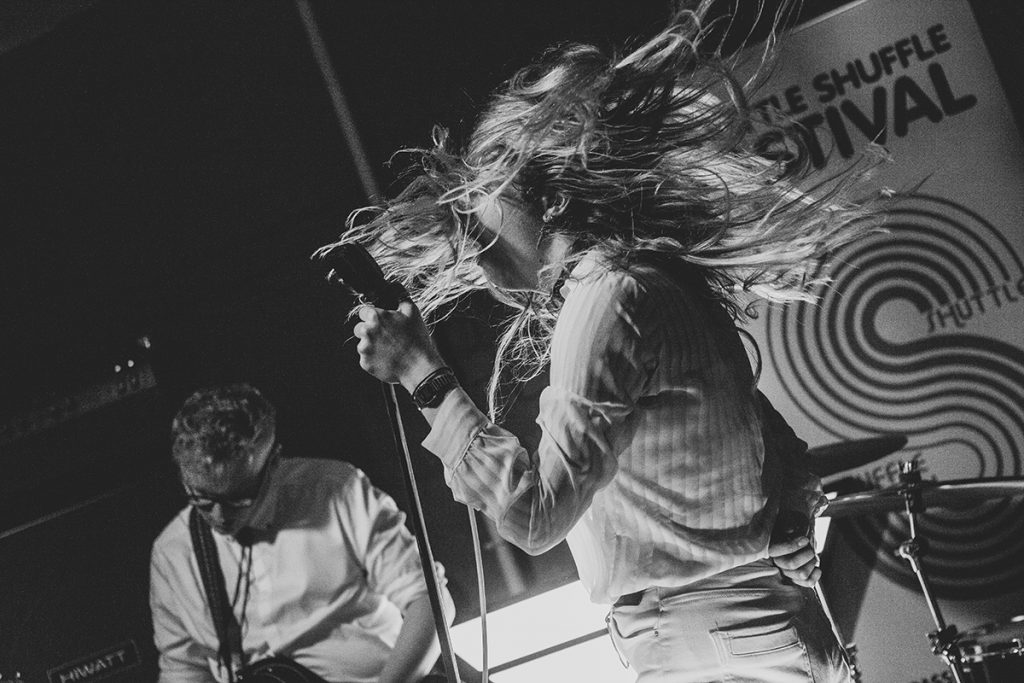 All photos on this page © Frank Roper Photography. More photos on his Facebook Page