What an absolutely fantastic night! Two great bands and a buzzing crowd. Despite my love of jazz and jazz based music this is the first time I've reviewed that music live. This is something I intend to do again.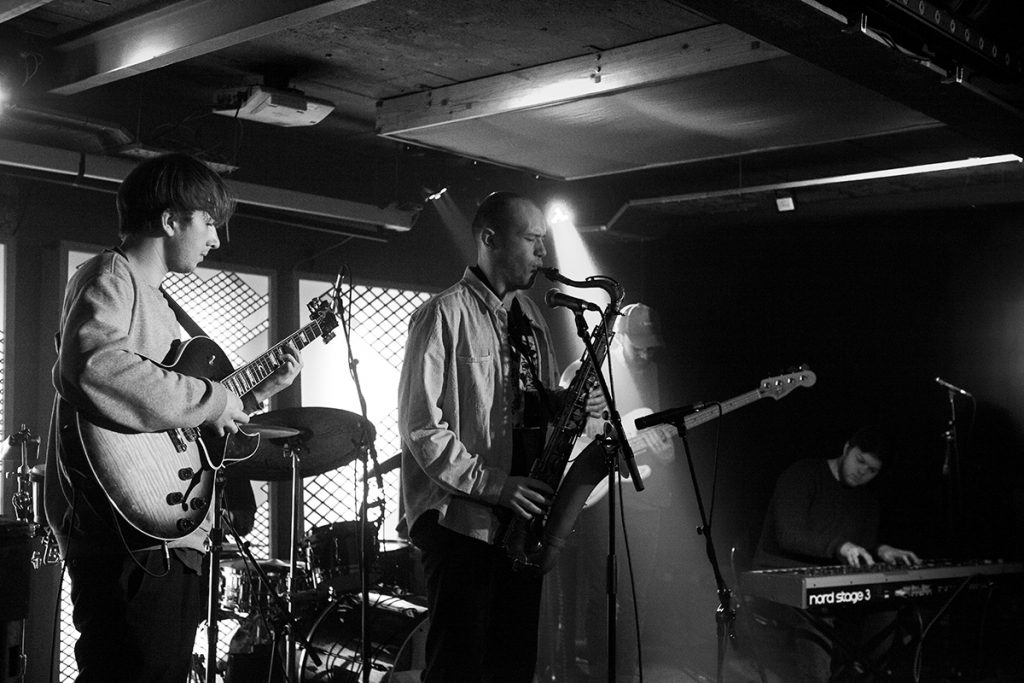 The first, and only, time I'd seen Narcle live before they had a singer. Here they didn't. This was initially disappointing but actually their set turned out to be a joyous thing. They play I guess what you'd call soulful jazz, and jazz it very definitely is. Although they play with an up to date edge, so it's not old-school. But if you're a fan of old-school jazz you won't be disappointed.
Basically I let myself be taken by their playing. And their playing is amazing, this is a bunch of people who really know what they're doing. Each player is individually fantastic – I was especially drawn to the saxophonist and keys player but that isn't putting down the others in any way.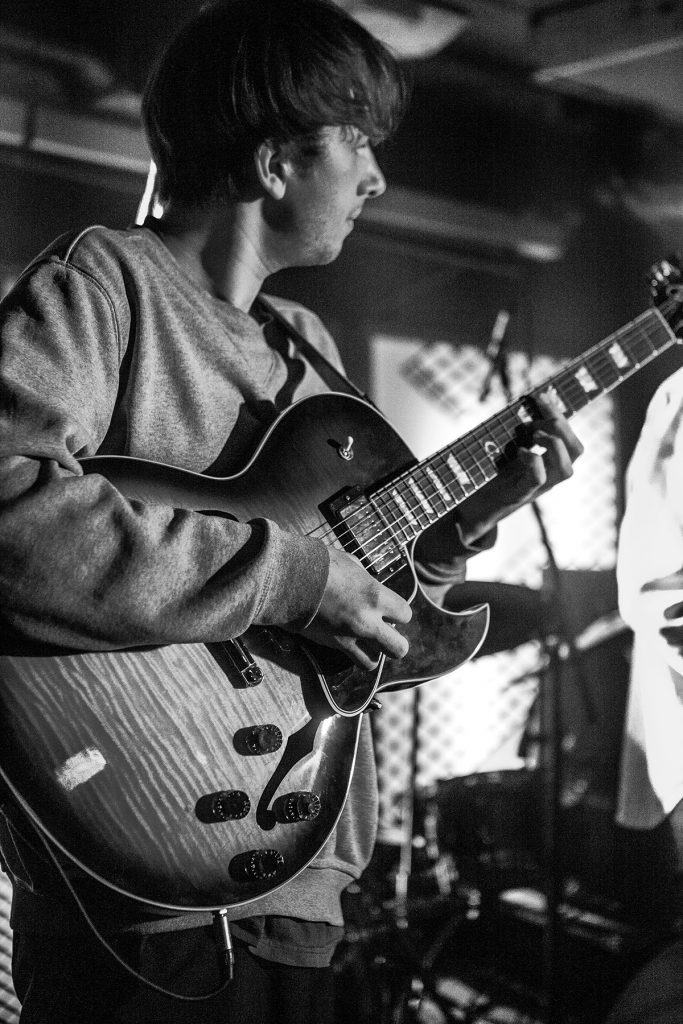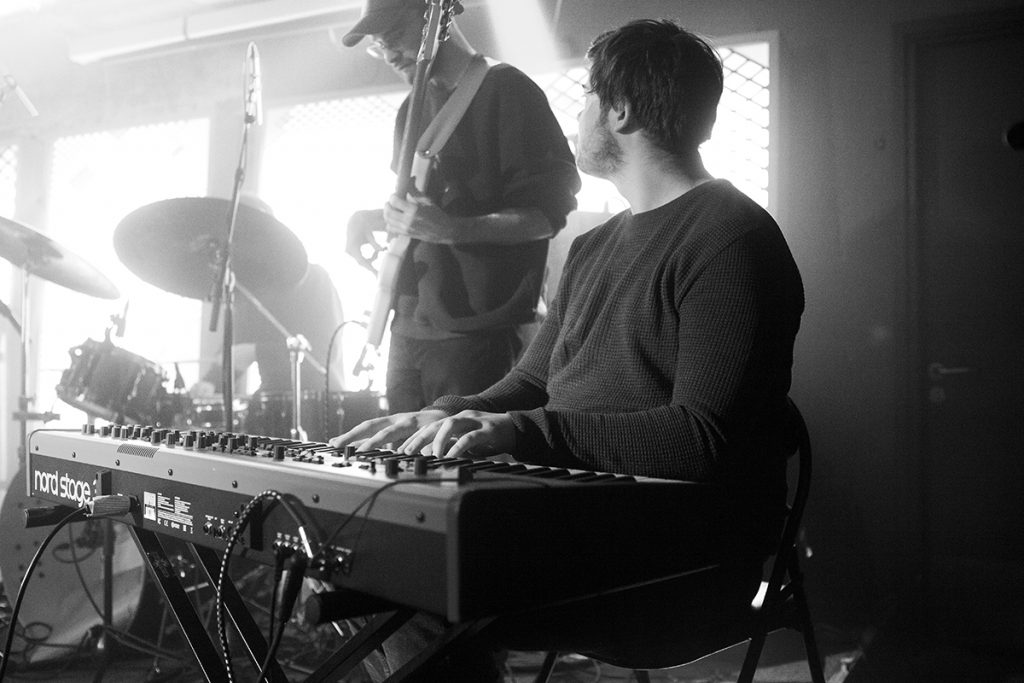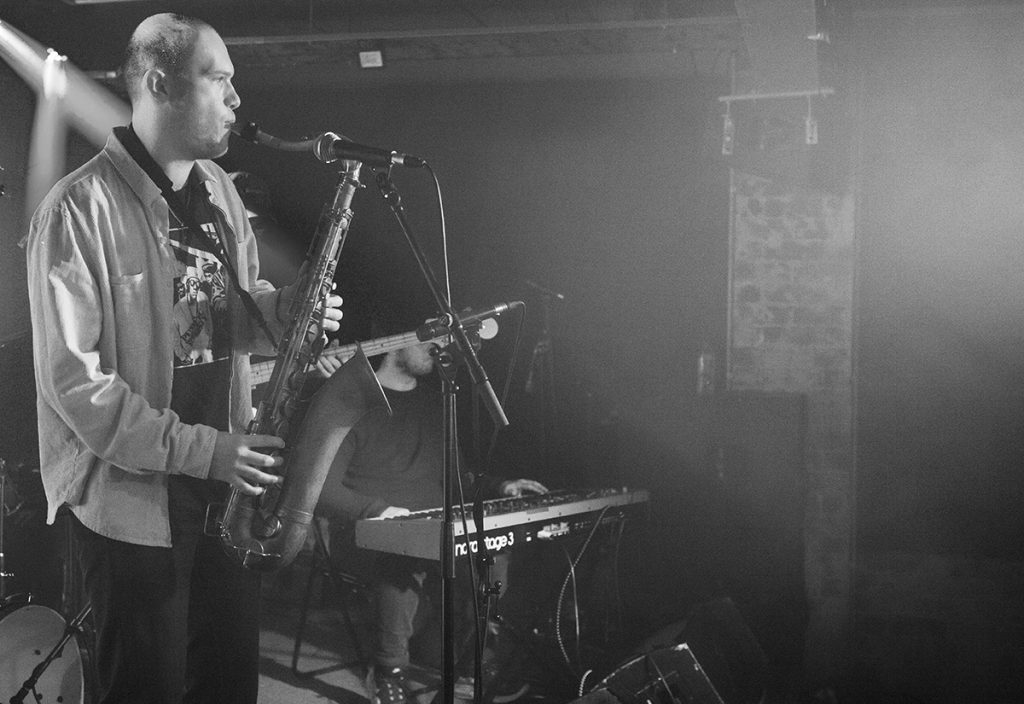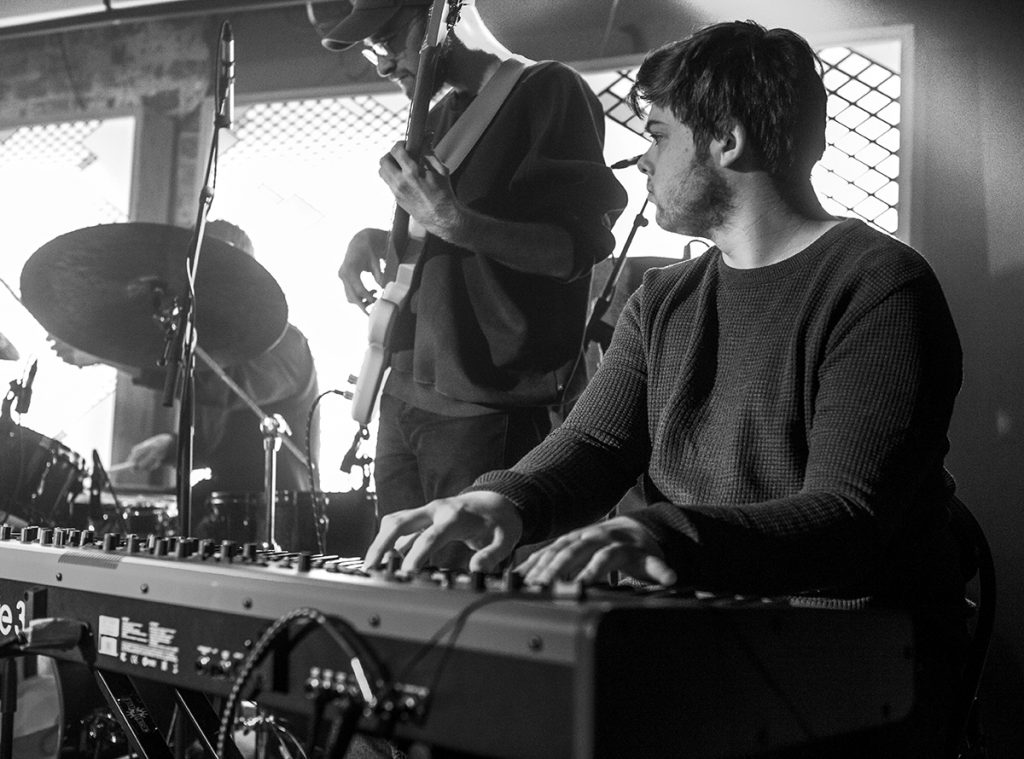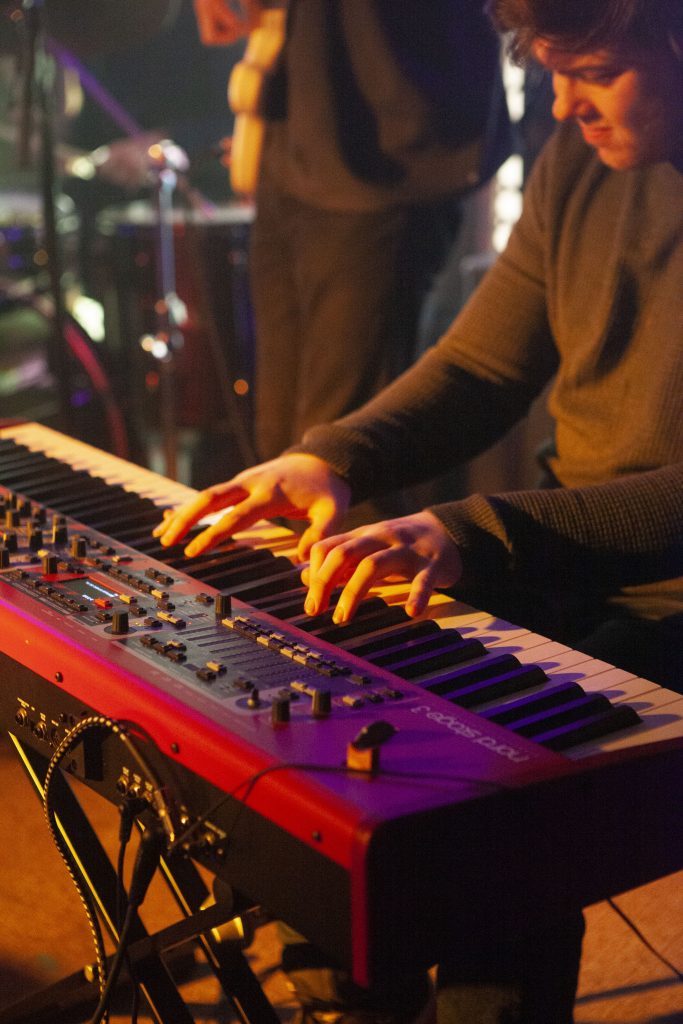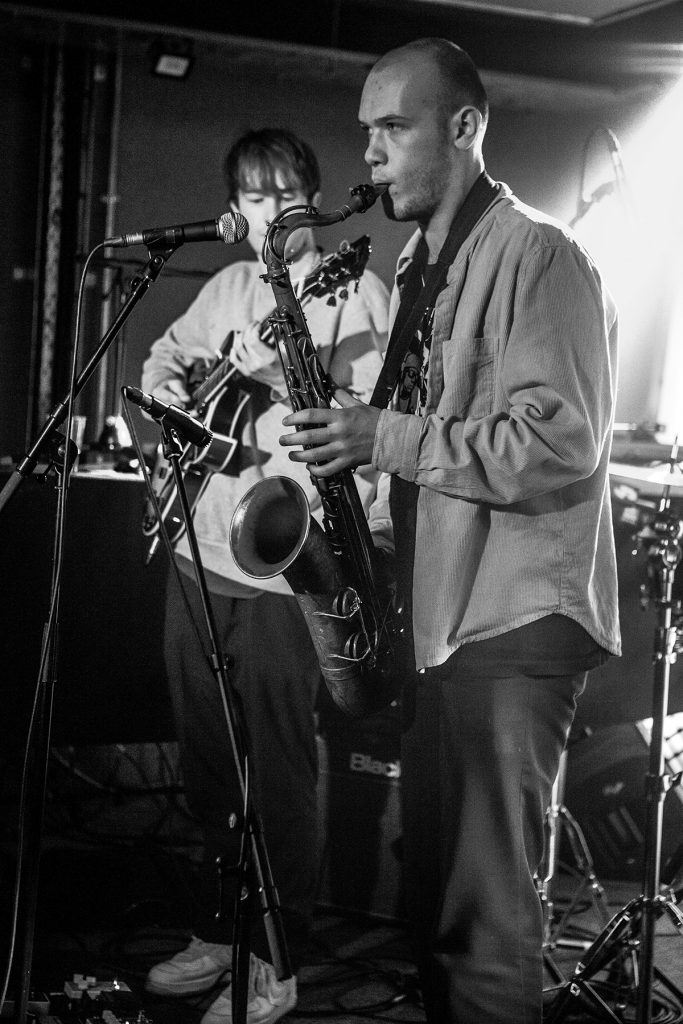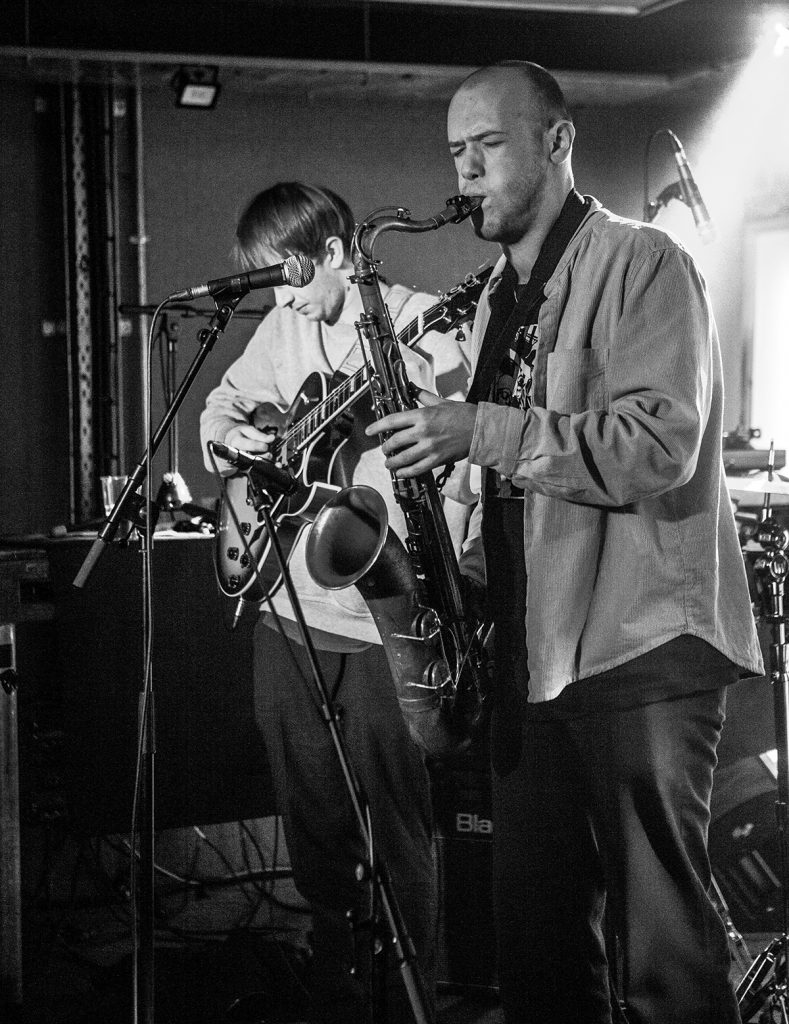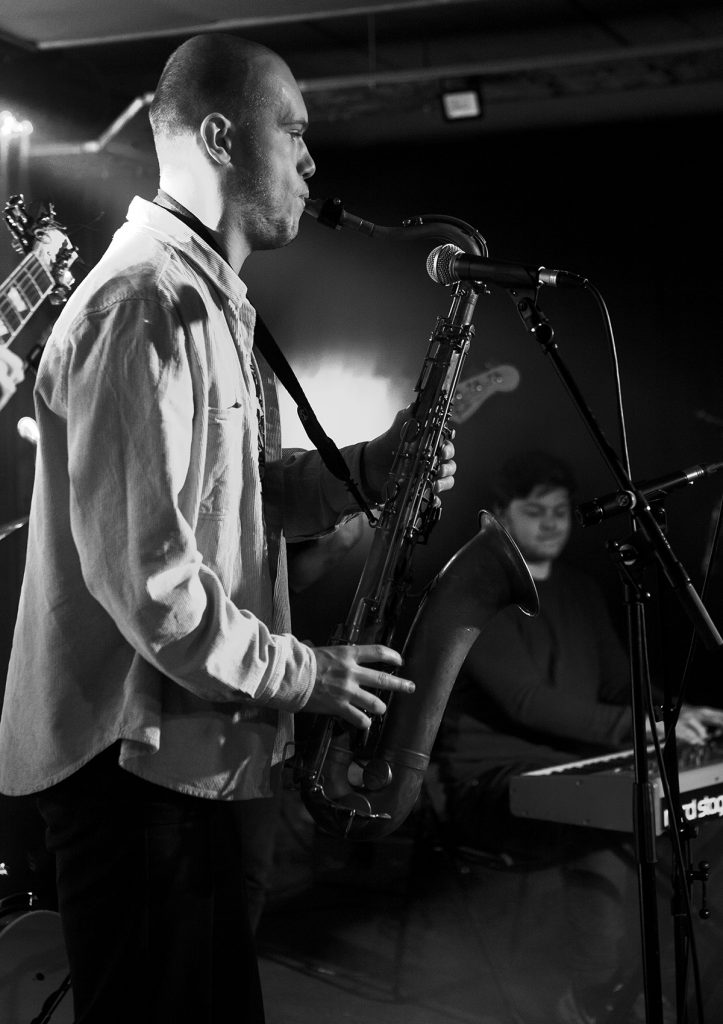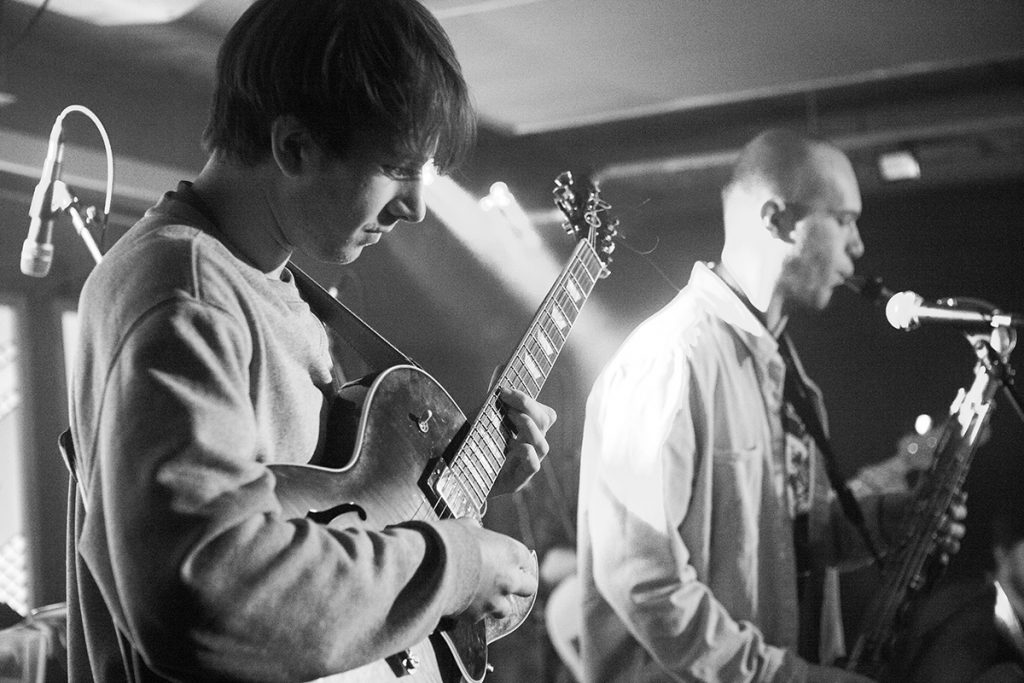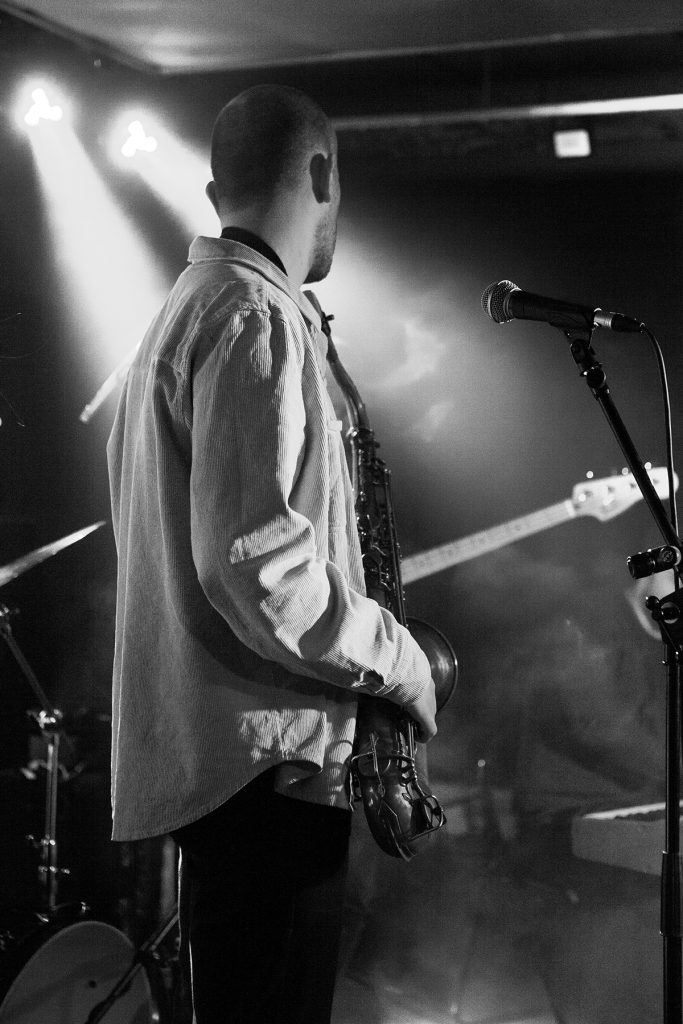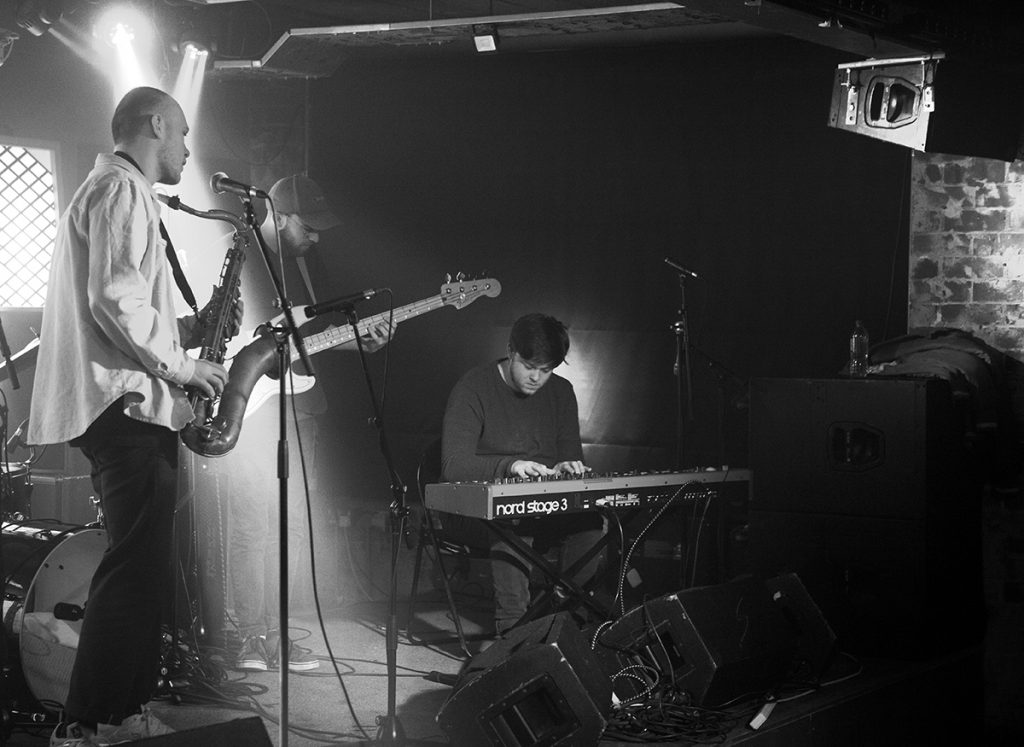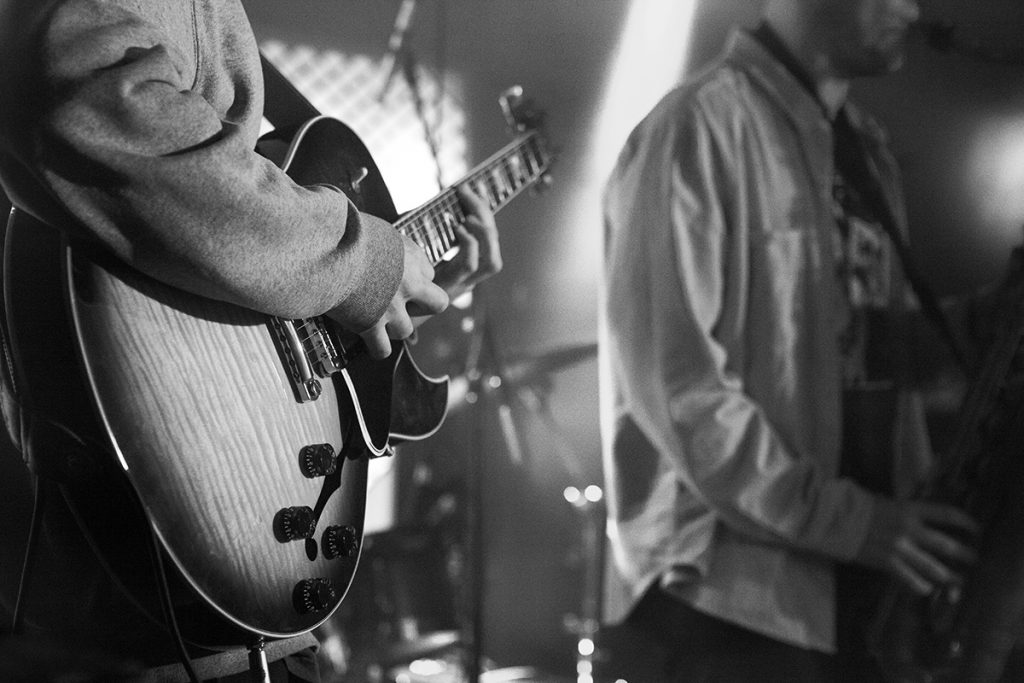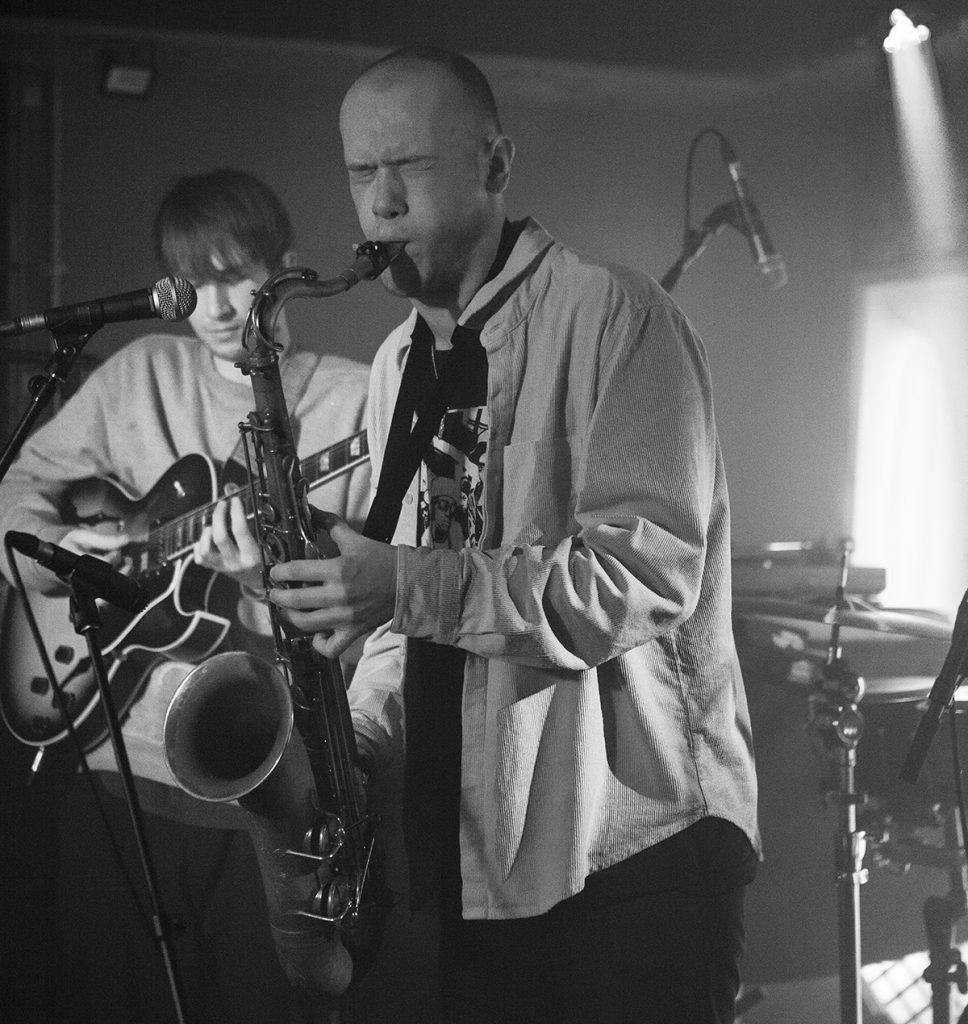 In that jazz way (natch) the players took solos which the crowd appreciated. As somebody who attends jazz gigs I'm used to the applauding of solos, but somehow that night the crowd doing that surprised me. It's lovely to have a crowd that appreciates the skill of individual musicians.
Look they played pieces but honestly in terms of the enjoyment the names of those pieces didn't matter, what mattered was the lovely sounds coming from the stage. All you needed to do was just dig it and let yourself go. People danced, smiles were all around.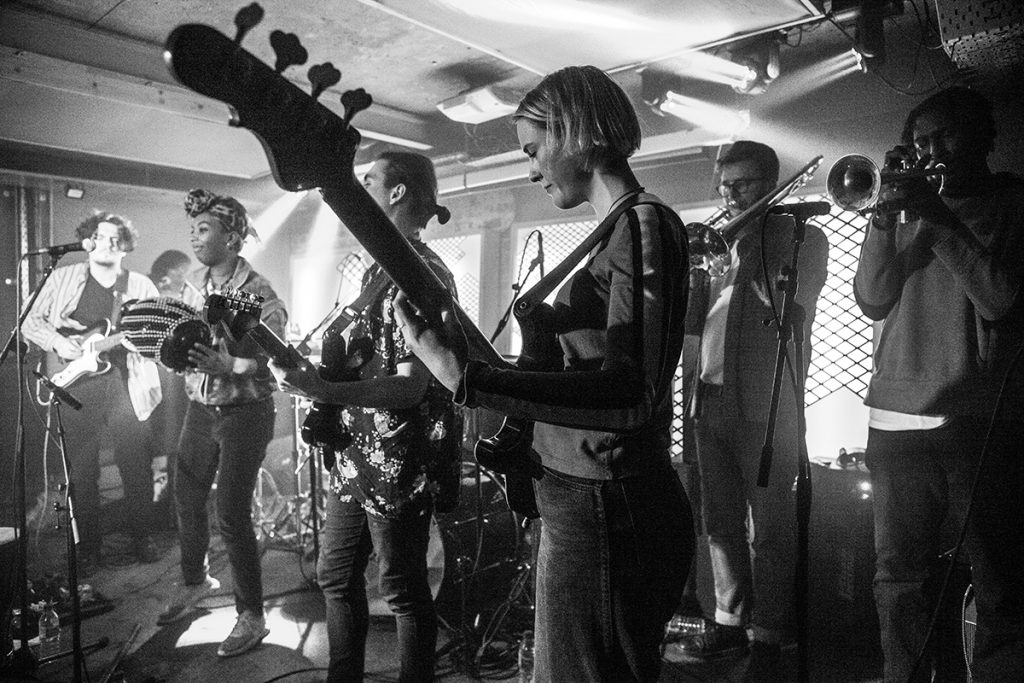 Suitably warmed up, and with a filling room, we were hit by the groove behemoth that is TC & The Groove Family. There are a lot of them, huge amounts of them. I had a vague idea of what to expect but the full force wasn't what I expected at all. This band groove, they groove to fuck, they groove so hard you could use them as a weapon.
So for those of you that don't know TC & The Groove Family are something of a Leeds supergroup featuring members of bands including Necktr, Project Hilts, Long Legged Creatures and Fall Quintet. They play fusion but what a fusion – you hear elements of Nigerian Afro-beat, Brazilian Samba, Ghanaian highlife, Latin Jazz and UK electronic beats including Garage and Broken beats, not to mention dub and reggae. And yes there's jazz. It's a heady mix, a mix that is heightened by the way their music goes off in all directions, you think you have a handle on a track but then it does something entirely unexpected – brilliant, just brilliant.
As a 'supergroup' (look I'm sorry to describe them that way but you suggest something different) you'd expect the individual musicians to be fantastic and they are, Delve past the fantastic groove and you hear people playing with incredible skill. But what they do is lock together, the combined force of those musicians is amazing.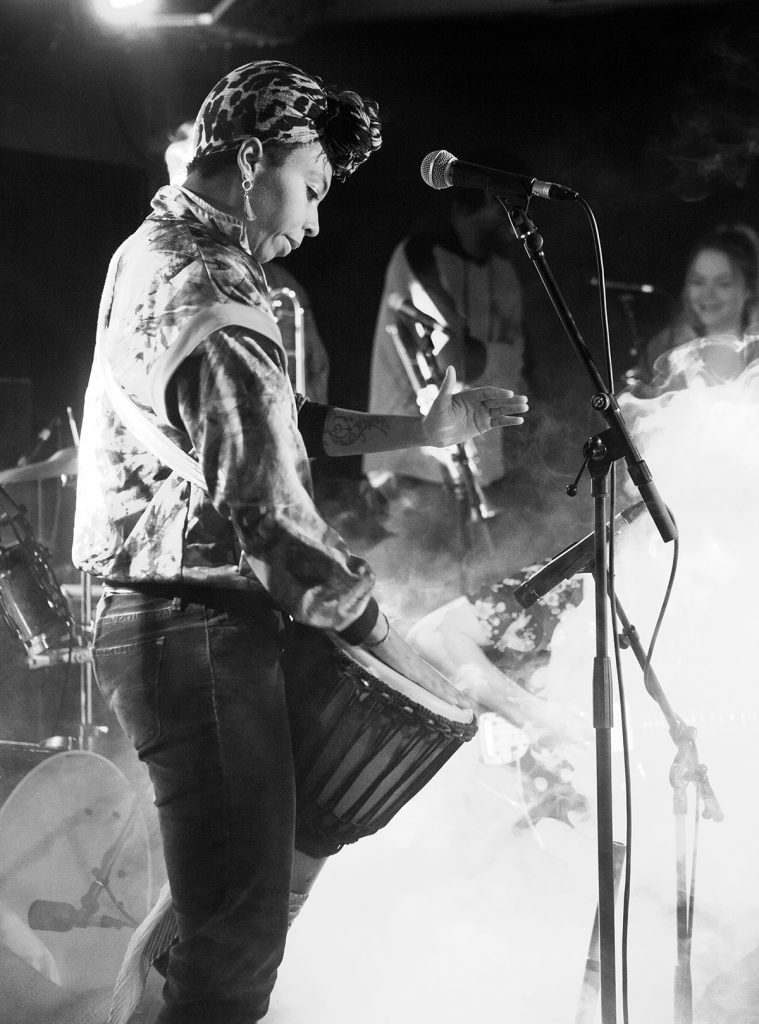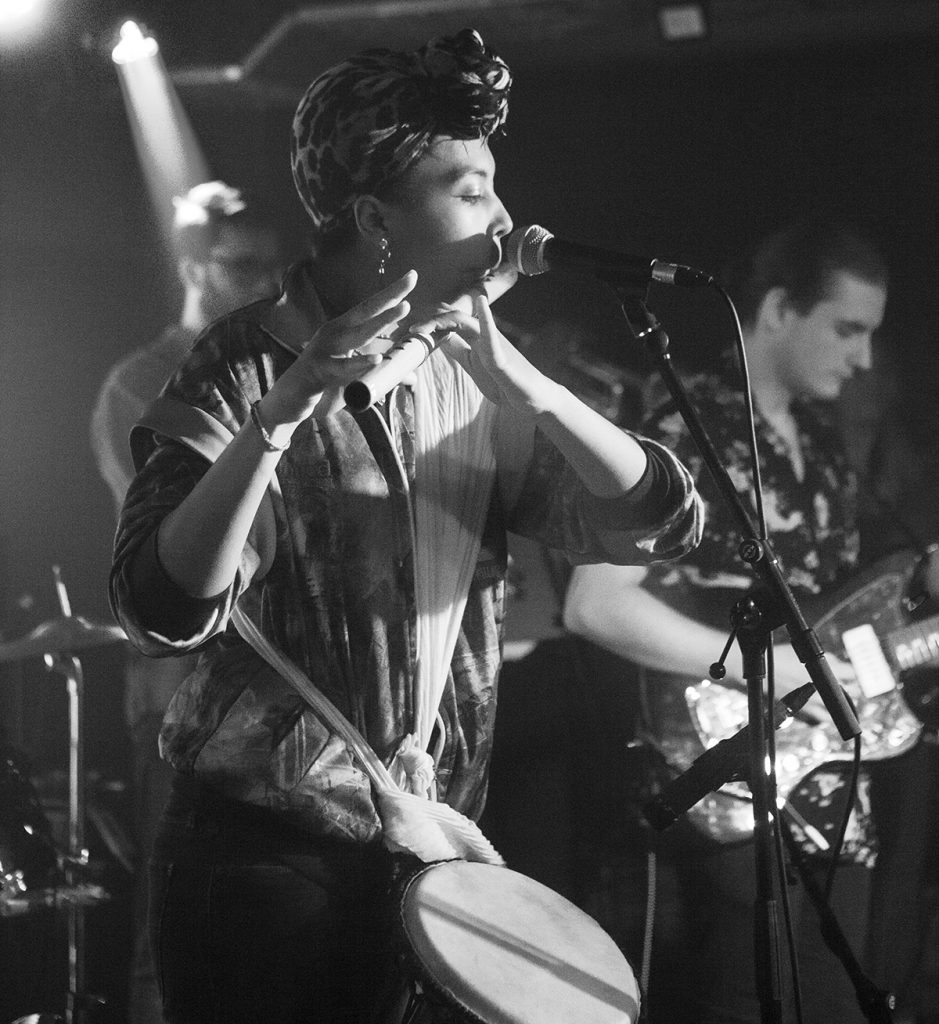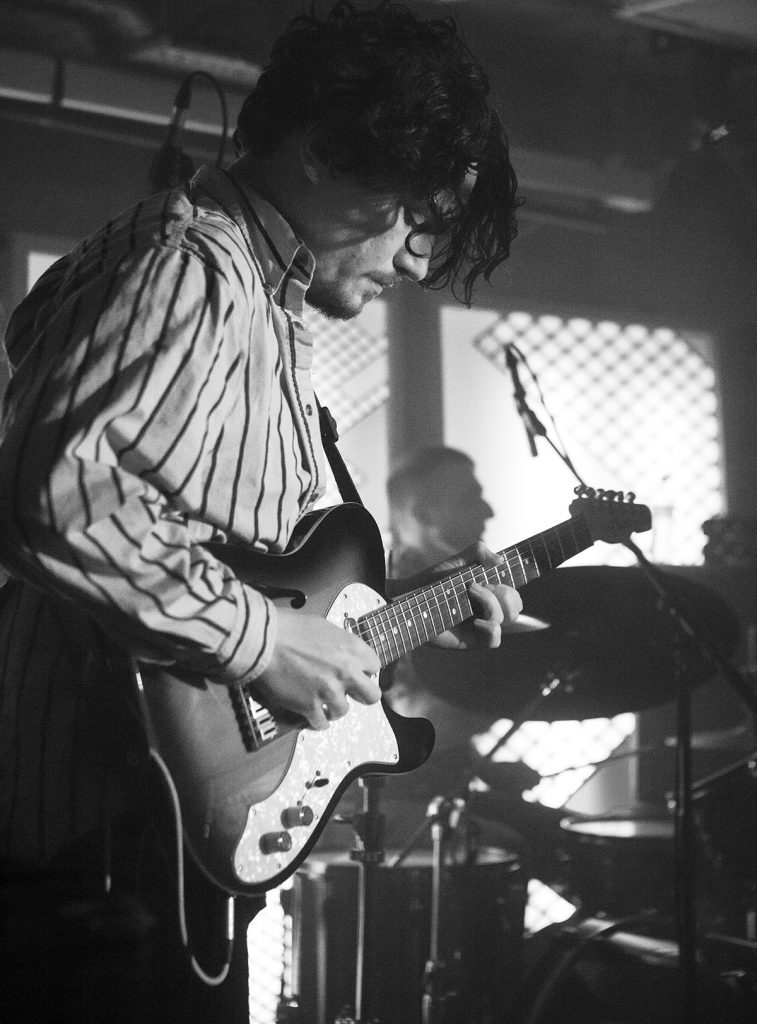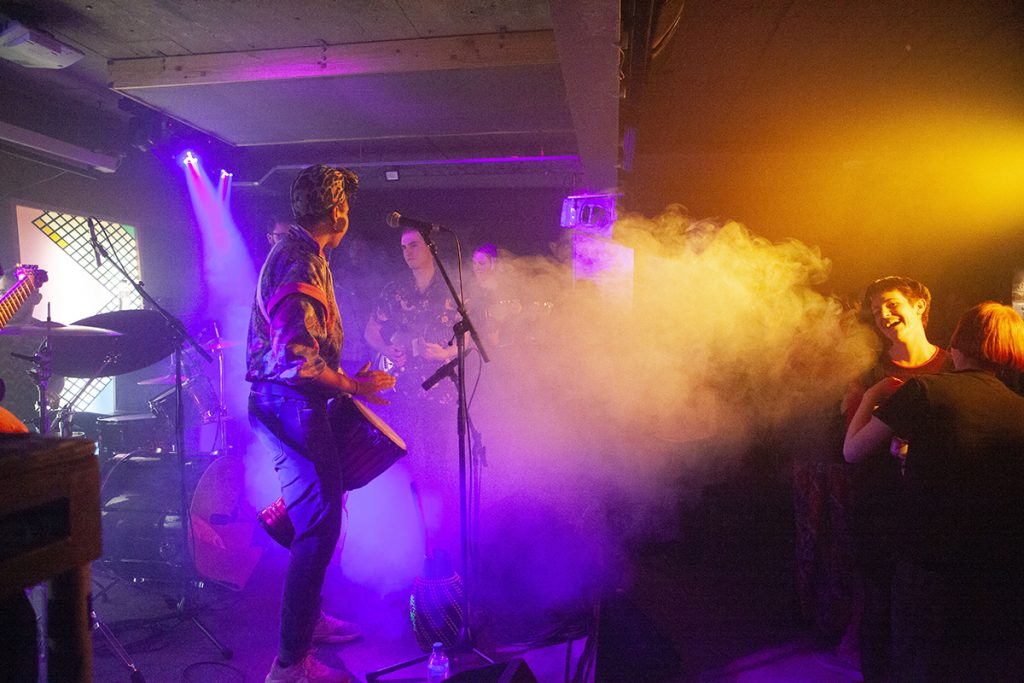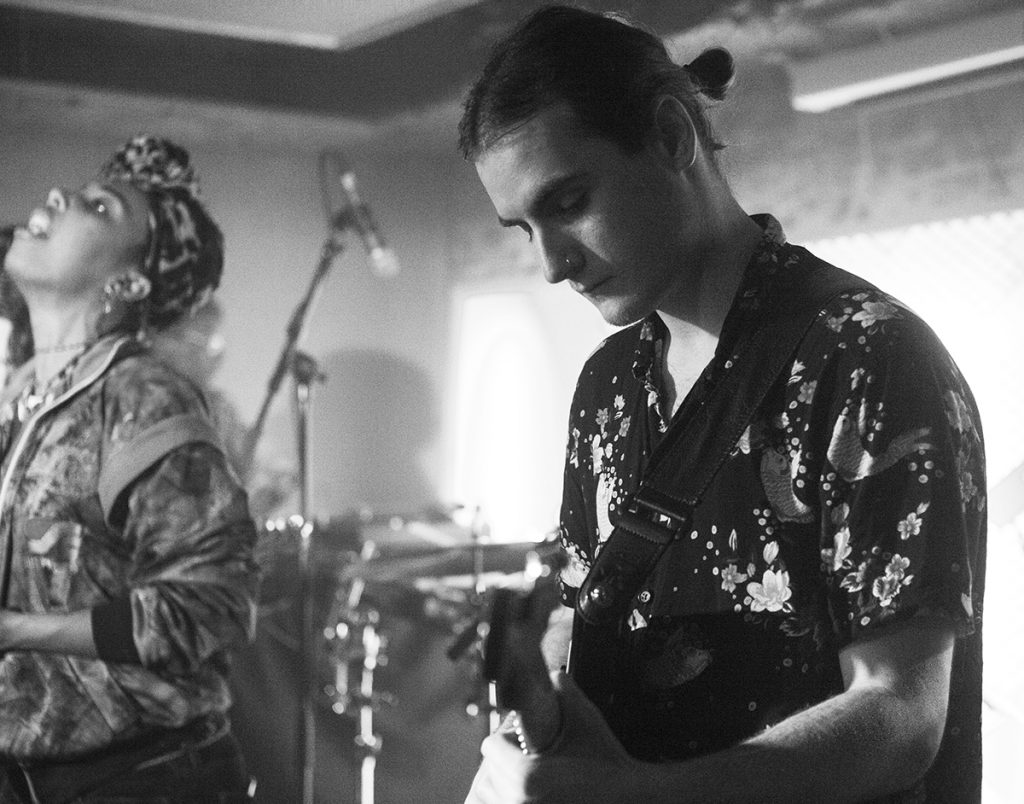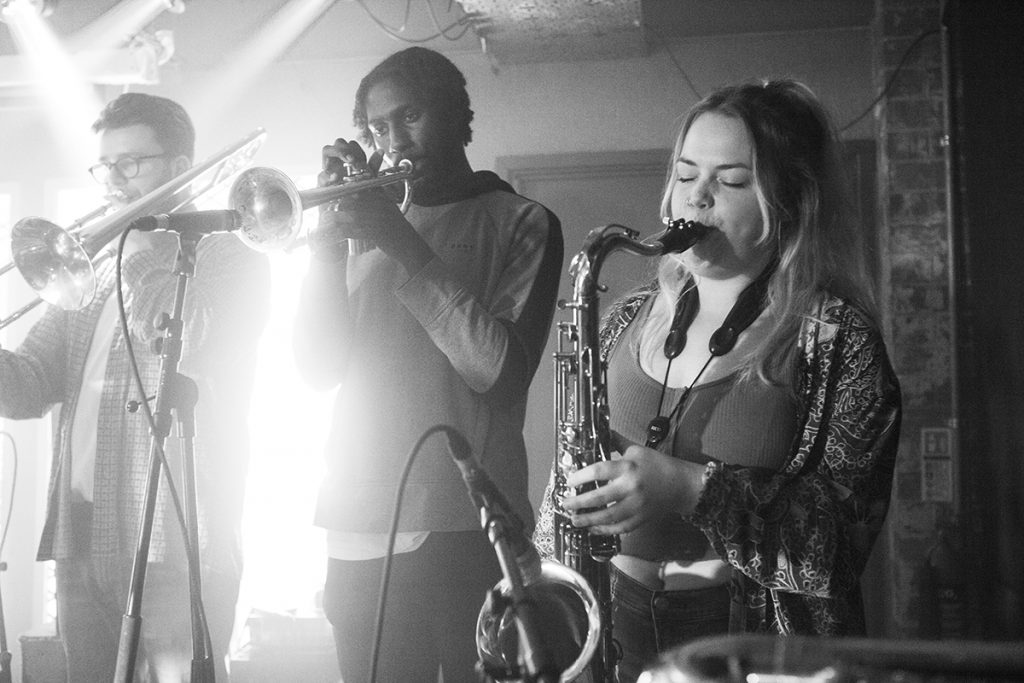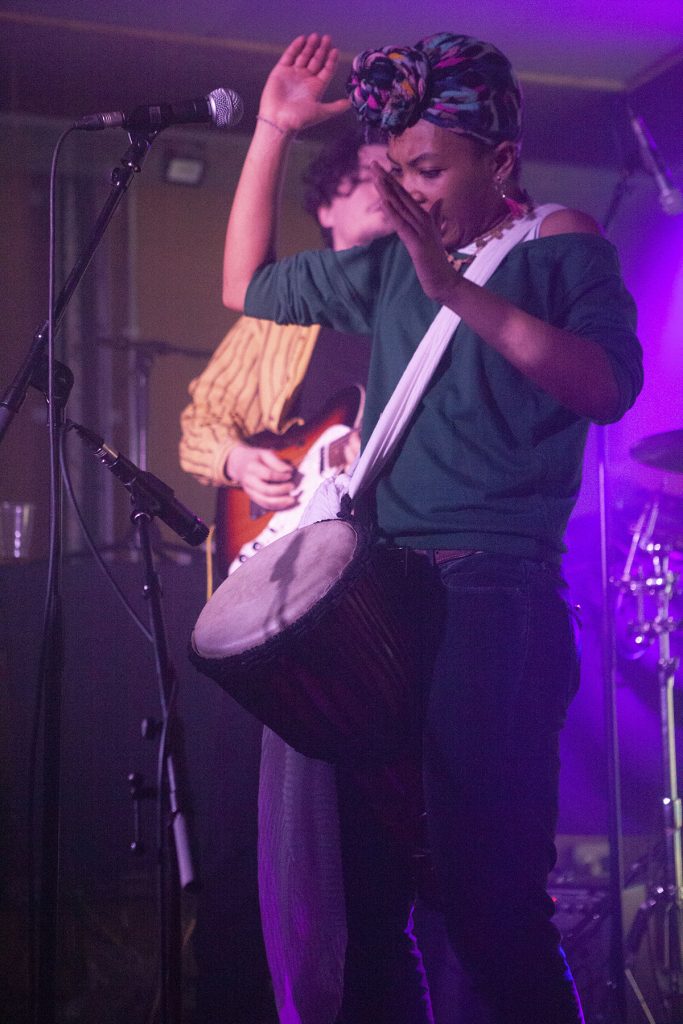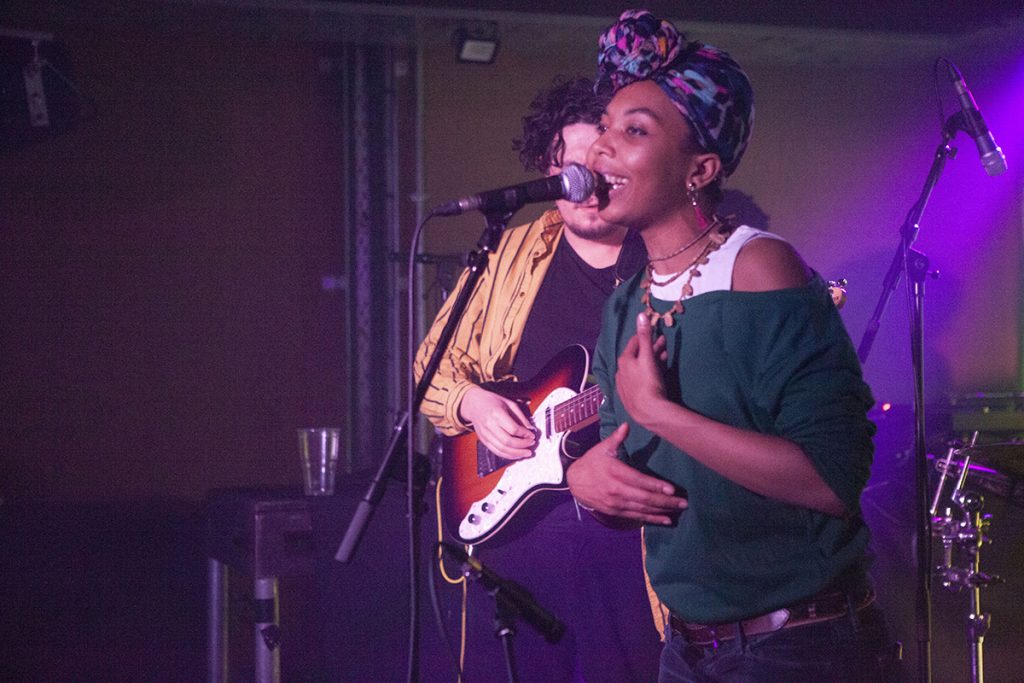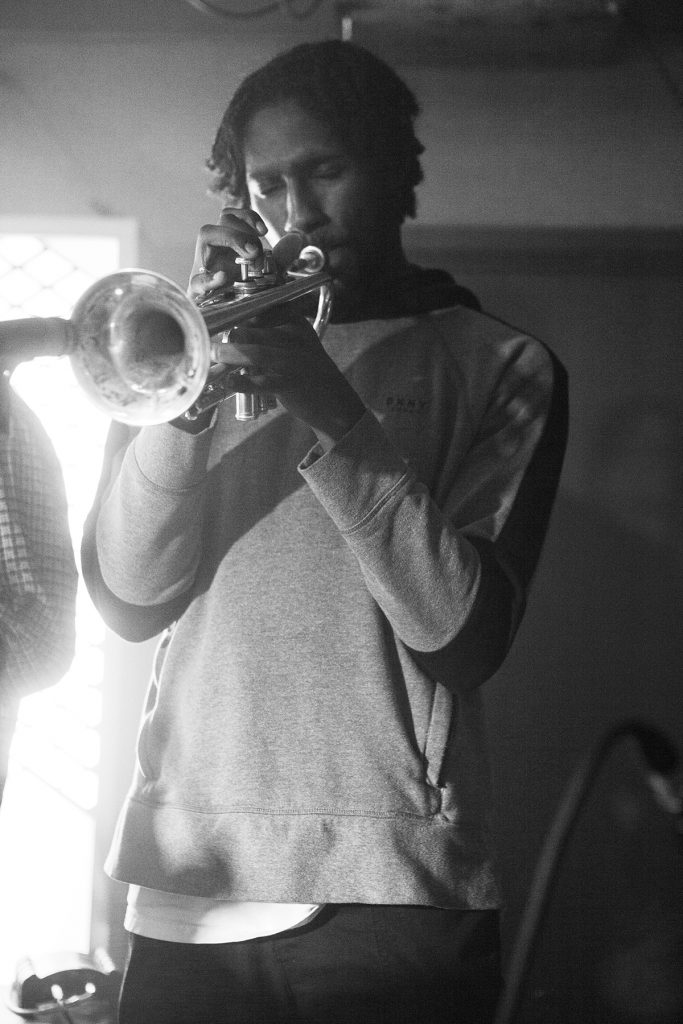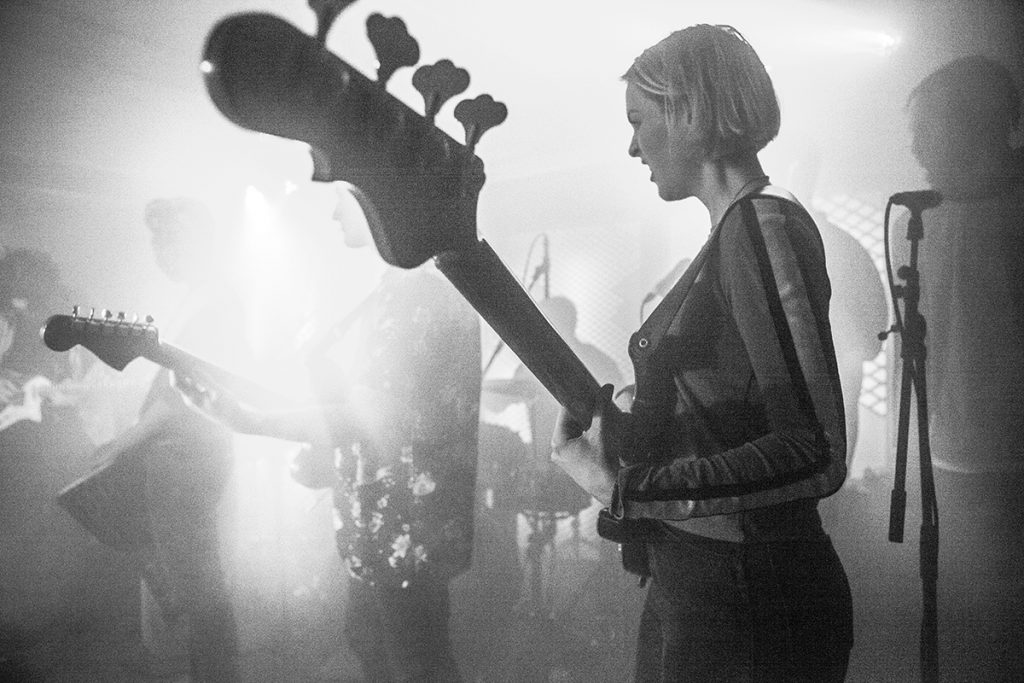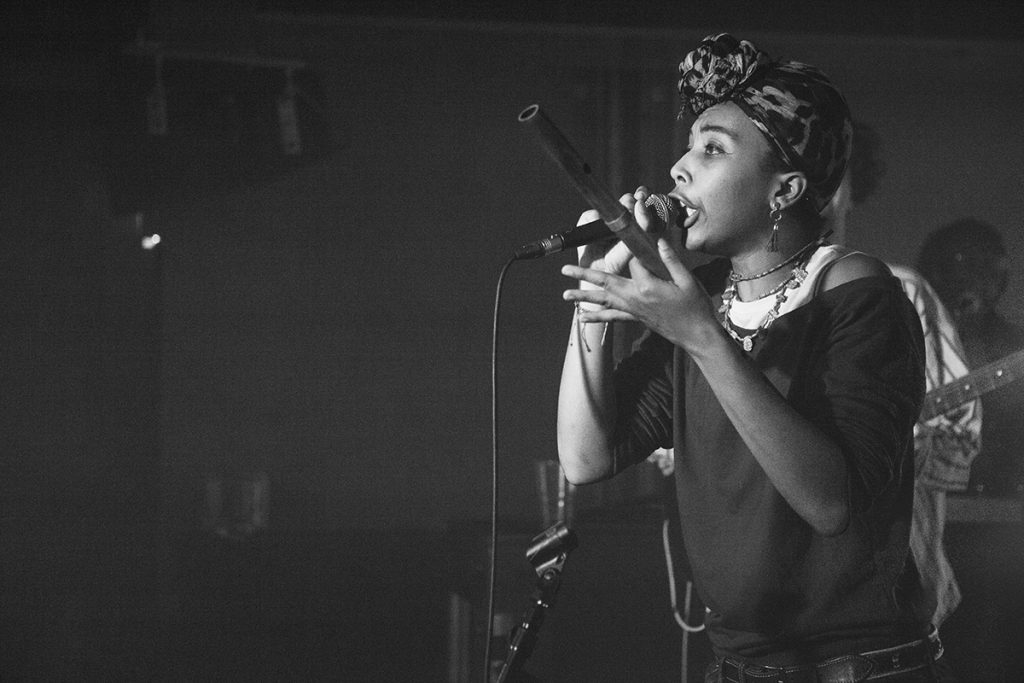 Visually with so many musicians on stage they're exciting, but I was drawn, in a couldn't take my eyes off her way, to their frontperson, who provided great vocals, played some sort of drum with a force that was compelling and what I'm going to describe as a wooden flute (which probably has a name but sorry I don't know it).
Sometimes (all too frequently I'm afraid) I review a band and I wish that I wasn't reviewing them, that I could just listen and watch and get into it. It's at those times I get jealous of the crowd. Seeing TC & The Groove Family was very definitely one of those times. There was out of control dancing, people, but this band are a band you can really dance to.
I left Headrow House with what I can only describe as a huge grin on my face. Look people, just go and see this band, see them because the playing is amazing, see them because they groove so hard, see them to let yourself go and get loose.
All photos on this page © Frank Roper Photography – see many more from the gig on his Facebook Page