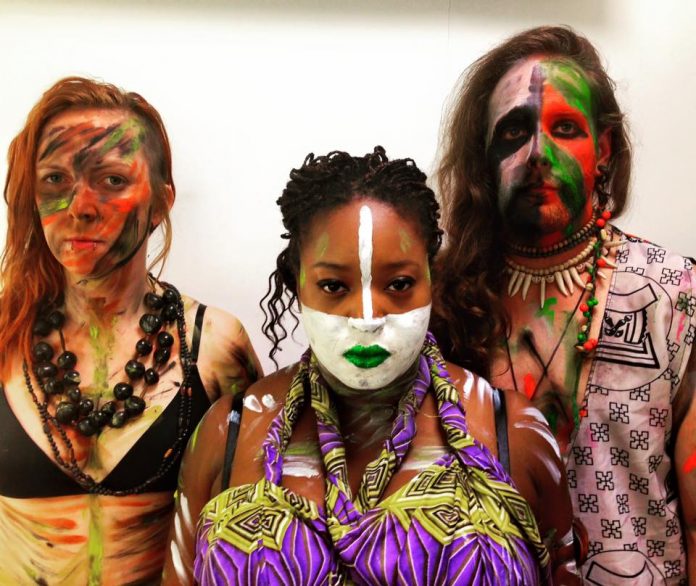 LSF recently reviewed Possession, the debut LP by London tribal rockers, Vōdūn and – suitably impressed by teaser track 'Mawu', and the album as a whole – we jumped at the chance to see the band live at Manchester's Noiz All Dayer, at Rebellion on April 2nd.
This is an early start. We arrive at Rebellion at 2pm as Vōdūn are listed to play criminally early. Nevertheless, they arrive to a packed room, a sign, we hope, that the band's growing reputation has gone before them, heralding bigger things to come.
Vibrant and energetic, Vōdūn's performance is a sight to behold, with the band replete in trademark face and body paint, bare skin and brightly coloured gear. Their inspiration may be the religion of Voodoo, but it sure looks like tribal war!
Guitarist, The Marassa, kitted out in a bright kaftan plays as if he has channelled the spirits. His setup, so we reckon, includes both bass and guitar amplifiers – obviating the need for a bassist – and is enhanced by a legion of effects pedals.
Singer, Oya, has a belting voice. She smoothly skips over vast ranges, dealing with faster rhythms and changing tempos with no problem. All the while, she gives us stomping voodoo dance moves, her red dress swishing around her.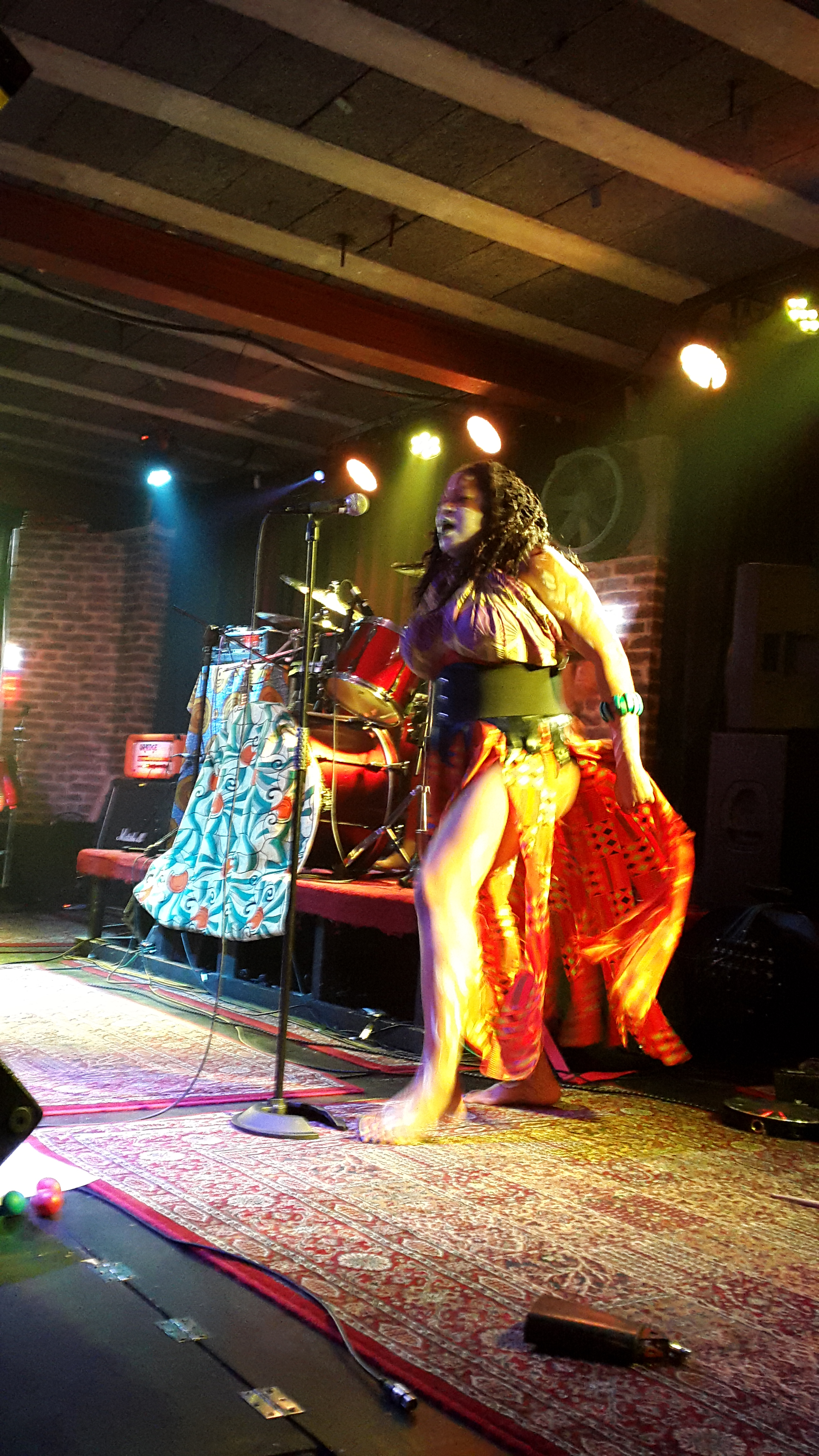 Drummer, Ogoun, is exceptional. She generates complex rhythms with such finesse. The only complaint I have is that she didn't set the drums on fire as she has done in previous shows. I suppose it's a bit much for lunchtime!
The event organisers and Rebellion staff must be commended. The entire day was wonderful. The bar staff were efficient and friendly, the back room market area stocking pedals and guitars was fantastic and it was ace just to hang out in between bands. The crowd was in their element. The beer flowed, people chatted, and bands were relished from the minute the doors opened. A great atmosphere, brilliant music and all for £12! Don't miss the next one – we certainly won't.