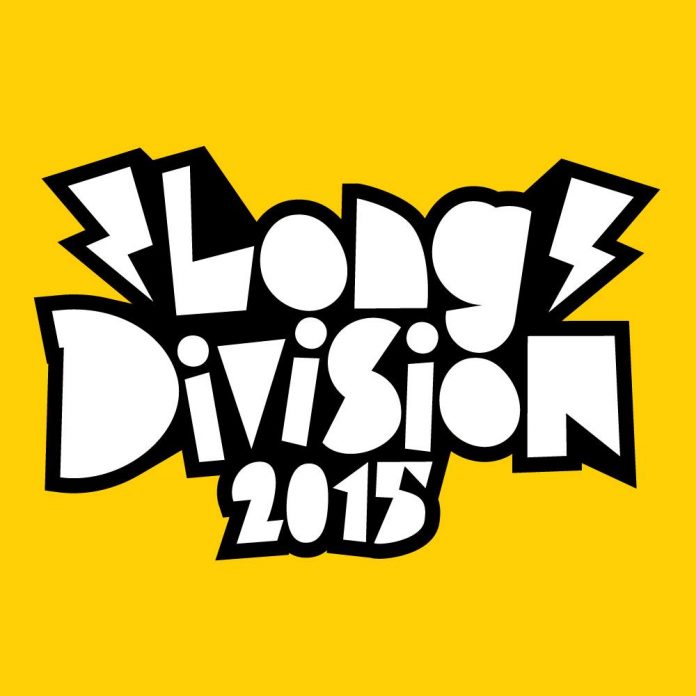 See The second part of our preview of Long Division with a local focus.
Allusondrugs
Allusondrugs is a 5-piece alt. rock band from Castleford, West Yorkshire, who formed in late 2012. They are already making an impact on the local music scene through their heavy gigging and captivating live rock performances. It's this ability to package their intense electric guitar rock sound into live shows which has helped them generate a regular following already, with their gigs being described as 'electrifying'! Allusondrugs are billed to play on the esteemed Download Festival line-up following LD.
Allusondrugs' Facebook page: https://www.facebook.com/Allusondrugs
BARRON
Manchester-based 4 piece band…piano-led anthems, delayed guitar riffs, and soaring vocals. The band played the Dot-To-Dot Festival in Manchester last month to critical acclaim, and have a number of gig and festival appearances (including Tramlines) lined up for the summer.
BARRON's website: http://www.barronofficial.com/
Brawlers
Brawlers are a four band from Leeds.
Bawlers Facebook page: https://www.facebook.com/wearebrawlers
Charlie Padfield
Singer-songwriter from Wakefield.
Charlie Padfield's Facebook page: https://www.facebook.com/padfieldmusic?fref=ts
CryBabyCry
3 piece rock 'n' roll band from Wakefield. They describe their sound as "The Black Keys meets Nancy Sinatra…".
CryBabyCry's Facebook page: https://www.facebook.com/CryBabyCryBand
David Hick
Dave Hick is a Delta Blues Singer/Song writer and Guitarist from Leeds.
Dead Party Scene
Doom, punk, thrash, stoner – noise rock band from Wakefield.
Dead Party Scene's Facebook page: https://www.facebook.com/Deadpartyscene
Follow The Lion
An Alternative Rock/ Psychedelia band from Leeds With influences ranging from Pixies, Massive Attack and Nirvana to The Beatles, Tricky, UNKLE and King Crimson.
Forever Cult
Grunge-Pop Leeds trio
Forever Cult's facebook page: https://www.facebook.com/FOREVERCULT
Fur Blend
Fur Blend are an indie, shoegaze, alt-pop, garage rock band from Bradford
Fur Blend's Facebook page: https://www.facebook.com/furblend
Gentlemans Pistols
From Leeds Gentlemans Pistols were formed in 2003 as a three-piece by singer/guitarist James Atkinson (formerly of UK hardcore group Voorhees). Their long awaited second album 'At Her Majesty's Pleasure' was issued through Rise Above records in June 2011.
Facebook page: https://www.facebook.com/pages/Gentlemans-Pistols/340601796105
Hands Off Gretel
This is a brand-new band playing Long Division festival and also Tramlines this year. Hands Off Gretel are a female-fronted alt-rock/grunge band. Launched by vocalist Lauren Tate who has an international fanbase of over 30,000 followers online, the band launched in February this year and recently played Camden Rocks Festival after being shortlisted from 3,000 band applications to play.
Check them out for yourself here:
Hands Off Gretel's website: www.handsoffgretel.co.uk
Her Name is Calla
Celebrating a decade together this year, Her Name is Calla could hardly be considered an overnight success. Always difficult to pigeon hole, the band sit somewhere between light and shade. Post-rock and folk. Heart break and apocalypse. This difficulty to label has been a blessing and burden for the band. On one hand struggling to be accepted into genres, but on the other affording them a unique voice in the field. Formed in 2004 by song-writer Tom Morris, Her Name Is Calla play intense, emotional guitar-rock, categorised by Morris's haunting and distinctive vocals and the bands remarkable use of dynamics and atmosphere which often finds audiences silenced both its delicacy and brutality.
Her Name is Calla's website: http://hernameiscalla.com
Incredible Magpie Band
The Incredible Magpie Band are a majestically rocking and rolling 5-piece from Wakefield. With boastings of 60s Rn'B, and a splattering of The La's, these guys have been making waves since their recent inception. Their debut double A-side single 'This Chose Me' / 'Money', released 15th September, has had a sprinkling of the magic dust from Zak Starkey (The Who/Oasis) who remixed and produced the record.
Incredible Magpie Band's Facebook page: https://www.facebook.com/TheIncredibleMagpieBand
JJ Swimsuit
JJ Swimsuit is Tim Metcalfe from Leeds, one half of St Gregory Orange (who released their second full length through Philophobia last year). Whereas St Greg splits the difference between sound experimentation, and a pronounced pop song-writing sensibility; here the focus is firmly on sound manipulation, utilizing guitar loops, synth-beds, and field recordings.
JJ Swimsuit's Facebook page: https://www.facebook.com/pages/JJ-Swimsuit/141196222714760
Kirsty White
Kirsty White is a singer songwriter and guitarist from Garforth Leeds
Kirsty White's website: http://kirstylouisewhite.wix.com/kirstylouise
Kleine Schweine
Noisy political punk band from Leeds/London.
Kleine Schweine's website: http://www.kleineschweine.com
Lewis Armitage
A musician from Wakefield playing guitar, bass, drums, banjo, piano and vocals. A mix of genre featuring new and old and the odd cover done in his own unique style.
Lewis Armitage's Facebook page: https://www.facebook.com/LewisArmitageMusic
Loz Campbell
Loz campbell is an acoustic solo artist from Wakefield
Loz Campbell's Facebook page: https://www.facebook.com/pages/Loz-Campbell-Music/1545689152331304
Maggie8
Maggie8 are an indie folk band from Leeds. Their sound juxtaposes Eastern harmonies with Western sensibilities. A 'Hindi Housemartins' if you will. From Mumbai to Wetherby via lullabies and play fights Maggie8 create massive tunes to live your life by.
Maggie8's website: http://www.maggie8band.com
Man Made
Man Made are a rising Manchester based three piece guitar band, fronted by ex-Smith's guitarist Johnny Marr's son. The band has received support from BBC Introducing in Manchester. Their songs feature a blend of calm, spacious vocals, layered over solid drums and jangling guitars.
https://soundcloud.com/manmadeproject
Man Made Facebook page: https://www.facebook.com/manmadeprojectofficial
Matt Abbott
Writer, poet and former Skint & Demoralised frontman from Wakefield. He will be performing a full poetry set at this year's LD. His poetry career to date has seen him share a stage with John Cooper Clarke, Carol Ann Duffy, Kate Tempest, Luke Wright, Helen Mort, Mike Garry, Rommi Smith, and Elvis McGonagall. He's also gigged with protest singer Grace Petrie on several occasions, performed at a Jail Guitar Doors event for Billy Bragg and Mick Jones, spoken at the Unite Against Fascism National Conference in London and recorded a special on Seamus Heaney as part of the BBC's 2009 Poetry Season.
Matt Abbott's website: http://www.mattabbottpoet.com/
Menace Beach
Menace Beach are a five-piece indie rock group from Leeds
Menace Beach website: http://menacebeach.co.uk
MOLARS
MOLARS are a noisy pop band from Leeds.
https://youtu.be/Q8-aglill9k
MOLARS Facebook page: https://www.facebook.com/MOLARSBAND
See The second part of our preview of Long Division with a local focus.
Long Division website: http://www.longdivisionfestival.co.uk
Long Division on Facebook: https://www.facebook.com/pages/Long-Division
Long Division on Twitter: @Long_Division_
Festival PR by I Like Press: @ilikepress