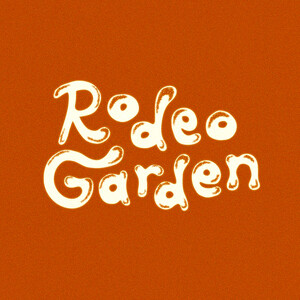 Some time ago I reviewed an EP from The Bleachés called 'Easter Island'; well The Bleachés are no more but out of that come Rodeo Garden. It's early in their musical journey but boy is their first release good.
'Old Man's Eyes' does Americana but it does it in a loose, sometimes warped kinda way with added 60s' psychy pop. It manages to sound both almost casual and beautifully arranged. Gorgeously 'warped a bit' guitar punctuates the loping beat. And while you marvel at the way Rodeo Garden bring these influences together into something utterly beautiful, you'll notice that it's danceable too. Need anything more?
There's more of a psychedelic pop sound to 'Reine'. I'm hearing later period Monkees – you know after they started doing their own stuff, I'm also hearing The Strawberry Alarm Clock and bits of 60s' British R'n'B. And yet, as retro as my sounds-like references are, there are hints of an indie sound. It's intoxicating.
These songs are so well put together and the playing is brilliant. They both grab your attention immediately, and reward deeper listening. Hear it once and you'll be grooving, listen again and the sonic nuances will enrich your ears.
This debut release from Rodeo Garden is a complete joy. It mixes sounds from all sorts of times and places into something wonderful. This you gotta hear.