Yorkshire based singer-songwriter Carol Hodge is a wonderful musical dichotomy. With her roots and ethics firmly set in punk as keyboard player and long-term collaborator with Crass frontman Steve Ignorant and his current band Slice Of Life, Carol is also a uniquely gifted song-writer and as able to conjure up beautiful pop-infused, heart-wrenching melodies as she is screaming into the face of authority and injustice.
She describes herself as a 'seven-fingered pianist'. Carol was born with a rare condition called cleft type symbrachydactyly, which means Carol has just two fingers on her left hand. This hasn't held her back as her impressive CV is testament to. Carol also performs as a keyboardist/backing vocalist with various touring bands including Ryan Hamilton (signed to Stevie Van Zandt's Wicked Cool Records), Crass/Steve Ignorant, and has also guested with Ginger Wildheart, Headsticks and The Membranes.
Today sees the release of single 'The Moan Of A Thousand Years', the third release from third studio album 'The Crippling Space Between' album, also released today Midnight Stamp Records.
'The Moan Of A Thousand Years' is a tongue-in-cheek reflection on the chaos of the last 18 months. Lyrically, it charts Hodge's journey to acceptance of a world turned upside down, and the irony of mental health issues making the situation so much more challenging. The subject matter is peppered liberally with irony and humour, with the wall of sound Indie Rock music creating an uplifting counterpoint.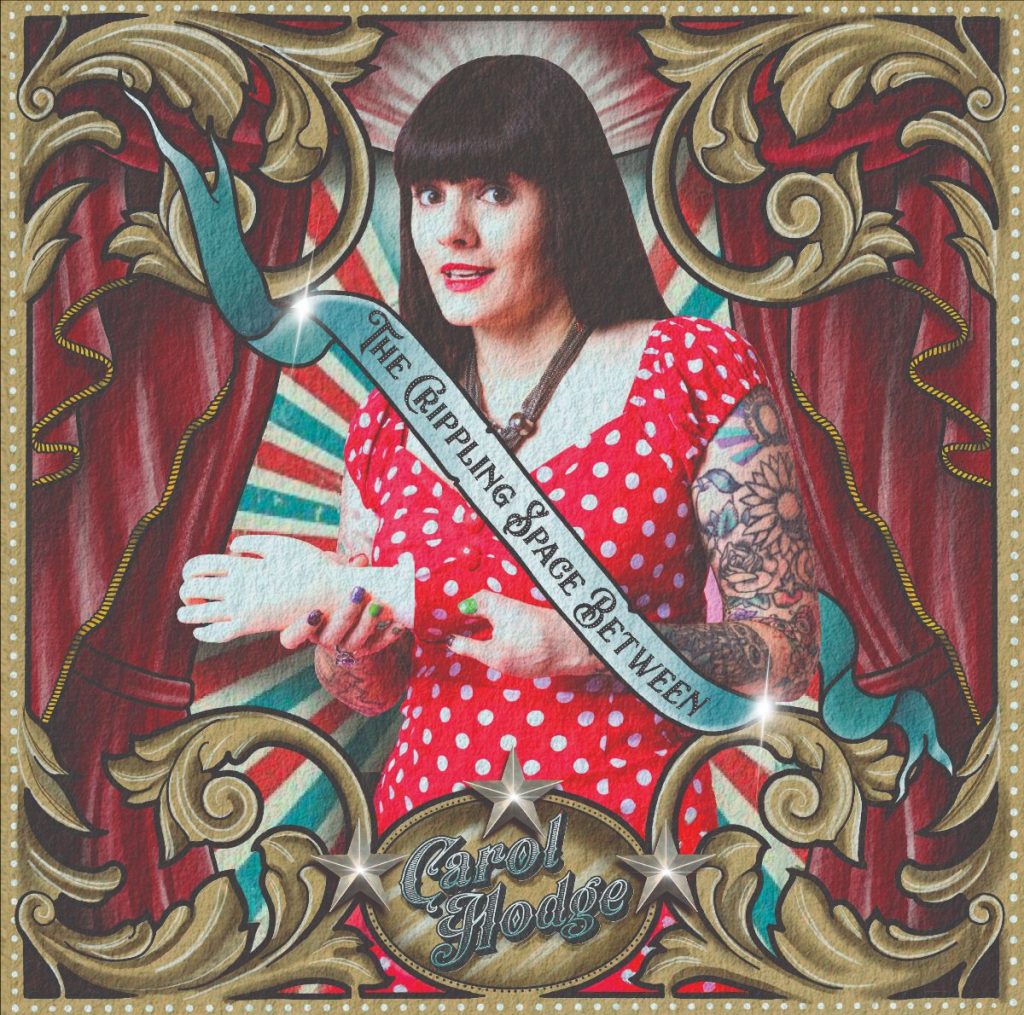 Produced by Dave Draper (Jazmin Bean, The Wildhearts, The Professionals, Dodgy, Terrorvision), 'The Crippling Space Between' is an unashamed exploration of the emotional rollercoaster that was 2020. Carol flits between musical styles, bridging the gaps with her astute lyricism. Emotional piano-led tracks nestle contentedly amongst uplifting Indie Pop numbers, and the overall feeling is one of hope.
She says 'If you've felt lost, hopeless and despondent, this album is for you. If you've raged, kicked and screamed in the face of adversity, this album is for you. If you've felt desperate, voiceless and teetered on the brink, depressed with a cherry on top, then this album is for you. These songs are both my personal catharsis, and the collective sigh of nation, put through the wringer and pulled out with a forced grin and a deep sense of self-deprecation'.
A fierce believer in remaining independent, the album will be released on Carol's own label Midnight Stamp. Previous albums Savage Purge (2020) and Hold On To That Flame (2018) featured on several Top Album end-of-year lists, and 2020 single Stopped Believing In You received significant indie and online radio play, including from BBC Manchester and BBC Bristol.
Get the album: https://www.carolhodge.co.uk/shop
Find Carol Hodge online here: https://linktr.ee/carolhodgemusic