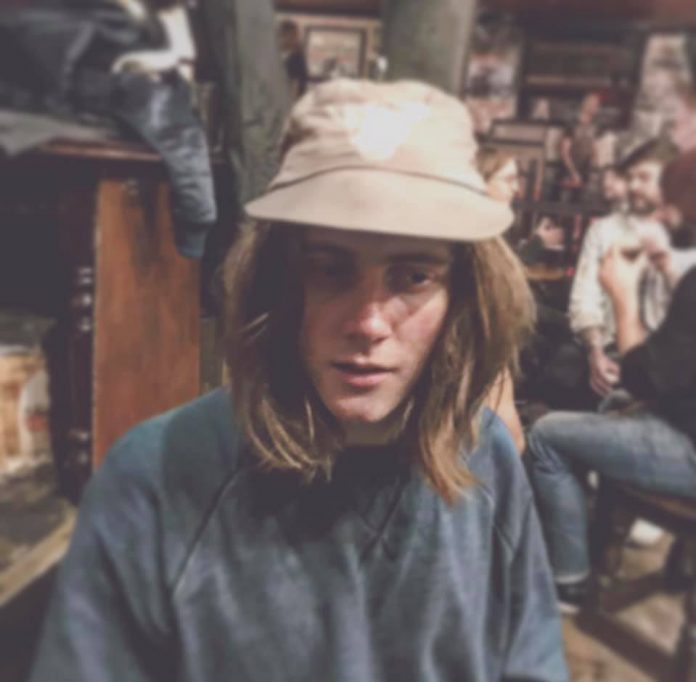 'Talkboy' is the new single from London based LOCALS, the first since signing to Clue Records & Disorder Recordings. It's a short, sharp blast of skuzzy, fuzzy, lo-fi punk about social anxiety and lacking confidence from the mind of singer and songwriter Peech Panko. After moving to London from the north of England Peech started recruiting band members to bring his huge collection of songs to life.
LOCALS don't take anything too seriously, as Peech explains "I formed LOCALS with the intention of creating music that didn't require too much brain power to listen to. Just happy, fun, cool, slack, easy, melodic singalong tracks to throw your shoes in the lake to."
After the success of early singles Swing & White Socks, which received love from KEXP, LOCALS are hoping to expand on this by releasing an EP later in the year. At the moment Peech is the only member of the band but he plans on expanding this to a full line up "I wanted to self release a couple of songs before recruiting members so I could be like "this is what we sound like, if ya dig it then join""
The track was overseen by producer Sam Harper at Miloco Studios in South London.
LOCAL'S 'Talkboy' is released on April 26th via Leeds based label Clue Records (Avalanche Party, Crushed Beaks, Team Picture, PLAZA, Van Houten) and Disorder Recordings.
LOCALS ONLINE
FACEBOOK | TWITTER | SPOTIFY