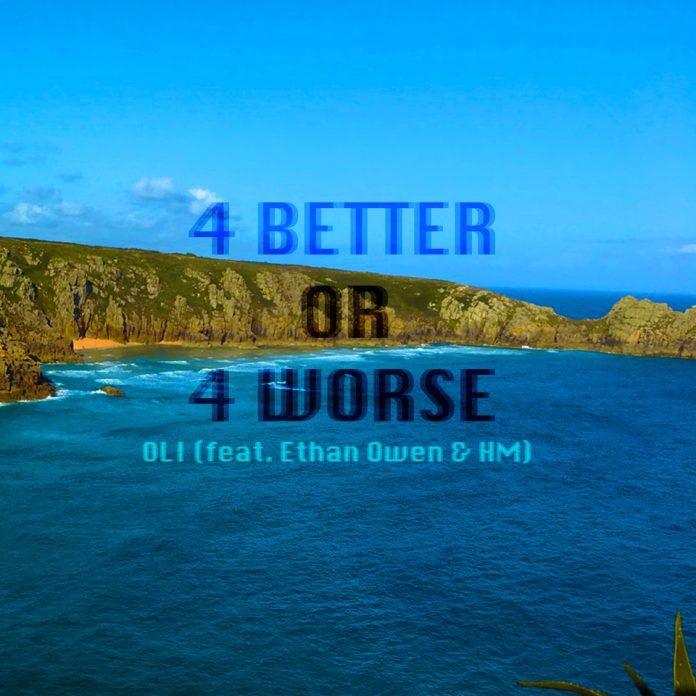 If you've been keeping up you'll know I love a great pop song. What I'm looking for in a pop song is a great tune, a great vocal and, crucially, a sense that time has been taken to make something that is crafted. I guess you could say that I mean it isn't throwaway. OLI's debut single release ticks all of my boxes, and then some.
It's definitely pop – it has hints of an indie-pop feel but it has all sorts of other things happening; a certain 60s' pop feel, a dash of R'n'B/soul, a hit of jazz. It's both retro and up to date or, if you prefer, it's timeless. If you wanted to shoehorn it into a genre you could, if you so wish, call it Nu-Soul; although that's a bit of a stretch in my very humble opinion..
The first thing you're going to notice is that this track features that classic organ sound – something that you don't find on many pop tracks these days. The next thing – and not surprisingly as Oli is a drummer – is that the drumming on this track absolutely sparkles; those drums really lift the song to the next level. As do the vocals, the frankly fantastic guitar break. And the way this track goes from 'force you up on your feet' beaty joy to moody dropout. This song has structure; structure that takes you through a musical journey.
But in order to be great pop it has to have a tune, and it has; a tune that is positively earwormy, dangerously so. Words that you'll be singing in seconds; this thing is so so catchy.
'4 Better Or 4 Worse' is bloody fantastic; pop with all sorts of inventive things going on. It's played by a group of people that really know what they're doing musically. This is something that's been crafted, time has been taken to make it sound this good.
With a debut this good OLI are one to watch. I'm holding my breath for the next release.
'4 Better Or 4 Worse' is released on 2nd July – presave '4 Better Or 4 Worse': https://ditto.fm/4-better-or-4-worse
The info
Emerging from the depths of Britain's Coronavirus lockdown, OLI is a 21-year-old Leeds based drummer and songwriter, writing songs spanning the genres of rock, pop and fusion. Likening his songs to those of artists such as Sting, Muse, Tool and MILI, he combines his rhythmic prowess as a drummer, with strong melodic lead parts written by a collection of talented musicians, pushing the boundaries of the modern popular music genre.