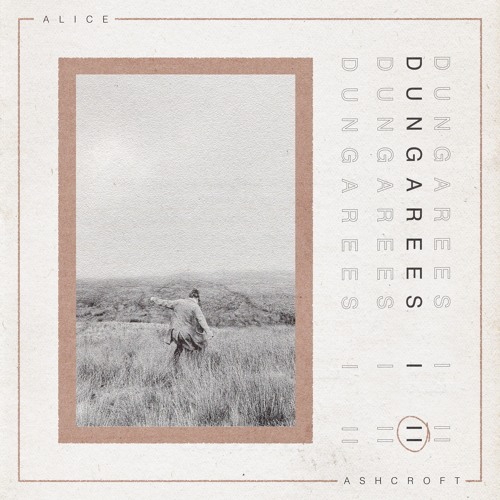 I have reviewed a number of Alice's releases and I have rather fallen for her music; it's quietly wonderful.
'Dungarees II' would seem to follow on from her release 'Dungarees'; it has the same themes. These themes are about being in a comfortable and comforting relationship, and making plans for things they will do. But hang on, not all is as it seems. It's unclear whether this is actually going to happen. The story is one that I think we'll all have our interpretations of the outcome. The lyrics have what I'm going to describe as a certain retro charm.
It's musically where this all comes together. It's a musical through quiet and folk influenced uncertainty; where Alice's vocal is wonderfully nervous about the future. And then it builds into something frankly full of the joys of a relationship. Sudden drop-outs, rich layers of sound this has it all.
She normally describes her music as pop, and one level it is; fantastically put together pop with a hint of bedroom-pop. But on the other hand it has elements of folk and singer/songwriter. And to return to that retro feel; it has something of being from the soundtrack of a quirky art-house movie. It's so 'visual'. I imagined this playing behind a montage of a couple doing the things she describes.
But most of all this is charming and beautiful. Gorgeously written, sang and put together; with a quiet original and inventive sound. Oh and I should say that you just can't help but smile listening to it.