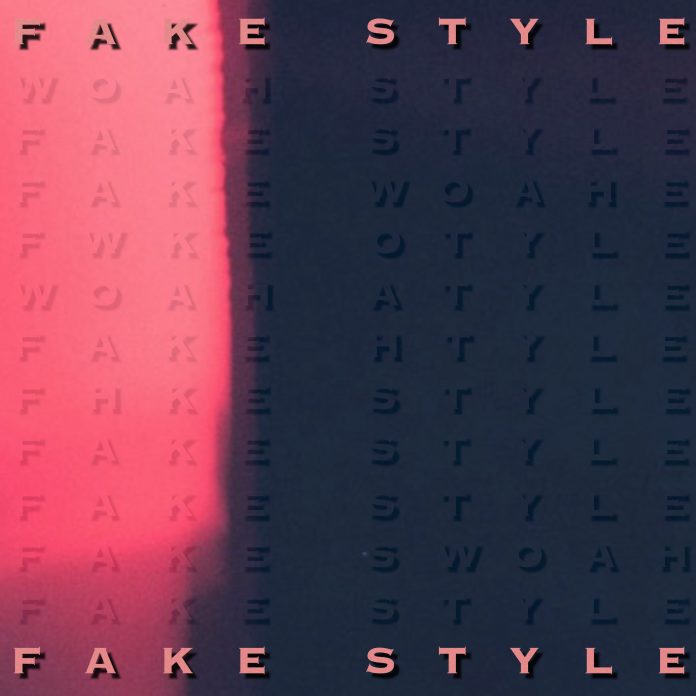 Hollow Doors are a band who like to do their own thing; this is something I like, I like a lot. For 'Fake Style' they are giving a tasty funky rock track. This people is rock but it's also something you can throw outrageous shapes to, it's cool as fuck.
And yes it comes with a 70s' vibe, at least this is my marker for this sort of music. But somehow it sounds new and vital. They have taken that sound and made it new, for now.
The details are there. There's a lovely cowbell, very much a thing of that funky 70s' rock. The guitar could be described as 'muscular', and sometimes 'stabby' (this is something I don't know how else to describe OK, but it's that short high note thing). There's some frankly wondrous backing vox – including a deep spoken voice at the start. The vocals sing with a bluesy soul. And the lyrics include 'I'm talking bout' – a key and very important thing.
Somehow I get the feeling I'd love these guys' music collections. Funky rock is a thing for me.
The song comes with a message, the band explain 'Connor's lyrics are relatable to literally everyone living in the modern world. They highlight the concept of every mainstream media force feeding artificial stories and lifestyles down people's throats. Though the premise behind the song is serious, the flow and delivery of the lyrics is light and playful… but it definitely gets the head banging'.
This song rocks, it rocks like fuck.
The info
Hollow Doors are a 4-piece band from Scunthorpe, North Lincolnshire. Since forming in 2017 the band have built strong ties with fans in their community performing at almost every music venue in their hometown. Believing that live music should sound as good as the studio recording, their high energy performances have caught the attention of supporters, quickly becoming a local favourite.
They are:
Connor Haggarty
Josh Follows
Corey Lockwood
Callum Frost