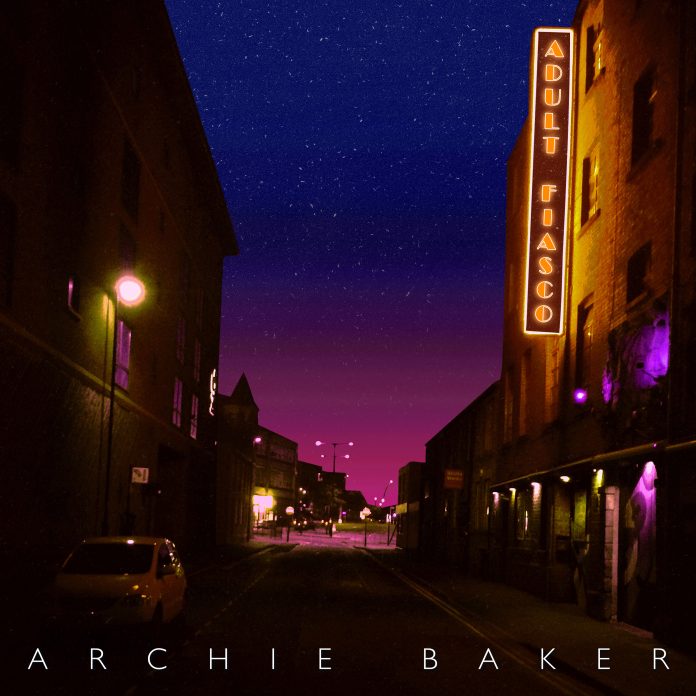 'Holiday' is the lead release from Sheffield based Archie's upcoming EP – 'Adult Fiasco' – which is due out in December. I've had a sneaky preview – the perks of being a music reviewer – of the other EP tracks, and boy are they hot. Watch out for our review of the EP when it's released.
'Holiday is kind of a Nu-Soul/Neo-Soul (depending on your term of choice) track. In that, as if I really needed to tell you, it's a mix of soul, funk, jazz and, just to mix it up and add something, a kind of Afrobeat/Latin thing going on.
It starts, as any song about a holiday should as far as I'm concerned, in a slow languid jazzy mode with Archie's laid-back vocals before it builds into a blazing hot dance track. Sax solo, frantic beat, stabbing keyboards. The playing is great and there's frankly gorgeous backing vocals.
It sounds like a holiday – the best holiday you've ever had. Lazy days and fun filled nights dancing until you collapse – in fact the lyrics indicate that it's the kind of holiday where you sleep all day.. And it's cool, way way cool.
This is a great introduction to Archie Baker, it's a song for Summer, yes, even the Summer we've having right now. It'll lift your spirits and get you dancing round the room or even the garden. Hot stuff. People.
The info
Archie Baker is a London-born, Sheffield-based alternative soul & blues musician.
Having moved to Sheffield in 2016, Archie joined a popular soul and blues function band as a guitarist. Whilst playing weddings, summer balls and parties Archie found his niche as a vocalist and began to write his own music. With help from talented musicians around the scene, he developed a style of music suitable for his distinctive vocal style.
Archie's music can be characterised by a strong blues and rock foundation with flourishes of funk and soul dusted throughout the sound – creating an eclectic and fresh flavour of modern soul & blues.
Archie is also a member of the rock-fusion band ALSKA. The music in ALSKA differs from Archie's own music in that it focuses on fusion and energy, but still features his distinctive guitar and vocal work scattered amongst the band's vast soundscape.
'Holiday' is the first track from Archie's upcoming EP, 'Adult Fiasco', set to be released in December 2020.