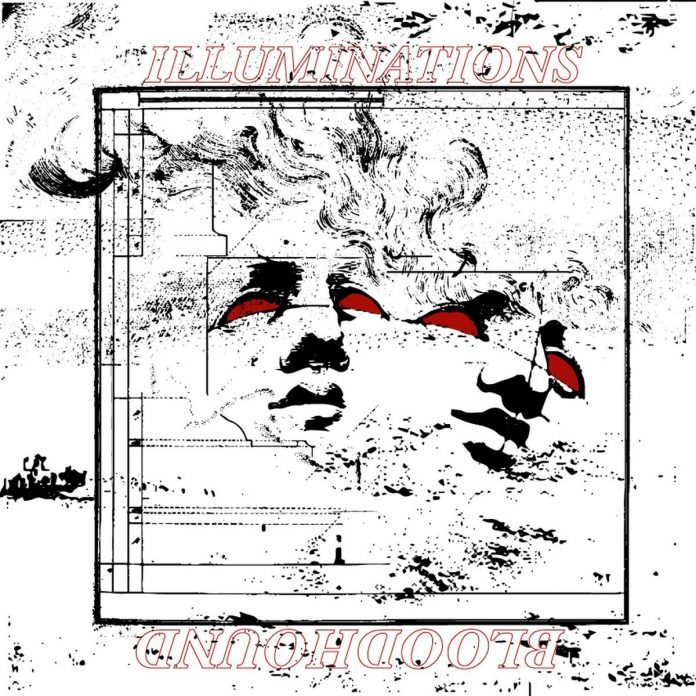 The third release after the band's break away, and Bloodhound have dropped a song for our times, that is about the now and the not too distant future.
It's about society's ongoing obsession with social media, and the inherent toxicity within this need for connection, which ultimately affects real people in real life. It details feelings of needing to be someone else, of an overwhelming desire to be involved in every second of someone else's life, to such an extent that we neglect to experience what's actually going on around us. The sound and feel reflects these anxieties and the fear that, as the band themselves say, 'Technology advancement is scary and it's starting to consume people in such a way that genuine conversation may die in years to come'.
The song is a juggernaut of overwhelming sound; a sound built around a drone. The feel is claustrophobic; there is just no escape from this. It just doesn't let up with only one brief respite, the thundering pounding bass heavy sound invades the core of your mind and body. It describes sonically the obsession, the fear and the anxiety.
If you fail to get this, then one listen and the vocals are going to tell you. Max's voice is right on the ragged edge; that edge between singing and a desperate scream.
And yet, although it may at first sound like one wave of almost painful sound, there is nuance in the sound. There is a riff, there is even a tune buried deep in there. And it's this, this combination of overwhelming power and nuance, that makes the song so good. You are drawn back and back to it; because there is always something new to hear.
'Illuminations' is compelling and powerfully mesmerising. There is a dark beauty in the noise, there is meaning in the noise. Bloodhound are taking their sound to a place that astounds.