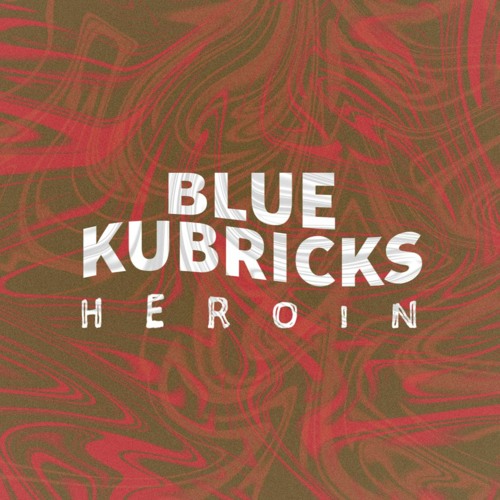 It's a funky rocky thing 'Heroin'. It is more rocky than funky to be honest but it's damn funky. It kinda reminds me of stuff of my youth – you know that 'when rock bands discover funk' thing. The thing is I'm guessing Blue Kubricks started like this because there's not a sign of that slight awkwardness it led to in the past all too many times, way too many times.
So it does all sorts of those rock things – like vocals on the edge of human hearing, damn fine guitar, that rock song drop out section – but with an edge of funk, those drums rock people – they don't rock as such they funk, but I'm not sure that's a thing, you know what I mean though.
Lyrically the song explores autobiographically the effects of being famous. I might be wrong in detecting a hint of 'tongue in cheek' in the lyrics but the words are actually more compelling than they might at first listen. I was left with a smile on my face after really listening to the words.
When I read what the band did I didn't expect to like this release as much as I do, which is loads, I keep finding myself reaching for this. It's a damn fine cool song, it rocks. Play loud and proud, people.
The info
Jim, the band's singer, says 'I'm Jim, lead singer of Leeds based alt funk rock band Blue Kubricks. The band is myself and my brother Jesse on drums, Richard the bass man who is grade 8 violin and Charlie (Charles) who is the slay guitar Queen. Writing together and gigging for about a year together and we played O2 Leeds last year'.
Jim Duah – Singer
Jesse Duah – Drums
Charlie Scott – Guitar
Richard Hatton – Bass
https://www.officialbluekubricks.com/
https://open.spotify.com/artist/0HvQ9JxohHy6h8b8ncjhi7
https://en-gb.facebook.com/bluekubricks/
https://www.instagram.com/bluekubricks/?hl=en