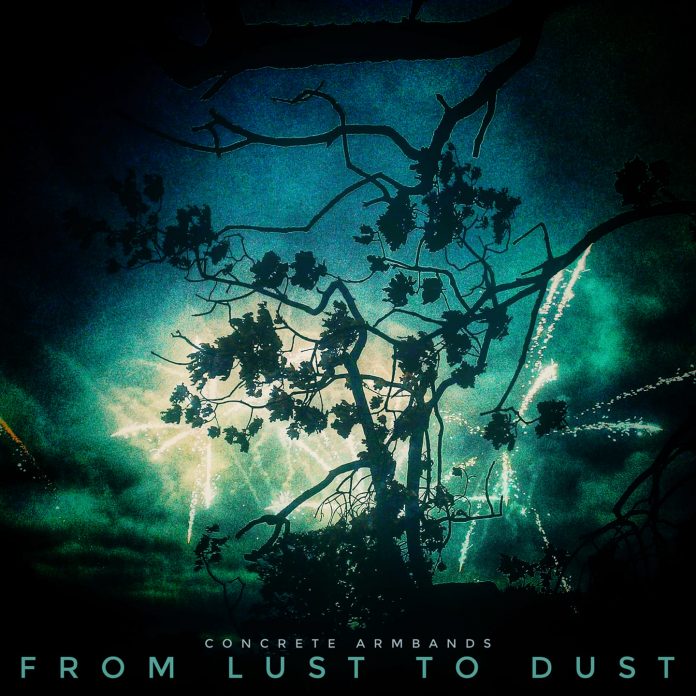 I reviewed Concrete Armbands' EP 'Anti-Therapy' some time ago and it left me feeling hugely impressed, although completely unable to put the band into any niche. This, by the way, 'is not a bad thing', I love a band that just do what they want and feel like doing.
This, the latest single, has left me in a similar state of confusion – I was hugely impressed – I loved the track – but I have no idea how to describe it in genre terms. It kinda appears to me that Concrete Armbands are mining sounds from 'way back when' as influences. I say 'way back when' but it's not 'way back when' for me, I remember this when it actually happened.
So, and I'm going to attempt this, it sounds either like a heavier Sensational Alex Harvey Band kind of thing, or even like a really heavy Sparks (if you can imagine that), or both, or possibly neither of these. It even has a slight, a very slight, Queen thing going on. But it does have a feel of that 70s' art-rock (and I mean rock) going on but it also has way heavy guitar riffing sections. It has organ, it has piano, it even has a radio voice section (a bit bit like the bit in that Meatloaf song). And the vocals are kinda very SAHB, they're very arch. And the words are very SAHB too. It is, as you can see, very hard to say well it's XXX genre.
But the thing is that this song has a horribly earwormy tune, a tune that's strangely rather bouncy. You could throw yourself around a room to this quite easily. What you'd do during the riffing bits, I have no idea, throw yourself around a bit harder I guess. Hang on, let me try that… Yep, you can just throw yourself around harder during those riffing bits.
The band rather intriguingly asked me for 'an honest review', whether they expected me to say that I was unsure about it, or that my rather gushing review of their EP wasn't honestly what I thought I have no idea. So here goes. This isn't going to be for everyone, you need to have an open mind and possibly rather eclectic musical tastes to fully appreciate what the band are doing here. What it is for sure is brilliantly played and put together, Concrete Armbands are a band who know how to put music together. It's clever and original. I love it.