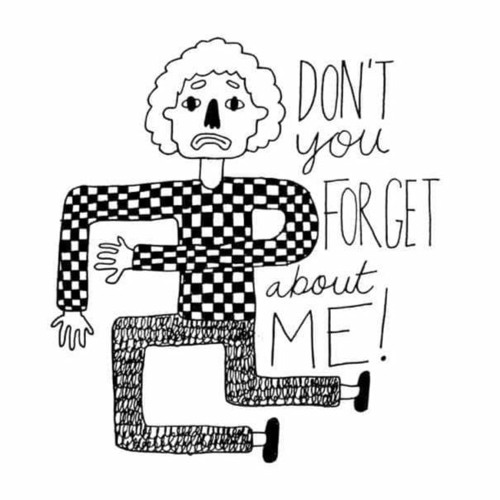 crush are one of those bands I'm rather happy I discovered while doing LSF. Their music makes me happy and leaves me with a smile or a grin on my face. And that is a good thing. They made dream poppy music with great guitar and wonderfully sweet as vocals. Read on to know why I said 'made' there.
So this is a cover of the Simple Minds song. A song that for me is forever connected to a night back in the mid 80s at Royal Holloway College. That night I went down there to see Tom Robinson play, and I may have overdone it (say no more). They played this song during the 'disco' (and they called it that) after his set, I may have gone a bit wild to it. There is much more, but let's leave it there before I blush.
A good cover for me is when a band or artist takes the song, and does it their own way. As long as that way brings something new to the song. And in this case crush have done that. But they've also done something that has a new sound for them. So this is all good.
What the band have done is to play the song with a sound that kind of crosses what they do – there is still a hint of dreaminess there – with The Jesus and Mary Chain. Big fuzzy reverbed guitars, guitars that wobble (you know what I mean), sparse lo-fi drums, and topped off by Amber's sweet vocals. The vocals are all echoey and have that mixed back thing going on. It's darker and louder than their previous releases. And this sound is a hint of where the band are going – so something to look forward to there.
The great thing is that the original was huge and big sounding, and this is too, just in a different way. And you can still do that swaying dance to it that we used to back in the day to the original.
This track was recorded during lockdown with all the band recording their bits in their own bedrooms. Take a listen to it and tell me that you don't believe it, I didn't. Once you've experienced the song go back and take a closer listen. What you'll hear is some rather fab playing – I have something of a thing about the bass, it underpins all of those layered guitars.
This is bloody fantastic. It's totally addictive. It's music that's full of joy, music that you can dance to madly, music to lose your shit to. This, my friends, is how a cover should be done.
The info
Manchester based shoegaze 4 piece 'crush' latest offering is a reworking of 80s classic by Simple Minds 'Don't You (Forget About Me)'. It hints at an expansion into a darker territory musically for the band, a departure from the jangly dream pop they have been known for. The bright synths and sharp percussion of the original are here replaced by an overwhelming riot of screaming reverb drenched guitars and lo-fi drums. The track, while noisy and dark, remains faithful to those heavenly new wave vocal melodies, with lead vocalist Amber Warren cutting through the doom delivering the sweet vocal hooks that have become synonymous with the pop music of the 80s.
The band say: 'this whole idea came about back in April at the height of lockdown, when we were absolutely fed up of not being able to make music together. We needed a way of retaining our musical sanity and thought a cover would be an interesting thing to play around with and the best way to make a song together while we were apart. Taking a tune everyone will know and be able to sing along to but completely changing the sonics and the dynamic and kicking it up a gear. We kept it nice and DIY, with all the instruments just being recorded in our respective bedrooms, and mixed it ourselves, with our go to wizard Jonny Hooker at Young Thugs then mastering. Lots of new crush songs have been written and demod as well, but with a massively different sound to our previous releases. We weren't sure what to do with this cover but it ended up as a really nice pointer to where our sound is heading, so releasing it is like a nice little musical hint at what you can expect from us next.