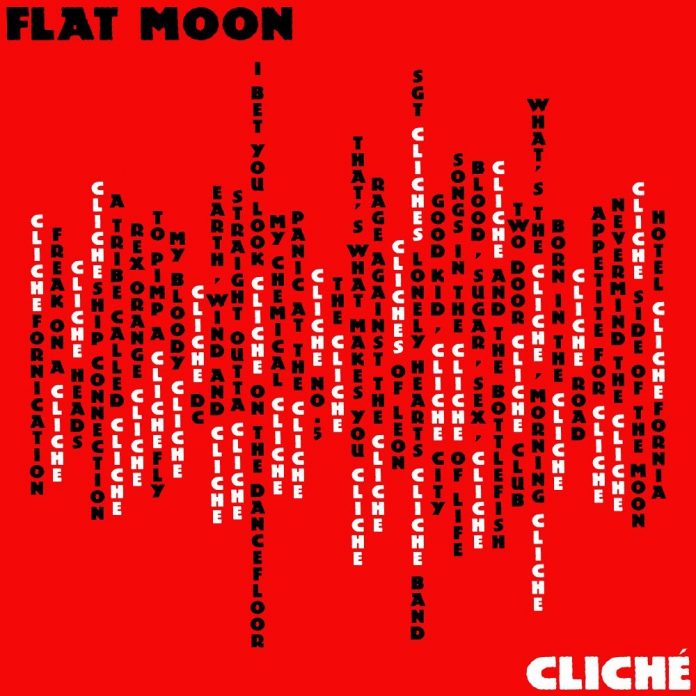 This is absolutely banging, Flat Moon do it again.
That's all that I wanted to say but, hey, I kinda feel obligated to give you a little more to get your teeth into. So here goes.
This is one of those 'thought I knew where this was going but I was wrong' tracks. It does the funky disco thing for a while, and this would be good enough, but hey it suddenly roars into heavy funk, takes a short trip into funky jazz, steps into something that has a sound that reminds me of my youth, rewinds to that heavy funk sound. And then we are out. It is the customary Flat Moon riotous dance like crazy tune, but with added wildness.
The bass at the start of this track is going to blow your mind, the sort of mutant funk guitar is going to twist your melon maaann. And that's without the crazy vocals that kind of reach for a retro thing. The sound of this thing is going to have you in musical bliss, boy can the band play. Yep you can actually sit down and just listen to it, if your feet can resist the compulsion to dance.
Quite how they manage to make music that is both incredibly played and crafted AND makes you want to dance your arse off I don't know but they do.
This is absolutely banging, Flat Moon do it again.