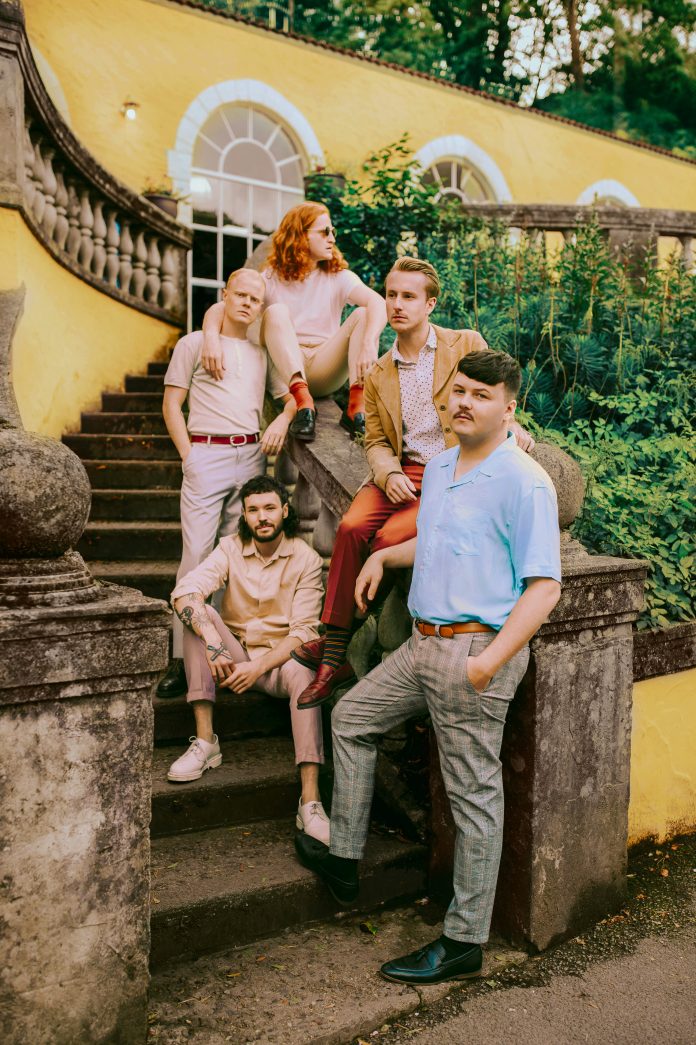 Ahead of their return to the road this month, Leeds band Fizzy Blood have released another cut from their debut album.
The track looks at themes of self-image and social media, and features on upcoming debut album 'Pan Am Blues', out 13th January 2023 on Frictionless Music.
"Pearly Whites was one of the first songs we wrote for this record", explains drummer Jake Greenway, "It made things feel fresh and exciting again. It opened the door to a new sound and feeling for us that was crucial to the making of this album. It espouses the dangers of our relationships with social media and what that can do to a young person's mental health and self-image, a theme that's heavily explored across 'Pan Am Blues.'"
To accompany the new single, Fizzy Blood will release Episode 3 of their retro-futuristic thriller series, also titled Pan Am Blues. The production was created in collaboration with the White brothers of 10 Days Productions and showcases talent from up and coming actors Sydney Craven (Eastenders), Robbie O'Neill (Boiling Point, Little Boy Blue) & Jessica Barker-Wren (Dumbo). Jake adds, "Pan Am Blues Pt.3 Is the finale of our three-part series. It holds a satirical mirror up to society and laughs at our wants, needs, hopes and obsessions in the form of an unhinged Daytime Talk show".
With roots in Leeds' bustling music scene, Fizzy Blood have three EPs under their name to date – Pink Magic (2018), Summer Of Luv (2017) and Feast (2015).
The band will make their anticipated return to the stage for a UK headline run in November, calling at Birmingham, London, Leeds and Manchester.
Recorded over a period of 3 years in various locations around the UK, debut album 'Pan Am Blues' touches on a myriad of themes and musical influences; dystopian modern life, familiarity and comfort in nostalgia, soul-searching, isolation and sees Fizzy Blood adopt a fresh contemporary sound fusing Bedroom Pop, Indie Rock, new-wave R&B and Soul. The band have given us a glimpse at what to expect in the form of previous singles Complementary, Ka Palaho Beach and Centre Of Nowhere – all of which mark their evolution as a band.
Guitarist and songwriter Paul Howells explains,, "I think one of the hardest things to come to terms with whilst making this record is that we had an idea of how things were going to go down on our path as a band and as people, and it didn't go that way. We all had moments where we didn't know if we were going to do this band anymore. The process of picking up from that and then trying to start again was quite difficult, but I'm glad we're where we've ended up. I wouldn't change it".
LIVE
21 November – Birmingham Dead Wax
22 November – London Colours
23 November – Leeds Brudenell
24 November – Manchester Deaf Institute
https://www.facebook.com/FIZZYBLOODMUSIC
https://twitter.com/fizzybloodmusic
https://www.instagram.com/fizzybloodband
https://www.tiktok.com/@fizzybloodband