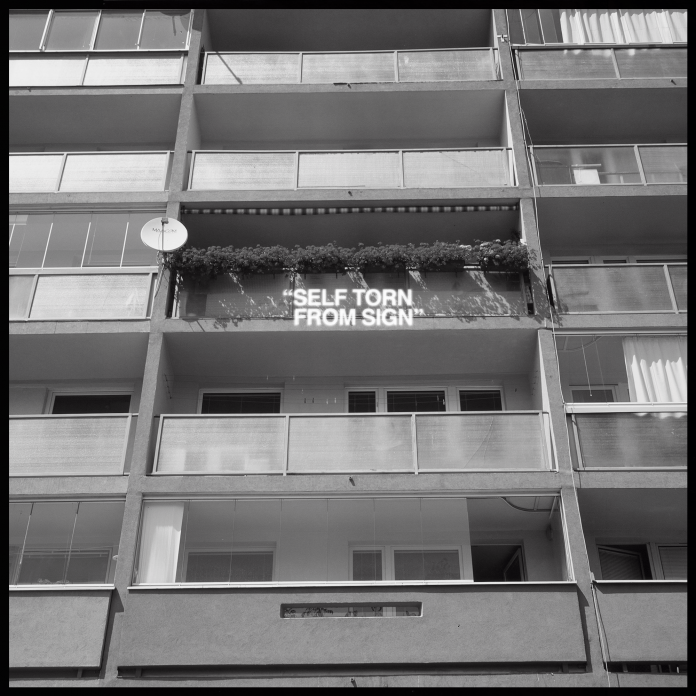 King Orange's second release from their upcoming EP is a short, sharp blast of electrifying post-punk.
Like the veritable explosion of post-punk bands right now, King Orange are a band that take the various forms of post-punk and meld them into their own sound. In this there are hints of Gang of Four, Siouxsie and The Banshees, Nick Cave and Bauhaus, as well as No Wave and Kraut-rock.
Guitars are turned up to piercing in a rattling manic torrid of metallic sound, drums pound repetitively. In stark contrast the vocals are shout spoken. But wait, for this is changing; the sign is a brief flurry of discordant guitar but then it goes beyond sound. It's a build but a build done in distinct stages rather than gradually. It's dark, it's gloriously dark and bleak, and on the edge of madness.
There is something of the manic preacher in the vocals and this perhaps reflects the overall theme of the songs on the EP. Singer and bassist Leo Joslin explains "There's still that theme of religious and spiritual imagery that casts a shadow over the whole EP, and just like our last single 'Patriot and Father' the title points to its theological message. It's the shortest track of the four too. The aggressive and direct guitars match the confused and panicked environment the lyrics portray, and the song pushes us into a new sound we've not really explored before."
And in terms of 'Self Torn From Sign' he says "It's about a lack of direction; the feelings of aimlessness and stagnation. Not just in the personal sense either where one is unsure of their orientation, but also on the communal level where our collective motion has stalled. Without a path there comes a lack of purpose, this song looks at the symptoms of that and senses left when direction leaves,"
I love King Orange's take on post-punk, and 'Self Torn From Sign' is another brilliant example of their music. This is outstanding.
The info
King Orange emerged from Hull's vibrant post-punk scene, but have crafted their own sound using wiry guitars, a churning rhythm section and deep vocals to create short, sharp songs that leave little in the way of excess. Working with renowned producer Alex Greaves (bdrmm, Heavy Lungs, Working Men's Club),
The EP 'Another Collapse in the Park' is available on all platforms on the 28th October.
The band are:
Leo Joslin (Vocals and Bass)
Tom Green-Morgan (Guitar)
Oliver Witty (Drums)