I am keen on a cover when it's done in an inventive and original way. Klammer's 'Being Boiled' – a cover, for those who don't know of an early Human League track – while it doesn't mess with the basic 'tune' does just do that Klammer guitar based post-punk thing that sounds close to the original but throws in some raging guitar.
The weird thing is that what it actually shows is that synth and guitar based post-punk weren't all that different; this is of course a huge sweeping generalisation and one I probably deserve a few complaining emails for, but for this track it's true.
The other thing this does, and I love this, is that it does that 'this is what this should have actually sounded like originally' thing. It has more weight than the original, it has a raw edge to it that really really works.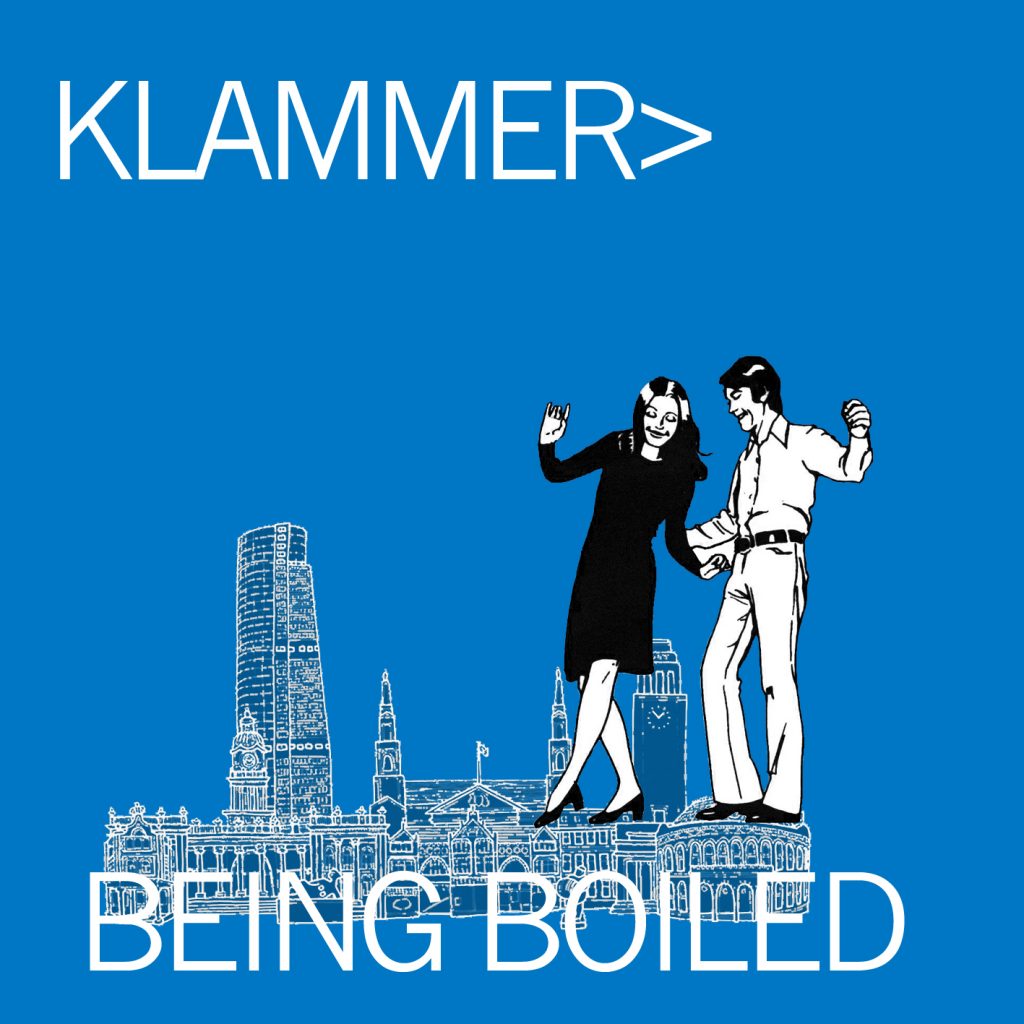 Look this is Klammer, you'd expect this, but the guitar on this track absolutely bloody rocks, it smashes into your head like a juggernaut, but it's precise, it's surgical, it bites. And when this tracks breaks loose it's absolutely fantastic, that guitar when it just lets go is a fucking joy.
Look this is not 'just' a cover, it's an interpretation, something that works, it works brilliantly.
The single is released on 3rd June but until then they have release a video of the track which you can play above.
The info
Hailing from Leeds, Klammer draw on the members' shared love for all things angular, dark, loud and melodic. Previously described as the love child of XTC and Gang Of Four, they offer an enticing contemporary twist on the post-punk attitude, blending elements of goth rock, punk rock and dark wave, all with dark pop sensibilities. You'll find plenty of hooks and a dark and edgy broodiness coursing through their sound.
Formed by UK Producer Steve Whitfield (The Cure/The Mission/Jane Weaver) in 2014, they have already released 3 albums to great critical acclaim, with last years 'You Have Been Processed' receiving fantastic reviews across the board. The singles 'Modern God' and 'Spiral Girl' off the album, both received airplay on 6 Music.
Having consistently played up and down the country both as a headline act and in support of some big name bands (including The Skids, The Undertones, Richie Ramone, Chameleons Vox, Penetration and The Membranes), they have also played at Rebellion for the last two years and The Great British Alternative Festival.
Writing of the 4th album is under way and but in the meantime they are releasing their version of The Human League's early classic single "Being Boiled" on June 3rd 2019.
POSS – Lead Vocals/Guitar
STEVE WHITFIELD – Guitar/Vocals
ROBERT LONGLEY – Drums
MIKE ADDY – Bass