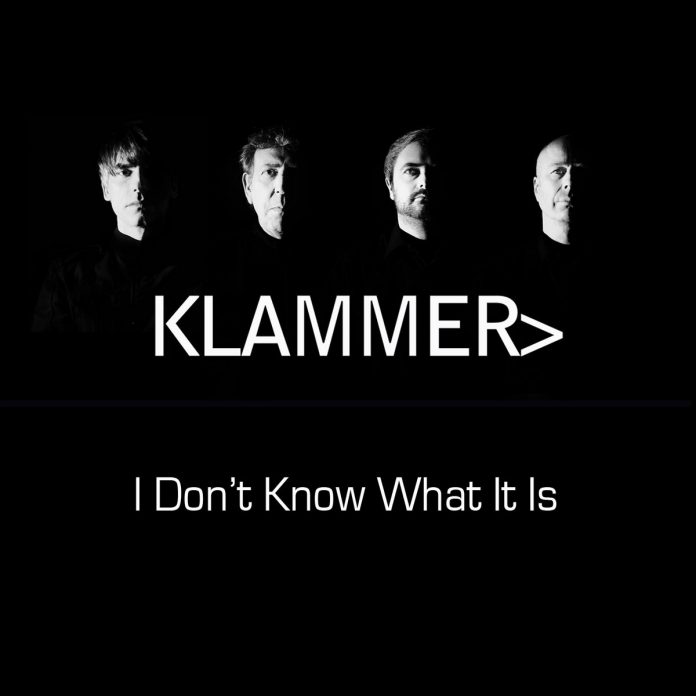 First some information. This single is released as part of the Yesterday's Not Here Project – a project to celebrate the work of Pete Shelley, and a fundraiser to raise money for the Memorial Fund that is being set up. In December an album of covers of Pete's music (where he either wrote the words or music) will be released digitally.
So what have Klammer done with this song (from the 'Homospaien' album)? Well they've taken what was a kind of rave-y electronica and Klammerirised it. I can think of no other way of putting it. It's kind of punky post-punk – in a way it reminds me of Sisters of Mercy. It's doomy and dark guitars, with soaring vocals and a pounding beat.
But it doesn't entirely lose the feel of the original. The original has something of a post-punk feel – think New Order – it's just that it's electronica. I can hear the original in Klammers' version, even though it may sound completely different. They've taken something that's there in the original, but only a hint of it, and magnified it, They've taken that as a starting point. And it's clever musically to do that. This may raise the thought with you that it's an exercise in musical cleverness. It isn't because there's a feel in the track that says they 'mean this', there's heart and soul. It's a tribute to the song done in their way, their own frankly fantastic way.
This, like the original, is a song to dance to, to lose yourself in the beat. To get hot and sweaty to, and that's an order.
This Klammer track was released alongside The White Ribbons cover of 'You Say You Don't Love Me'
There was a limited edition 7" in clear vinyl of the two tracks, and this has now sold out. A black vinyl 7" will be available soon via Not Murdered Records' Bandcamp Page – https://notmurderedrecords.bandcamp.com/music – where you can also pre-order the 'Yesterday's Not Here' album.
Yesterday's Not Here Project: https://www.yesterdaysnothere.co.uk