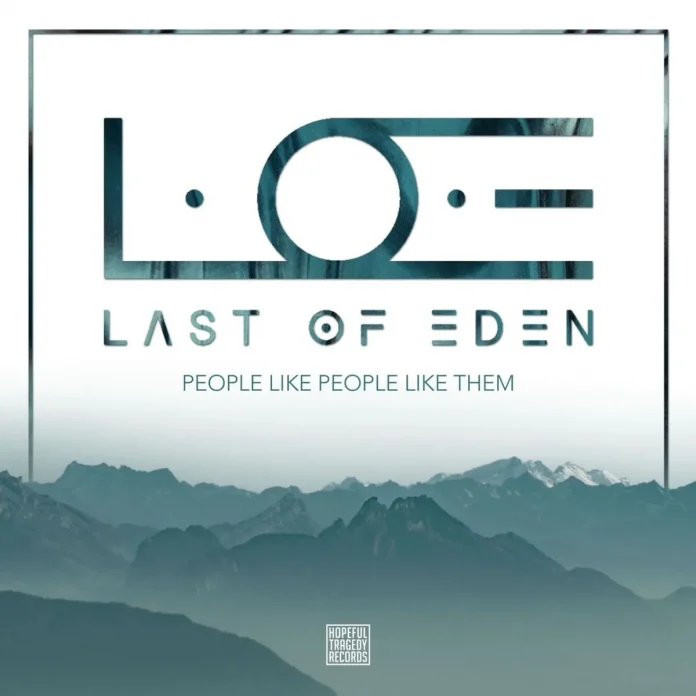 Halifax based L.O.E (it's short for Last Of Eden) make progressive post rock music. Actually being more 'accurate' they make instrumental progressive post rock music. It does come with found speech but the power of their songs in in the composition and the playing.
'People Like People Like Them' is 'a reflection of modern society and a window into frustration and anger. It provides a message of hope and a call to action. It is a voice for the forgotten and a soundtrack for the unheard. The track aims to capture the desperation, futility and shift in hope and power felt by anyone driven to despair at the state of the world. It aims to provide a reminder that by standing together we can overcome. We don't have to take this anymore. The words that resonate over the music are still as pertinent and relevant today as they ever were. They shine a light on how society exploits disaster, pain and conflict to turn a profit. It shows how far we still have to come as a society and how unjust the world still is'.
This is a pretty big message to convey through music and found speech, I think we'd all agree. The question is does it work? The answer to this is a resounding yes.
The music reflects the desperation, frustration and, frankly, anxiety in the world now, and then the potential power of the people with a powerful emotional sound that leaves you without words. While the found speech sets that emotional sound in a context.
This is big music, music that's as wide and deep as you'd ever want. The sound of guitars washes over you like a crashing wave. It is at once both simple and complex; this isn't music showcasing the individual skills of the musicians but the power of a band who are absolutely locked together. The emotional power of the track comes from the dynamics, the shifts in feel and loudness.
Once again I find myself surprised by how compelling L.O.E's music is, and how I don't miss vocals. I think I do instinctively think of rock music as having vocals, of those vocals conveying the message and a large part of the emotion. The fact that I don't miss them shows just how effective and frankly brilliant L.O.E are.
This is an incredible track that is very much pertinent to now, that provides a rallying cry. To sum up, I can think of nothing better to say than, this is outstanding, wow.
The info
'People Like People Like Them' is the first single to be released by the band through Hopeful Tragedy Records. It follows the success of their debut release in December 2019.
L.O.E's music tries to capture and reflect triumph, heroism, anguish and struggle throughout society. Not as a political stand, but to hold a mirror up to humanity. Weaving speech and video into live performance to create a cinematic experience of popular culture and a reflection of our times.