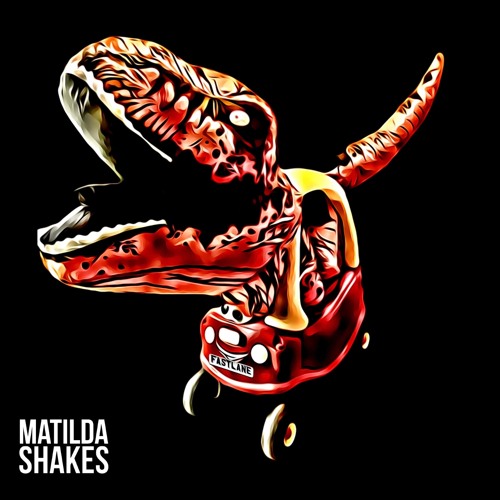 Matilda Shakes make music that positively screams 'Let's pppppaaaeettyyyyy people'. This goes beyond screaming; it assembles a crowd to yell support, it buys peak time advertising., it mounts a full on social media campaign. If you're getting the idea that I rather like this track, you'd be wrong, I adore it.
Gradually Matilda Shakes have been creeping towards a full on Classic RnB Rock sound, and 'Fast Lane' is a big step towards that. It takes the sounds of bluesy classic rock – I'm thinking Ian Gillan period Deep Purple – and a harder more up to date alternative rock, and makes of them something absolutely fucking wild. Raw, raucous, dance your arse off music that makes you want to dance like nobody's watching.
'Fast Lane' is for that moment in your Summer Parties when people lose all their inhibitions, when you need to take everything up a notch.
Party with Matilda Shakes, people.
The info
In my last review I questioned who Matilda is, and why she was shaking. In fact I should have been what, or better where, Matilda is. This is because the band were nice enough to explain the origin of the name. In short the band is named after Matilda Street in Sheffield. A street that does indeed shake it.