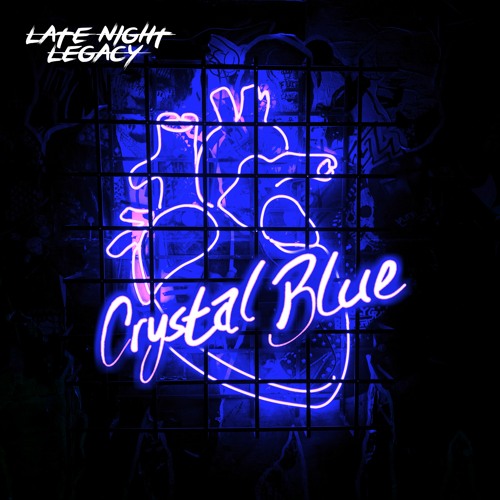 The new release from Leeds based Late Night Legacy – 'Crystal Blue' – has me trying to find a way of describing it. You see it's alternative rock but it has this kind of AOR thing going on. It's rocky but not raucous. The best I can come up with is sophisticated alternative rock that has a great great tune.
This sounds as though I'm almost at the point of saying it has something of a pop thing going on, but no, it's far from that. It's very definitely a rock track. With of all things a kinda Pat Benatar kind of sound (go Google people, this is one from my past, check out 'Hell Is For Children') in places. With vocals that drift towards Southern Rock based AOR at times.
But remember what I said before I went off on a tangent. This a sophisticated sounding rock track with a great tune. And it also has great vocals – I love the vocals on this – both the lead and backing vocals, some great playing. The guitar work on this is outstanding.
The problem is that this thing bloody bores its way into your head and sticks there, I found myself singing this at the oddest moments – my daily exercise for one. It's a problem because I can't get it out of my head, see I told you that this thing had a great tune.
This, people, is a great track. Go listen.