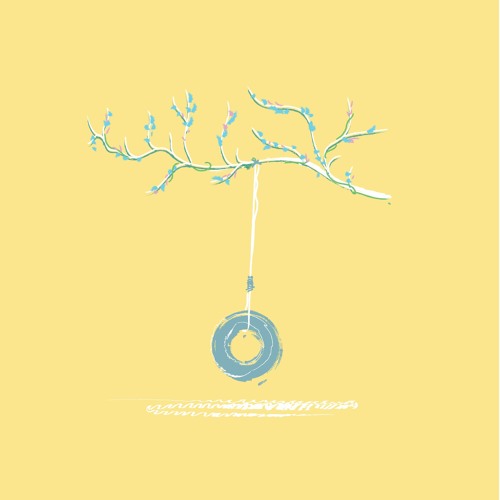 It's been a while since I reviewed anything by Sunflower Thieves – 'Two Halves' back in 2018 – and to be honest I haven't been keeping an eye on the band, so this came as something of a surprise.
They describe what they do as pop-folk, but this isn't, it's more dream-pop with the smallest hint of folk. The folk 'hint' comes with the musical backing – acoustic guitar, washes of something synthy to add that dream-pop thing. But, as with 'Two Halves', the absolute focus of this song is the vocals, which are dreamy and oh-so swoony.
Amy and Lily's voices are just magical. Their vocals beguile and mesmerise. Their voices twist around each other, the harmonies are haunting. And the music doesn't detract from the voices, it somehow makes them shine. It's the vocals that take this from something great to something outstanding.
The thing is that this song does something magical, at first you find yourself thinking 'well, yes it's very good but somehow it doesn't quite get to absolutely amazing', and then gradually it creeps up on you, and you find yourself falling deeply in love with it – the vocals, the music – which is so subtle and clever, the words. And all it takes is just one listen.
In the two days since they asked me whether I would review it – I said yes straight away by the way – I've grown addicted to this song's beauty, its gentleness, its quiet charm. This song slips into your head, and compels you to listen. It's a moment of calm and peace, of delight, of serenity and joy, and of sheer gorgeousness.
The info
After sixteen years of friendship, Leeds-based pop-folk band Sunflower Thieves are a strong soulful sisterhood nurturing a unique sound, through ethereal vocal harmonies and honest lyrics to soothe the mind. Each track is hugely personal to the songwriters, hence the intimate atmosphere and sincere performance you experience in watching them.
Facebook: https://www.facebook.com/sunflowerthieves
Instagram: @sunflowerthieves
Twitter: @sunthievesmusic