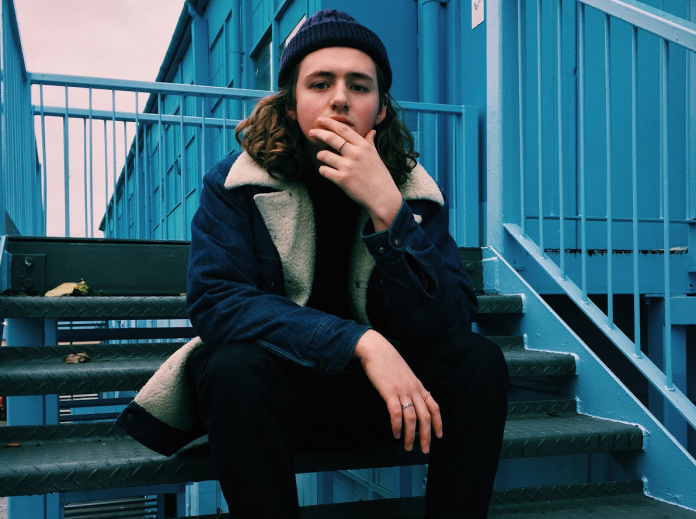 Let's call it Dream-Pop, that's the closest I can come to describing LELO's new single 'Breathing'. It's lush, it's layered, it's bloody hypnotic.
Digging a bit deeper, at least for me I get hints of say Tears For Fears, The Dream Academy, that sort of atmospheric 80s pop. And yes, in that lushness there is a hint of psych. But, and it's a big but, this ain't no retro-fest. It's way up to date.
This song washes over you until you're submerged and it's too late to get out. There's no quiet/loud, nothing overly dramatic, it's just quietly fabulous. There is delicately plucked guitar, washes of sound and a sparse drum track. And those vocals, they are just calm and measured, drawing you into the song. What I found is that even though there's a hell of lot going on soundwise, actually the whole sounds like there's an enormous amount of empty space. Really nice.
LELO tells us that "the song identifies and acknowledges the struggles so many people face; understanding oneself, and making sense of the world around us. it makes reference to the relief we experience once we realise what it is in fact that we could, should, or want to be doing with our limited, somewhat pointless time we have here". While this made me start thinking that most of what of I do is 'somewhat pointless' (perhaps including writing reviews), what it pointed up was that perhaps we should all be living in the moment – just take a moment and breath people – and just do what we like doing.
'Breathing' is really rather fabulous, it's a moment of beautiful calm. And we all need moments of calm in our lives. This should be the soundtrack to those moments.
The track was written, performed and co-produced by solo musician Ronan Peaker, (LELO), and produced by Mickey Dale of Embrace.
'Breathing' is available on all online stores
Spotify – https://goo.gl/vGsPde
Apple Music – https://goo.gl/jPZf8z
Google Play – https://goo.gl/qoPBEz
The single will be launched at a headline show at Leeds' Hyde Park Book Club for Future Sound Events and Dance to the Radio on 7th March with support coming from Colour of Spring and Imi.
The info
This is LELO's second release, following the debut EP, 'Different Types Of Love'. The EP was released July 10th, 2017 and received some great press and support from the likes of BBC Introducing following a sold out, self-promoted headline show at Oporto.
'Different Types Of Love'
Soundcloud: https://soundcloud.com/user-710147737/sets/different-types-of-love
Spotify: https://goo.gl/DiAiEZ
Apple Music: https://itun.es/gb/q_C2kb
Google Play: https://goo.gl/NBBrEM
Instagram: https://www.instagram.com/leloband
Facebook: https://www.facebook.com/leloband
Twitter: https://www.twitter.com/leloband