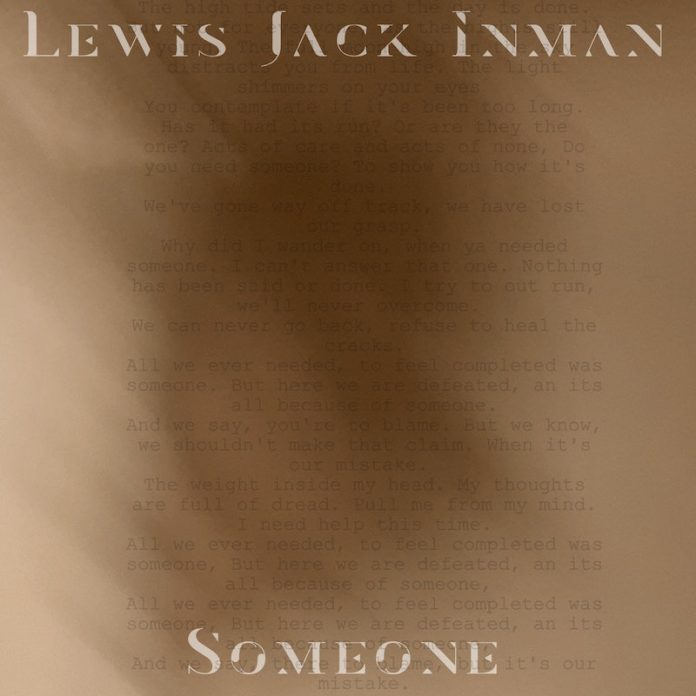 One of the things to love about Lewis' music – and it is just one of the things – is that you're never quite sure what style of music his releases are going to take. 'Someone' is a surprisingly rocky sounding track. It sounds like – and I take no credit for this description, it comes from my helpful friend – middle period REM with a 70s' Americana rock edge.
Now, you may be asking why, well it's in that loose slightly jangly rhythm guitar, the big swelling chorus, the loping beat, the astoundingly blinding guitar. And the 70s' Americana rock? Well it has the odd touch that sounds a bit like some of The Eagles output.
So, for me, it's a new take from Lewis. But what isn't different is that the song is emotional and meaningful; the music fits the song. Somehow the words NEED music that is big. Here too is the trademark great tune that feels just right, and is hugely singalong too. So while the musical journey is using a different form of transport, it's still taking you on the emotional journey that comes as standard with Lewis; the words sound personal, they sound as though they are about something real.
At the risk of sounding repetitive, this release from Lewis is yet another gorgeous song. If you've not heard of him or his music I urge you to dig into his releases, and start with this gorgeous song.
Stream/Download: https://distrokid.com/hyperfollow/lewisjackinman/someone