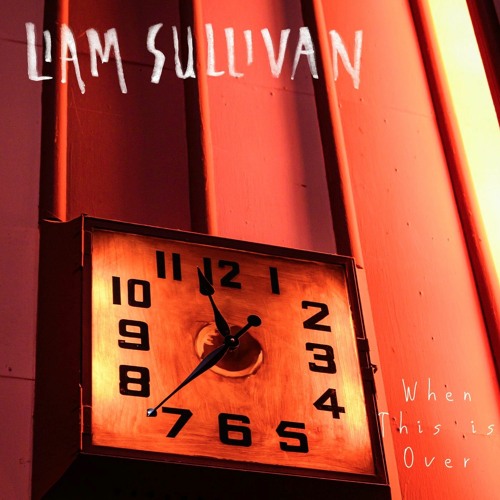 It is no surprise that artists are writing songs that reflect on the current lockdown. This, the latest release from Liam Sullivan, does that by looking forward to the end of it and getting back to what we had before.
Musically the song is folky, it's folky in a slightly Americana way, a slightly folk-rock kind of way. And the vocals are yearning, they reflect the need for the things that the words tell us we can go back to when it's all over.
It was the words that first drew me to want to review this. They are not complex but they are powerful, they tell it like it is. They reflect something that we all miss – being with each other, hugging, shaking hands. They urge us to stick together through this time, that there will be an end. And Liam's voice is without vocal gymnastics, he lets the words tell us the story. I'm not saying that his voice isn't incredibly powerful, it's just that he resists the temptation to go over the top vocally.
The first time I heard this song it summed up for me perfectly what we are missing right now, and what we are yearning for. The message that now is the time to stick together rings so true. And that the time to ask questions is when it's over, not now.
You may consider that it's somewhat over the top for me to describe this as an anthem for these times, I don't. There is a beauty in the way that the simplicity and power of the words, the way the vocals and music combine together, remind us that this will end and things will be better.
The info
'When This is Over' is the latest single from Leeds based singer-songwriter Liam Sullivan. The single will be available on Spotify, Soundcloud and the music video will be released on YouTube from June 5th.
The simple but powerful lyrics take the listener through a lament of all the things we have lost in these strange times.
Liam's last single, 'Wasted Days' was accompanied by his debut stop motion video. These most recent singles see him return to his acoustic roots, swapping distorted guitars for a gentler feel, whilst still maintaining the candid and haunting lyrics that were so prevalent in his previous work.
Liam has been writing, recording and performing music for well over a decade, being part of many different outfits before going solo in 2015. Since then he has been playing with his own band and together they have been wowing audiences with their compelling performances. Liam is a mesmerising performer who never fails to give his all when playing his songs.