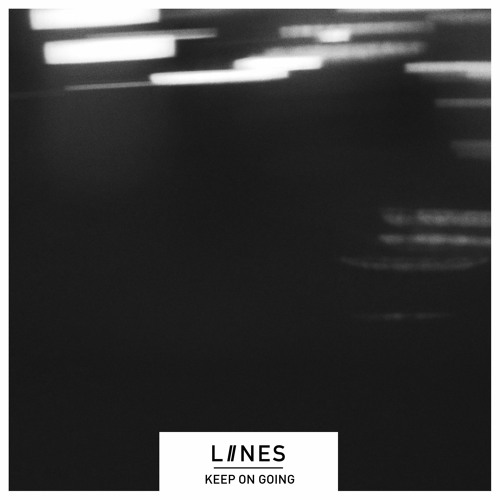 As some of you might be aware I have a thing about loud grungy music and post-punk. LIINES give you both which is frankly wonderful thing. If that's kinda puzzling imagine a grungy Savages, or, bearing in mind the vocals, a grungy Siouxsie and The Banshees.
'Keep on Going' is both compelling and insistent. It drills it's way deep, deeper, into your head until it sits there making you feel wonderfully jerky. It's the sort of track that makes you, no insists you, get up and throw yourself at high velocity around the nearest available space.
Raw guitars cut into your soul, the drums and bass set a rhythm that speeds your heart into hypervelocity and the vocal, oh what a vocal, sears into your head. It's addictive, so addictive. This track is so raucous and primitive; it's a celebration of noise, a celebration of life.
If you're already aware of LIINES then this is yet another fabulous release from the band. If not then this is a great way into the band.
This is one to play loud, louder, loudest and go wild.
The info
LIINES are Zoe McVeigh (vocals/guitar), Anna Donovan (bass) and Leila O'Sullivan (drums).
'Keep on Going' was recorded by Zoe McVeigh (vocals, guitar, bass) and Leila O'Sullivan (drums)at Unit 13 studios. The track was produced, mixed and mastered by Paul Tipler.
The three-piece have been building a burgeoning reputation as one of the exciting acts to emerge from Manchester in recent years.
Prior to returning to the studio ahead of releasing their second album – to come later in 2022 – LIINES have toured with Sleaford Mods, supported the likes of Ash and The Slow Readers Club and played alongside The Charlatans on a live stream in March. Plus, they were Glastonbury Emerging Talent Competition finalists, having also performed at the festival twice.