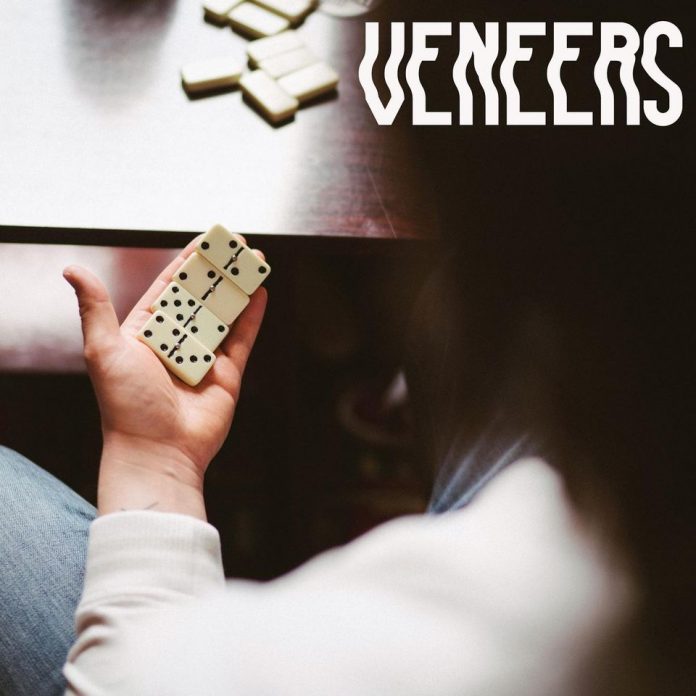 York based band Veneers are completely new to me. But I'm happy to be 'meeting their music' (so to speak), it rocks. It rocks like I like my indie-rock, on the heavy side.
While their blurb may describe their sound as 'sun drenched'; this is more of the twilight. You'd expect a track called 'Bad Blood' to have… let's call it, something of a hint of darkness, to be moody and atmospheric, and this has that. The sound is dense and comes with what I can only describe as weight.
What I mean by this is that it's all somewhere down in the low-range tonally. There are somewhat sinister guitars that give it that atmospheric feel. And the breakdown and build section does throbbing bass, scary guitar and layers upon layers of vocals.
Yet in all the moodiness it has what I can only describe as a call to get up and shake your thang, to be dangerous.
'Bad Blood' is one hell of a release. I'm looking forward to the next one.
The info
Four piece band Veneers' brand of catchy, sun drenched Indie was born as a result of an opportunity to reinvent and explore after past musical experiences. Having spent much of the past decade involved within various projects, cutting their teeth recording, touring and song writing a foundation was already laid when they formed in 2019.
Drawing on influences such as the Strokes and Joy Division as well as the anthemic songwriting of bands such as Arcade Fire and Blur, their latest EP 'Points of Conversation' was released in July 2021.
Instagram – https://www.Instagram.com/veneersband
Facebook – https://www.facebook.com/theveneersofficial