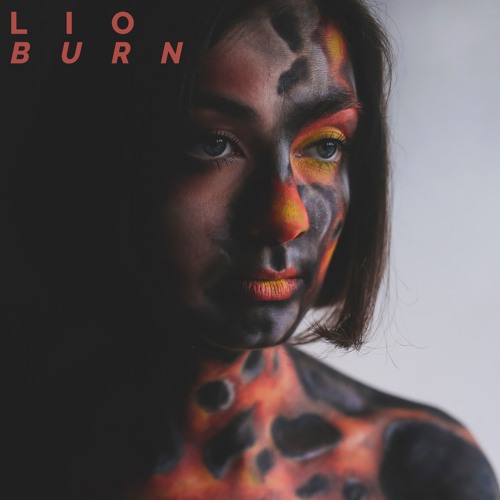 A little while ago in a review of Artio's 'Blood Brother' I said that I'd heard two things I'd surprised myself in loving, 'Burn' is the other song I hinted at.
While on the surface 'Burn' may sound like a synth driven big slowish in places pop song, this is only half (or even less than half) the story. For this has a lot more going for it that just being a – albeit alternative – pop track. This thing is just huge, it has big big sounding sections and then these almost theatrical, and certainly dramatic, sections. It's weirdly ambient in places. It's quirky and strange. It sounds almost retro but not retro and way up to date, all at the same time.
And I'm going to devote a whole paragraph to the vocals, for the vocals are the thing that drew me to this. They soar in places in this huge way, sometimes full of drama and then they can be almost conversational. And yes, you hear hints of Florence and The Machine in those vocals but I also caught hints of Kate Bush. And also they remind me of weird strange European alternative music that I've heard in the past. They have a power that is compelling.
And these fantastically wonderful vocals sing a story. Leonie Sloots (Vocalist + guitar) says "Burn is almost an anniversary track, commemorating the end of a friendship and the emotional ups and downs this brings. It's my side of a story that used to have 2 people involved, then 3, then only 1". And this story is conveyed brilliantly not only by the vocals, but the music. This starts simply and ambiently while Leonie sings, and then it bursts into soaring pulsing life, only to drop down into something quiet, and then into something huge, only to slow down again. It's a journey, an emotional journey. And, yes, there are synths but there are guitars, actually quite lovely guitar. There are drums (that sound like real drums, but who knows) that drive those big pulsing huge sections.
To describe this a pop seems to be inadequate, because it's so well written and arranged, but perhaps it could be described as pop, new classic pop, where pop is lavished with care and attention. And while when I think of classic pop I think of bands from my 'youth' like ABC, this has that level of care and craft, so perhaps it's classic pop of today. However you choose to describe it, to try and put it into one of those all so 'useful' niches, this is one wonderful powerful song.
The info
Netherlands-born, Sheffield-based LIO has taken the stage supporting acts such as Estrons, Stevie Parker, Skinny Pelembe, Slow Club, Our Girl, Orchards and While She Sleeps. In May 2018 LIO launched as a full band, further building their eclectic sound compared to the likes of Florence and the Machine and Daughter. They have quickly gathered momentum through multiple festival appearances (Outlines, Tramlines, Y Not Festival), radio play (Amazing Radio, BBC Introducing Sheffield, Sheffield Live, Jelli Records Music Show) and their O2 Academy Sheffield debut supporting King No-One.
LIO's music has been championed by a rapidly growing list of music industry professionals including BBC Introducing Sheffield, Higher Rhythm, PRS Foundation and The Unsigned Guide. Combined with winning free studio-time at Steel City Studio to record their debut EP and a number of shows to be announced, 2019 is set to be an exciting year for this 4-piece.
https://www.facebook.com/liomusicofficial/
https://www.liomusicofficial.com