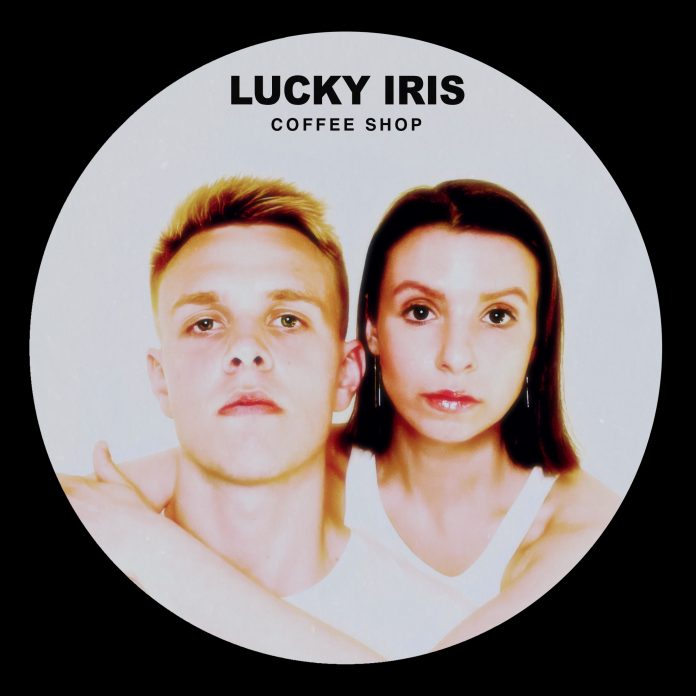 A lot of bands and artists have been reflecting in their music on life during lockdown. 'Coffee Shop' is Lucky Iris's 'lockdown single'. It looks at lockdown from the point of view of missing those small and wonderful things we took for granted, and couldn't do.
Maeve explains "Coffee Shop was really just created from our desire to get out into the world during lockdown. Although we were desperate to travel again, we found ourselves really wanting just to sit in our favourite local coffee shop and feel that little sense of normality that comes with being out and about running errands and stressing about running errands. The little things which seemed suddenly so big when they got taken away from us!".
But much more than this the song is a joyous celebration of being back to normal and doing those things that bring us happiness – even those stressful things we all have to do. It's just the most boppy pop song. Just try to stop yourself from dancing, people.
It manages to both do this and be intimate at the same time; the words – those words celebrate 'being normal' even when 'being normal' is stressful and worrying – and vocals sound like an internal dialogue. All I can do is sit and marvel at how they've pulled this off.
Musically it's pop, smooth and classy pop; that combines those fantastic words, something of electro feel, a fabulous dreamy sound and that lovely hint of soul that Lucky Iris brings to the party. It's so how I love my pop to be.
I could sit here and pontificate loads but the fact is that listening to this makes me feel so happy and leaves me with the biggest smile on my face, and a bop in my feet. And isn't that what all we all need?
This is just so perfect and lovely it hurts.
The info
Like everyone else Lucky Iris spent lockdown daydreaming of all the things they'd do once lockdown ended… and more specifically all the coffee and self-doubt they'd consume in their favourite local coffee shop. The alt-pop duo, made up of Maeve (Vocalist) and Jasper (Instrumentalist), wrote the track in their living room and produced remotely by Ed Heaton and mixed by Lee Smith (Easy Life/Holly Humberstone).
'Coffee Shop' is the first single Lucky Iris are set to release after spending a year writing and cementing their sound, with their second release of the year set to be 'Speak Soon' which will be out in November 2021, followed by further new music and an EP in the new year.