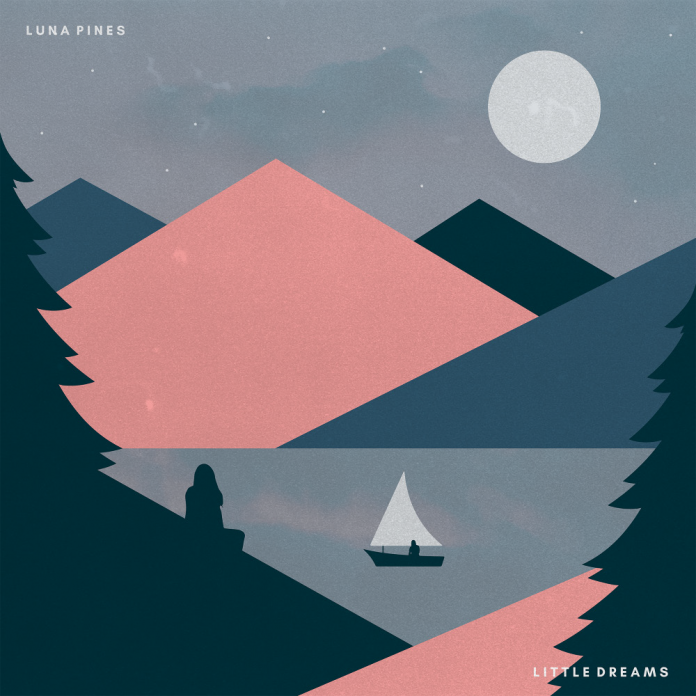 I adore Luna Pines, they make music that is so compelling I find myself completely spellbound by it. I have yet to be disappointed by a release, and thankfully 'little dreams' isn't at all a disappointment.; it's beautiful.
The other thing I love about their songs is that they are about something; an emotion, a situation. Not knowing this doesn't take away from the song but knowing it adds that extra something, it helps you to understand the feel and sound. There are two strands to this song, Lotte explains 'little dreams' is a song about my father, who was diagnosed with Parkinson's a few years ago and he is now very sick. We've always had a complicated relationship and this song is basically about me wishing I could change that, and his illness. He's always been the best guitarist I've ever known, and recently his illness has meant he can no longer play. It's kind of about lost dreams — I know he always wanted to be a touring musician but he never got there. The line 'don't get stuck, like the edge of my little dreams' is basically him telling me not to follow that path, and make sure I can become as successful with music as he wasn't'.
There is a feel to the track that fits and reflects this. It's hard to put into words completely but there is certainly sadness, anxiety, unease and a yearning need. Some of this is conveyed by the contrast between the sumptuous electronica and the edgy beats. Another part comes from the emotional vocals that come with something of a child-like quality.
So it works on an emotional level but does it work purely on a musical level. Well of course it does. The slightly hazy and dreamy electronic sounds are mesmirising, meticulously crafted and beautiful. The vocal somehow manages to both be part of that rich sound but at the same time stand out and enchant you.
But add in that emotional level and you have a song which reaches into your soul as well as your ears. Beautiful, simply beautiful.