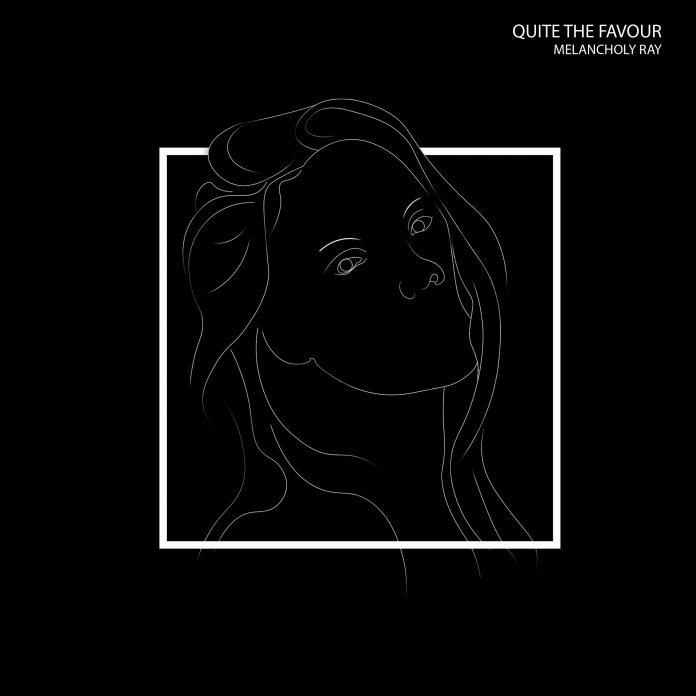 It's a laid-back mellow thing this new single from Melancholy Ray, a lilting moving beautiful thing. It has what I can only describe as a late summer night vibe, strangely for a song released in January. But it's uplifting and we all need that in the Winter.
When I first listened to this I was surprised, it's not what I'm used to from the band, and then I actually read the whole of the email they sent me which told me that it's not the usual garage-y indie they do (Note to self – actually read the email before clicking on the preview stream link). They say that but actually it still sounds like Melancholy Ray, it has that thing they do. It doesn't sound perfectly produced or like they've sat for ages perfecting every single note. And this is perfect, it actually sounds like a band playing, in this case playing in some intimate dimly lit venue. I find a sort of perfection in the fact that sometimes the guitar sort of chimes in in a slightly jarring way, that the drums are kind of in a really strange place in the mix and sound like they were recorded with one mic hung above the kit. I mean sure you could rip this thing apart and redo it in a conventional way but it wouldn't be as perfect.
And if I'm making it sound like some sort of ragged thrown together mess, it isn't, it isn't in any way. It's just put together in the way the band do. What shines through is that they enjoy making this music hugely, that they put their hearts into doing it.
It starts, and continues, at least for most of it, with voice, a delicate guitar, a handclap rhythm. And that vocal people is sweet. And then there are more layers, it becomes slightly more urgent, there are drums. And when an 'indie type' guitar break comes in it fills you with a kind of joy. And that's all they wrote. It's actually simple musically. What makes it so good is the feel. What makes it so beautiful is the simplicity, the emotion in the words and the way they are sung, the way the musical elements are put together. It's music that is real. organic and meant, not written to some sort of formula.
It's full of things, hints of things, that I recognise but can't quite put my finger on what it reminds me of. It has echoes of the post-punk DIY music I used to listen to way back when, but it has stuff from now. The opening guitar reminds me of something very much from now but only in passing (although in a slightly disconcerting way because of what that song does to me).
Look, dear reader, this is lovely, this is beautiful. This is something you need in your life.
The band are launching the single with a gig tonight (2nd February 2019)
Melancholy Ray Single Launch gig /w Supports
Today at 7.30pm
LS6 Café, 16A Headingley Lane, LS6 2AS Leeds