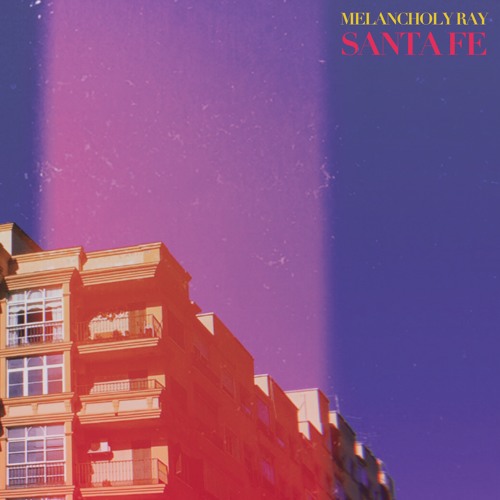 You just never know quite what to expect from Melancholy Ray. Each release is something different, but that's why I really like what they do, I love a band who just don't stick to the one sound. Each release is a bit of mystery trip, you just never know what you're going to get when you hit play.
'Santa Fe' is one of those indie-rock tracks that switches between headlong rush and slower smoother sections. And that's indie-rock in a kinda Libertines' sort of way. Although perhaps more in a kinda Franz Ferdinand way. It's all staccato guitar and it's oh full of swagger. And oh boy do those vocals sound so good, they're all casually sneer-y, lovely.
The production of this is spot-on. Those guitars are given space to do their choppy staccato thing. While the lusher sounding smoother sections are just well right. And it has just that right amount of slightly garage-y sound to make it right, over-producing something like this would just be wrong. And if you listen really closely you'll get that Melancholy Ray drum sound thing, those drums really swing.
I'm a bit picky about this sort of sound but Melancholy Ray's take has me hooked. I just don't seem to ever get bored of it. That headlong rush is addictive.
Look this review is sounding all a bit formal, isn't it. Just go listen to this, it's bloody fantastic. And then get your club DJ to stick this on and go throw yourselves around a dancefloor. You can do that to this, it could get messy.