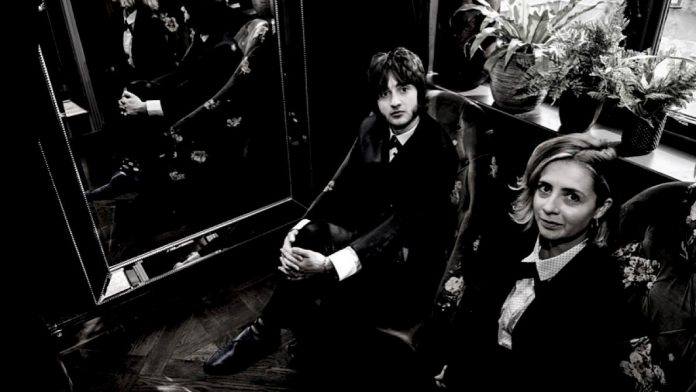 Secluded Sea is a collaboration between Halifax born multi-instrumentalist, Blair Murray and Welsh actor – come-vocalist Angela Hazeldine, who initially met when the latter was performing in a band at The Deaf Institute in Manchester. Having played in several local bands himself and also having done a variety of session work, Blair began writing his own solo material.
Blair's influences transcend a range of genres which all contribute to his song-writing style and help to create a wide sonic pallet, consciously glancing back to the halcyon days of cinematic style studio productions, thus swimming against the tide in this compressed modern world.
The results are songs best described as shimmering dream pop, where experimentation with repetition, texture and tone rule over conventional song structures. Blair soon realised that for him to re-create his burgeoning ideas, he would need a band to back Angela and himself, and they are now augmented by James Newson on drums, Dave Murray on bass, Adam Russ, on rhythm guitar, Tom Fripp guitar & keys.
Shuttle Shuffle Festival takes place in various venues across Little Germany, Bradford – August 17th & 18th
Early Bird and Last Minute Tickets info: https://shuttleshuffle.weebly.com/buy-tickets.html
Also confirmed is Nigel Clark, a singer-songwriter who is best known as the lead singer and bassist of DODGY, One Sided Horse which is the brain child of Mark Whiteside and is a musical collaboration between Mark and EMBRACE members Richard McNamara, Mickey Dale, Steve Firth and Mike Heaton, Tony Wright the singer for Bradford rock band Terrorvision, the Stunning flamenco jazz artist Eduardo Niebla, Jess Gardham who has supported KT Tunstall, The Magic Numbers, Paul Carrack, Martin Simpson, Wilko Johnson to name but a few!
For the full line-up details please visit: https://shuttleshuffle.weebly.com/2019-line-up.html