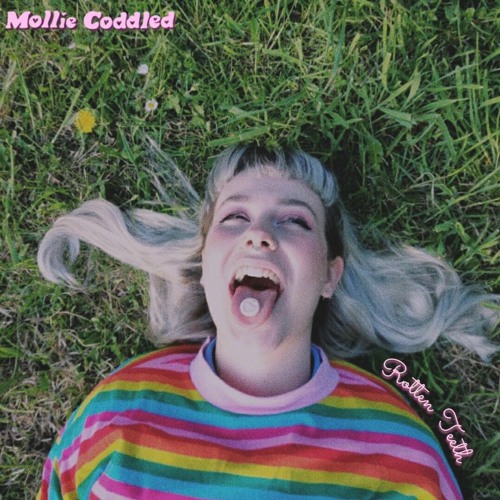 The thing that first made me want to review was the oh-so-dreamy sound, and Mollie's vocals. That dreamy sound is part dream-pop, part R&B, and it's drenched in echo. And it's deceptively simple – there are synths and there is a gently strummed guitar. But having something this simple sound quite so beautiful takes real craft and skill. Simple is hard to do.
Mollie's vocals sound like nothing I've heard before – yes they kinda follow that R&B thing but they're gentle and dreamy. They are part of the layers of sound. They weave around and in between the sounds.
It's just beguilingly beautiful. But there is more to the song than this, there's another layer to this. A layer I didn't notice until I read her email and went back and really listened. This is somewhat unprofessional of me, but I have a tendency to listen to the music before reading the 'blurb'. A song can be deep and meaningful or tackle something important, but if I don't get it musically then it doesn't make the shortlist for review.
The song is about something that resonates with me on a personal level, I'll leave this to Mollie to explain, 'In 'Rotten Teeth' I sing about escaping an emotionally abusive relationship, sharing my experience with gaslighting and manipulation, in hope that someone may be able to find salvation in the lyrics; especially since the rates of abuse hotlines have skyrocketed since lockdown began'
There is something about this song musically that is sunny and joyful, that fits with what the song is about, that coming out of those sorts of relationships is like coming out of a dark place into the bright world.
So you can take this song on two levels – one, the level of an absolutely fabulous pop song, and two, if you take the time to listen properly, a song about something important. And that is a beautiful thing. This song is beautiful.
The info
Mollie Coddled is a producer and multi-instrumentalist from Leeds. Merging Dream-pop and R&B she pairs soulful vocals with a soundscape of hazy, echo-laden guitars and synthesizers. Mollie writes, records and produces her music from her bedroom.