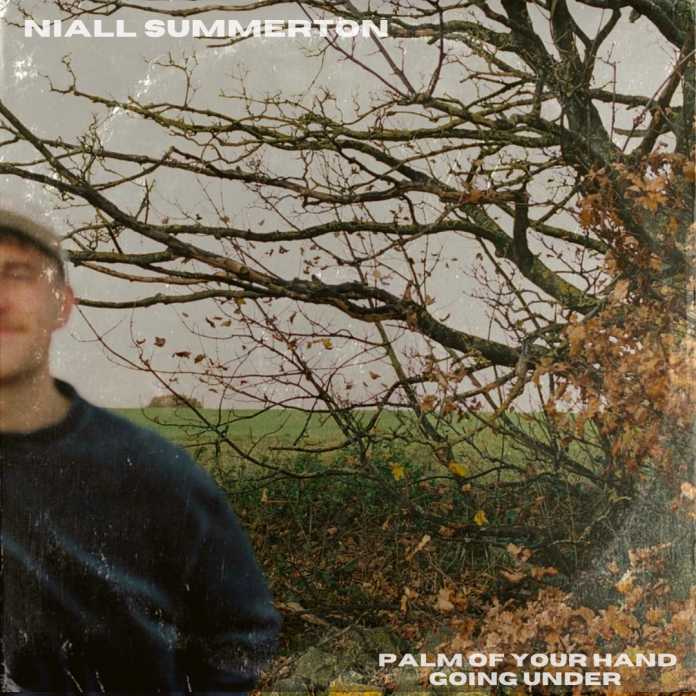 Niall is somebody I am always both happy to hear about a new release from. and review. His music is always both unexpected and expected at the same time. What I mean by this is that although you might broadly describe what he does as, sometimes introspective, singer/songwriter, the exact form and sound of his releases isn't something you can predict. Just when you think that you've got what he does, he goes and walks all over that. And this is very much the case with this split single release.
'Going Under' is a poignant and personal song about anxiety and self-doubt set to a slow waltzing rhythm. It builds from a gentle guitar and voice, and as undertones of grimness creep in, to something all the more raucous and hard edged. Both lyrically and musically it conveys the way anxiety and doubt gradually overwhelm, when life becomes difficult and doing the small and simple becomes something you have to make yourself do.
As someone who suffers from anxiety and self-doubt but at times finds it hard to describe to others in any useful way this song amazed me, the way it describes the feeling of the everyday overwhelming you, and that deep dark cloud it casts over you.
'Palm of Your Hand' is a dreamy song – both musically and in it's theme. It's soothing and comforting. It takes you out of the everyday and into another, all together better, place. After 'Going Under' it's like emerging into the light, or at least a happier place.
Niall might be in a different place now – both literally and mentally – but his songwriting and performing skills have't diminished or changed in any way. These songs are quietly addictive – I find myself returning to them time and time again. They're wonderful; emotionally and musically.
The info
Niall says:
'Being trapped indoors for the better part of a year now has really brought some of the feelings of anxiety and questions of worth mentioned in 'Going Under' to the forefront of my mind. As well as the pandemic, this year has been very transitional for me; moving away from a creative bubble in my university house and from the buzz of Leeds city centre has been difficult.
'It is a big change moving away from a house of 8 musicians to possibly being the only musician on your street. You have a constant validation from your friends that what you're spending days at a time to create is worth the effort, but when you're creating alone a lot can end up in the chasm of forgotten demos. These two songs are lucky to see the light of day.'