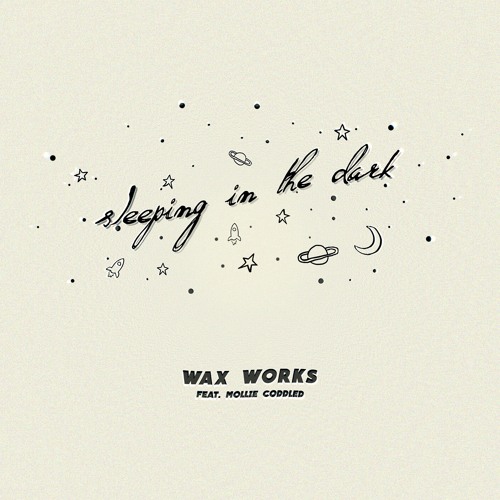 'sleeping in the dark' is Leeds based artist Wax Works debut single. I'm going to admit that the thing that made me take notice of this was Mollie Coddled's involvement; I just love her vocals. But, hey, this is no bad thing; you see that there's an artist who you really like involved and that might lead to you finding another you really like. You get me here.
The sound here is indie-pop, indie-pop with something of a dreamy bedroom beat feel. And that is a lovely thing, a really lovely thing. Wax Works' vocals are another lovely thing, and the combination of Mollie Coddled's voice and his is an absolute bloody joy.
We all need great pop sometimes – yes, even you who listens to raucous noise-rock, admit it now. This is fantastic, well put together pop. Pop with depth. Great tune – earwormy as hell, great vocals, fabulously played, and, it leaves you with a huge bloody grin on your face and a joy in your heart.
It really is that simple. Just go listen to this now.
The info
Wax Works is a self-produced, bedroom-pop artist based in Leeds. With influences from Easy Life to Wallows, Dayglow to The Night Cafe, his sound is a blend of indie guitar licks and vocal hooks, with bedroom beats.
https://www.instagram.com/waxworksnoise/
https://www.facebook.com/waxworksnoise