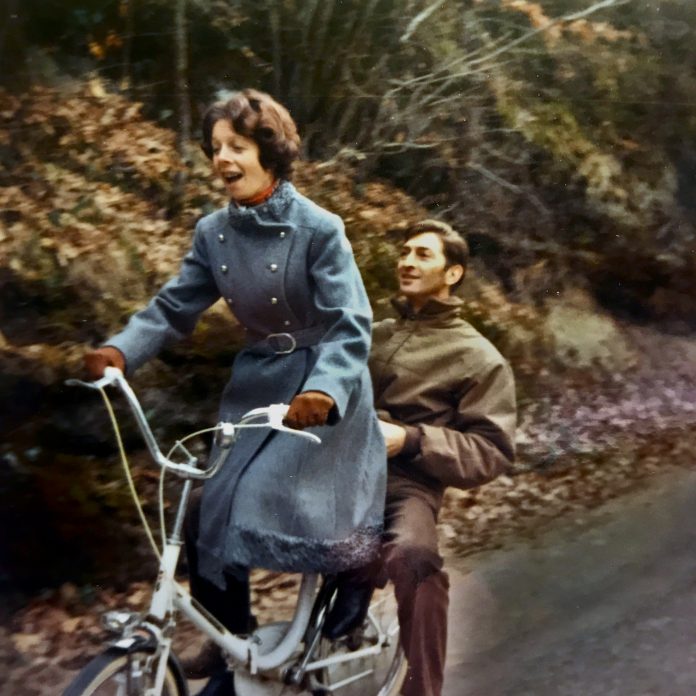 Before Oh Papa contacted us with an invitation to review this release I hadn't heard of them at all. One listen and I was wondering why, and feeling that I'd missed out on something rather special.
'Magnetic' has a timeless feel to it, while you get hints of 70s' American singer/songwriters, and even vague hints of music from way way way before that, it's not at all retro. The problem is that I just don't know quite how to describe it in a way that'll let you say 'Ah, so that's what they sound like'. In a way Oh Papa remind me of The Azenas – whose EP 'Darjeeling' I reviewed recently – not in the way they sound, but in that, if the evidence of this track is anything to go on, they just take whatever they want and mix it up into something of all of their own. They just don't fit into an easy niche. But I like bands who don't fit into an easy niche.
It's one of those simple but complex songs – at it's heart it's a simple song with a simple, but wonderfully lovely, tune. But there's loads going on – lovely backing vocals, sparse drums, beautiful playing. The female voices that take the lead vocals at the mid-point of the track (Before Breakfast).
Look, this a beautiful song that's put together wonderfully. It's that simple.
The info
Oh Papa are Jack, Ric, Philippe and Felix. They write a blend of soft rock, Americana and subtle surf, which has drawn comparisons with '70s troubadours Harry Nilsson and Lou Reed, and contemporary indie artists Whitney and Andy Shauf. Oh Papa have been refining their songwriting at a time when many bands are still recreating the indie-rock sounds of the '00s. Although they keep one eye on the past they have no intention of rehashing it.
The band started in earnest when they self-released their debut EP Papa Les in November 2018. The record garnered substantial support from various stations, achieving dozens of plays across the BBC by Huw Stephens, Tom Robinson and Christian Carlisle.
Oh Papa have secured support slots with a variety of respected artists, including Japanese punk legends Shonen Knife, Boy Azooga and Still Corners, as well as Billie Marten, who hand-picked the band for her album launch exhibition and tour dates in 2018. They count among their friends other like-minded bands striving to change the perception of what it sounds like to be a band from Yorkshire: Van Houten, Dead Slow Hoot and Before Breakfast to name a few. Together these bands are actively trying to dispel the image of the toxic masculinity still prevalent in indie-rock.
In 2019 the band have been working on a follow up to Papa Les at Tesla Studios with David Glover, known for his work with Charles Watson and Self Esteem.
Oh Papa say:
"'Magnetic' is an intentionally simple song about the nature of attraction. It explores themes of urgency and desire that can emerge when we become fascinated or enthralled by someone, and how otherworldly these feelings seem as they develop.
We returned to our beloved Tesla Studios to work with producer David Glover (Slow Club, Self Esteem), where we recorded some as yet unreleased material earlier this year (keep an eye out in 2020). Magnetic has always been a fan favourite, drawing the attention of Gina Walters of Before Breakfast, who we invited to feature on the studio recording with bandmate Lucy Revis. We're so proud to present a song which means so much to us in collaboration with one of our favourite bands."