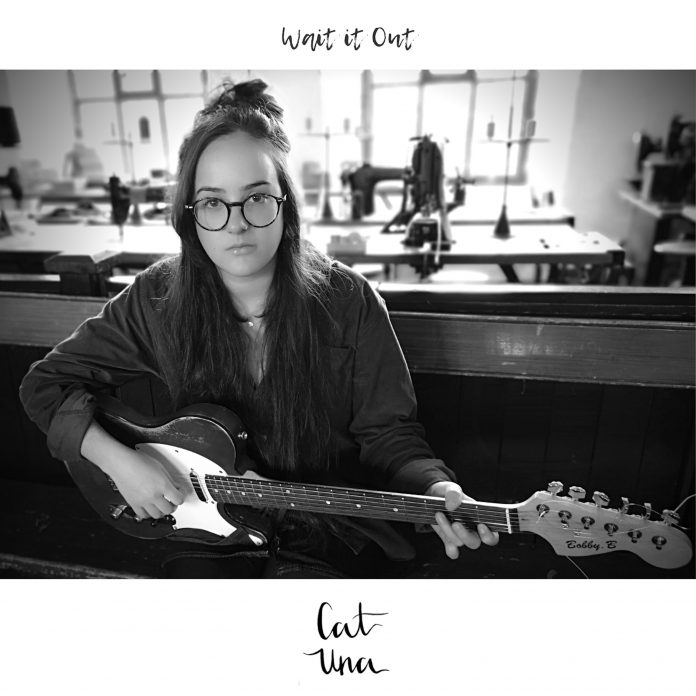 This is one of the most incredibly beautiful songs I've heard in a long long time. So beautiful that I'm having trouble putting it into words. It connects with your heart and soul in a way that so few songs do.
It's in Cat's voice, she has this compelling voice that draws you in, it's a voice that is all her own. It's a voice that conveys emotion by it's simple delivery. It's in the words that simply tell the story and meaning of the song. It's in the arrangement which is deceptively simple, yet oh-so complex and carefully put together.
The press release that accompanied the link to the preview stream describes this as alt-folk, and yes at it's heart this is a folk song. Cat's voice is a folk voice and there's gentle guitar at the heart of this song but, and it's a big but, the arrangement adds these swells of almost alt-rock guitar – it's gentle and subtle, and adds to the emotion of the song rather than overwhelming it.
In fact the guitars on this track are the thing that, after that voice, really make it. There are touches and layers of guitars that make it something special. Something special that you have to hear to get the full beauty.
So yes, you could sit and admire the technical skill in the way this song is put together but that's missing the point. Just accept that it's so well written, sang and arranged, and let the song do its work. Revel in the pure beauty of the song, let it into your heart and be taken into Cat's world.
As you might have worked out, it's obvious isn't it, I have somewhat hugely fallen in love with this song. It's perfect, and that's something I don't say lightly. It's overwhelmingly mesmerising, compelling and beautiful.
The info
Cat Una is a singer-songwriter of Irish/Italian decent. Being one of six children, born and raised in the rural countryside of Bedfordshire as well as spending a substantial period in Sardinia, Italy, Cat spent her childhood days in a melting pot of different cultures that have imprinted on her outlook and attitude towards life. A love for music was born out of observing her Father and Grandfather playing jazz piano and saxophone, which quickly spiralled into obsession, becoming a private vessel for the expression of emotions.
Despite suffering anxiety at the prospect of performing to an audience, Cat confidently felt the pull of city life as a way to hone and express her desire to create music. An arts course at Leeds Beckett University provided the necessary conditions to overcome the stage fright which had previously prevented her from materialising her musical aspirations. Meeting other creators propelled her natural instinct for song-writing into overdrive, and before the end of her time at Leeds Beckett, Cat Una had bagged herself a solo slot at the renowned Live at Leeds festival as well as airplay on BBC Introducing in West Yorkshire with 'Ivy', a track she co-wrote with guitarist Mac Volpe, who still accompanies her to this day.
As well as supporting artists such as Tom Williams and Jerry Williams on their UK tours with a full band set up, Cat Una was the first signed asset of pioneering not-for-profit label, Monomyth Records, who have endorsed several releases which continue to be praised by the BBC introducing in WY team.
After a period of re-calibration involving the balancing act between working on a telephone switchboard by day, and crafting as well as performing a stream of stripped back shows by night, Cat Una is fast approaching the release of her latest single 'Wait it Out'. The new single provides a glimpse into the journey Cat has made over recent years, showcasing notable growth in both her confessional style of song-writing and advancement of her vocal prowess. Cat has said of the new single, "I guess the crux of this one, for me anyway, is about when you close yourself off and don't ask for help when you probably need it the most".
Upcoming gig
Cat Una – Single launch
Sunday 8th December from 19:30-23:00
Oporto, 31-33 Call Lane, LS1 7BT Leeds
Tickets: http://bit.ly/catunaoporto