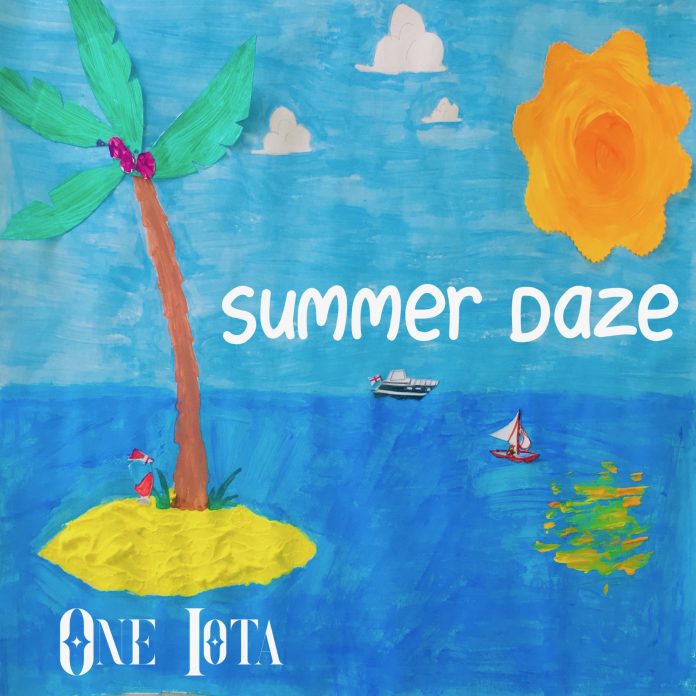 There are times when all I want is a song with a great tune played really well. You know the sort of thing – tune that you can either singalong to or hum, the kind of thing you find yourself singing or humming as you make your way down a sunny street or traipse around a supermarket.
York based One Iota are giving us that in spades. 'Summer Daze' has it all – a beat that'll have you dancing your feet off (or even in your seat if you're not up for anything more vigorous), a tune that's positively infectious (in a good way), words that demand you sing along, and some damn fine playing.
Look I'd be the first to admit that this is nothing cutting edge, It's not going to test out your ears in weird ways; it's a fab slice of 60s/70s influenced pop. But there isn't anything wrong with that, great pop is hard to do. And examine it a little closer and you'll hear some fine vocals, a fantastically tasteful 70s pop guitar break. And you can hear and feel the sunny days; the hope of Summer.
So get a group of mates together, grab your preferred beverages, sit in the sun, and crank this one up. In seconds you'll be smiling. It's Summer in a song.
Summer Daze will be released on Spotify, Apple, iTunes, YouTube, Google Play, Amazon Music and several others including Tik Tok and Deezer!