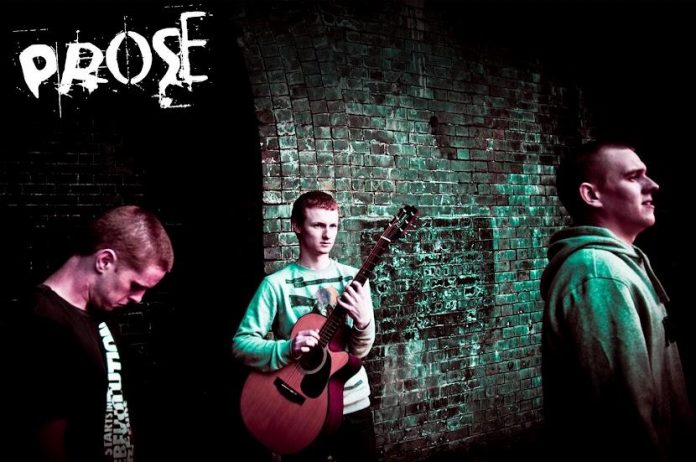 To kick things off I think it's important to give a bit of an insight into the personal history of Prose frontman, Mike Murray. A young man from Stretford, Manchester, who should be seen as an inspiration and a young man who talks a great deal of sense.
For a time Murray was homeless, a situation occurring due to a number of linked events, those which eventually led to the repossession of his family's home. An action which in turn introduced a difficult period on the streets. Though if this is just one good reason to take the opportunity to listen to this supremely positive and uplifting track, which I recommend you do, another is its enticing blend of sweet-as-honey acoustic guitar, intelligent spoken-word – the story Murray tells of his life and its more turbulent moments is very compelling – and its sugar-free, frank and arresting lyrics. On this note I was particularly taken with Murray's barbed reference to his father in the lines:
"I think crackhead would be the thing to use, as a descriptive tool within a witness interview…"
As well as this the track builds throughout, evolving around a catchy chorus which immediately had me thinking of London rapper and spoken-word artist, Just Jack. So, I suggest you check 'All Too Familiar' out. It has a naturally addictive quality, one which makes the listener want to listen again and again. It's also been released on the back of Prose recent single 'Run With Faith', a track with an accompanying video which saw the band collaborate with Big Issue and homeless individuals attempting to carve out a life for themselves within northern towns.
With a debut album expected later this year, you can, in the meantime, catch Prose on tour. On Sunday, August 28th, they perform at the Goose Green Festival, Cheshire. Prior to this they will be progressively working their way back up the country, playing dates in Brighton, Reading, Hull, Leicester and Birmingham from Saturday, 21st May.